The best muffins ever!
I'm not a great cook but I'm decent at baking. I've perfectioned a few recipes over the years like Chocolate Chips Cookies, Mousse au Chocolat, Bûche de Noël, Fondant au Chocolat and these Chocolate Chips Strawberry Muffins.  They are picky eaters approved so that's a big plus. Let's get right to it!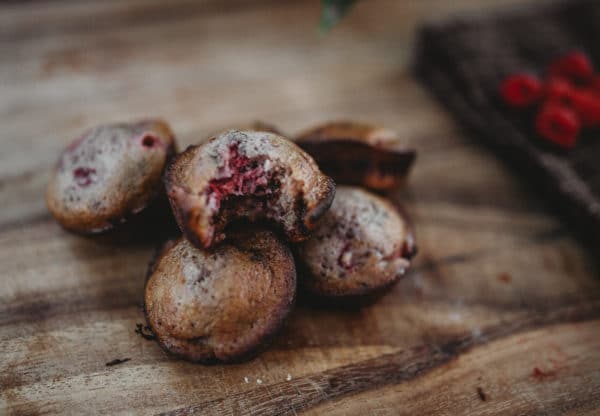 Ingredients:
2 cups of 100% all purpose flour
1/3 cup chocolate chips
1 cup of berries (I used fresh strawberries for these)
2 large eggs
1 cup of sugar
1 cup of unsweetened apple sauce
1/2 cup of coconut milk
1/3 cup of olive oil
2 teaspoons of baking soda
1 teaspoon of baking powder
a pinch of salt
Instructions:
1- Preheat your oven to 400 degrees
2- Mix the dry ingredients together in a large bowl: flour, chocolate chips, baking soda, sugar, baking powder, and salt
3- In a separate bowl, whisk the wet ingredients together to combine them: eggs, apple sauce, coconut milk, and olive oil
4- Gradually stir the wet mixture into the dry ingredients
5- Pour your mixture into a muffin pan, make sure to grease your mold with a an oil spray so they don't stick.
6- Bake for 12 minutes
Et voilà! Bon appétit!