How to extend your kids' food repertoire?
Charlie and Jude used to be extremely picky eaters. Charlie would pretty much only eat toast and crispy bacon! We were at loss at the time and I'm appreciative of his therapists who've helped us through this hard phase. Since Charlie's feeding program in therapy, not only does he at least try new foods but he often actually likes them too.
Don't get me wrong, my boys are still picky eaters, but they now eat a variety of foods, and for that, I'm thankful. We went through a lot of trial and error to find meals they love but now we've got a nice variety in rotation.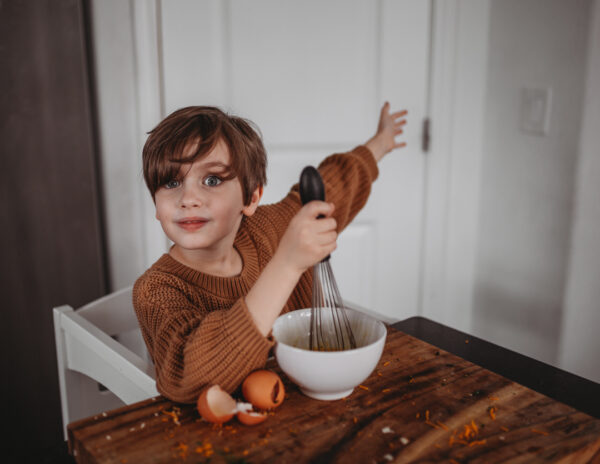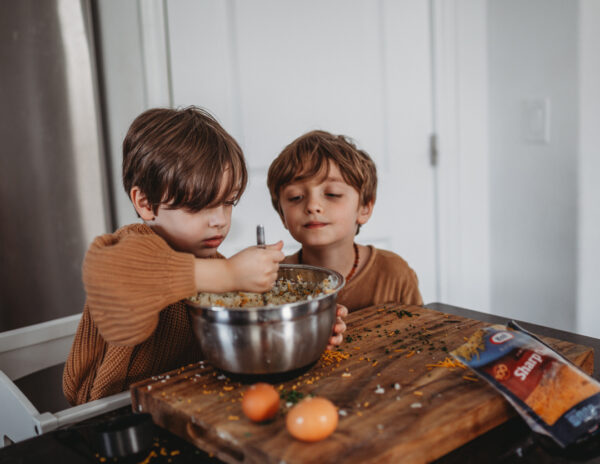 My Food and Family Library is great to extend your kids' food repertoire
I'm not the best cook, and I'm also not very creative when it comes to freestyling nutritious meals in the kitchen that Charlie and Jude will actually eat. We started using the My Food and Family library a few months ago, and we now have so many go-to quick recipes that everyone enjoys.
I'm always fearful when trying out new recipes because the directions often feel confusing and hard to follow. I need recipes that are quick, easy, and come out delicious. Did I mention I'm demanding? 🙂
My Food and Family delivered! It's everything I need in one place. I have yet to mess up a recipe (okay, except for the one time I forgot to set up a timer), and the boys love most of the meals.
I'm going to share two of our latest super easy recipes that were a hit with the boys.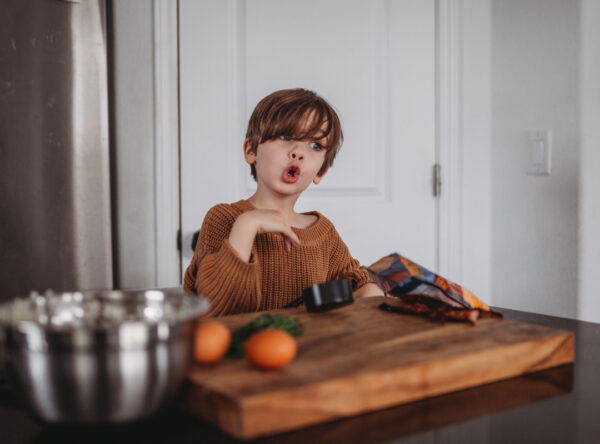 Cheesy Cauliflower Bites
This weekend, we made these Cheesy Cauliflower Bites and they were really simple to put together and delicious to eat. I've been eating them too and LOVE them. They're so simple to make, I memorized the recipe just by making them once. They would actually make amazing appetizers too.
I love how Charlie intuitively knew to dip them in the ranch dressing.
Buffalo Bean Nachos
Yup, Buffalo Bean Nachos. It's as good as it sounds. I need to work on my plating skills, but the taste is so, so good. Charlie and Jude love crispy foods, so I knew they'd like it, and Jude helped me make them.
On the My Food and Family website, they give you tips with each recipe. One of the tips for this recipe was to prepare the bean mixture ahead of time, cool, then refrigerate up to 3 days. Then, you reheat it in the microwave before using them to prepare the nachos recipe as written. Having prepped the beans like that in advance, the rest of it felt insanely quick when I put it all together.
If you're looking for help with taming life's chaos, definitely browse around their recipes to see what jumps out at you. And if you decide to make one, I think you won't regret it.
Leaving you with some more photos.