This post is sponsored by Tai Pei but all opinions expressed are my own.
If you're a regular reader of my blog, you already know by now that I struggle with finding easy and delicious meals to have for lunch. I've been so busy this month between work, doctor appointments, and driving the kids around that I've barely been able to find any time for myself. I love food, but preparing meals when I have deadlines to meet stresses me out. A few weeks ago I told you about Tai Pei, and today I want to reaffirm my love for these meals.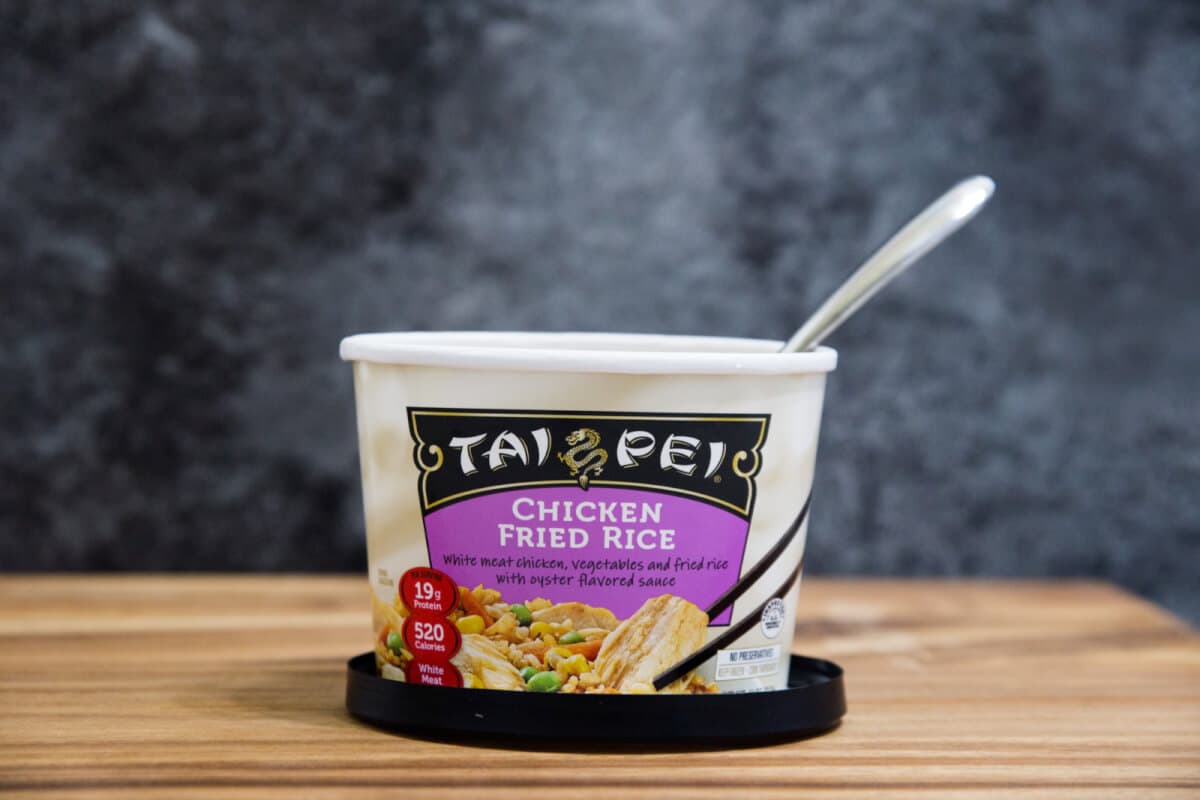 How Tai Pei kept me sane during this busy month
Have you ever been so stressed out that you found it hard to simply make time to eat? This was me all through this past month. Just the thought of having to make myself lunch and losing precious minutes on my schedule caused me real angst. That said, I'm always hungry so I had to eat something! With Tai Pei fried rice it was so easy and I didn't have to worry about trying out a new disappointing frozen meal. Even though all I had to do was put it in the microwave for a couple minutes, it tasted like a dish that someone actually took time to prepare.
Since the weather has been so nice lately, I improvised a little picnic in my yard. I threw a mat on the grass and ate lunch there: Tai Pei, a banana, and a bottle of water. It was so relaxing to just unwind and appreciate an awesome fall day while having a delicious meal. Jude was jealous and grabbed his own Tei Pei. He ended up loving the Chicken Fried Rice one.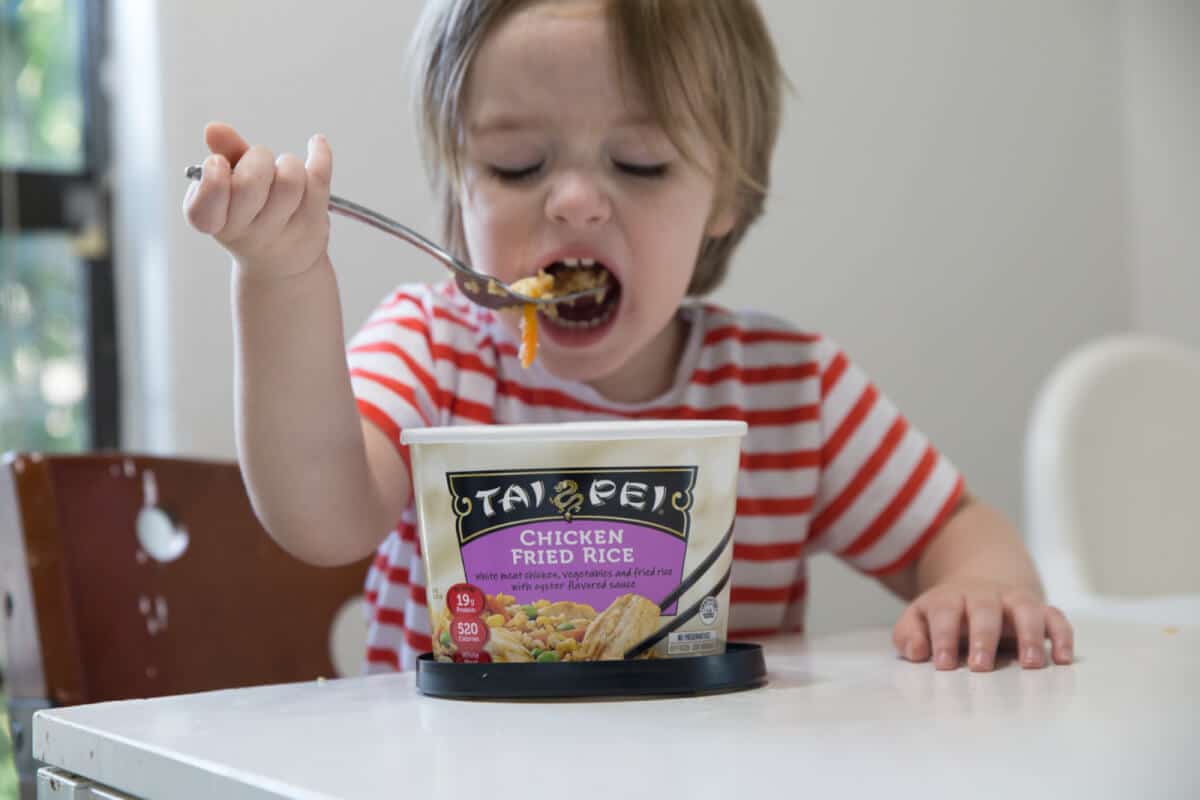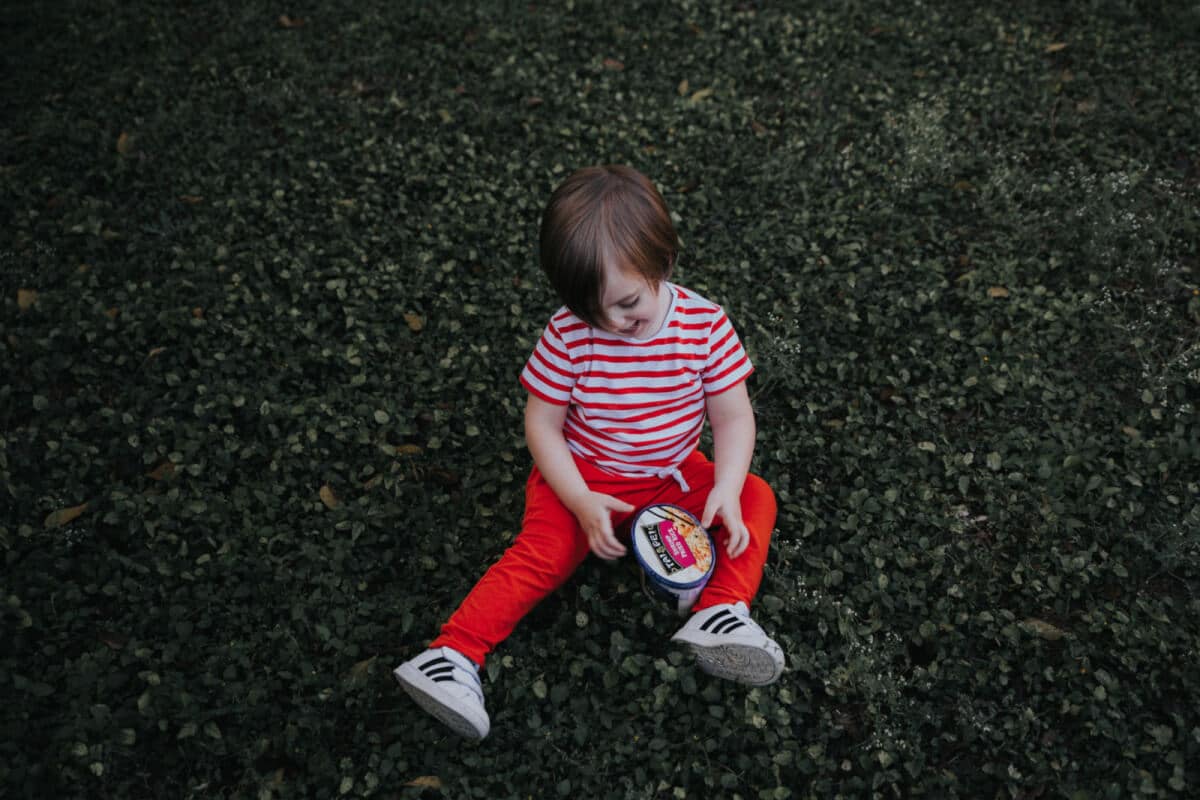 Tai Pei are frozen fried rice entrees, made with real, quality ingredients. None of the bad stuff, just pure, delicious goodness. I love Tai Pei's flavors, and it legit feels like I'm eating chinese or thai takeout but for a much more affordable price. They even have a coupon right now for $1 off so I stocked up —>
Incredible flavors
Additionally, I stepped out of my comfort zone a little today and tried the Tai Pei Shrimp Fried Rice. I say I was out of my comfort zone because I barely like shrimp and I thought that a meal this inexpensive probably couldn't do it right. I was wrong! It was amazing. They all have their own incredible and rich flavors, though, so I'm not that surprised. If shrimp isn't your cup of tea, no worries! Tai Pei fried rice got you covered with a wide range of choices each made with flavor-infused rice.
You really can't go wrong when choosing among the Tai pei entrées. Whether it's Orange Chicken or Pepper Beef, they definitely help eliminate the boredom of typical, everyday meals. I've had Tai Pei for lunch a few times a week all month long and I still can't get enough of it. If you love any type of Asian food then you'll definitely be into Tai Pei.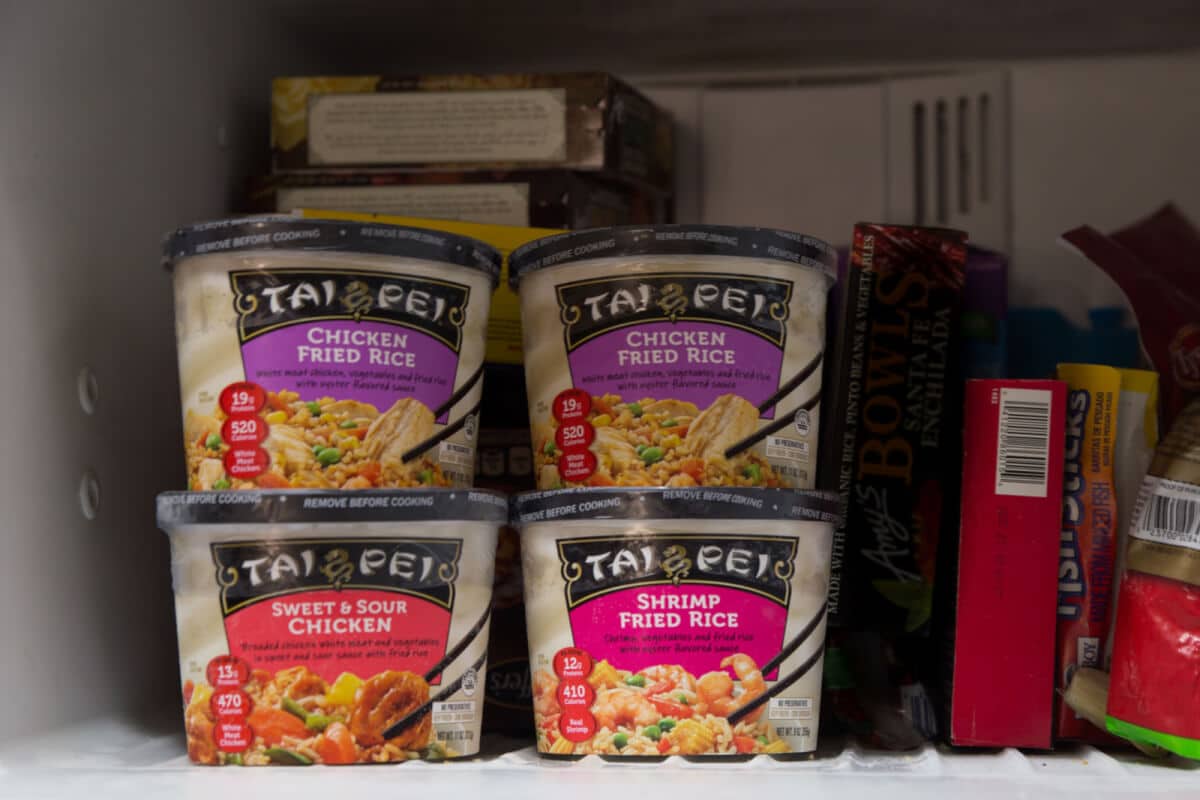 It probably doesn't even need to be said, but lunch isn't the only meal that can be challenging to prepare. Tai Pei is also my secret weapon on late nights so I don't have to cook. Since they have so many different flavors, that family can each choose the one they like. Jude really likes the Beef and Broccoli and Chicken Fried Rice. I think it's my favorite too, but I loved the Shrimp Fried Rice today. It's a close call! If you too want to try Tai Pei, use the store locator to find where Tai Pei Single Serve is available near you (in the frozen food section) —> store locator
Don't forget to join the Tai Pei Twitter Party at 1 pm ET on November 9th.
Sweepstakes
Everyone loves a good sweepstakes. Here's your chance to win!
I-C will randomly select 10 winners from all program entries and will facilitate fulfillment of the prizes.
Tai Pei Sweepstakes