This post is sponsored by Similac. All opinions expressed are my own.
Proper nutrition is the foundation for a healthy life
When you have two picky eaters, it's important to find foods they'll eat that are filled with nutrients and good things for their little bodies and brains to grow. Because proper nutrition is the foundation for a healthy life, it's of paramount importance to find the right snacks for my kids.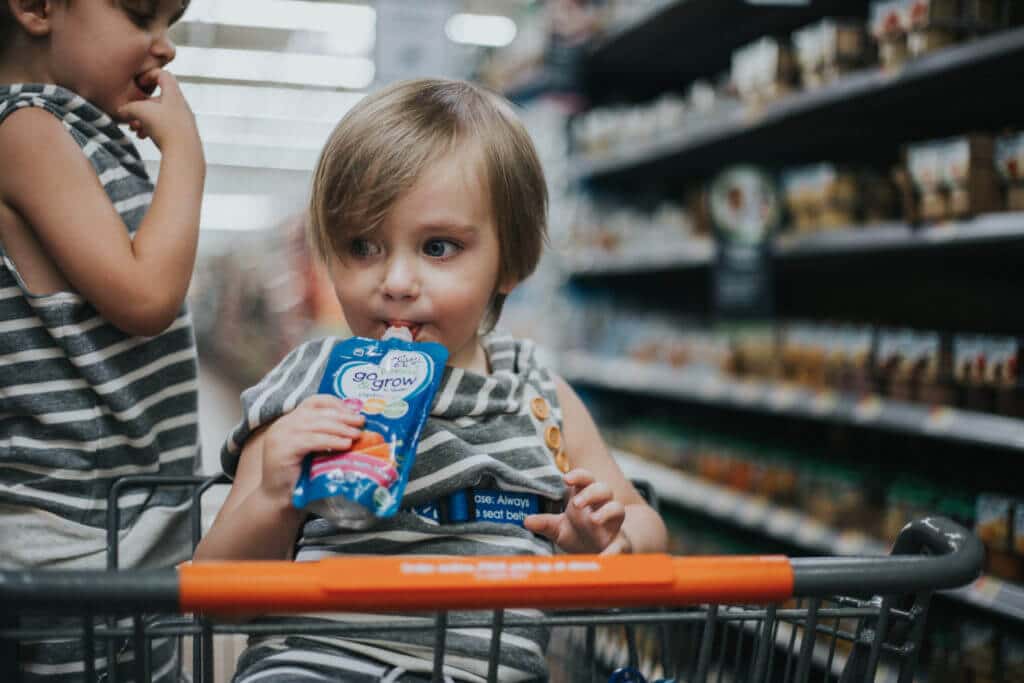 Pouches are a great snack on-the-go
We've been trying a lot of pouches lately. I like baby food pouches because they're convenient, and the market has expanded beyond just sugary fruit purées. I buy Go & Grow by Similac pouches because they're full of healthy foods and I can just toss them in my diaper bag before I rush to the door. I don't need to prepare anything and I know that the boys will eat them. You know how much we like driving and going on road trips and fun adventures, so these pouches are the perfect snacks for being on-the-go.
Go & Grow by Similac Pouches
Go & Grow by Similac comes in many different flavors so if you have a picky eater, you can probably find one that your kid will like. Jude's favorite one is the Baby Pear, Blueberry, and Spinach Purée; and Charlie's favorite is Baby Sweet Potato, Apple, and Carrot Purée. Go & Grow pouches with OptiGRO also have added DHA, Lutein, and Vitamin E that supports brain, eye, and overall growth and development.
Here's a complete list of their flavors:
Baby Flavors:
Pumpkin, Banana, Carrot Purée
Sweet Potato, Apple, Carrot Purée
Pear, Blueberry, Spinach Purée
Mango, Pear, Spinach Purée
Toddler Flavors:
Butternut Squash, Pumpkin, Banana, Carrot, Spinach, Broccoli Purée
Mango, Sweet Potato, Pear Purée
Mango, Apple, Butternut Squash, Spinach Purée
Apple, Butternut Squash, Banana, Blueberry Purée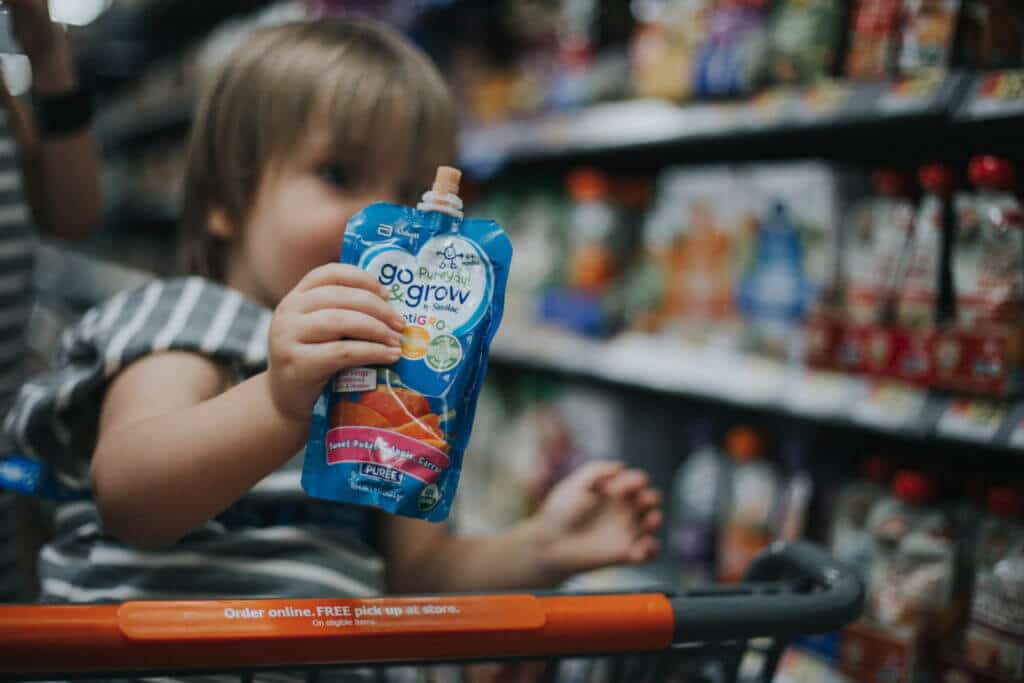 Get your kids used to the taste of veggies
I'm also thankful that Go & Grow pouches get my kids used to new and different flavors of vegetable and fruits. I'd say, and Charlie and Jude would agree, that Similac was successful in making their pouches tasty. Plus, they're all Certified USDA Organic, non-GMO, contain no fillers, artificial flavors or colors, and are gluten free. And maybe best of all, each pouch has 3-4 servings of combined fruits and veggies, so the kids are getting at least 1/3 of their daily recommended servings… in each pouch! Of course, it does not replace healthy eating habits but it's a nice help. It's important to find a routine and introduce nutritious foods at an early age, when possible.
So what are you waiting for? My kids eat all their veggies now, and yours can too. Find Go & Grow by Similac pouches online and at Walmart, and use this Ibotta offer to redeem $0.50 on each pouch.
Also take a look at this great giveaway on Shespeaks