Eileen Lamb speaks in a way that is near impossible to imitate. Her syllables come out rounded and quiet, with guttural French Rs and a Southern lilt that makes each sentence undulate. It's like Paris and Austin are competing for space in her dialect.

A native of France, Lamb first arrived in Texas at 21, working as an au pair. Less than a decade later, she was married with two children and a tudor house in South Austin. Since then, she's hardly left. "I don't travel much because of my son," she tells me in a hotel room in Midtown Manhattan, tugging apprehensively at the ends of her sleeves. This is her first time traveling alone in more than six years.

Charlie, the oldest of Lamb's two sons, has nonverbal autism — a form of autism spectrum disorder (ASD) that prevents him from speaking.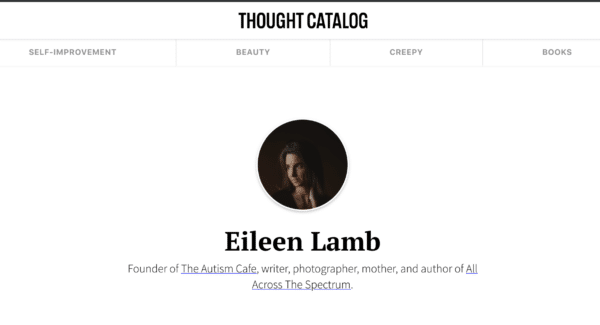 You can find more of Eileen's writing on Thought Catalog. A few excerpts:
I hope you find the people who will never make you feel like your love is too much, and the people who make you a priority even when it's not convenient.

Those who don't get rejected as much as you do may not have hurt as deeply, but they have to live with that dull pain of a lifetime of what-ifs.
---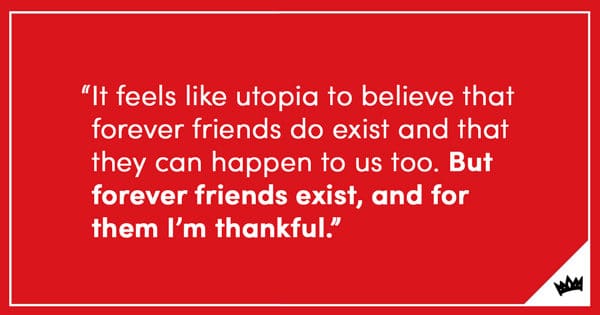 Strength isn't about being able to hold in your tears when you feel sad. Strength isn't about keeping your feelings inside when they're too intense. Strength isn't about pretending that everything is OK when your soul is hurting.

Strength is the opposite. Strength is allowing yourself to feel whatever it is that you need to feel in the moment. Strength is feeling deep when the world expects you to hide your sensitivity. Strength is finding the courage to speak up in a world that has been cruel to you. Strength is letting people in, no matter how many times you've been hurt before. Strength is being able to say, "I'm not OK right now. I need you." Just remember, it's OK to need someone. It's OK to need a shoulder to cry on, an ear to listen to you, a hand to hold. We all need someone to remind us that we're not invincible — that we are not alone.
---
Eileen's podcasts and webinars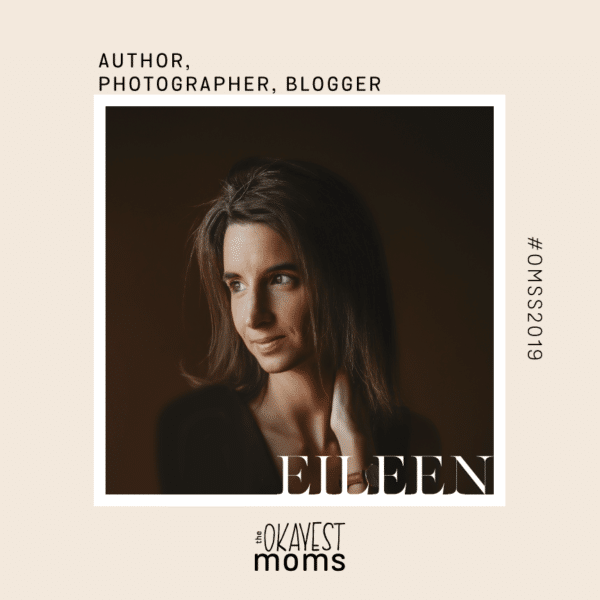 Here you can find Eileen's webinar about
autism

.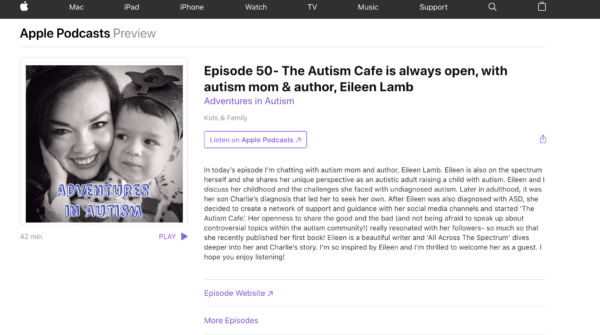 In today's episode I'm chatting with autism mom and author, Eileen Lamb. Eileen is also on the spectrum herself and she shares her unique perspective as an autistic adult raising a child with autism. Eileen and I discuss her childhood and the challenges she faced with undiagnosed autism. Later in adulthood, it was her son Charlie's diagnosis that led her to seek her own. After Eileen was also diagnosed with ASD, she decided to create a network of support and guidance with her social media channels and started 'The Autism Cafe'. Her openness to share the good and the bad (and not being afraid to speak up about controversial topics within the autism community!) really resonated with her followers- so much so that she recently published her first book! Eileen is a beautiful writer and 'All Across The Spectrum' dives deeper into her and Charlie's story. I'm so inspired by Eileen and I'm thrilled to welcome her as a guest. I hope you enjoy listening!
Listen to this podcast on Spotify, or Apple.
---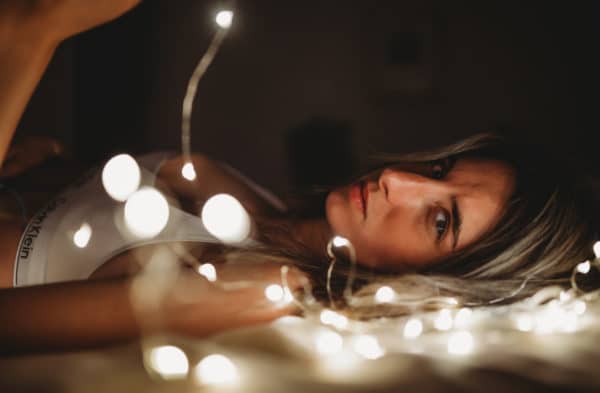 More interviews and features…
Eileen on Clever
Eileen on Voyage Houston