I received product and compensation from Mead Johnson Nutrition to create this post written by me. All experiences and opinions expressed in this post are my own and not those of Mead Johnson Nutrition. You can contact Mead Johnson Nutrition with product related questions or comments toll free at 1-888-777-3395.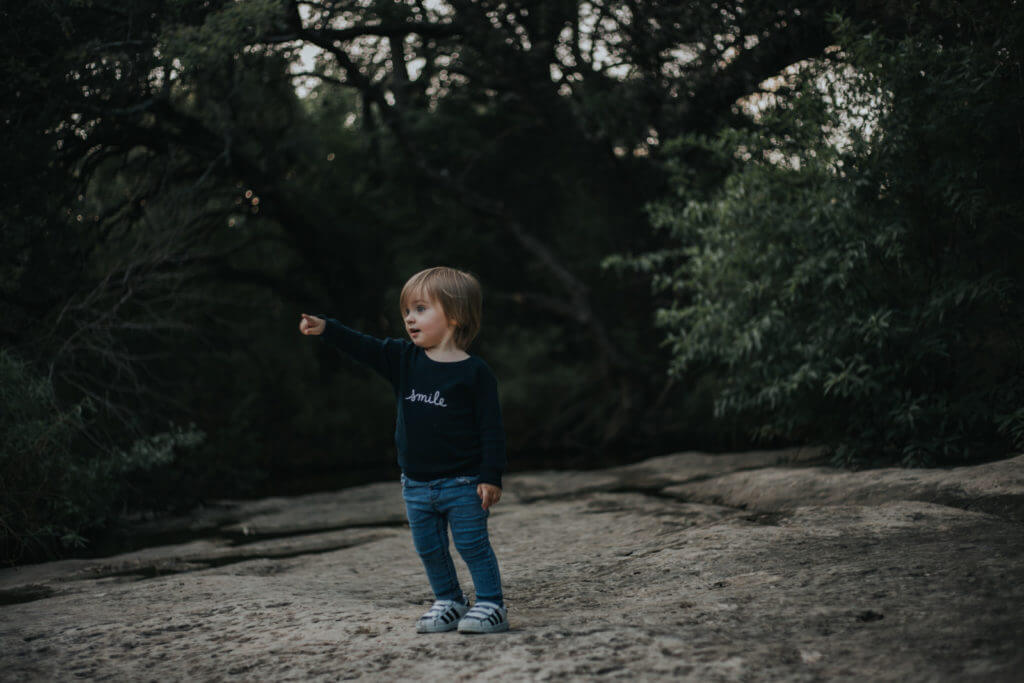 Brain development: The importance of the first three years
It's been three years since our oldest son, Charlie, was diagnosed with autism. Since then, I've learned a lot about baby and toddler development through our contact with so many therapists and doctors. The first three years are extremely important in a child's life. Even more so because 85% of brain growth happen during the first three years. Autism runs in my family so Jude is at higher risk of being autistic too. Knowing this, we've been monitoring his development very closely from birth. He's doing well now but since so much of a child's brain development happens between birth and age 3, we wanted to make sure we were monitoring Jude closely in case he needed extra help to develop age-appropriate skills. He's qualified for and been in speech therapy, occupational therapy, physical therapy, and Montessori school for many months now, and he's catching up nicely.
How to help your toddler's brain development
There are a few things you can do to help your child's brain development. For instance, we make sure to spend plenty of time engaging with Jude. We do a lot of activities like coloring, reading, playing with farm animals, and engaging verbally back and forth. Jude now loves to play cars. It's great for his fine motor skills when he builds the tracks, and it also helps increase his vocabulary and provides a great opportunity to practice back and forth play – a key aspect of social development.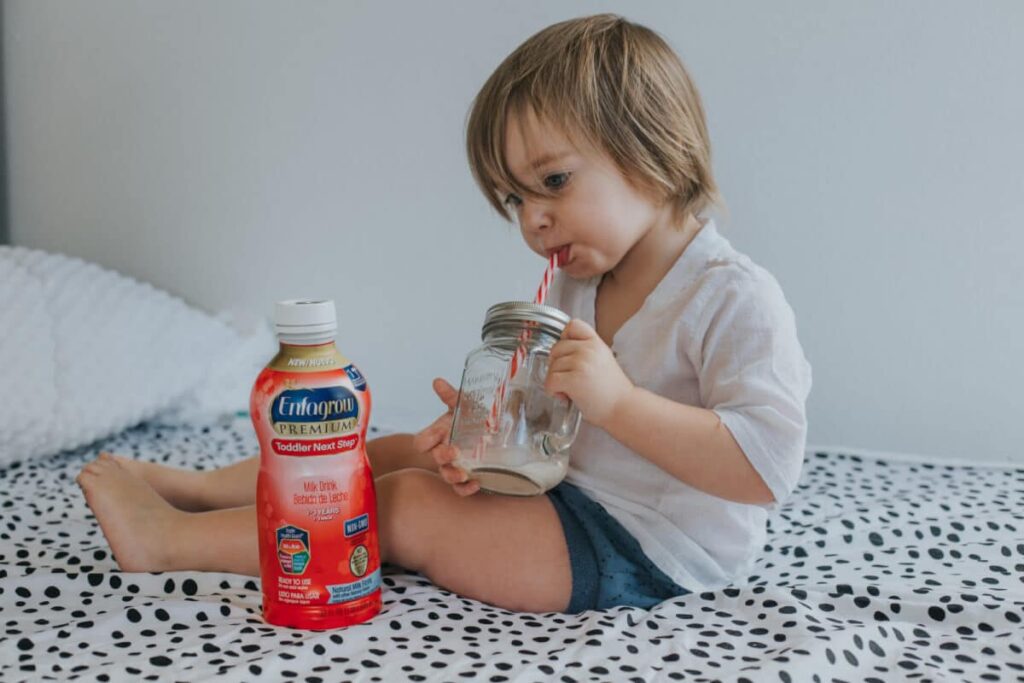 The importance of DHA
I've also learned about the importance of DHA in a young kid's diet. Unfortunately on average a toddler's diet only contains about 25% of the recommend amount of DHA. It leaves quite a gap. Toddler's favorite foods like milk, mac and cheese, bananas, and chicken nuggets all have about 0 mg of DHA each, when experts recommend that toddlers have 70-100 mg/day of DHA every single day to help support early brain and eye development. Another great food that contains DHA is fatty fish, but that's not always the most toddler-friendly food. When you have picky eaters like my kiddos, let's just say that historically, their daily intake of DHA has not been great. Fortunately, I've found an easy way to help fill the gap: Enfagrow® Toddler Next Step™.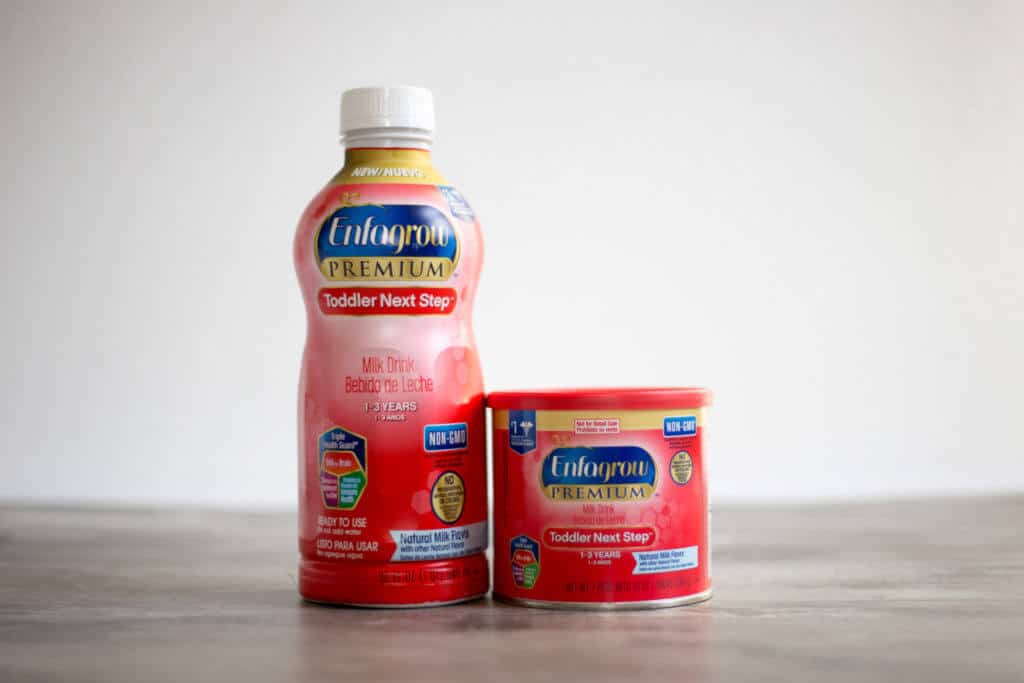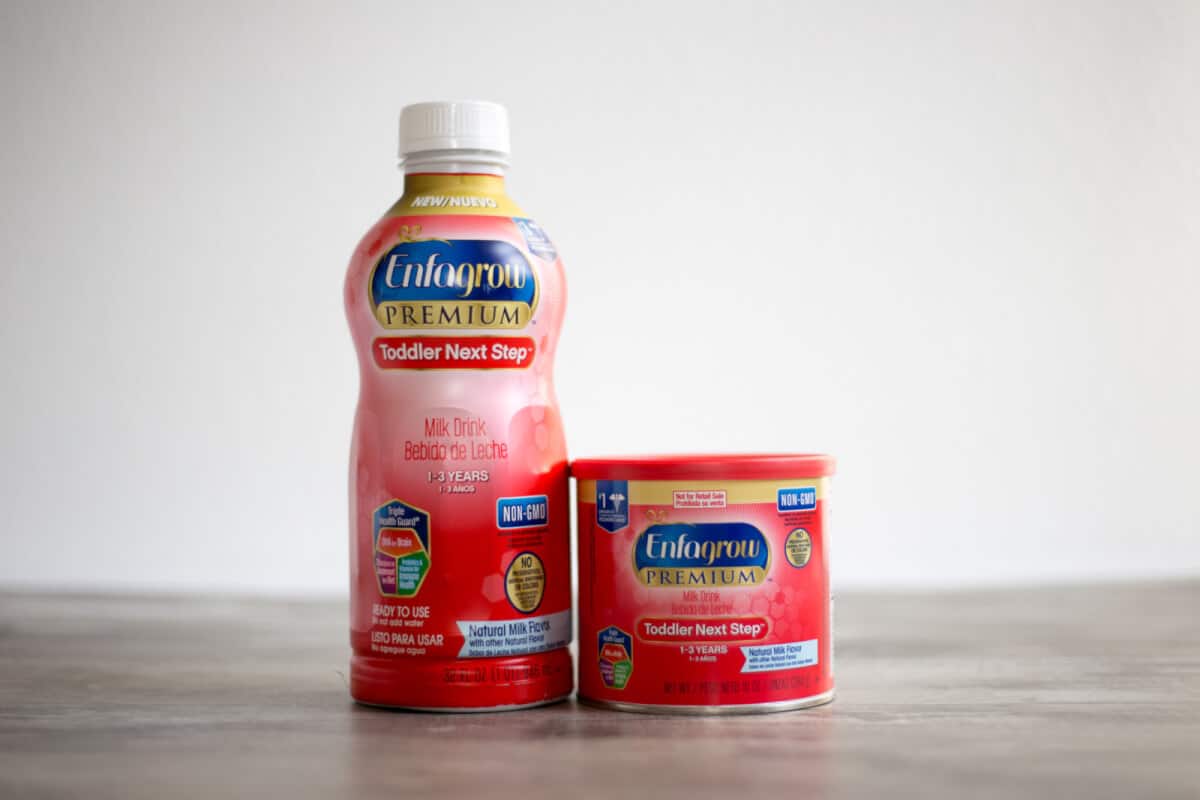 Enfamil Enfagrow® Toddler Next Step™
Enfagrow Toddler is a milk-based toddler drink tailored for toddlers 1-3 years from the maker of Enfamil®, the #1 Brand of Infant Formula recommended by Pediatricians. It has DHA, and complements a toddler's diet to help ensure good nutrition. It's actually tasty and a little sweet so Jude drinks it down like it's a milkshake. Enfagrow has prebiotics to help support the immune system and other important nutrients that toddlers may not get enough of in their diet, especially if they're picky eaters like Jude. It's now available in convenient 32oz liquid bottles. In my opinion, Enfagrow Toddler is the best alternative to sugary drinks.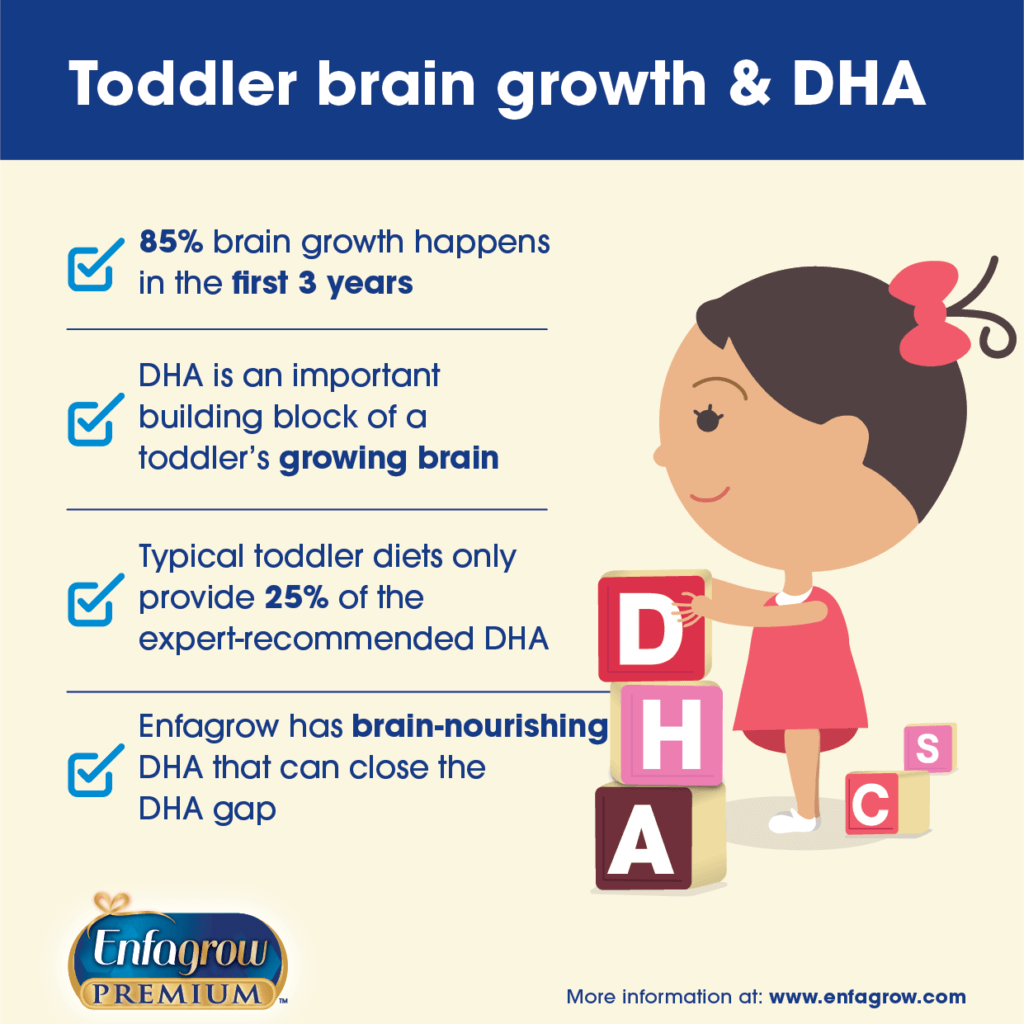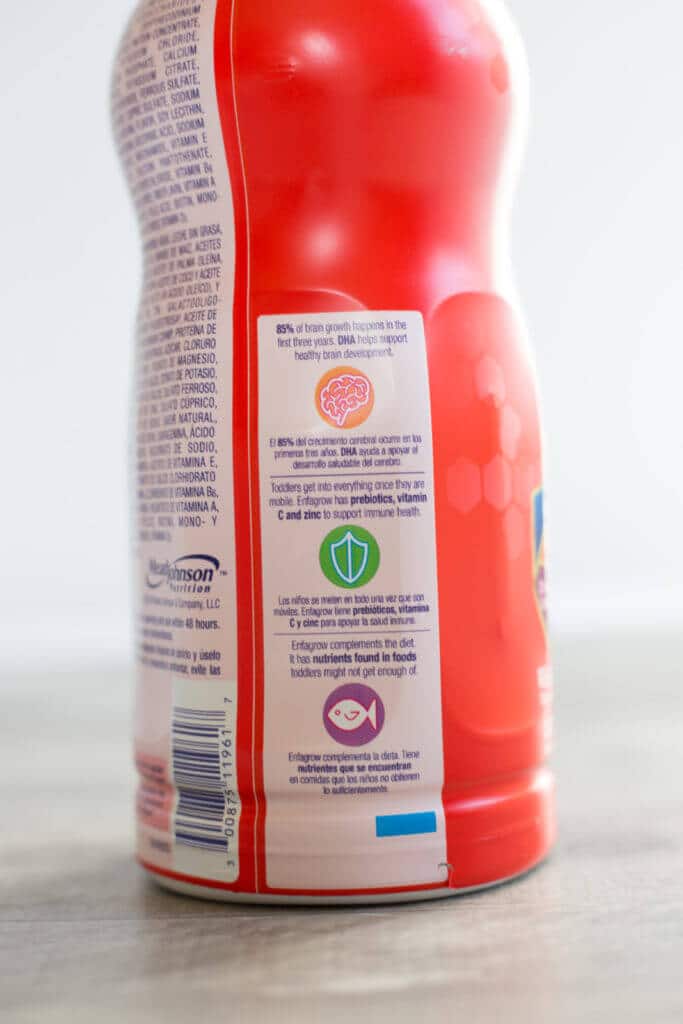 This is sponsored by Enfagrow® Toddler Next Step™