Today is Autism awareness day
Charlie just turned 4 and he's still non-verbal but he's come a long way with communication. Being able to communicate basic needs on his iPad has decreased his frustration. We've been seeing less screaming, and an overall happier child. He's still facing a lot of difficulties in his daily life but he's progressing. When you have a child on the autism spectrum, any type of progress is good. Charlie went through many regressions in the past so we're really happy.
I put together a short video of Charlie communicating with his AAC (Augmentative and Alternative Communication) device. The app we use is called Proloquo. It allows Charlie to communicate basic needs like what kind of food he wants, and even a few actions. We recently added Hi and Bye, and he's now able to greet people with his iPad but at this point only if prompted to do so.
Charlie's personalized home screen looks like this: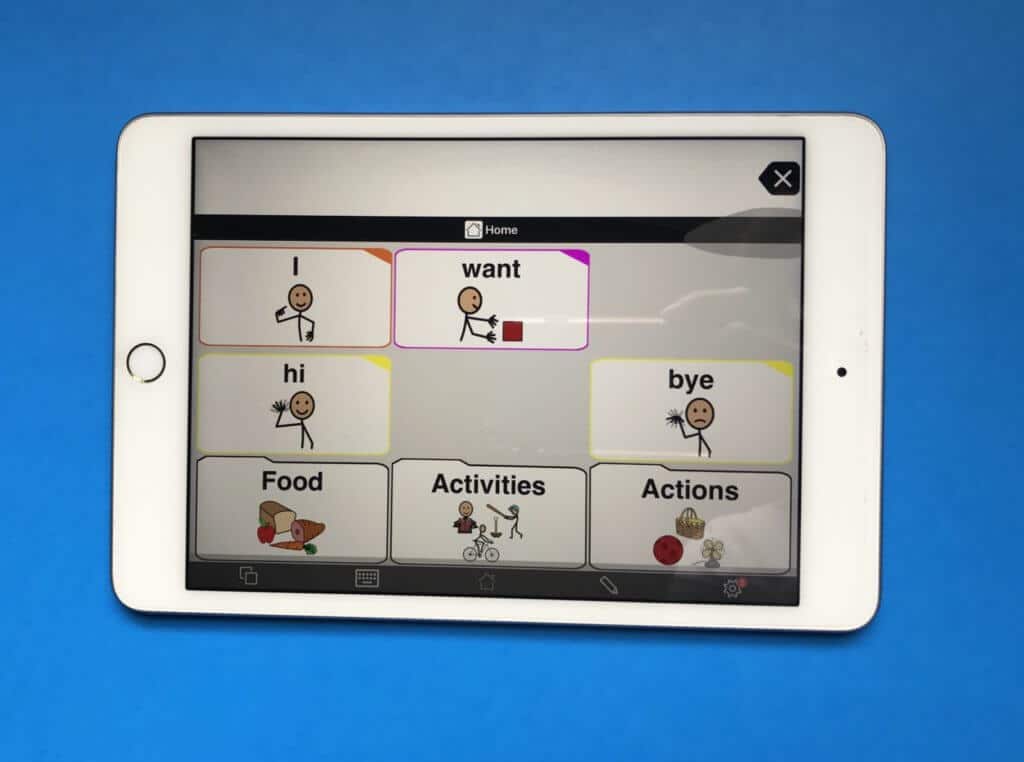 It basically works like PECS. Parents can add as many items as they want. Items can be organized by categories into folders. Charlie has Food, Activities, and Actions folders.
Here's what it looks like inside the food folder. Because you can scroll, there are more items than the ones pictured here, and Charlie knows to scroll down to find his wanted item. As you can see, there's also an option to take a picture of the actual item as opposed as using a pictogramme.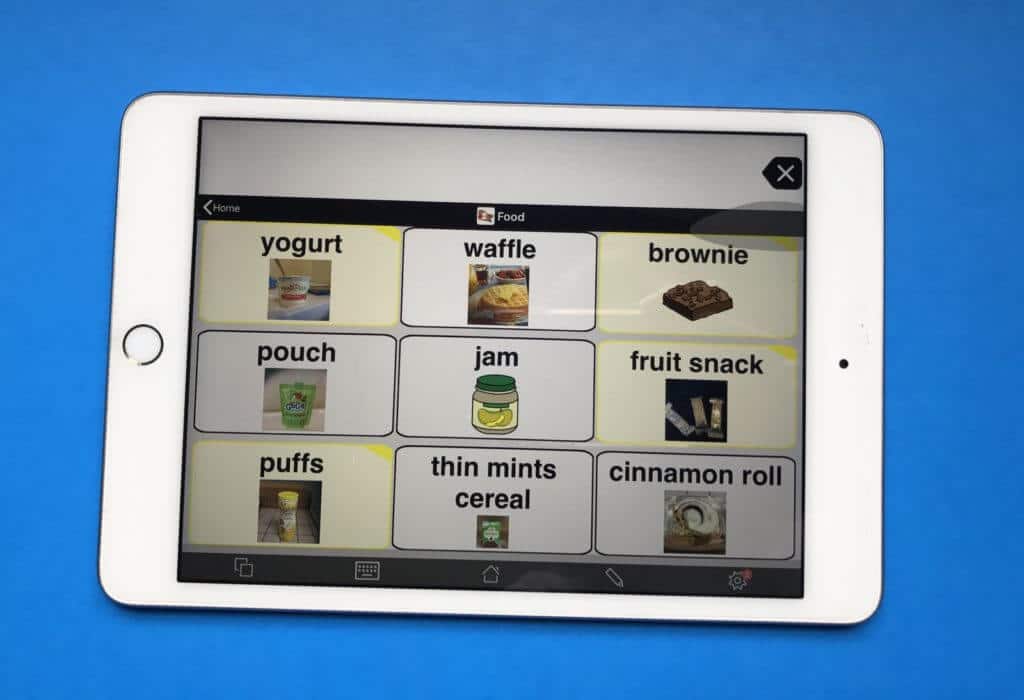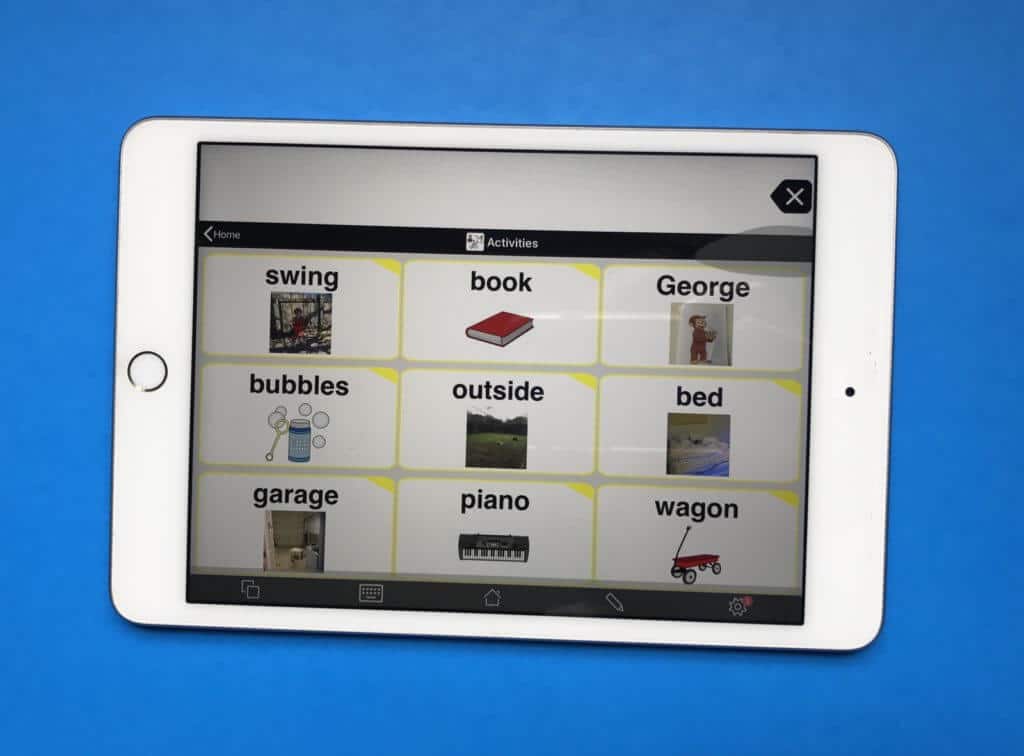 Charlie's been learning Proloquo for almost a year and he's now able to form 3-word sentences by individually selecting the words I + want + (desired item), and then clicking on the formed sentence to have it read out loud in full. In the video you can see him in action!
I'm thankful we've found something that works for Charlie to communicate but of course, all of this is leading in the direction of actual verbal communication in the future. We thought about it for a while before giving Proloquo a try – we were wondering if providing Charlie with an alternative way to communicate would further delay his speech.  However, research studies have demonstrated that the use of an AAC device doesn't have a negative impact on language acquisition. On the contrary, it's been proven to help. If you want to dive in deep yourself, here are two popularly cited studies you can investigate:
"The Impact of Augmentative and Alternative Communication Intervention on the Speech Production of Individuals With Developmental Disabilities: A Research Review" by Diane C. Millar, Janice C. Light and Ralf W. Schlosser in Journal of Speech, Language, and Hearing Research, April 2006, Vol. 49, 248-264. doi:10.1044/1092-4388(2006/021)
"Effects of Augmentative and Alternative Communication Intervention on Speech Production in Children With Autism: A Systematic Review" by Ralf W. Schlosser and Oliver Wendt in American Journal of Speech-Language Pathology, August 2008, Vol. 17, 212-230. doi:10.1044/1058-0360(2008/021)
Happy autism awareness day!