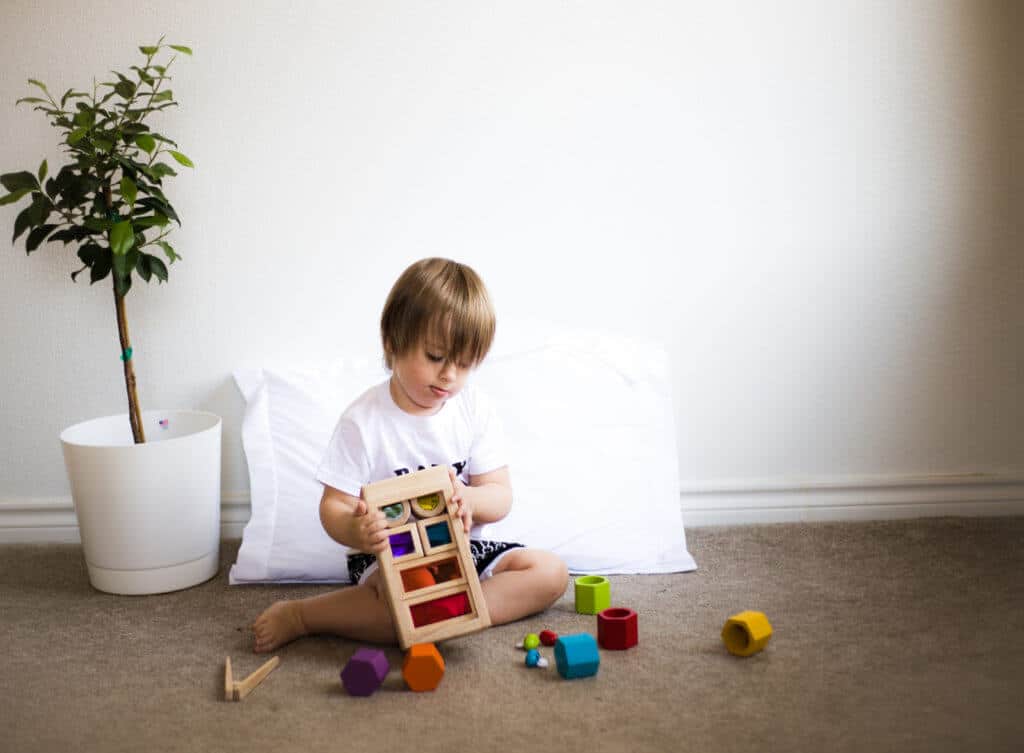 Children's development and toys
Having a child with autism has taught me a lot of things. One of them is that not all kids love toys. Charlie doesn't really like toys. He only cares about his iPad and books. Mostly. Jude is the opposite; he gets very enthusiastic about new toys, and love opening presents. I love his reaction when he sees a new toy. He usually lets escape a "woooooooow", with a big smile on his face.
Jude is doing great cognitively but he's still behind developmentally in a few domains such as gross motor skills, expressive speech, and feeding. Not to mention the sensory issues. He goes to a Montessori school five days a week and it's helped tremendously with his fine motor skills. I want to encourage him to further develop new skills by playing, so here are the best toys I've found. Plus, they're all Amazon Prime eligible because everyone likes free and fast shipping!
5 great toys to encourage children's development and preschool skills
Disclaimer, I love wooden toys so you'll see a lot of them on my list…
Great for preschool skills (colors, matching) and fine motor skills – At this time, it's Jude's favorite toy by far. He loves to match the colors and he's very delicate with the chopstick when dropping the bees in their corresponding hives.
2. PlanToys Sound Blocks

These blocks are also great to work on fine motor skills, preschool skills, and sensory play. Jude likes to stack them and Charlie occasionally likes to look at the little balls inside the blocks.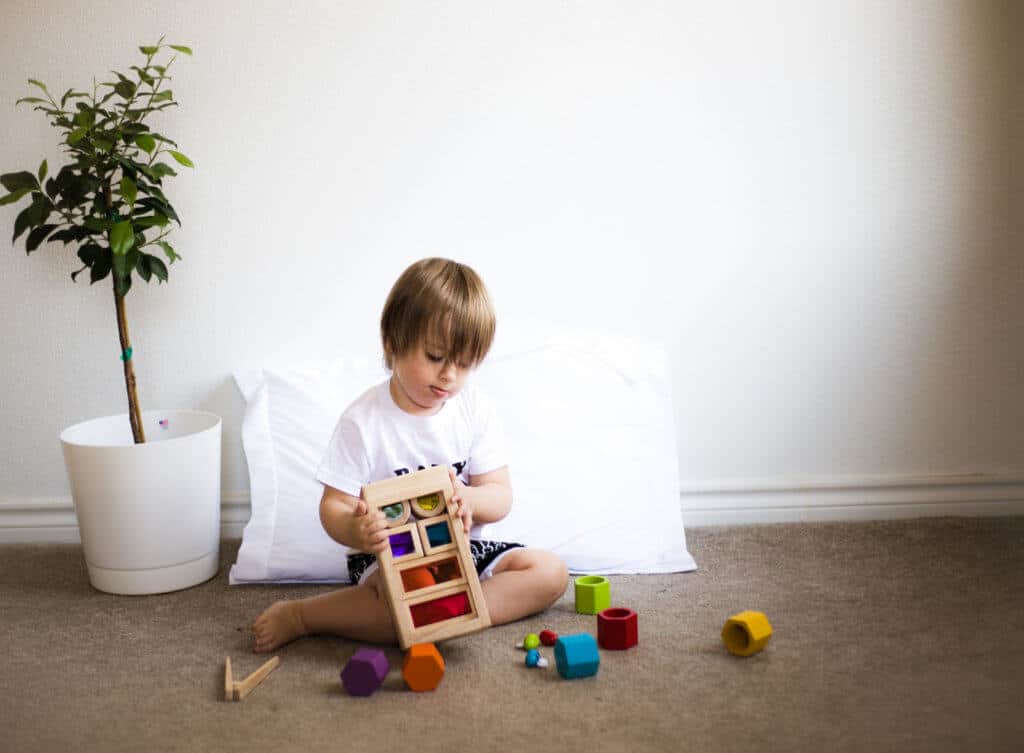 3. PlanToys Wooden Letters + Flash Cards

These letters and cards are great to work on preschool skills like learning the alphabet, working on colors, and increasing your child's vocabulary.
4. Melissa and Doug Barn

This barn is so pretty. I love Melissa and Doug and wooden toys in general. Jude's speech therapist has a barn, and she's the one who gave me the idea to get one. It's great at encouraging social skills by taking turns playing with the animals. It's also a good toy for imaginary play. Your child can play pretend he's feeding the animals, pretend the horse is running, etc… Finally, it's works to increase your child's vocabulary of animal sounds, animal names, and farm vocabulary.
5. Wooden Penguin Ring Stacker

There are a lot of wooden toys out there but I really like this one because it's super cute and the quality is great. This toy is good to work on fine motor skills, problem solving, and preschool skills like sorting by size and color.
How about you? Which toys are your favorite toys to encourage toddler's development?
Pin it!