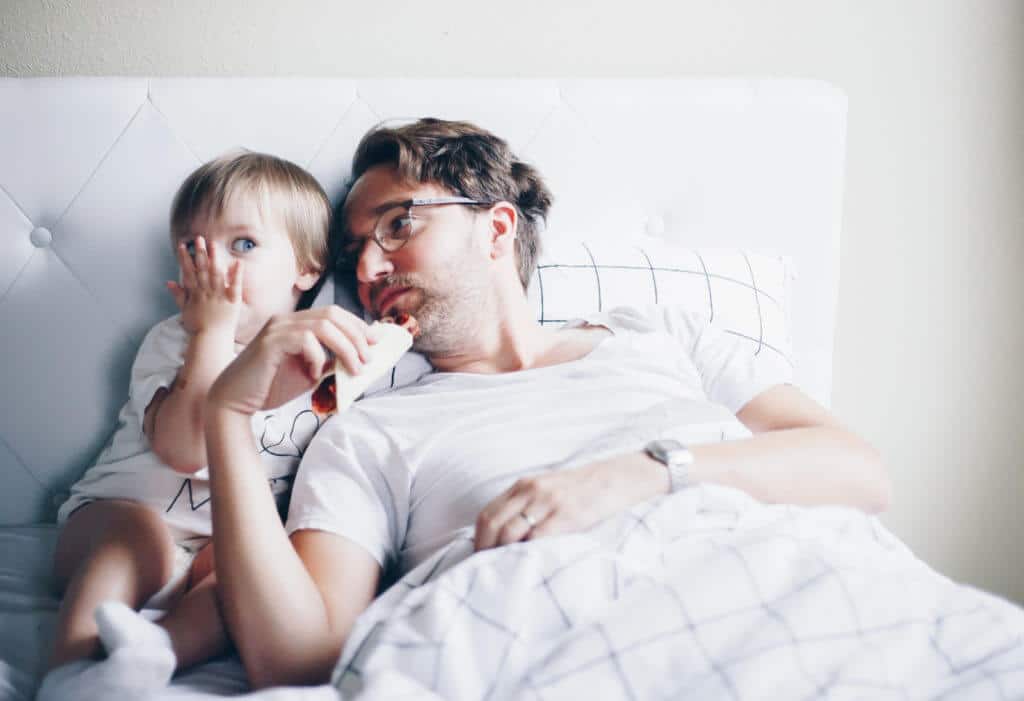 Sponsored post written by me on behalf of Tyson Foods, Inc. All opinions are entirely my own.
Happy Father's Day
Every year, all around the world, we celebrate the fathers in our life. This year for Father's Day I wanted to do something special for a special dad in my life: the father of my children. The boys are getting older so it was important for them to be involved in the process of making their dad a unique Father's Day breakfast. He's a great dad and he deserves it. For Mother's Day he and the boys brought me breakfast in bed so it was only fair that we return the favor. I wanted us to cook something easy to make, tasty, nutritious and Texas-inspired. Here's what we made:
Texas Inspired breakfast tacos with Wright® Brand Bacon
A little while back, we briefly lived in Boston, MA. Y'all, I missed Austin so much. The people, the music, my favorite coffee shops, but mostly I missed Austin's classic breakfast tacos! There weren't any places I found in Boston that made them, and the few times I found breakfast tacos on the east coast I was disappointed. They didn't have the special something that the breakfast tacos I was used to eating everyday have in Austin, TX. Not even close. The tacos I love are made of scrambled (or fried) eggs, potatoes, cheese, and avocado. For my recipe, I added perhaps the most important ingredient: bacon. More specifically, Wright Brand Bacon (Naturally Hickory Smoked Bacon). I made sure to pick up some when I went to HEB. Here's a recipe you'll want to try to add a taste of Texas for Father's Day breakfast. Easy and delicious. Here's what you'll need: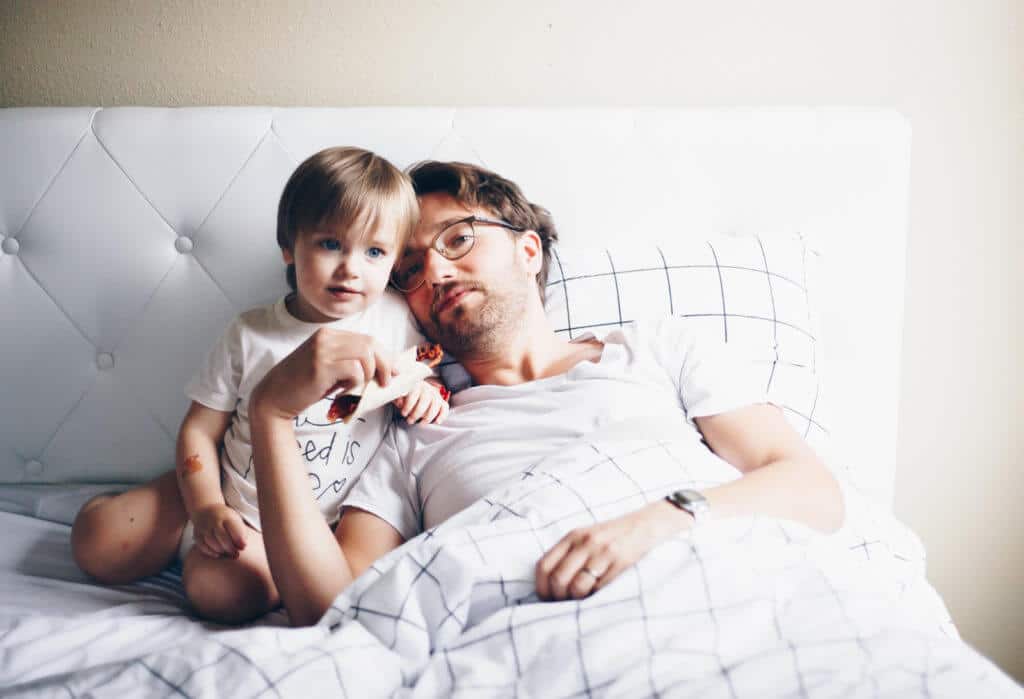 Recipe – Makes 6 tacos
Ingredients:
3 eggs
2 russet potatoes
6 flour tortillas
1 cup of shredded cheese
6 slices of Wright Brand Bacon (Naturally Hickory Smoked) from HEB
1 avocado
Cooking oil
Salsa
Salt and pepper
Instructions:
Turn the oven to 400 degrees and put a medium pot of salted water on high.
Dice your potatoes and then place them in a pot of salted boiling water. Once they're soft enough to put a fork through but not mushy, set them aside. In the meantime, cook the bacon
Time to cook your Wright Brand Bacon (Naturally Hickory Smoked). Place the bacon on a baking sheet covered in foil. Make sure the slices don't overlap. Cook the bacon for 7 minutes, then flip the slices and cook for another 5 minutes. Use a timer. Keep an eye on it around this time to adjust the cooking time if needed. You'll see when it's done. But in the meantime:
Heat a pan with a small amount of butter or oil on medium heat.
Shred your cheese and place it aside, and whisk your eggs in a bowl with salt and pepper.
Pour your eggs into the pan and scoop, chop, and stir them often until they're fluffy and solid. Set them on a plate with the cheese on top. In the meantime:
Heat 2 tablespoons of oil in a larger pan on med-high and throw in your drained potatoes. Stir often and cook until golden brown. Set aside.
If you'd like, you can briefly cook your tortillas in one of the cleaned pans on medium heat for about 30 seconds on each side.
Arrange the potatoes and cheesy-eggs on top of the tortillas. Add salsa and place a slice of avocado on top.
Then, add your slices of Wright Brand Bacon (Naturally Hickory Smoked). You can also cut the bacon into even smaller pieces if you'd like. Season with salt and pepper, et voila! Bon appétit.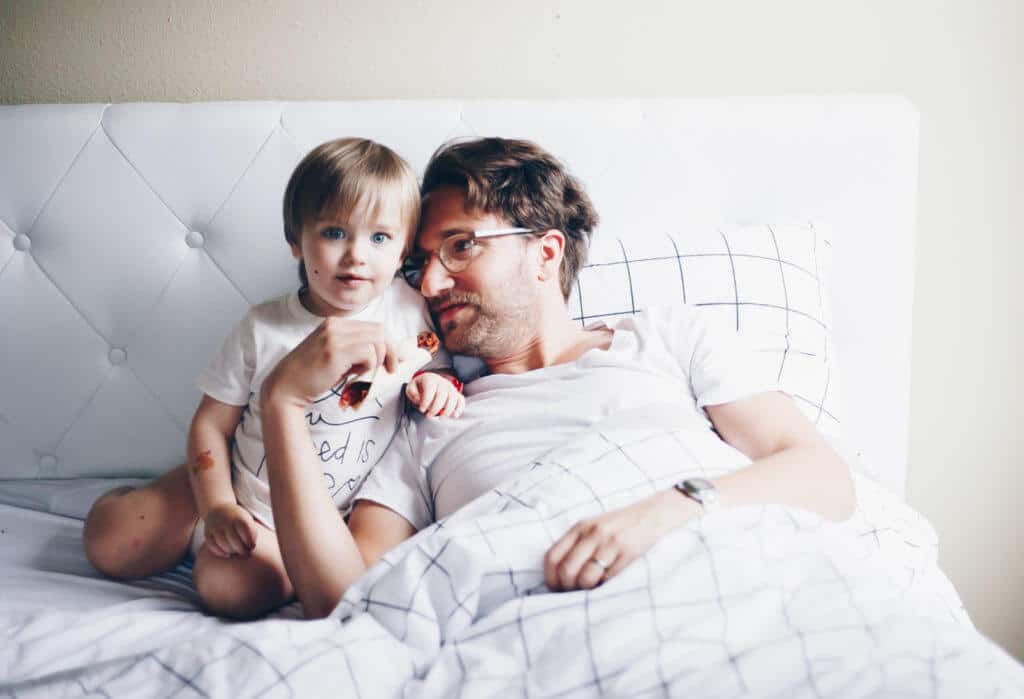 I hope your Father's Day breakfast is as good as ours, and that somehow you incorporate some delicious, fantastic, scrumptious, thick sliced Wright Brand Bacon into your breakfast tacos or whatever else you make. You can get Wright Brand Bacon at HEB, and there's actually a great deal going on right now for a free product. You can also visit this page for additional Wright Brand Bacon recipes. Finally, Happy Father's Day to all the dads out there, and stay hungry too!