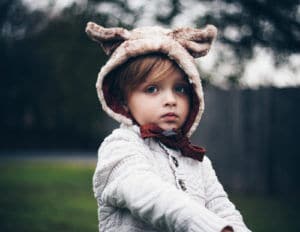 Progress is always worth celebrating
When things aren't going well, I end up feeling sad. Jealousy takes the best of me and I cut myself off from the rest of the world to avoid the pain of seeing other kids doing so well. Last week was tough. Really tough. A regression after a regression. I see it differently now, it was two steps backwards to jump three steps forward!
This week was probably the best week ever. I didn't want to post about it because I don't want to jinx it. Ultimately, I know Charlie can wake up tomorrow and regress. That's what autism does. It gives you the illusion you have something, and the next day it takes it away from you.
Tonight, I want to celebrate Charlie.
He may not know how to talk but he has so many great qualities:
Bravery: Tonight I watched him go through a sensory-overload meltdown at the grocery store. Charlie was sobbing quietly while covering his ears with his hands. He reached for my arm to put pressure on his chest. I hugged him as hard as I could until he finally calmed down. My little boy didn't scream. He was trying to calm himself down. I felt so much compassion for him.
Perseverance: Today I watched him master two skills in ABA therapy. He mastered matching in a field of three, after being stuck on this program for almost one year. He also mastered "Come here" which means that when you call his name within 10 feet of him, he will come to you 80%+ of the time.
Affection: He's become cuddly. He likes to sit on people's lap and touch people's hair.
It's so amazing to finally feel love from Charlie.
Culinary skills: He's now eating a variety of food. Brisket, blueberries, bread, spinach. You name it, he eats it!
Communication: His ability to now use ProLoQuo as intended is amazing. He found his voice.
While on paper it may look like Charlie is regressing. I see improvement. I see a child who now looks at me in his eyes. I see a clumsy kid who falls all the time standing right back up with a smile on his face. Remember what Einstein said "if you judge a fish by its ability to climb a tree, it will live his whole life believing it is stupid".
Even though those tests give you a good idea of your child's progress, they don't evaluate affection, they don't evaluate perseverance, and they don't evaluate courage. And Charlieboy, you've got it goin' on.