Thank you Conni USA for sponsoring this post and making the potty training process easier for us
Potty training and autism
When Charlie was two years old, his therapists encouraged us to start the potty training process despite his severe developmental delays. Willy and I were skeptical because Charlie couldn't even follow single-step directions. Potty training seemed difficult at the time but I'm so glad we followed the therapists' advice. After a couple of weeks following a strict potty training plan designed by them, Charlie had his first successful pee in the potty. Since then, he's been mostly potty-trained. I say mostly because he usually only goes to the bathroom if we remind him. He rarely initiates.
Because of that, accidents happen, and they can be difficult to clean up on the carpet or in bed. This is an issue for all moms who are trying to potty-train their children. Potty training can be frustrating for kiddos, and exhausting for parents who have to do even more cleaning and laundry than usual. As a parent, I love products that make my life easier. Today I'd like to tell you about two fantastic products from Conni USA that have made the potty-training process less stressful for us.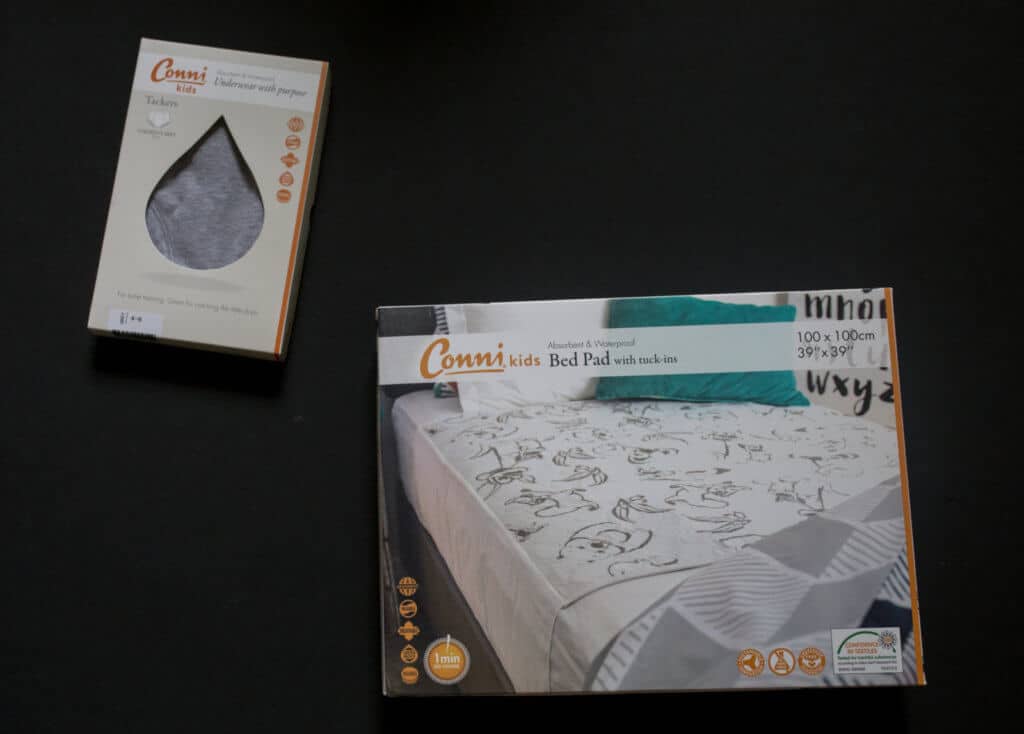 Potty training and accidents
It's inevitable, accidents will happen. It's part of the process. Because Charlie doesn't initiate trips to the potty on his own yet, we still have to deal with accidents once in a while. A few weeks ago, Charlie had an overnight accident. Despite having sheets on the bed plus two layers of waterproof mattress protectors, the pee leaked through all layers and ended up staining the mattress. I had to use the carpet cleaner with a special attachment to wash the mattress properly. This was a tedious and lengthy process that never works 100% right.
Thankfully, I've since found an easy solution to nighttime bed-wetting with this awesome waterproof bed pad from Conni USA. First of all, the patterns are adorable and as a mom I only choose cute items for the boys' bedroom. It's also more fun for them too. Most importantly though, Conni USA bed pads are easy to install, easy to clean and super absorbent. They're breathable, too, which is also important when choosing bedding products. And guess what? They hold up to 85 fluid ounces over an 8-hour period.
Our experiment
We did a little experiment. We put highly absorbent paper towels under the bed pad, poured 16 ounces of water (a huge pee) on the pad, and let it sit for over a minute until it was fully absorbed. As you can see in this video, absolutely none of the water made it to the paper towels underneath. It was pretty amazing and we were definitely impressed. In case of an accident, all you have to do is throw your pad in the washing machine. To dry it, you can put it in the dryer on low heat or let it air dry. That's it! Simple as that. It dries quickly too.
Training pants
Accidents can also happen during the day, and for that reason, we started using absorbent training pants. When you're potty training it's better to use them or underwear and to ditch the diaper. The reason training pants are so effective for potty-training is that your toddler will feel the wetness and be uncomfortable. The feeling of wetness/stickiness will help them better understand the consequences of not using the potty. Conni USA "tackers" (training underwear) feature four absorbent layers from the front waistband all the way to back waistband. Plus, they still look stylish and discreet. I love the fit on Charlie, they're comfortable for him and they're not puffy.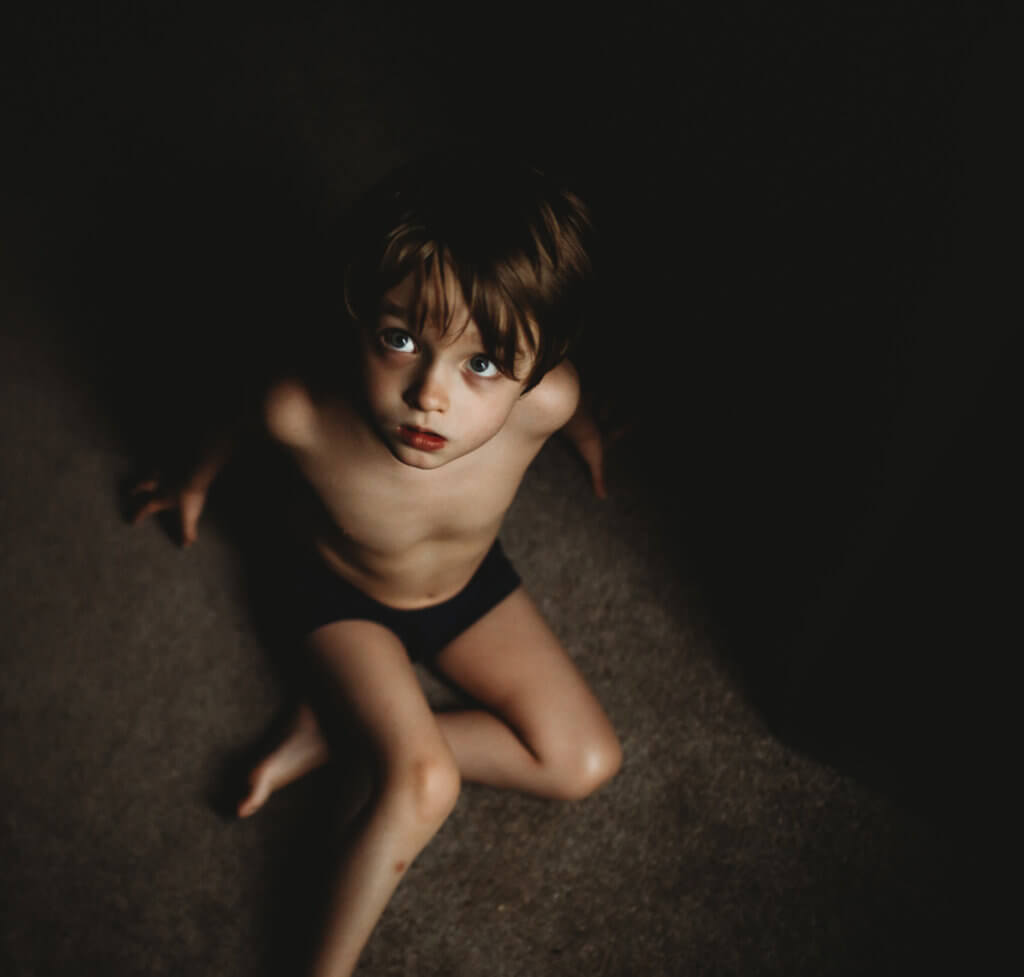 I remember when Charlie was just starting the potty training process. I'd have to clean the floor after his accidents a few times every day. It was time-consuming and I hated it. While these training pants aren't waterproof, they do hold a fair amount of liquid which prevents the pee from leaking all the way through the floor. They are definitely saving me time. These tackers are perfect for small potty-training accidents, like if your child doesn't have time to go to the bathroom on-time.
Overall, Conni USA's bed pad and tackers have been a huge help in Charlie's journey to being fully potty-trained. Additionally, all Conni products are Oeko-Tex accredited, PVC and Formaldehyde free, and of course, safe to use against the skin. Check them out here and use code AUTISMCAFE for 20% off.
In honor of National Autism Awareness Month, during the month of April, 5% of sales are being donated to 4 Paws For Ability. Shop here —> http://bit.ly/autismcafe