This post is sponsored by Grund America, and all opinions expressed are my own.

Essential home products
Now that we've been in our new house for a few weeks, it's starting to feel like home. I've been spending time decorating and moving furniture around until it feels right. I'm starting to really love our living room. I have many plants in it that I think give it a nice atmosphere, especially my 7-foot tall fiddle fig! Because our house is new, I feel the need to only have nice quality items. I always told myself that once I'm in my own house, I'll get high-quality towels and bed sheets. And that's exactly what I did with Grund® products. Their items are simply amazing!

Organic Towels and Bed Sheets
As a mom, sleep is so important to me. I'm sure sleep is important to everyone but with Jude coming to bed with us in the middle of the night pretty much every day for the past 3 years, I need to make sure that my quality of sleep is top-notch. Quality over quantity I guess. One day I'll have both quality of sleep and quantity but for now, I'm enjoying sleeping in my new Grund® Savannah organic sheet collection. The set came with fitted sheets, sheets, and two pillowcases all made of 100% certified organic cotton that's processed according to the strict Global Organic Textile Standard (GOTS). What it means is that there aren't any toxic pesticides, dyes, and finishing agents because it's prohibited by GOTS. I also love receiving mail that's beautifully packaged, and Grund didn't disappoint there either!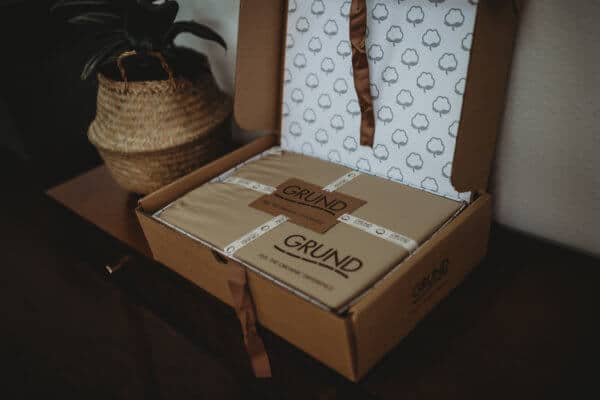 I wish you could reach through the screen to feel how soft they are. Thanks to Grund I sleep soundly at night knowing that my soft bedding is great for my skin and also for the environment. The only issue is that Jude likes my bed even more now. He also likes to put his soft animals to bed in mommy and daddy's bed. I can't really blame him…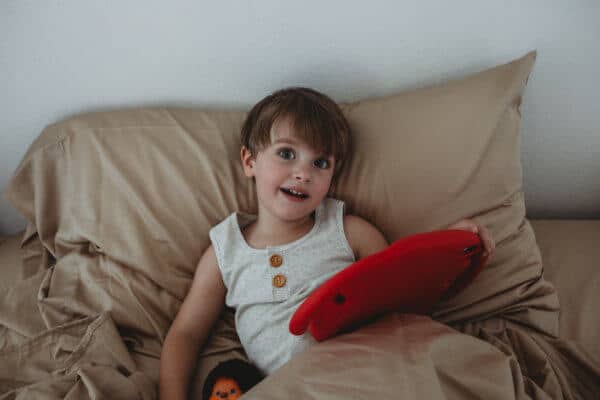 Absorbent organic towels
Grund has a wide variety of products. They also sell high-quality blankets, bath rugs, and towels. I have a few sets of the latter. I got their slate towels because it matches our new bathroom well. I'm also having a hard time keeping white towels white… These towels are beautiful, soft, and they do their job of absorbing water exceptionally well. Sometimes I buy nice towels that feel soft but they're not absorbent enough and don't dry me well. These are soft and effective, and they look awesome too.
Discount code and giveaway
I really like that Grund® is a family-owned company because I like the idea of supporting a particular family through a purchase. They prioritize manufacturing high-quality products in a socially responsible way. After all, what you put on your body is just as important as what you put in your body. If you're looking for high-quality, trendy, and eco-friendly items, don't look further. Head to the Grund website  and save 15% with code ACAFE15. Oh, and you get a chance to win the bedding set of your choice in whichever color you'd like. Head to my Instagram right here —> The Autism Cafe – Grund Giveaway