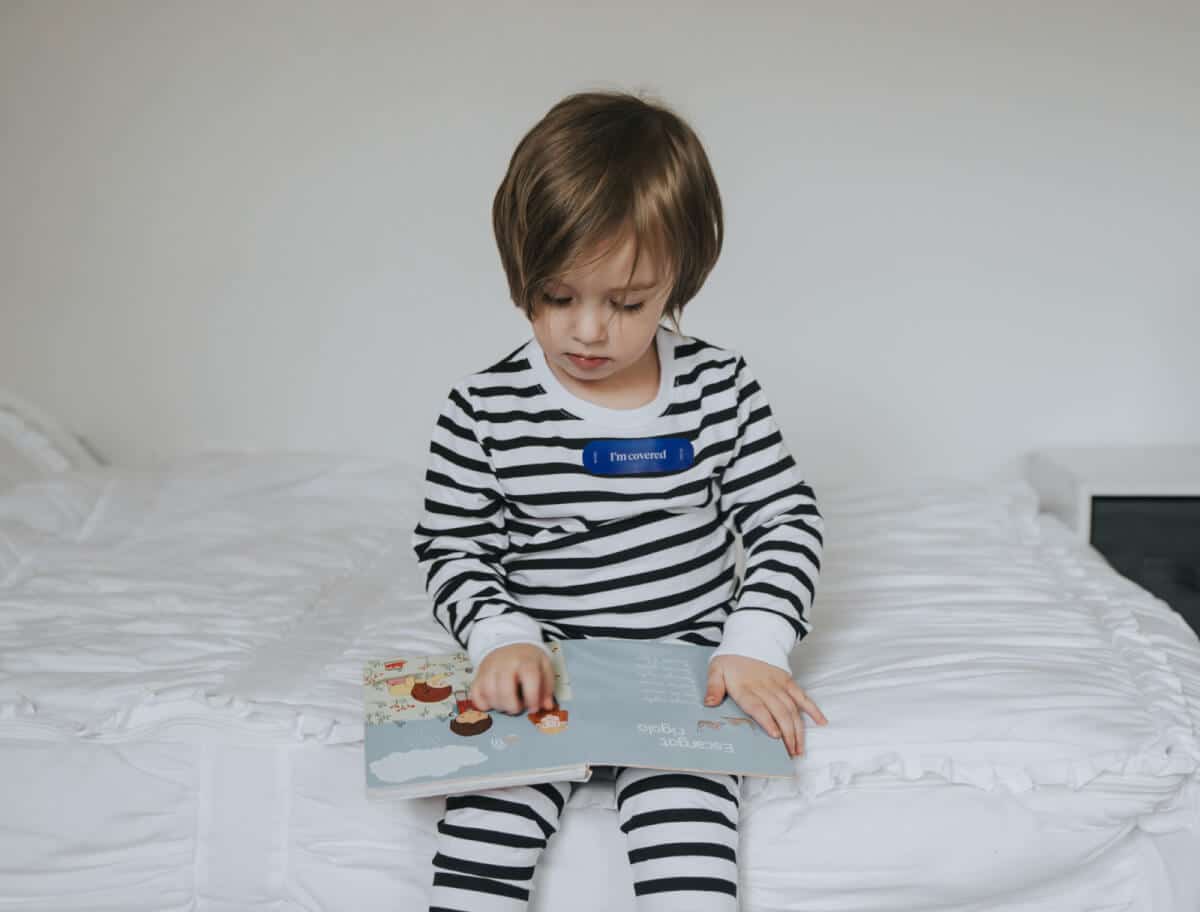 Thank you Oscar for sponsoring this post
Today I want to talk to you about something really important: having health insurance. It doesn't matter how healthy you are, you unfortunately never know when you might need health insurance. Medical costs can be outrageous, and without health insurance even a minor health-related emergency can bankrupt a family.
For us, it goes beyond emergencies and routine checkups. Since Charlie was diagnosed with Autism 3 years ago, we've had countless of specialist appointments and, of course, his 37 hours of ABA therapy every single week. Without health insurance, we wouldn't be able to give Charlie even a fraction of what he needs. But when Charlie was born, we never thought we'd have to deal with expenses like these. Dealing with a disability or illness is difficult enough, and without health insurance you can be royally screwed in so many ways.
Get covered with Oscar
Beyond Charlie's therapy, having insurance provides us with peace of mind. Oscar's #GetCovered resources help cut through the noise of health terminology to get you the information you need to find the plan that's best for your finances, health needs, and lifestyle. Whether you have a chronic condition, a planned medical procedure, a life event (like growing your family), or just need access to affordable prescriptions, Oscar will help you get the right kind of coverage. And howtogetcovered.com is available 24/7.
Here is why we're covered
I worry a lot and I feel a lot better just knowing that I have health insurance if I need to see a doctor. If an emergency happens, we can go to the hospital without worrying about life-changing debt. It's about peace of mind.
Whether we feel healthy or not, Willy and I always see the doctor once a year for a physical exam. Charlie and Jude also have a couple of checkups per year too. It adds up quickly! Jude doesn't need to see any specialists at the moment but I'm happy we have health insurance for him just in case. Children are clumsy and I'd rather be safe than sorry. Last summer Charlie got bit by a bug and had to go to the emergency room. It's not something you plan for but when it inevitably happens you're happy to be covered.
We need health insurance. Without it, we wouldn't have access to the care we need. I found out I have hyperthyroidism after giving birth to Jude. It's under control but I need to see the endocrinologist regularly, as well as a cardiologist. Between my appointments, Charlie's weekly ABA therapy, emergencies, Jude's therapies, and routine checkups, we definitely need to be covered. Without health insurance, Charlie wouldn't be receiving the help he absolutely needs
What about you?