I love traveling and exploring new places, but that's not always easy with Charlie.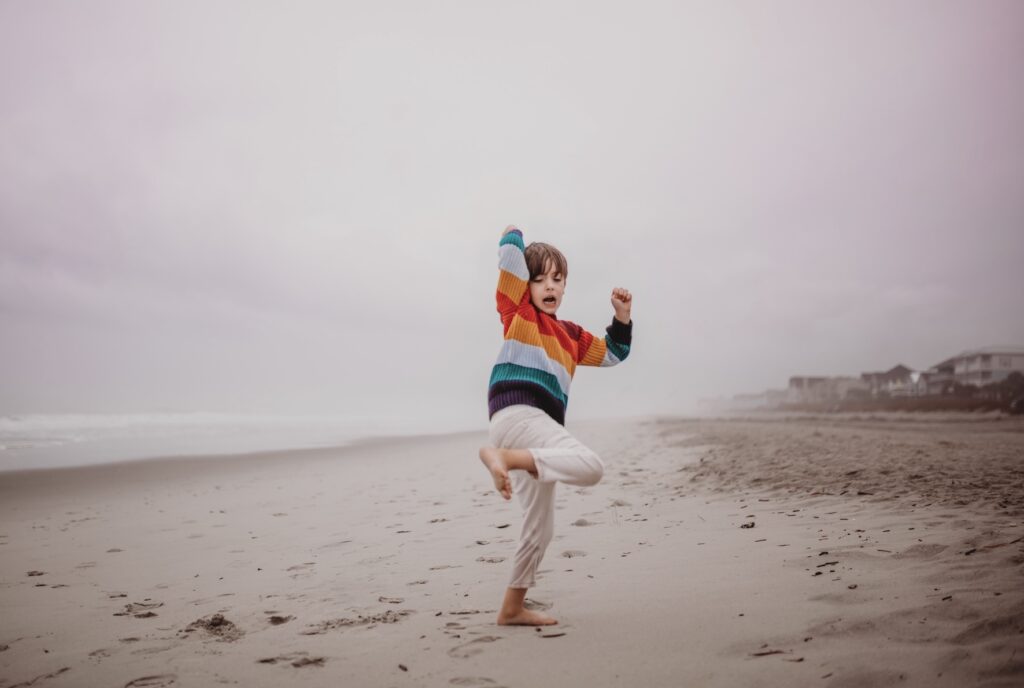 I've been hearing for a while that Myrtle Beach is an autism-friendly city so when the opportunity arose to visit, we took it. From a young age, Charlie's been used to long car rides — we drove from Boston to Austin when he wasn't even one year old and he did great. We've also been on road trips to California and Vermont. Needless to say, driving was the better option for us, so we packed the car and headed to Myrtle Beach.
Now, if you're an autism family, you probably know how intimidating traveling can be. I'm not just talking about transportation, but doing things once you're there.
Hotels, restaurants, attractions — there are so many places and no guarantee people will be kind to or understanding of the struggles we face as autism families.
Myrtle beach is certified autism-friendly
"Recognizing the need for families traveling with autistic family members, Visit Myrtle Beach and the locally-based Champion Autism Network (CAN) — along with many attractions, hotels, restaurants, residents, and even the Myrtle Beach International Airport — have come together to make the Myrtle Beach area the ideal autism-friendly destination. From sensory-friendly experiences and autism-aware, specially-trained staff to preferred entrance to attractions and travel discounts, Myrtle Beach offers an inclusive approach for families to travel together in a way not available before."
How awesome does that sound? Jude and I had lunch with the founder of CAN, Becky Large, who is SO passionate about what she's doing. She told me her goal is for parents of autistic children to not be afraid of traveling and to feel welcome everywhere. That's the goal she's been working toward in Myrtle Beach.
They have Certified Autism Supportive restaurants all over Myrtle Beach and Surfside Beach. It basically means that waiters and staff are trained in what to expect with some autistic customers. You won't be judged if your kiddo is having a meltdown or is making a mess or needs some accommodation.
They also have Champion Autism Network restaurants, which means that staff has been trained to help with situations like elopement or meltdowns.
Here's an overview of our trip and some places I recommend:
Restaurants:
Angelo's
This place was really fun. First of all, we called in advance and were able to have our own private room so it wouldn't be too overwhelming for Charlie. The food was good and plentiful, too — I had a filet mignon, Willy had pasta, and the boys had pizza.
The staff was so nice and understanding. Jude loves Elf on the Shelf and kept asking them where their Elf was, but they didn't have one. So when it was time to check out, the waitress drew an Elf for Jude on the receipt. Such sweet attention.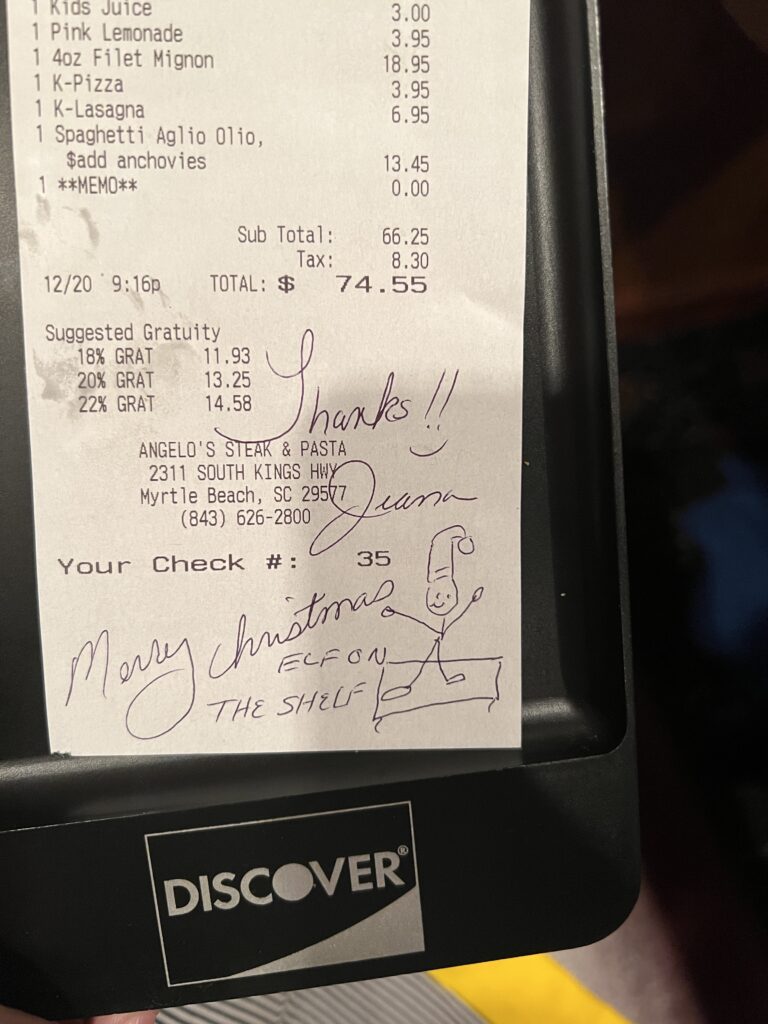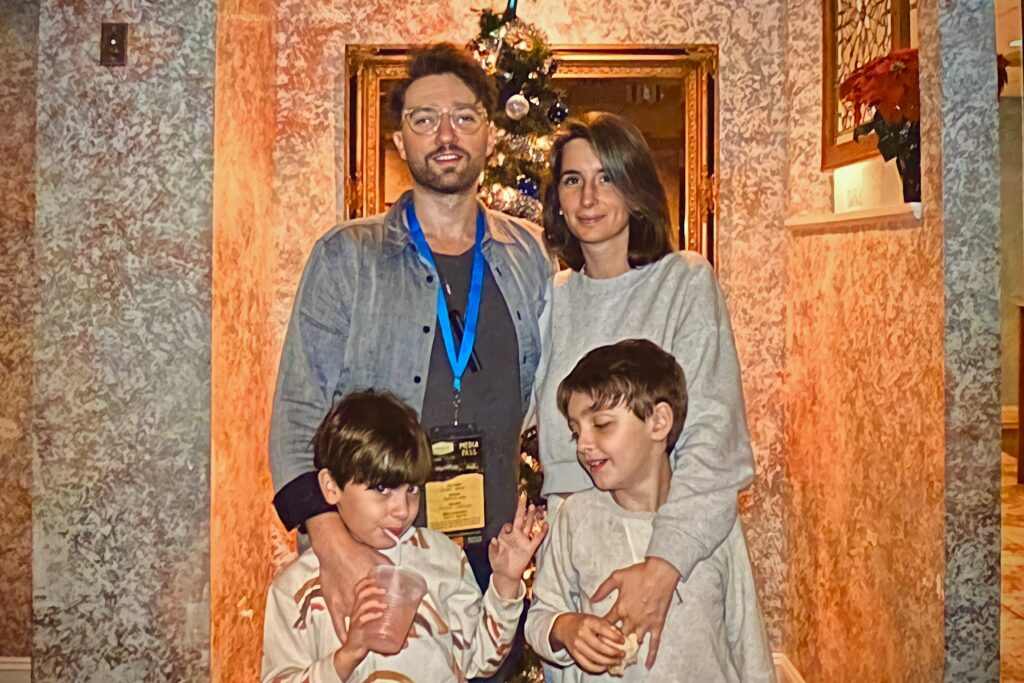 River City Cafe
I don't even think this place is officially certified autism-supportive, but they were so nice. Charlie spilled a huge drink and was generally just hard to contain. Everyone there was nice about it — the server cracked jokes and made us feel welcome anyway.
Their burgers are so good and the place looks awesome. I took a lot of pictures there.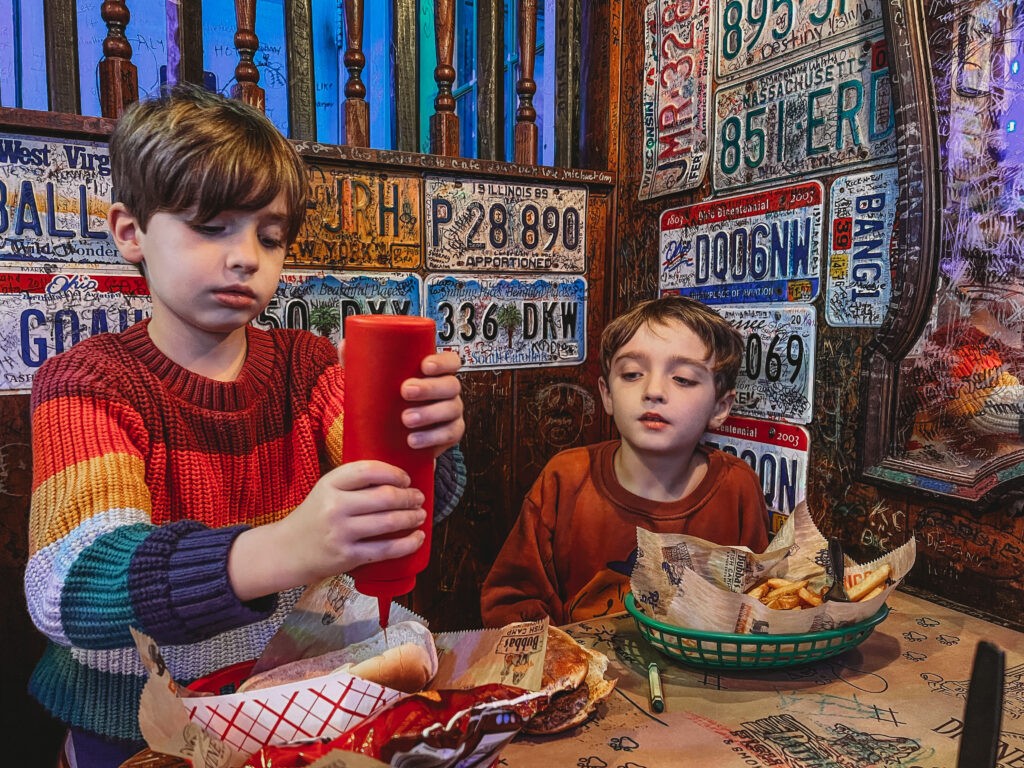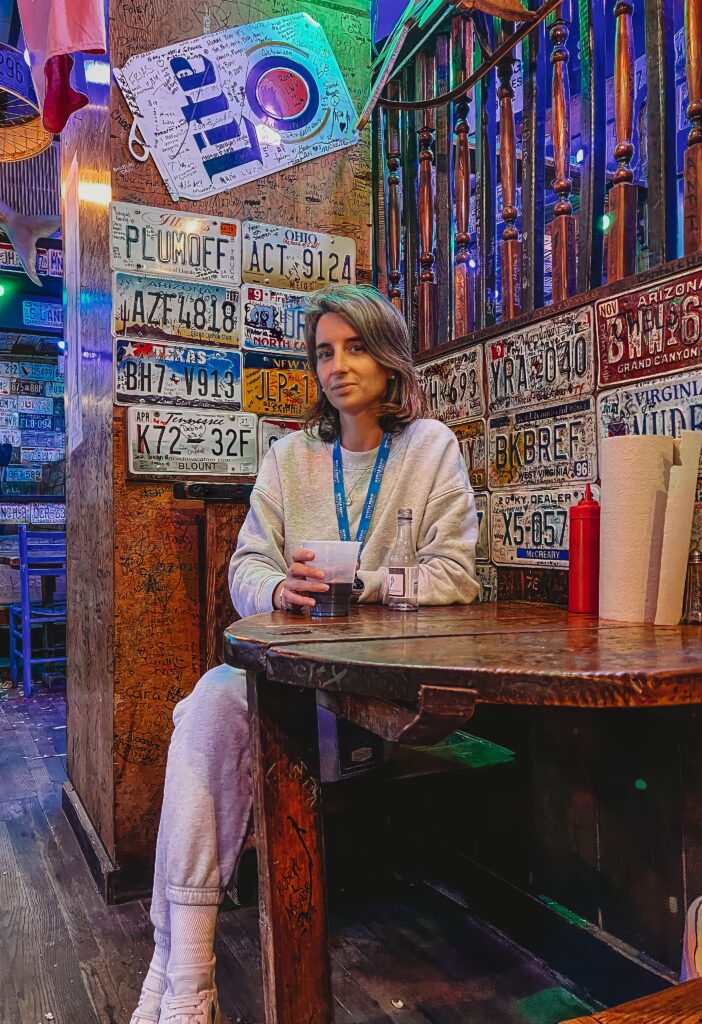 Golden Egg
This diner is certified autism-supportive. Jude had such a great time talking to everyone there. Waiters were happy to show him around and talk with him about Elf on the Shelf. He kept asking to go back. They have great gluten-free options too!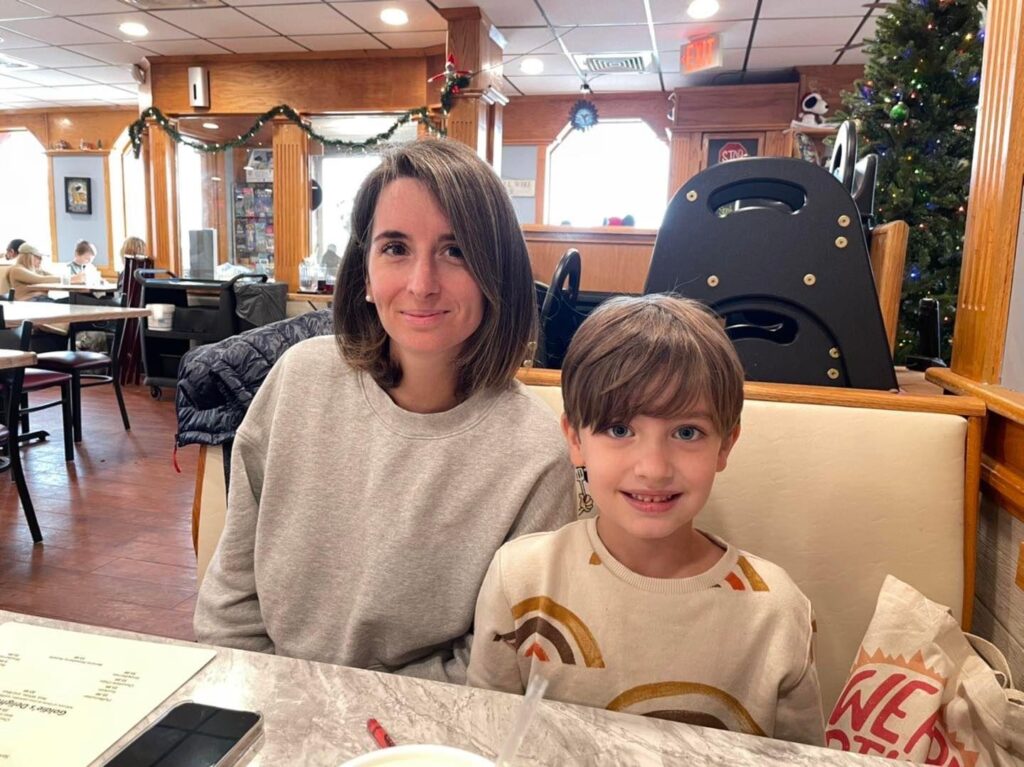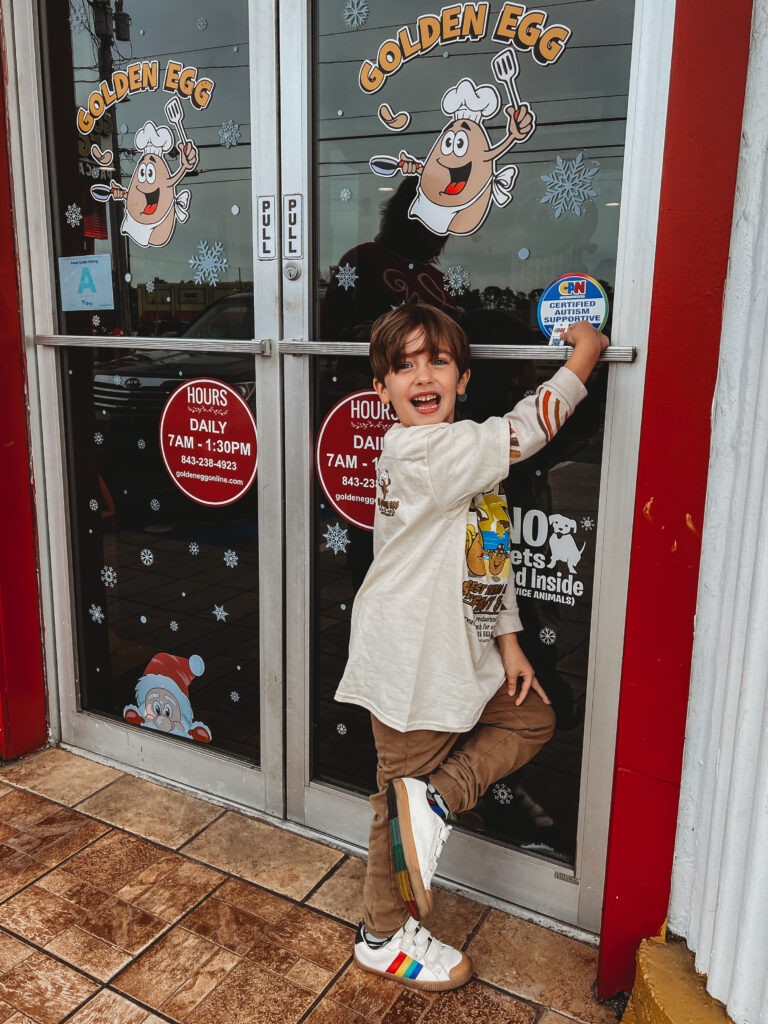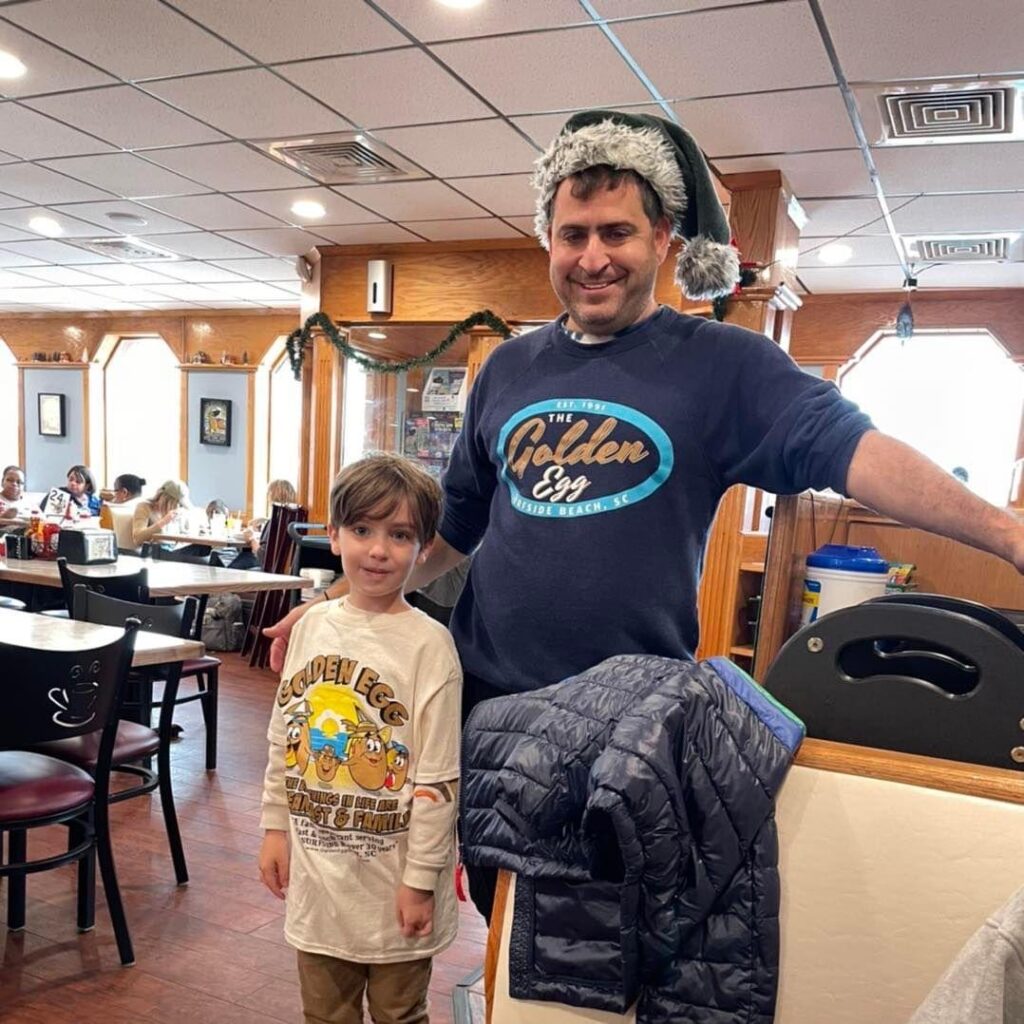 Attractions
SkyWheel
200ft off the ground and right above the Atlantic Ocean. It was not only my first time in a Ferris wheel but also Charlie's and Jude's. The view was amazing, the lights were spectacular, and the fact that the cabins were enclosed made me feel so much safer with Charlie. Oh, and did I mention you can skip the line if you have the CAN Card?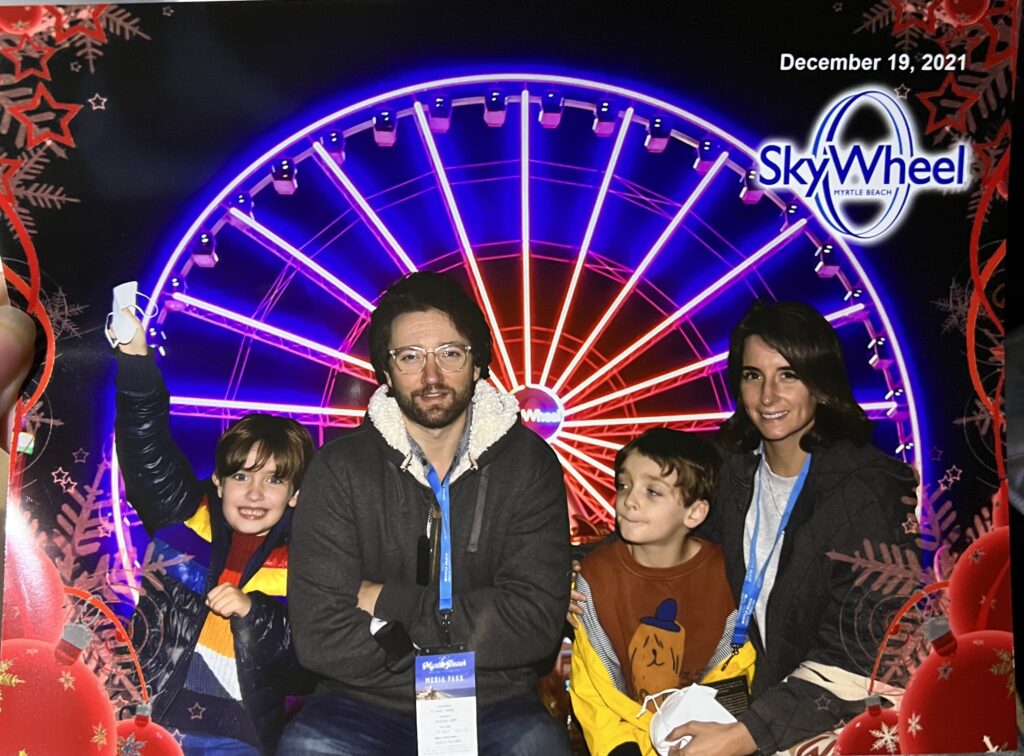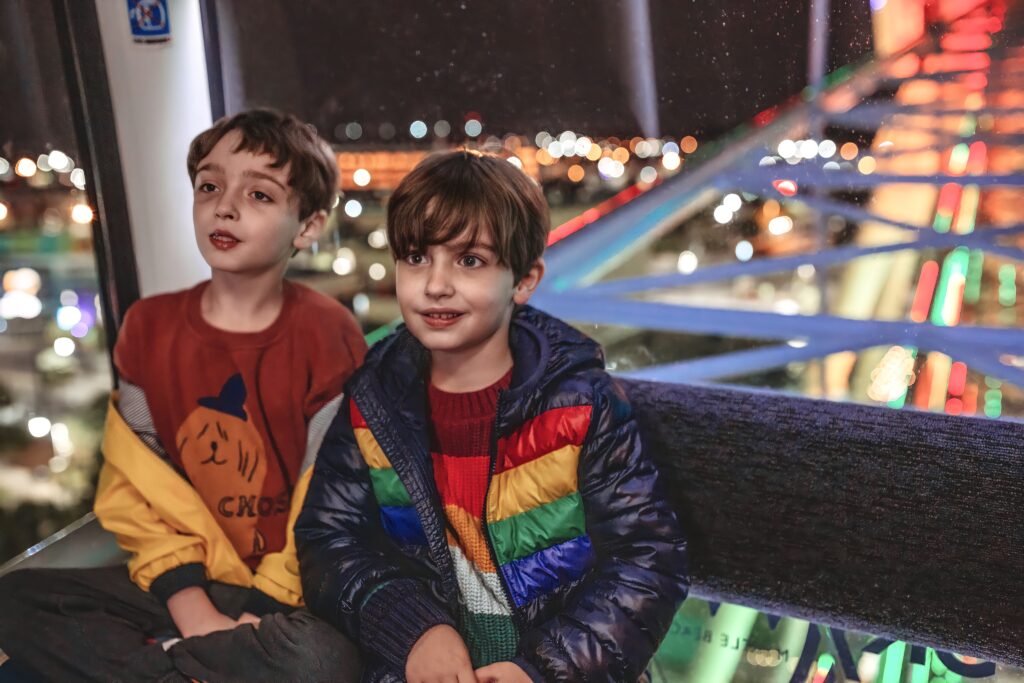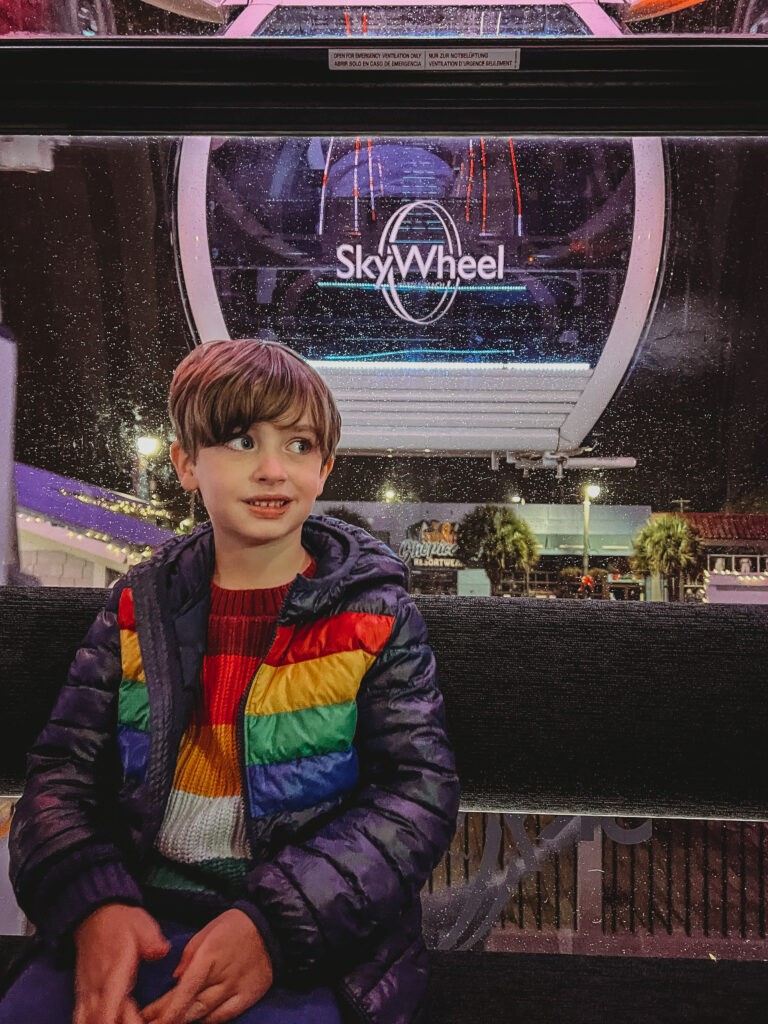 Mini-golf
They have, I believe, 40 mini-golf courses in Myrtle Beach. The one we went to was called Shipwreck, which had two intertwining ship-wreck-themed 18-hole courses built into a hilly landscape. Jude had a blast, despite the cold weather. And again, the staff was nice. It was so cold, in fact, that even after we finished, the owner gave us a rain check so we could come back on a warmer day. How sweet is that?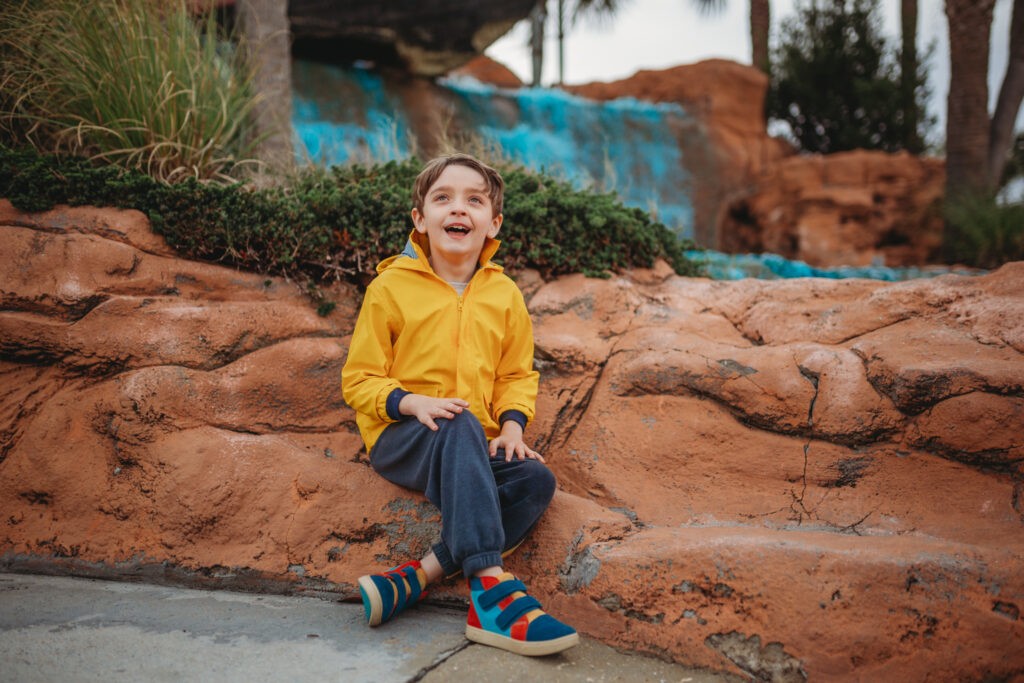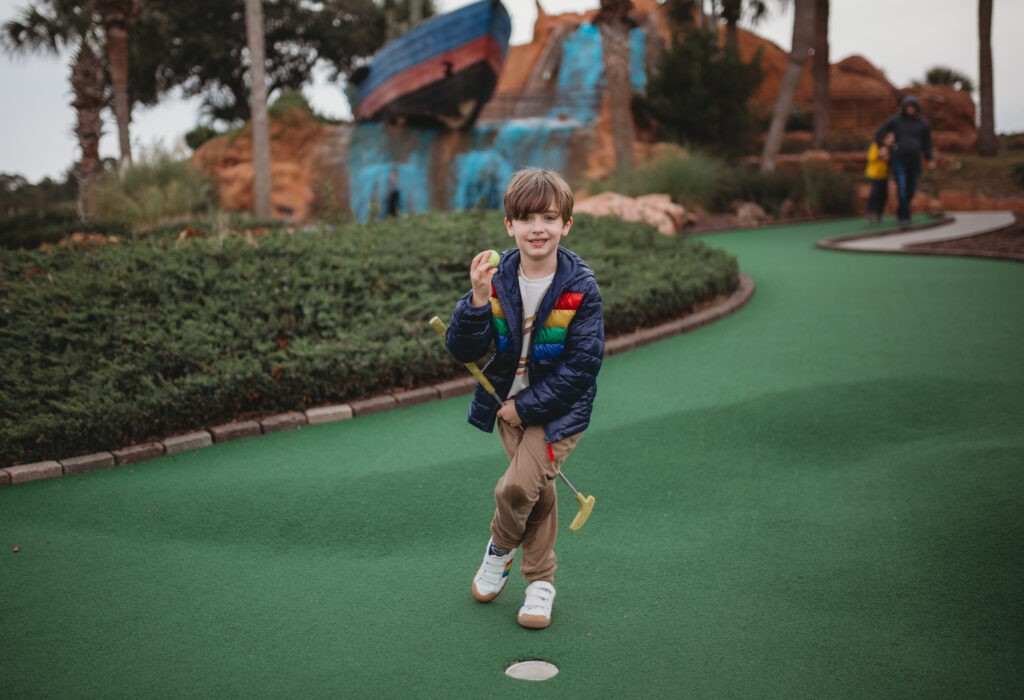 Playground and Beaches
Savannah's Playground
This one is incredible. There's an accessible/autism-friendly playground called Savannah's Playground. Savannah's Playground is an inclusive playground for kids of all ability levels in Myrtle Beach's Grand Park. There's equipment for children of all ability levels and everything is ADA-approved. This is a great place for kids with autism and other disabilities to enjoy the fun of active play, outside and safely.
Charlie actually tried to run away there, but couldn't go far since it was fenced in. And again, instead of judgment from strangers, as Jude and I were running after Charlie, someone said, "that's great defense right there." He's not wrong! Maybe we should get Charlie into football.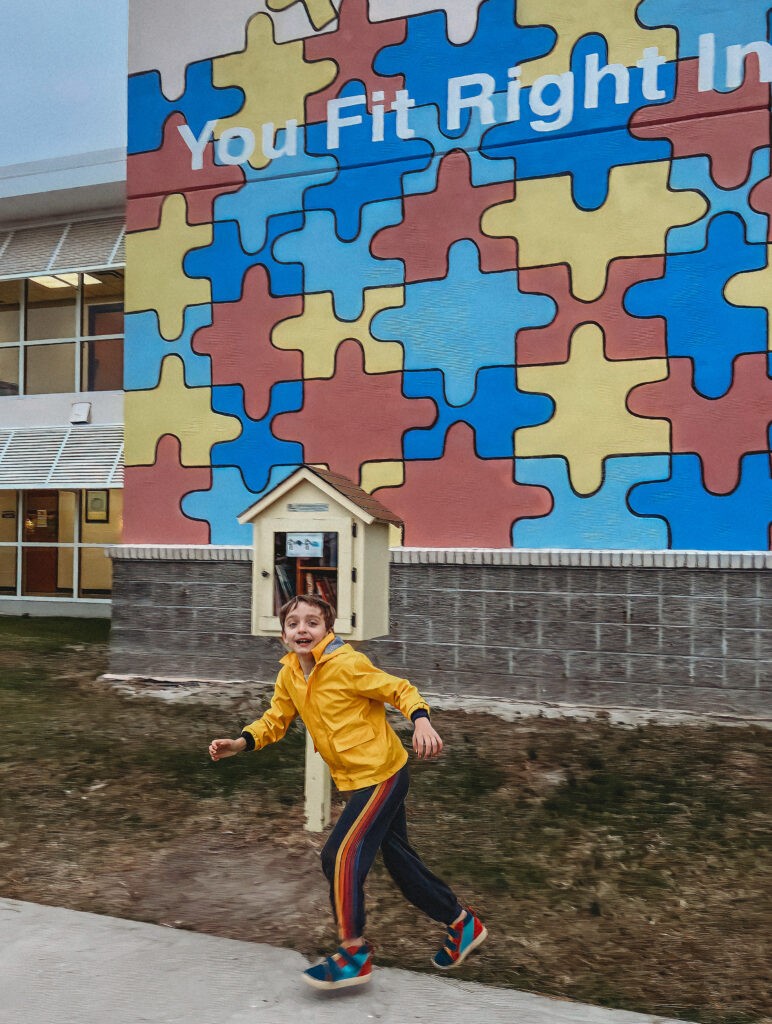 Beach
The beach was so clean and even though, the weather was a bit cold when we were there, Jude had so much fun playing in the sand.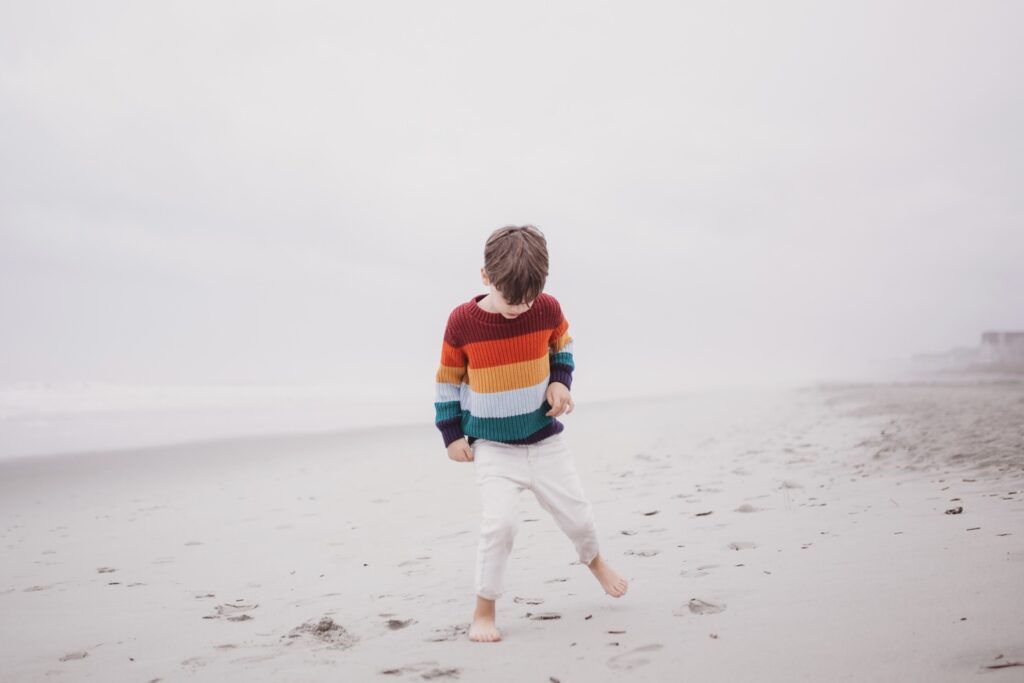 Anyway, Myrtle Beach was a blast. It gave me hope that it's possible for autism families to enjoy vacations together. I hope more places get inspired by Myrtle Beach and their autism-friendly destinations.
I'm sharing a few links below with more information about Champion Autism Network and Myrtle Beach.