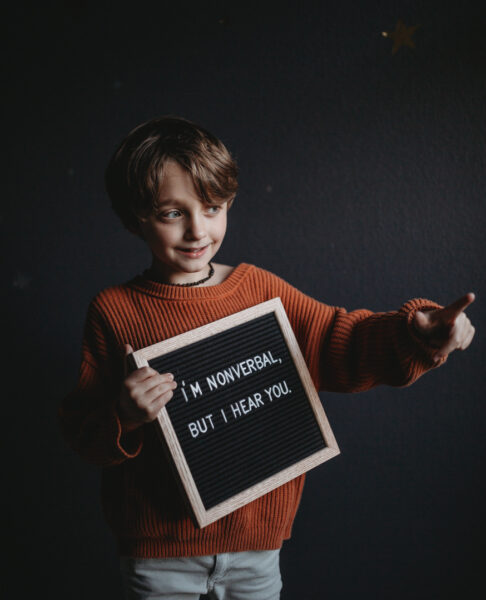 He's nonverbal, but he hears you.
When you're around nonverbal people, remember that just because they can't speak doesn't mean they can't communicate. And just because they can't answer you doesn't mean they don't hear you or understand you.
I don't have access to Charlie's mind, but that I know — he understands a lot more than he lets on. He doesn't answer us, but he hears us. He takes it all in.
Of course, there are not yet any back-and-forth conversations, but I know that somehow, much of what he hears around him is not lost.
Maybe all the information he hears is just waiting for its time to shine and express itself to the world.