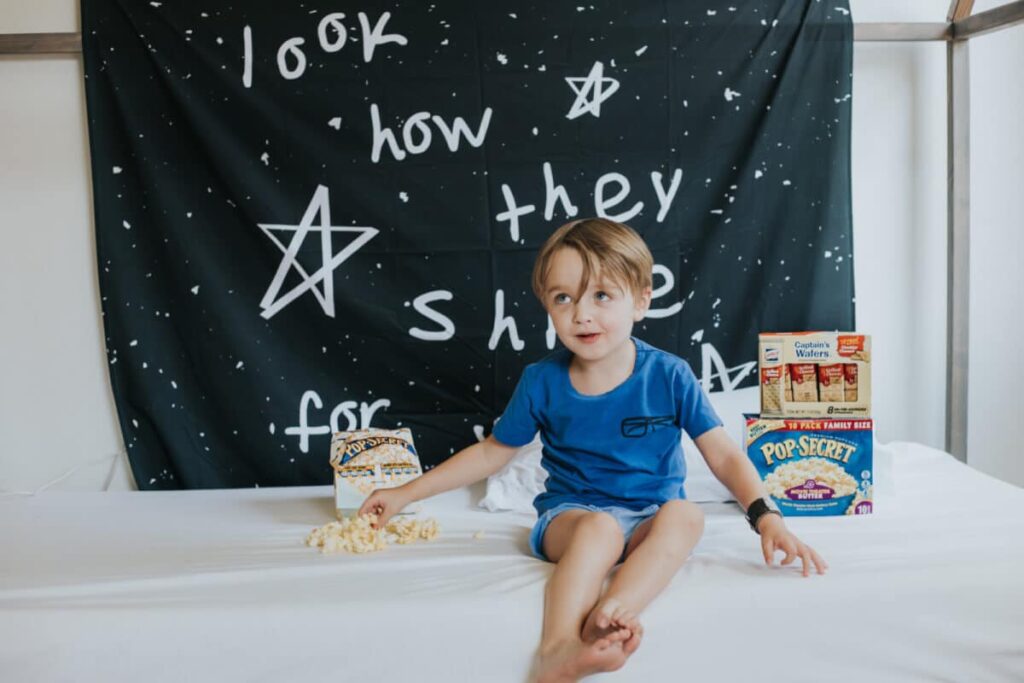 This post is part of a social shopper marketing insight campaign with Pollinate Media Group® and Snyder's-Lance, but all my opinions are my own. #pmedia #Pop4Captain http://my-disclosur.es/OBsstV
When you're the mother of multiple kiddos, it can occasionally be hard to dedicate equal attention to them all. It's important for me to spend one-on-one quality time with both of my kids as often as possible. Jude likes to go to the park so that's what I do with him. I wanted to do something special with Charlie this week but ended up stuck inside due to hurricane Harvey. I figured having a movie night would be perfect. It's relaxing and it would be a great way to bond. So we stocked up on water and treats, and made ourselves a comfy bed to watch a movie together in.
How fun!
What would be a movie night without snacks? We chose to have popcorn and sandwich-crackers with a side of blueberries. Charlie goes absolutely crazy for popcorn and I like it too. For our movie night I bought Pop Secret 10 ct. Movie Theatre Butter Popcorn and Lance Grilled Cheese Crackers at Walmart. Pop Secret made it taste like we were actually at the movies, but with high quality ingredients. It's a fun snack to eat and it fit our movie night perfectly. We're all about celebrating the little things and having small fun moments.
How cute is this little TV movie plate?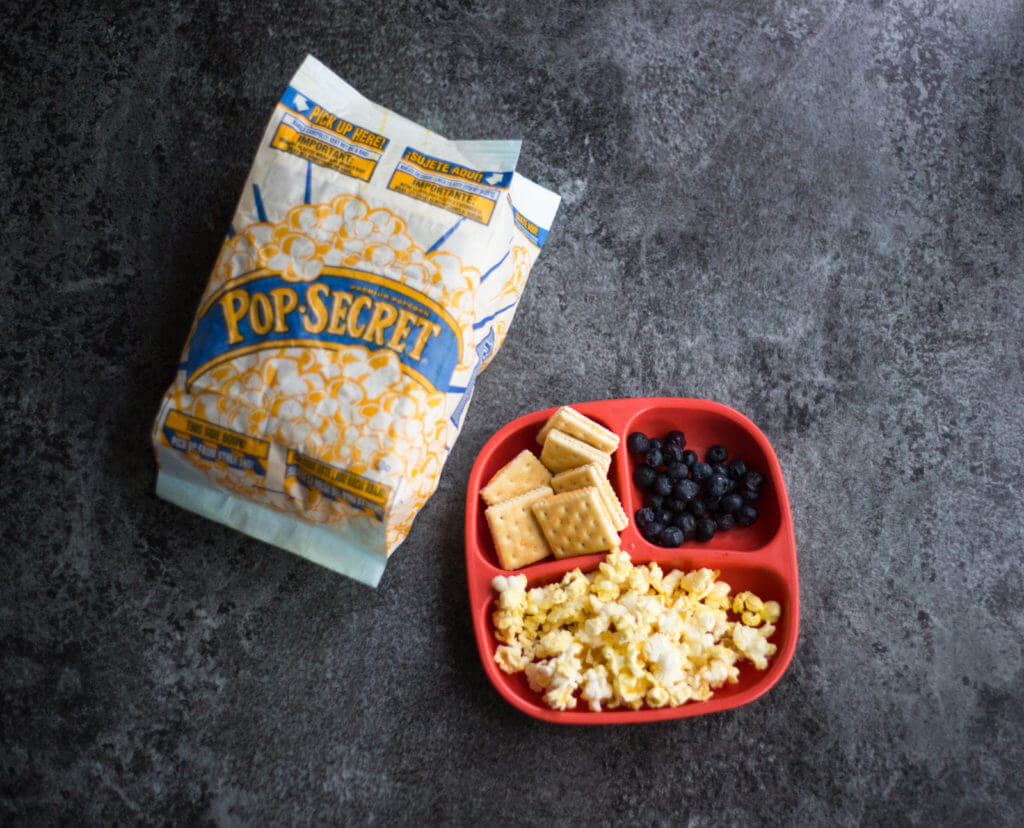 I love that Lance crackers are flavorful, wholesome, filling, and portable. They've been making little sandwiches for over 100 years with two awesome crackers on the outside and delicious spreads in between. They have real cheese between crispy baked crackers, up to 5 grams of protein, and no high fructose corn syrup. Lance has a wide variety of options that we pack in the boys' lunchboxes too.
What to watch?
At our house, choosing what to eat is easier than choosing a movie to watch. We can never agree! I wanted to watch a fun, family movie oriented movie with Charlie. We threw a bunch of blankets and pillows on the bed and just made the best out of our evening watching his favorite cartoons.
For our next movie night, I'm excited about the pre-order of Captain Underpants: The First Epic Movie. The movie has a lot of heart. It explores a great friendship between two characters, Harold and George, who connect through a love of writing and creativity. The film actually got great reviews, and it's a funny movie that you'll enjoy with your kids. The voices are incredible too, from people like Kevin Hart and Ed Helms. We'll be watching it at our next family movie night. The Captain Underpants DVD will be available in Walmart stores on 9/12! Be sure to reserve your copy now by pre-ordering today while supplies last.