Babywearing and Autism
Charlie will be 4 this month. Going out can be challenging because Charlie isn't able to follow directions yet. One of his current targets in therapy is to stop when we say "stop" and he's actually getting pretty good at it. Though when we're in a "real-life" situation, it's always harder for Charlie to put into application what he's learned in therapy. When we go grocery shopping, Charlie can get very overwhelmed by the world around him due to too much sensory input. For children with sensory issues, processing the sounds, images, and people around them can be overwhelming.
Also, Charlie could potentially get super excited about something totally random and just take off running towards it. It's really scary and dangerous and it's always in the back on my mind. So when we have to go out, I want things to be as smooth as possible. Babywearing has been a great solution for us. Obviously, all autistic children are different but this is our experience.

5 Great reasons to use a baby carrier with your child on the autism spectrum:
1 – Bonding time and feeling of closeness.
Charlie will be 4 in two weeks and he still loves to be carried around. I think he likes feeling close to me. It's been proven that babywearing is a great way to bond with your child.
2 – Deep pressure and compression.
Being in the carrier gives Charlie the soothing compression he needs without needing to wear a heavy-vest or other weighted "devices" suggested by his therapists.
3 – Reducing over-stimulation.
Our carrier has a hood that can block out noises and visual stimuli. Charlie can also bury his face into me if things start to get too overwhelming.
4 – Safety.
It's so nice not to have to worry about Charlie possibly running away. It stresses me out when we're in public. I don't want him to run away and put himself in danger. When he's in the carrier, he's right there with me. I'm not losing him!
5 – Convenience.
It makes going out less stressful and it's super convenient because both of my hands are free!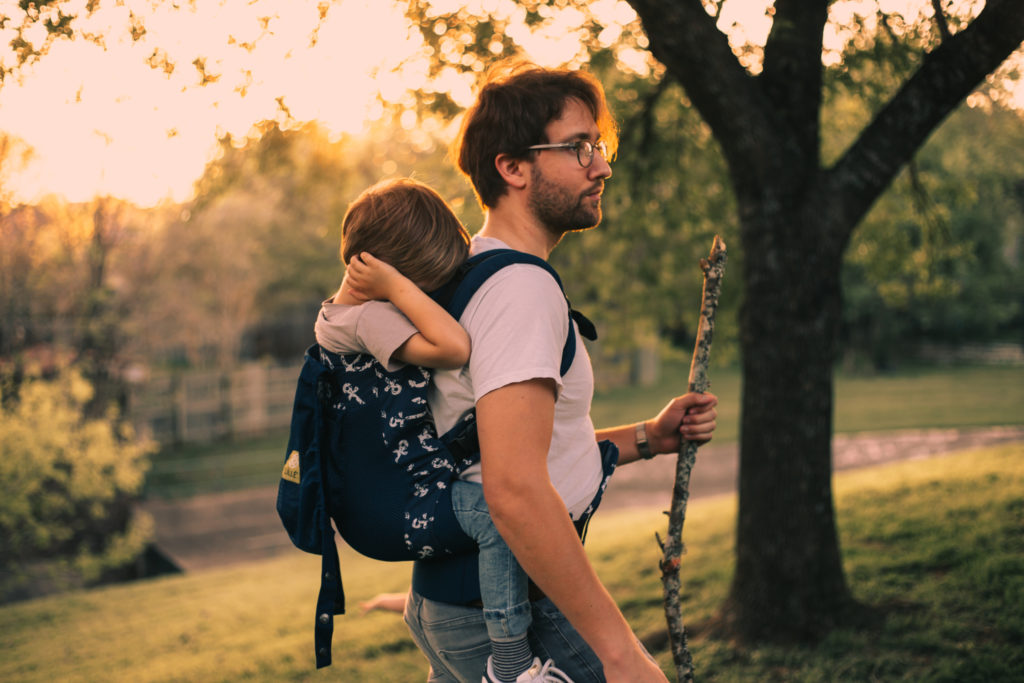 Which carrier do I use?
Charlie is 39″ and 33lbs and we use a LÍLLÉbaby Carryon carrier and LOVE it! It fits babies from size 2T and above. More precisely, it fits kiddos from 20lbs to 60lbs. Charlie can ride on my back or I can do a front-carry. My husband and I can both wear Charlie and it's pretty amazing. LilleBaby carriers are also beautiful!
We have this Anchor Carryon (Toddler Size) and their mint carrier called "I Love You To Pieces". You can find both of these as well as their full collection here: LÍLLÉbaby"
GIVEAWAY
Head over to our Instagram page for a chance to win a LilleBaby Carryon carrier!