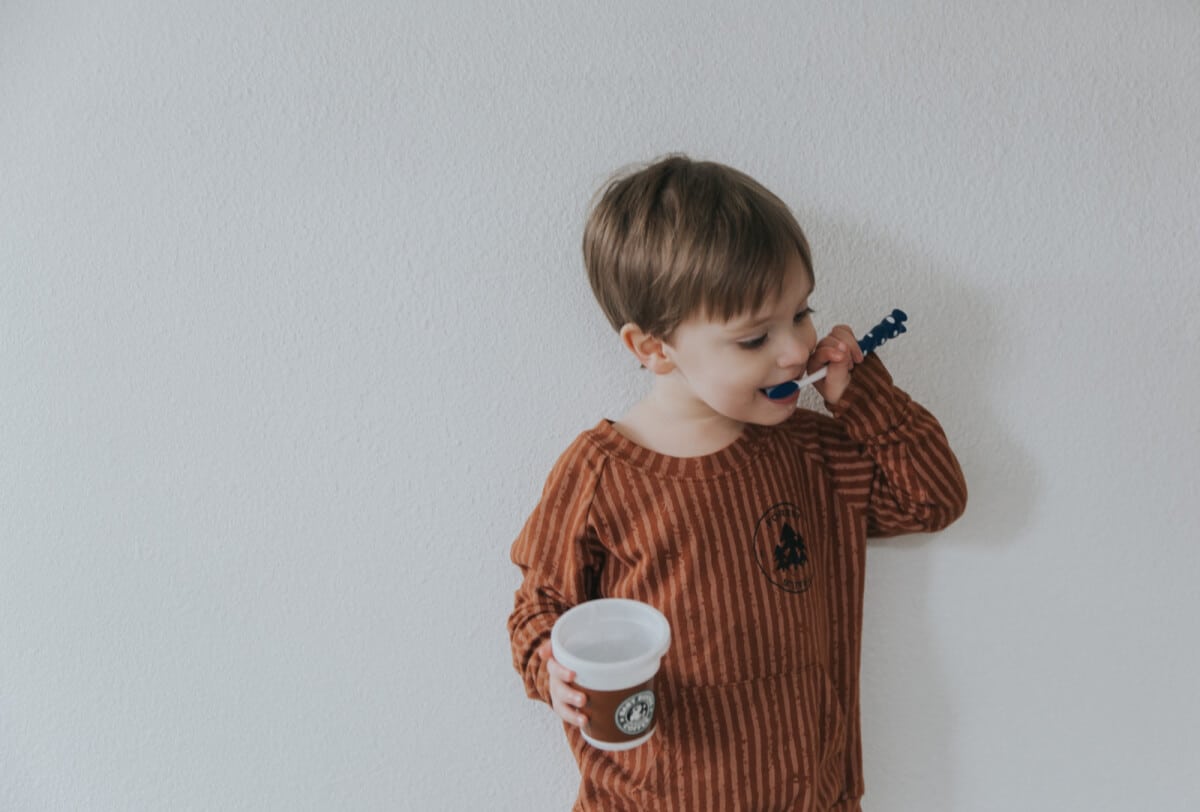 This is a sponsored post written by me on behalf of American Dental Association.
Did you know that February is National Children's Dental Health Month? Dental health is super important in our family. As a mom, I know it can be hard to get your children to brush their teeth. Jude has sensory issues and Charlie is autistic but oral hygiene can be hard for any child. Over the years, I've found a few things that helped.
Tips for good teeth
Since it's not always easy to get your kids to do what you want them to do, you can actually help preserve their little teeth outside of brushing.
The first thing that comes to mind is to limit their sugar intake. Juice, for instance, is full of sugar and can harm your child's teeth. We always do 3 parts water to 1 part juice when we give it to the kids, but only if they refuse to drink plain water first. The ADA recommends drinking juice, even watered down juice, during mealtimes only. Sipping on juice throughout the day can actually increase your child's risk for cavities.
Learn the limits and many other great tips here.
Something else I've learned recently is that cavities are contagious. Yep, cavity-causing bacteria can get passed from person to person… So don't clean off your baby's pacifier or spoon with your mouth. And avoid putting your child to bed with a bottle as it increases the chances of tooth decay.
Overall, it's important to have healthy teeth habits throughout the day, not just when it comes to brushing your teeth in the morning and at night. Baby teeth are just as important to care for as adult teeth so take care of them! Your baby is born with 20 teeth below the gums, and they usually start coming through between 6 months and a year. Decay can happen as soon as teeth first appear. As soon as the first little tooth comes out, it's time to pick up a tube of fluoride toothpaste. Find one with the ADA Seal of Acceptance like this: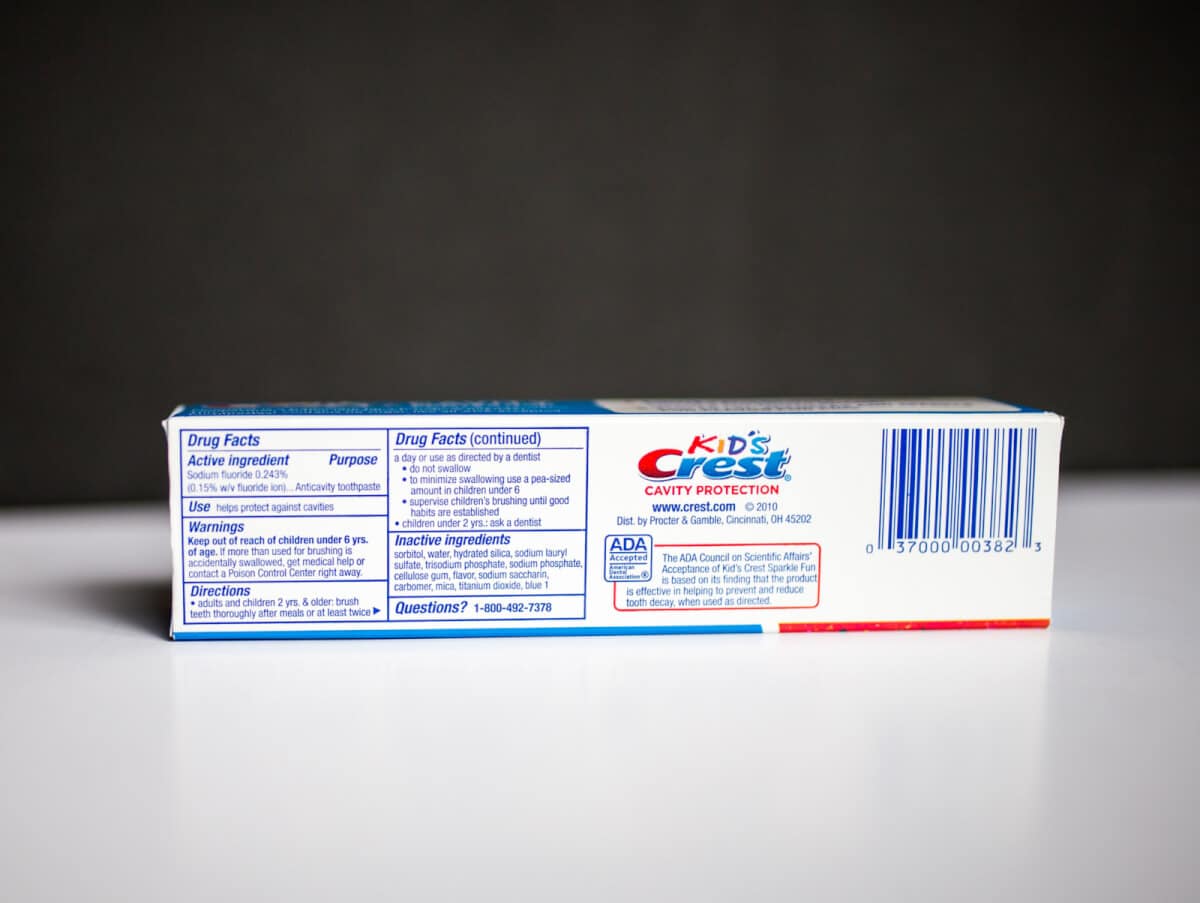 Visual schedule to help your child with teeth brushing
T
In addition to this awesome visual schedule that Willy drew, we always follow the same brushing routine. Most children love routine – they know what to expect and when you repeat the same process twice a day, it sticks. I know that Charlie and Jude love knowing what's coming. We put our visual schedule on the wall next to the sink and we remind them of the next step as we brush their teeth together. Charlie, who is now almost 5, can actually do most of it with minimal prompting from us now.
It's definitely a relief for me to know that their teeth are healthy. We take them to the dentist a few times a year and so far everything has been great with their oral health. If you want to give a visual teeth brushing chart a try, here's the one Willy created. You can download it for free right here. Enjoy!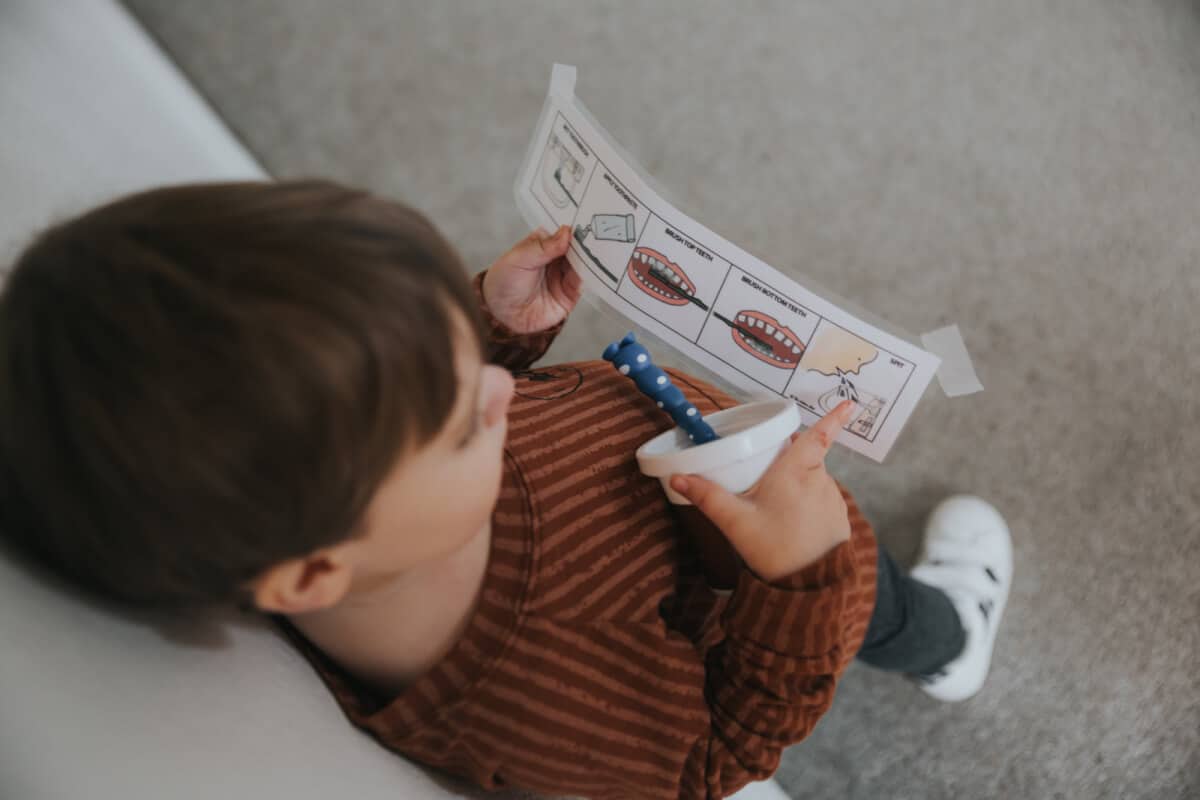 This is a sponsored post written by me on behalf of American Dental Association.