This post is sponsored by Autotrader; however, all thoughts and opinions are my own.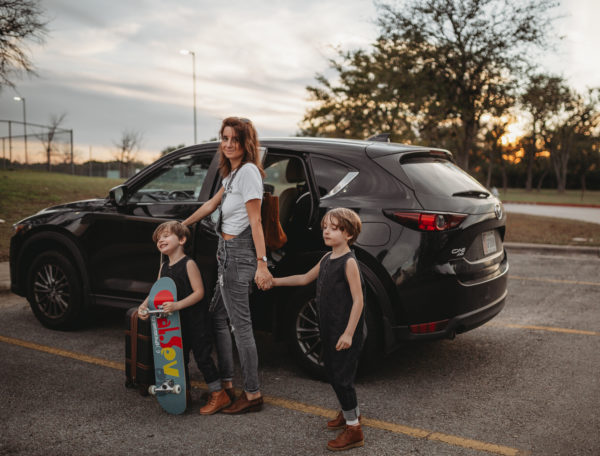 If you're looking for some Austin road trips, you're at the right place!
Our first-ever road trip got us addicted
Have I ever told you how we accidentally became obsessed with Texas road trips? Well, the story starts in a suburb outside of Boston, right after Charlie was born. We enjoyed it there for a while, but ultimately, Willy and I missed Austin too much and decided to move back down to Texas. We encountered a few obstacles, though, the first one being we needed a car and didn't have one. In Boston, we got around using public transportation, but in Austin, that wasn't gonna work.
Thankfully, the internet's filled with advice on buying a car so it didn't take long to find one that'd fit our needs. What helped the most was Autotrader because all the help we needed with buying a car was in the same place — from expert advice to classic Kelley Blue Book info. They even allow you now to start the actual transaction online to cut out time spent at the dealership.
Moving across the country is expensive so we loaded our new-used minivan to its absolute limit with suitcases, sentimental objects, and all the stuff we just couldn't live without. We buckled up our ten-month-old Charlie and headed south to Austin, 32 hours away.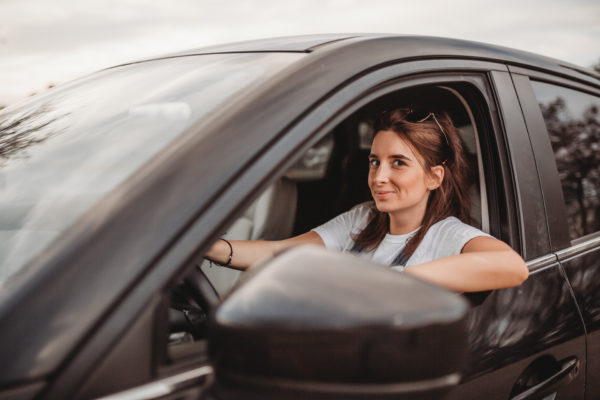 I'm not gonna lie, we were a bit apprehensive embarking on such a long drive with Charlie, but it turned out to be such fun. At one point, driving through Arkansas of all places, snow began to fall and didn't stop. Breaking all expectations, we were stranded in an Arkansas snowstorm, at a motel we basically slid into. The ice on the roads was too bad to continue. We holed up there for three days, creeping our minivan to the mall next door and the grocery store across the highway every day to keep a little busy.
From this road trip, I only remember the happy moments: our fun nights at the motel, the dinner stops we made on the road, Charlie's giggles at whatever it was he was giggling at, and the knowledge that even in the moment I knew those moments were becoming lasting memories.
Road trips don't scare us anymore. Now, we seek them out. If you're a mom or dad, you're probably thinking "that sounds crazy — I'm not locking myself in the car with the kids for half a week," but I assure you that there are many ways to make road trips fun. If you're in Austin, try one of my favorite short road trip destinations.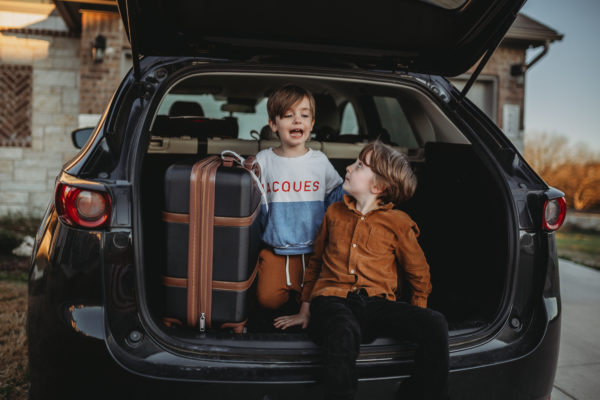 Austin road trips: Have fun with destinations close to Austin, Texas
Port Aransas
About three hours from Austin, Port Aransas is a gem of a beach town for back-to-basics fun. It's our go-to destination when we want to spend a day at the beach. The sunsets and sunrises are beautiful, the restaurants are good too, and the people are welcoming. It's a fun little beach town for a family getaway.
San Antonio
San Antonio is fun with friends, but also as a family. From visiting The Alamo to strolling along the River Walk to their awesome Children's Museum too, there's something for most people in San Antonio. And it's only an hour away from Austin. Well, depending on when you leave. Locals know how dreadful I-35 has become.
Fredericksburg
Another little gem about an hour away west from Austin, Fredericksburg is the perfect town if you're looking for a change of scenery. It's known for its wineries, so bring your girlfriends! I love taking the boys there to the flower farm, and to eat some of their juicy peaches too.
South Padre Island
A classic destination. This long, narrow island located about 5 hours away from Austin has beautiful sand and even better views. We took Charlie there for his third birthday. It was his first time at the beach and he had the best time. If you're not down to party hard, avoid SPI during spring break.
New Orleans
This is the next road trip on our list, and I am so excited to finally explore this city I've heard so much about. It's about eight hours' drive from Austin, so definitely a more-advanced mini-trip, but I cannot wait to go.
"Are we there yet?"
Road trips with kids don't have to be scary. It's all about being prepared and anticipating what obstacles you'll encounter. Pack up on snacks, head to the dollar store to grab new, exciting toys, and there's no shame in bringing a tablet for any tense moments you encounter with the kids, or anyone else in the car too.
Check out this post from Autotrader for more awesome tips to make your road trip easier and fun.
What's your favorite Austin road trip?