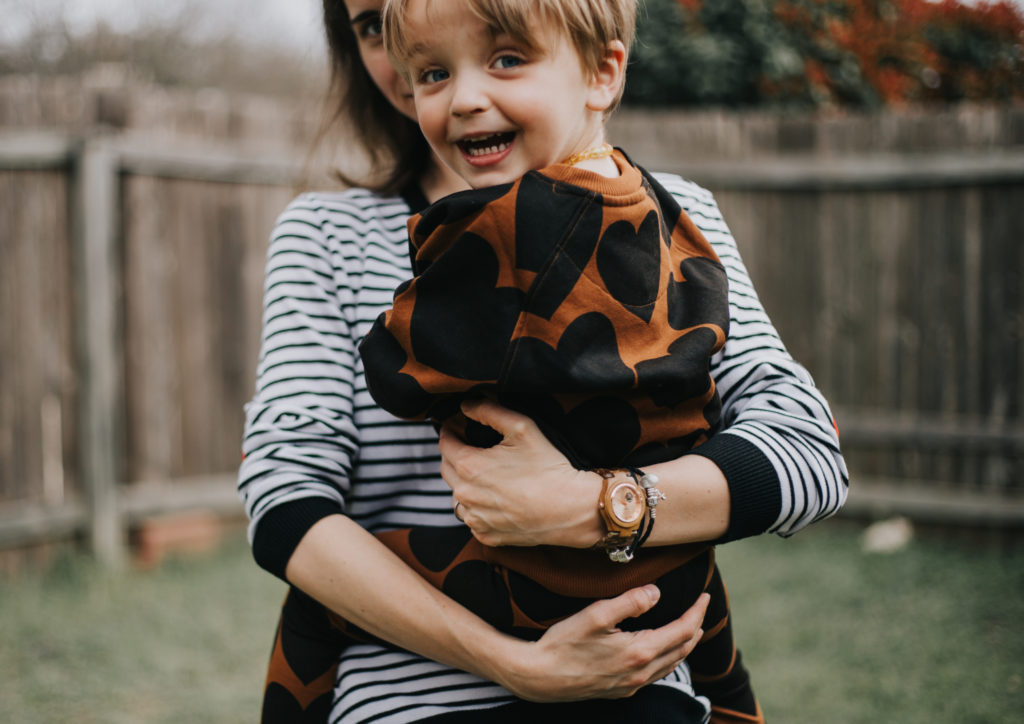 I recently stumbled upon the Jord Wood Watches Instagram page. I had never heard of them before but I've seriously fallen in love with their beautiful wooden watches. I needed to have one!
The unboxing:
When I first received my package from Jord Wood Watches, I was shocked even before seeing the watch. The packaging was luxurious and high-end, presenting the watch like a stunning gift for a special occasion in a beautifully handcrafted, humidity-controlled wooden box.
The watch itself even has a clear back, allowing you to see the mechanisms at work when you're not wearing it. It doesn't even need a battery. The watch powers itself by an internal pendulum that swings solely from the power of the movement of your wrist throughout the day. Incredible. High-tech and natural beauty in one package!
Additionally, you'll find a few useful tools in the box, like extra links for the band, an instruction manual, and specialty oil to maintain the wood. The box even has a drawer at the bottom that makes it easy to store everything. It's very convenient for absent-minded people like me: everything's in the same place!
Plus, in addition to many sizes and styles, there are options for how you want the wood itself to look because they use natural woods like Bamboo, Koa, Zebrawood and Maple.
I chose this watch: Koa and Rose Gold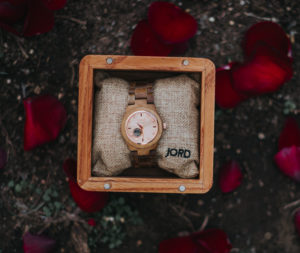 I love the color and the design of it. It's also one of their smaller watches, and since I have a small wrist I figured it'd be best for me. They have bigger watches though, so take a look at the website to see the complete collection: JORD WATCHES
Here are 5 great reasons to buy a Jord Wood Watch:
1 – They're stunning and unique. You won't find a watch like this anywhere else.
2 – These watches are handcrafted in the USA, and I like to support US companies.
3 – Jordwood watches are made of natural, renewable material. It's a great watch if you want to "go green", or just look awesome. Added bonus if you usually get a skin rash when wearing other kinds of watches!
4 – They're affordable compared to their competition. Prices range from $120 to $300. Free shipping within the USA and only $20 internationally.
5 – The packaging is amazing. It makes it a perfect gift.
These watches are really interesting and unique, and fit any occasion whether it's for you, the love of your life, a parent, or your best friend.
Here's your chance to win a $100 gift card! Yep, that's right… $100. Simply follow this link and fill out a short giveaway form. Good luck!
Plus, everyone who enters will automatically win a $25 gift card. Giveaway ends March 11th at 11:59PST.