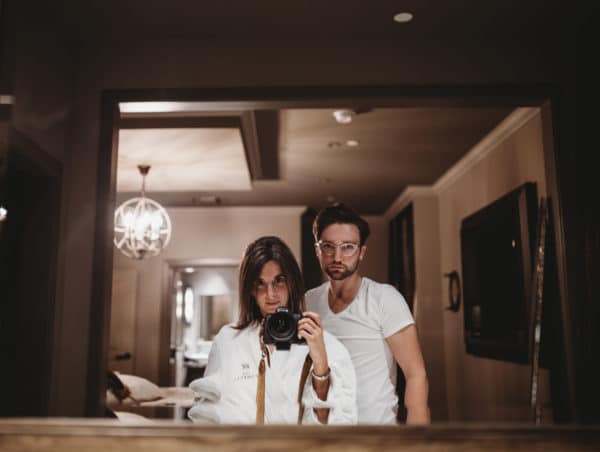 Thank you the Cromwell for sponsoring this awesome trip
Las Vegas: Our first kid-free getaway
We spent the weekend in Las Vegas and it was amazing. Willy and I had actually never been on a kid-free trip. Charlie is 6 years old, so that tells you how needed this was for us. Last time I went to Las Vegas was 8 years ago, back when I used to play poker. Vegas has always been one of those cities that puts stars in my eyes. When I was a kid, my dad had a casino game on his computer, I learned to play BlackJack and Poker when I was 5, and have been fascinated with casinos since then. For this trip, we stayed at The Cromwell Vegas, and it was above all our expectations.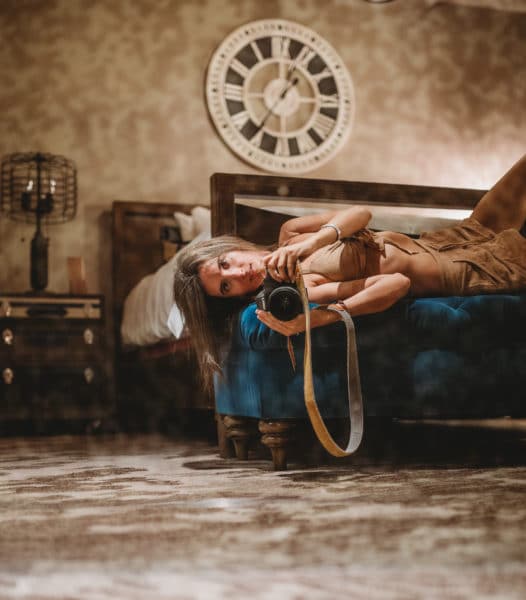 The Cromwell in Las Vegas
Our suite at The Cromwell was absolutely beautiful. I had always dreamed of staying at a hotel that had a bathtub with a view of the city, so you can imagine my excitement when I opened the door to our room. I couldn't resist and had to fill up the tub with bubble bath and enjoy a glass of French champagne. The entire room had such a nice feel. I fell in love with the big mirrors and had to take some selfies.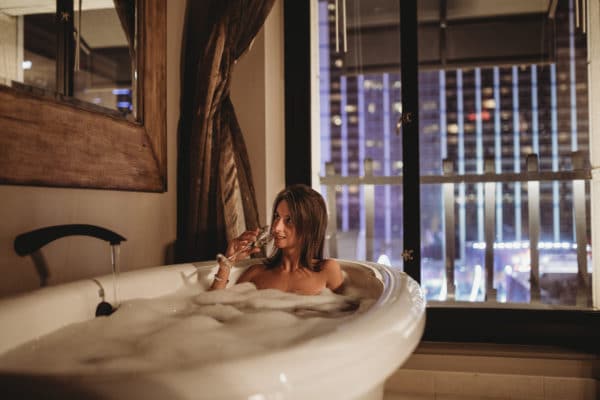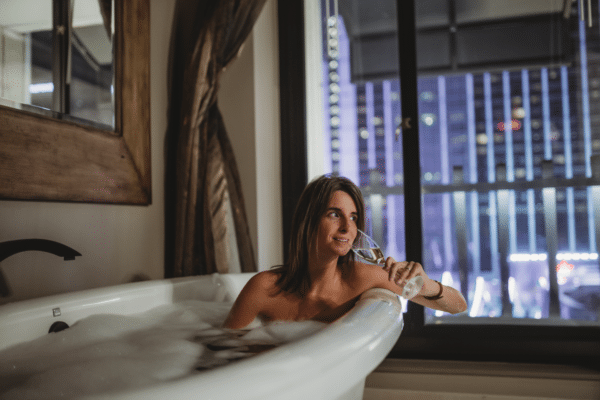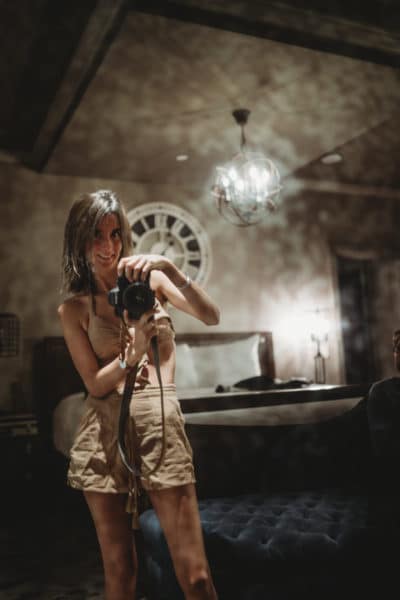 Hell's Kitchen
As awesome as our hotel room was, we obviously went out to explore the city. The Cromwell is in the heart of the strip so we were able to walk everywhere. Of course, I couldn't resist playing slot machines at Caesars Palace. I actually won a small jackpot on one of those nickel machines. Okay, it was only $10 because the bet was so small, but so fun!
For lunch, we went to Hell's Kitchen. Willy and I were both really excited about it because we used to watch this Gordon Ramsay show together. We had the scallops and that famous beef Wellington. We were not disappointed! The food was amazing and the atmosphere inside the restaurant was cool too. It feels like you're in the middle of the TV show. The cooks are even divided into the red team and the blue team!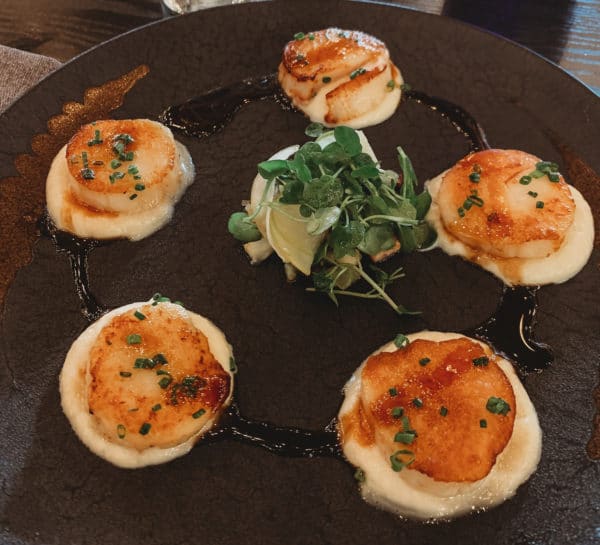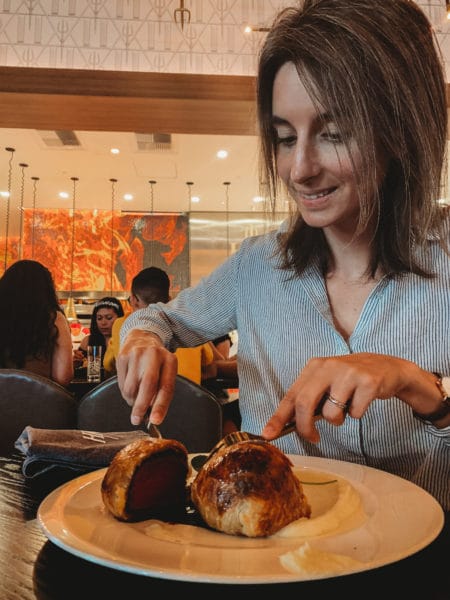 Giada Vegas
After lunch, I met a local friend for drinks and a walk on the strip, and then I headed back to the hotel to have dinner at Giada with Willy. Not only was the food amazing but the personnel were so friendly.  That always makes a big difference for me when I'm choosing a place. On top of that, the Cromwell and Giada are celebrating Autism Awareness Month. The waiters were wearing blue puzzle piece pins. I asked the waiter if I could take a photo of him to show my followers, because I thought it was super cool, and he agreed. Oh, and they also have a "Light Blue" cocktail for awareness too!
Okay, back to the food. Italian food is my absolute favorite. (Don't tell my French friends, shhh…). I love pasta, pizza, pesto, and prosciutto. I mean, everything! To start with, they gave us some amazing bread with a selection of salt, sauce, and pesto to dip in, and it was so delicious that I absolutely ruined my appetite with it for the rest of the meal. The rest of the meal were these amazing little breaded and deep-fried risotto bites, the most incredible charcuterie plate, and a beautiful pasta dish.
Vegas, baby!
Our Vegas trip was awesome. If you're heading there and are not sure where to stay, check out The Cromwell. Such a nice environment, great location, amazing restaurant, friendly staff, and beautiful rooms!
I'll leave you with some more pictures of our fun Vegas weekend!