Autism Activities
I'm always on the lookout for good ways to keep Charlie entertained. If these autism activities are stimulating, even better, and if they help him learn skills, that's the best. Charlie's interests change fairly often but we have a few constants that keep him happy and entertained, often activities that involve stimming, sensory input, or screen time.
The following autism activities are all things you can do at home.

1 | Sensory bins
You probably already know about sensory bins. I know it's messy but hear me out, there are ways to control the chaos. For instance, if the weather allows, bring a bin of water beads outside (they're non-toxic and biodegradable), or fill a bin with shaving cream and have your kiddo bring it in the bath.
If you're courageous, you can fill a bin with rice, sand or beans.
Charlie can spend hours happily playing with his autism sensory bins and that makes the mess worth it.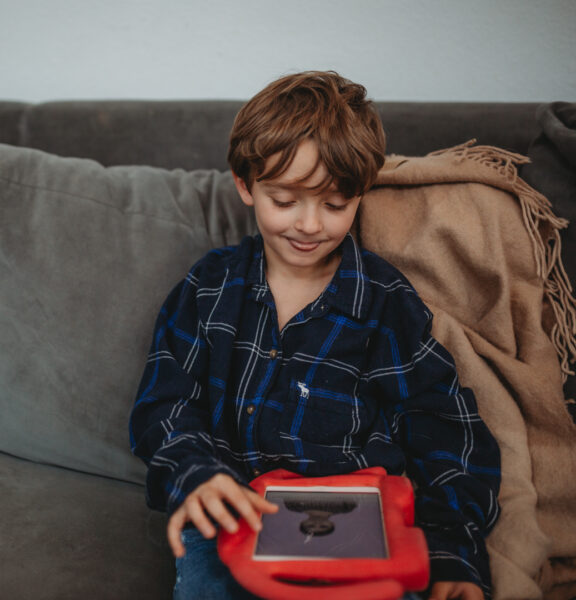 2 | Otismo App
This one is great because well, it's not messy but it's also fun, and at the same time educational.
Otsimo has several autism apps, which are all well-designed, and tailored to your kiddo's specific needs, and you can track their development and progress.
Charlie is still mostly non-verbal (he has about 20 real words and a few more word approximations that no one but us understands) so we've been focusing on the Speech Therapy app in hope of increasing his vocabulary and pronunciation.
You can find them on the App Store right here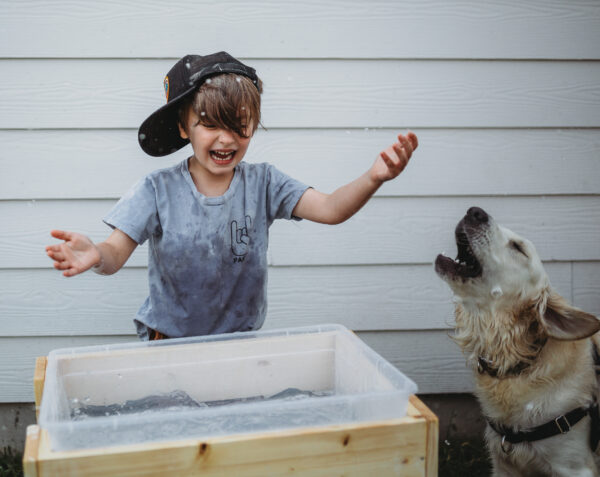 3 | Water Table
If you're lucky enough to live in a place that's warm most of the year, that'll be a hit.
We were tired of buying a new plastic water table every year because the quality wasn't good enough, so this year we decided to make our home with a few pieces of wood. It costs less than $30, it's sturdy, and it's so much fun. Check out the DIY wooden water table tutorial here.
Throw a few cups and toys in the bin and watch your kiddo have a blast. You can also take the cup away from them to create opportunities to practice communication and/or taking turns.
Want more autism activities ideas?
If you're still looking for ideas, take a look at this list I created on Amazon. It has a bunch of toys that won't break the bank that you can get delivered to your front door in less than a few days with Amazon Prime.
Feel free to drop your favorite activities for children with autism in the comments below!