I have autism and working outside of the house, is basically impossible for me. That being said, I don't use my autism as an excuse. For years, I've been doing everything I can to provide for my family, with the skills that I do have.
I now have a full-time job, that I love but I'm always looking for ways to save money or earn extra money from home. Being a mom, and being home all day, you're probably thinking that there isn't much you can do, but that's not true. Let me walk you through all the ways I earn extra money from home as a mom. Some are passive, others require the tiniest effort (like scanning a receipt) and others are a bit more involved but all are well worth it.
Earn extra money by scanning receipts
This is my favorite passive app. It couldn't be any more passive. All you have to do to earn points ($$) is to scan receipts. The app can scan your emails automatically for you, so you'll earn points for each receipt they find. For me, it's a lot of Amazon, DoorDash and InstaCart receipts. If you shop in-person, simply take a photo of your receipt, and that's it. You can redeem points for gift cards (Amazon, Adidas, Target…)
The app has tone of deals, and also rewards program. I'm part of their Huggies rewards program, it's worth it!
Download it here and thank me later. Sign up with my referral code (BQV4A2) and get 2,000 points for your first receipt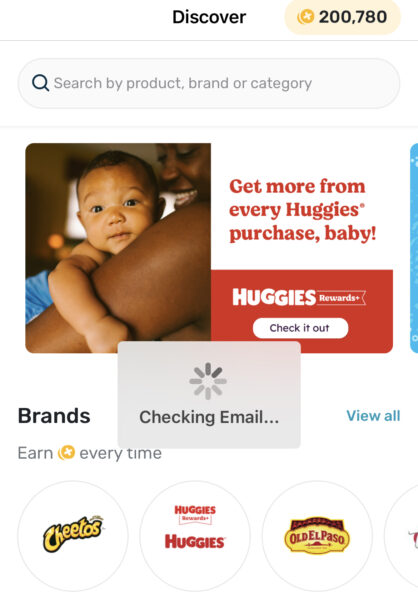 Earn Extra Money Passively by installing an extension on your web browser
This one is completely passive too. Install an extension on your web browser and you'll earn cashback in thousands of places you shop at online. My last check from them was $180, just in cashback. That's right!
They also automatically scan the web for coupons when you check out. I've saved a lot this way.
Sign up here
Honey is similar to Rakuten. You'll earn cashback on many online purchases, and it will automatically check for discount codes when you check out. They also offer tons of great deals.
Sign up here.
Sell your stuff online
What you'll need:
a printer: anything will do, I personally have a black and white laser printer. I end up saving money on ink.
polymailers: I buy mine on Amazon because they're cheap. If you want to splurge, there are some really cute ones, like these.
Optional: I recommend these lip-and-seal bags to protect clothes. Some people use ziplock bags.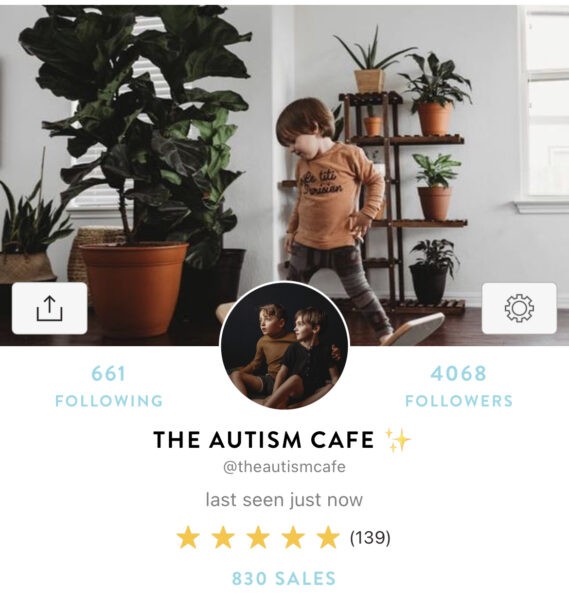 Sell your kids' clothes online. I've been on the app for 7 years and made lots of money that way. Sure, it takes time to take photos of the clothes and post them on the app but it's so worth it. Once someone buys your clothes, the process is easy, you can buy and download a shipping label straight from the app.
I've made over 800 sales! Kidizen is my FAVORITE kids' resale clothing app! Use my referral link to get $5 off your first purchase: https://get.kidizen.com/ida4j
Sell everything you want on Mercari. I have good luck with women clothes, toys, collector cards, and more.
It's similar to apps like Kidizen, and eBay. You take pictures of your items for sale, and then list them on the app.
Mercari also has a local mode, if you don't want to ship. I recommend shipping though, you'll make more sales and it's super easy these days. Mercari has great prices on shipping labels through UPS, Fedex and USPS. I've earned more almost $12,000 to date.
Sign up for Mercari and get up to $30. Here's my invitation link : https://merc.li/BNVW9Xb

It's an app to sell clothes and accessories. Lots of women's and kids' clothes.
Sign up now with my code BALOUMBA to save $10 on your first order. Hurry—this code is only valid for a limited time!
7- Facebook Marketplace
I list all bigger and heavy items on the marketplace, it's nice to be able to get rid of stuff while making extra money.
Note: You need to report to the IRS if you make more than a certain amount per year
How about you? How do you earn extra money from home?
Tell me in the comments!