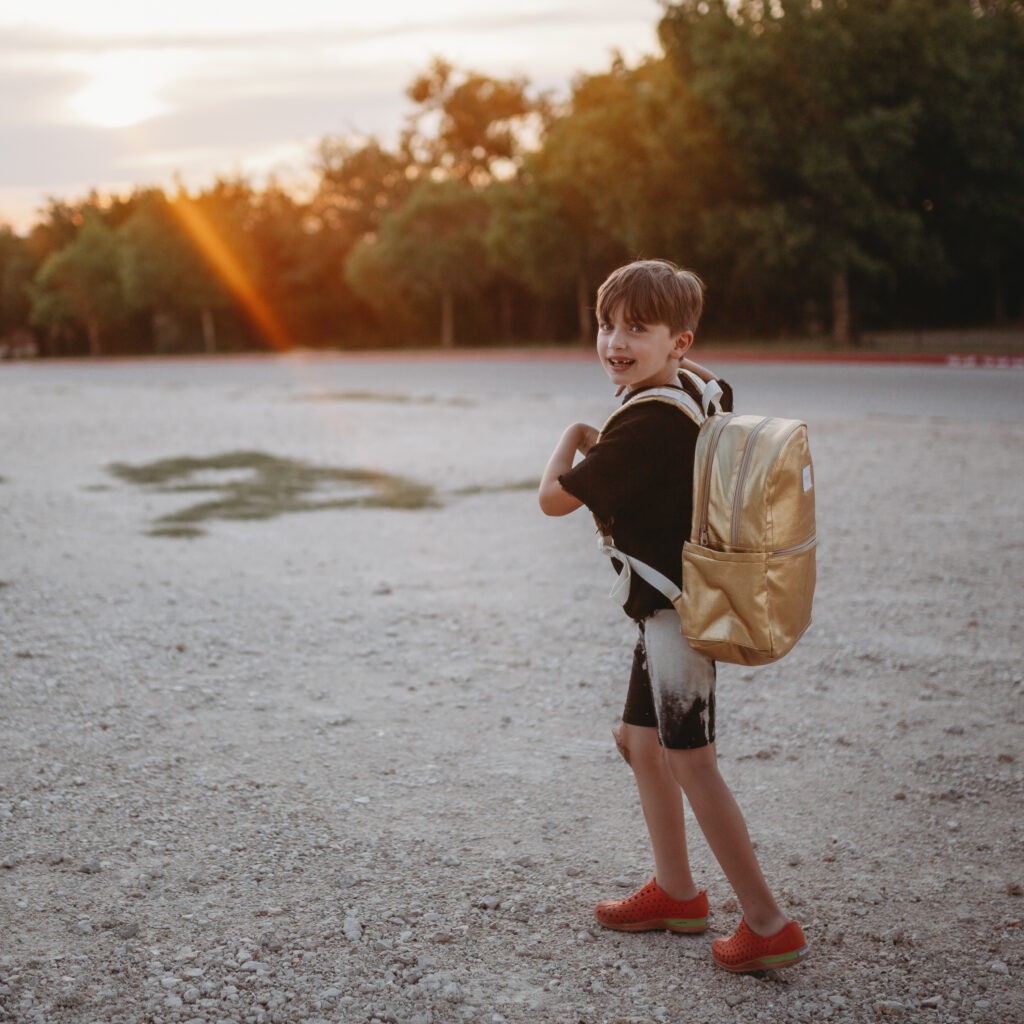 Back-to-school transition
Jude is entering 2nd Grade this year. He's mostly excited about it, happy to see his friends after a fun summer break, but there's also some apprehension.
First grade was a learning experience for our family. There were some good things and some challenges. The positive? Jude made friends, enjoyed going to school, and learned to read and write. His love for math and science also got him accepted into the gifted program. It basically consists of extra activities (chess, robotics), and a personalized math program to make sure kiddos keep learning. 
The negative? Unfortunately, his admission to the gifted program came late during the year so there were many instances of Jude being bored at school. Jude also experienced some bullying, which was difficult to witness as a parent. The school counselor and principal were great in helping Jude work through his feelings and resolve the situation. They also recommended that Jude sees a mental health expert outside of school, which we've been doing.
Little Otter: Virtual Therapy Appointments
Returning to school is a time of mixed emotions, with celebrations and challenges for children and parents alike. It can be overwhelming, adjusting to a new routine each fall, with new teachers, new schedules, and maybe some new friends, too. That's a lot of change all at once! If you're looking for a little extra support for your family during this transition, something that fits into your world, I can't recommend Little Otter enough. Their app provides access to mental health professionals and virtual therapy, available in CA, CO, FL, IL, NC, NY, PA, TX, and VA, and recently launched in Washington DC and Utah.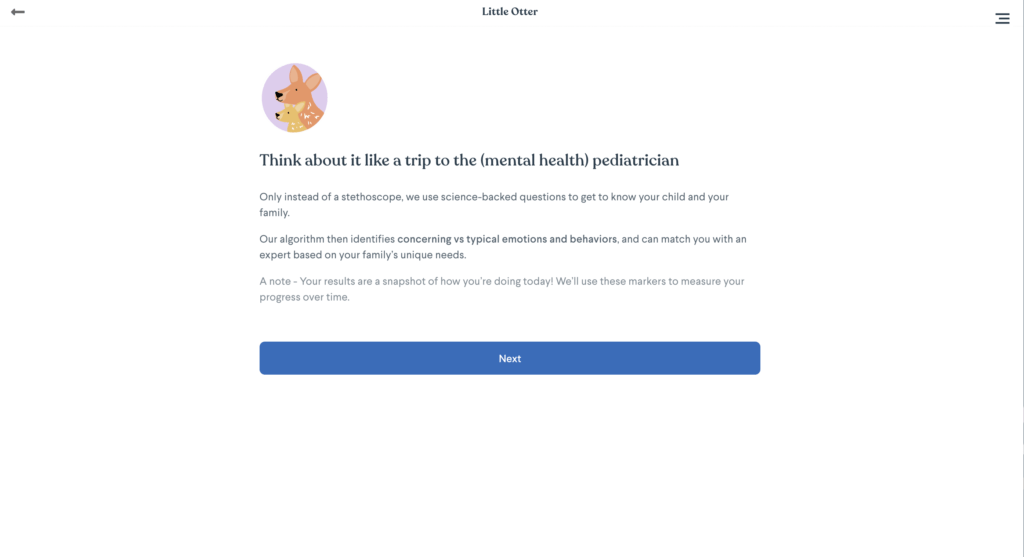 Little Otter: Child & Family Mental Health Report
What I love about Little Otter is that they support the entire family. They understand that when a child is having big feelings, and having a tough time, it's hard on the entire family.
On top of virtual therapy appointments, Little Otter offers free resources as a tool to bring mental health care to families, like their Child & Family Mental Health Report.
You can download the app and complete their Child & Family Mental Health Report for free. They use the results of those questionnaires to match you with the best therapist for your family and give you personalized advice.
You know how much I value evidence-based therapy and that's why I love that Little Otter takes a scientific approach with evidence-based results & feedback. They can help you get a strong grasp of your mental health and how it impacts your family.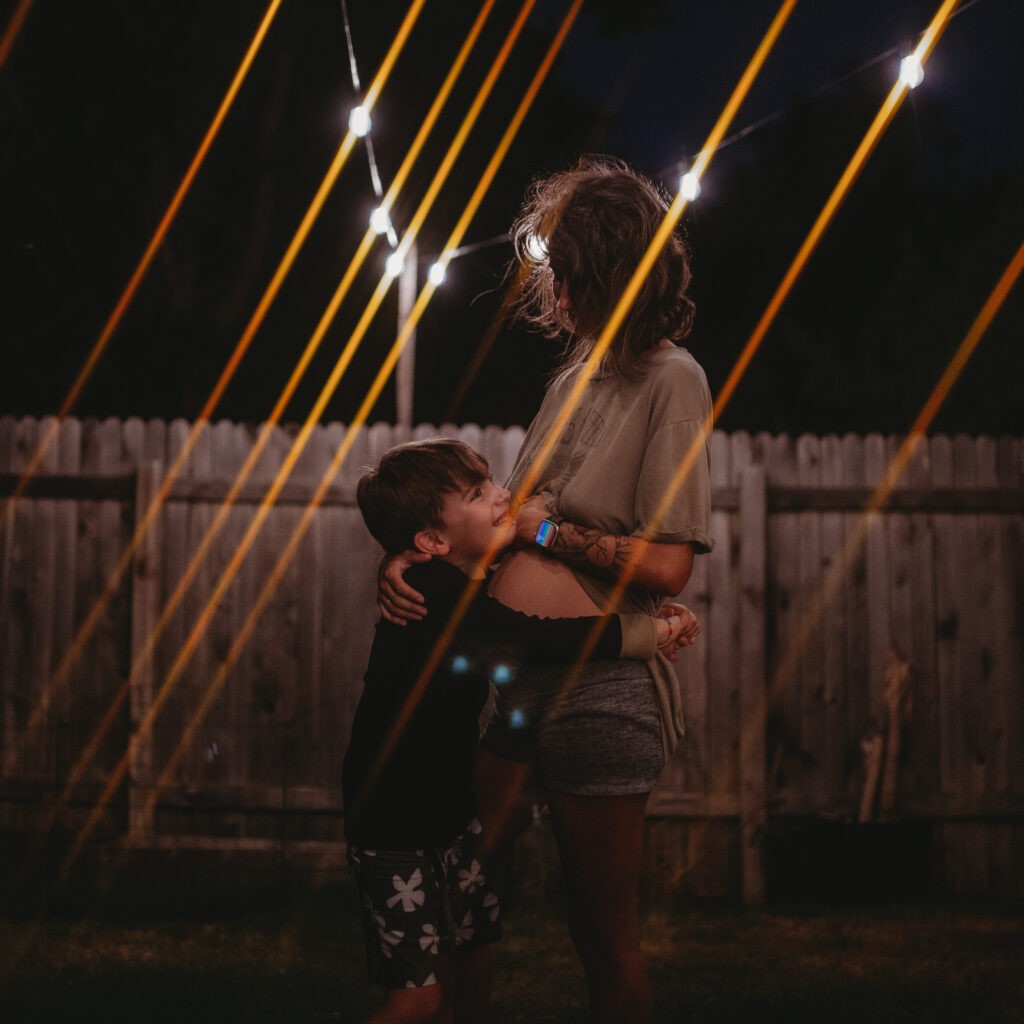 How to sign-up for Little Otter?
The app is super easy to use, it's all intuitive and fast from signing up to accessing therapy appointments
You can check it out right here: https://bit.ly/LittleOtterHealth
I obviously don't know what the future holds for Jude this year but we have a strong support system and I'm confident we'll be able to work through any issues as a family.