This post is sponsored by My Food and Family, all opinions expressed are my own.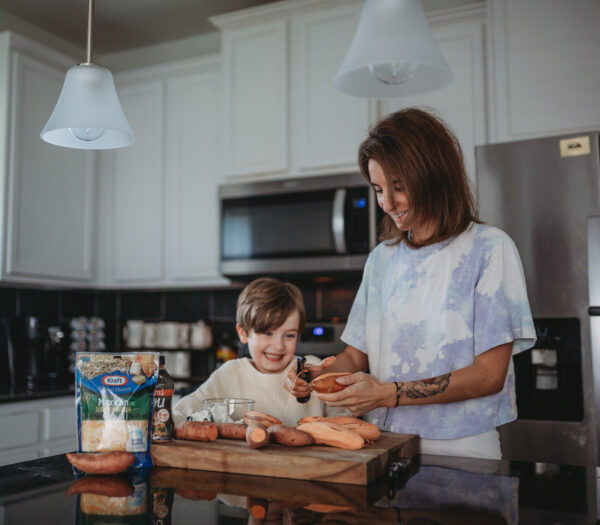 Meal planning for busy families
A couple of months ago, I was telling you how we'd just started meal-planning. I figure it's about time that I give you an update! Something I struggle with? Sticking to good resolutions and schedules, long-term. Most of us do, right? Over the years, I've found that the easiest way for me to keep up with my plans is to make them attainable. That way, I don't feel like I'm climbing Mt. Everest, merely forgoing an escalator to walk up the stairs. That's how it feels with meal-planning using My Food and Family — the recipes are easy and good enough that it's naturally just become part of our life.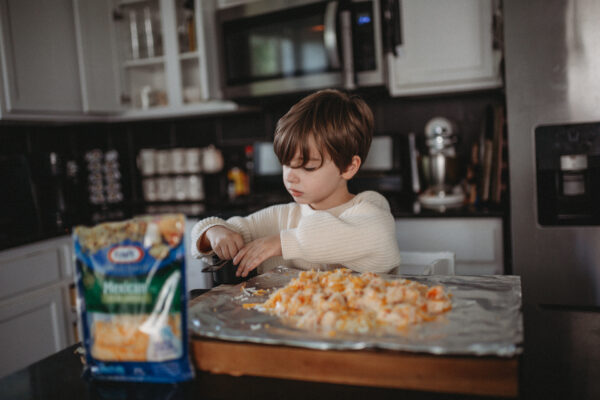 Foil-Packed Chipotle Sweet Potatoes
The recipe I want to share with you guys is from My Food and Family's Spring 2020 magazine, called Foil-Packed Chipotle Sweet Potatoes. Jude helped me make this meal pretty much every step of the way (except for the grilling). It's one of those super-basic, four-ingredient recipes that tastes amazing, way exceeding the sum of its parts. Come to think of it, that's the goal of every recipe, isn't it…
Even my picky eater, Charlie, was happy digging into it, tossing back cube after cube of soft, rich sweet potato. And this dish works particularly well as leftovers, tasting great cold or reheated for lunch the next day, still with good texture and as flavorful as ever.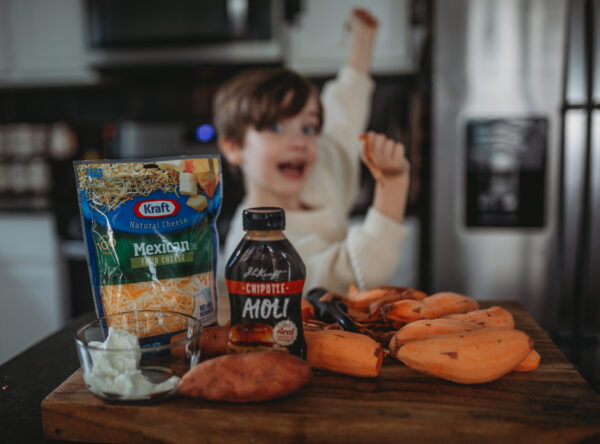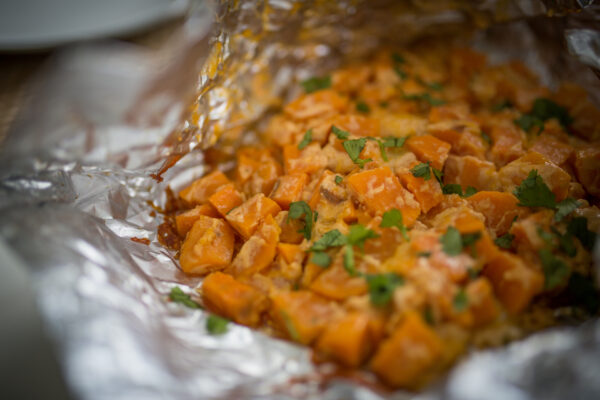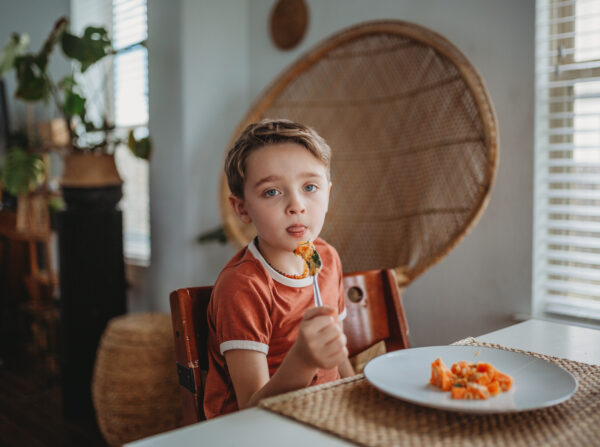 My Food and Family for the win
If you're having a hard time planning meals during the week, check out My Food and Family. There's no need to be an experienced home-cook to be able to come out on top with these recipes. I'm a beginner cook, to put it nicely, and with Jude's help, I manage to pull off some dinners for the family that taste like they're way out of my ability to make.
These My Food and Family recipes use common, trusted products, meaning getting dinner on the table doesn't require expensive stuff that's hard to find.
And as someone who hasn't cooked much, finishing these recipes and having them taste as they do, I get such a feeling of accomplishment — plus, stress-relief from not having to decide what to do for dinner.
Another recipe we really enjoyed this week is the Green Chilaquiles with Eggs. This one was just really good!
Anyway, 'nuff said. I could talk about this all day, but the best way for you to see how amazing they are is to try a recipe yourself. Head to My Food and Family site to check out all the recipes from their Spring 2020 magazine. Everyone enjoys them here and I bet your family will too!
I'm leaving you with a few more pictures. Bon appétit!