Every year, Amazon has a Prime Day where they offer deals on thousands of items. This year, Pampers is celebrating Amazon Prime Day by supporting the March of Dimes.
March of Dimes
The March of Dimes is a nonprofit organization based in the United States whose focus is to improve women's and children's health by preventing infant mortality and prematurity. This is a cause close to my heart as several of my close friends had stillborn little angels in their third trimesters. Another one of my friends gave birth to a little miracle at 24 weeks and he's now almost 4 and doing well.
Jude was born early but completely healthy and I'm very thankful for it. The March of Dimes helps in many different ways, for instance they're working to discover the genetic causes of birth defects, to promote newborn screenings, and to educate professionals and the public about best practices for a healthy pregnancy. They also provide support to mothers who have a baby in the NICU.
Pampers and The March of Dimes
Pampers has decided to make your Amazon Prime Day deals more meaningful by supporting the March of Dimes. If you sign up for a new Pampers subscription on Amazon Prime Day, Pampers will donate $10 to the March of Dimes to support families with babies in the NICU. Together we can reach our goal of welcoming home 10,000 babies.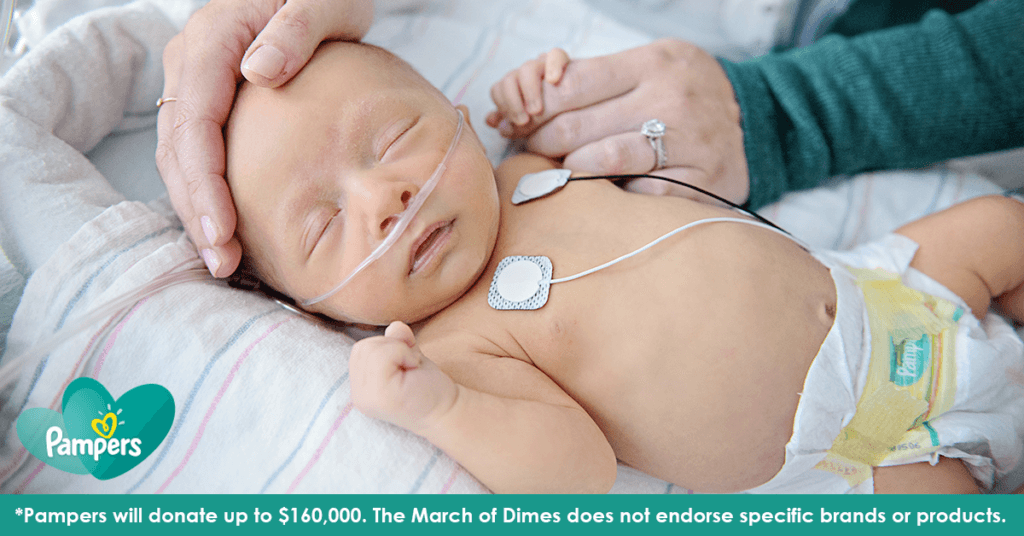 Subscribe and Save on Amazon
We already receive a monthly subscription of Pampers through Amazon Subscribe and Save. We use Pampers because they don't blowout overnight. They're soft, and the boys don't get rashes from them; and I love the convenience of receiving diapers on my doorstep every month. No running to the store and trying to balance two kids and a giant box of diapers. And if you subscribe on Amazon Prime Day you get an additional discount!
By purchasing a Pampers subscription on Amazon, not only can parents make life better for their baby, but also babies across the globe. This Prime Day knowing that Pampers will donate money to the March of Dimes, you can make a difference. Also, in addition to supporting the March of Dimes, Pampers will host a Facebook live event on July 11th, that will feature best deal advice, new parenting tips, heartwarming stories, and the opportunity to learn more about Amazon Subscribe and Save and the March of Dimes.