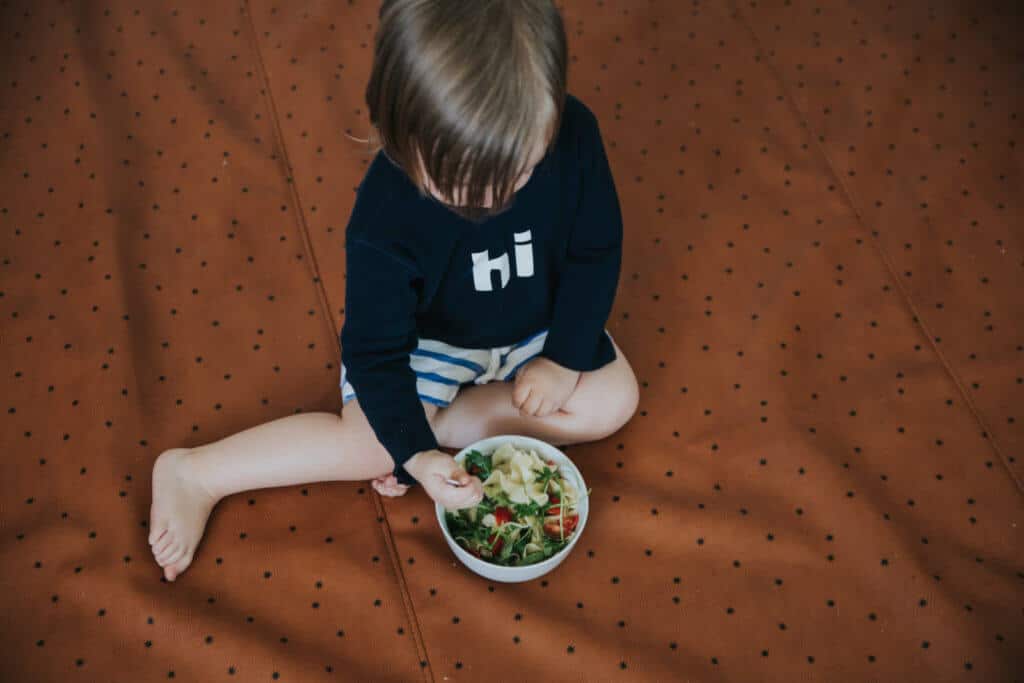 This post was sponsored by No Yolks as part of an Influencer Activation for Influence Central and all opinions expressed in my post are my own.
Growing up in France, we ate noodles almost every day. The thing is, noodles dishes are timeless and there are many ways to express your personality and creativity through them. Personally, I appreciate No Yolks because it's a healthier alternative to regular egg noodles, which I only eat with reticence though I love the taste. With No Yolks, I eat tons of delicious noodles without feeling guilty about it. Today, I'd like to share with you a modern recipe that is visually appealing, healthy, and very tasty. It's a dish with the taste of Italy and the colors of the Italian flag!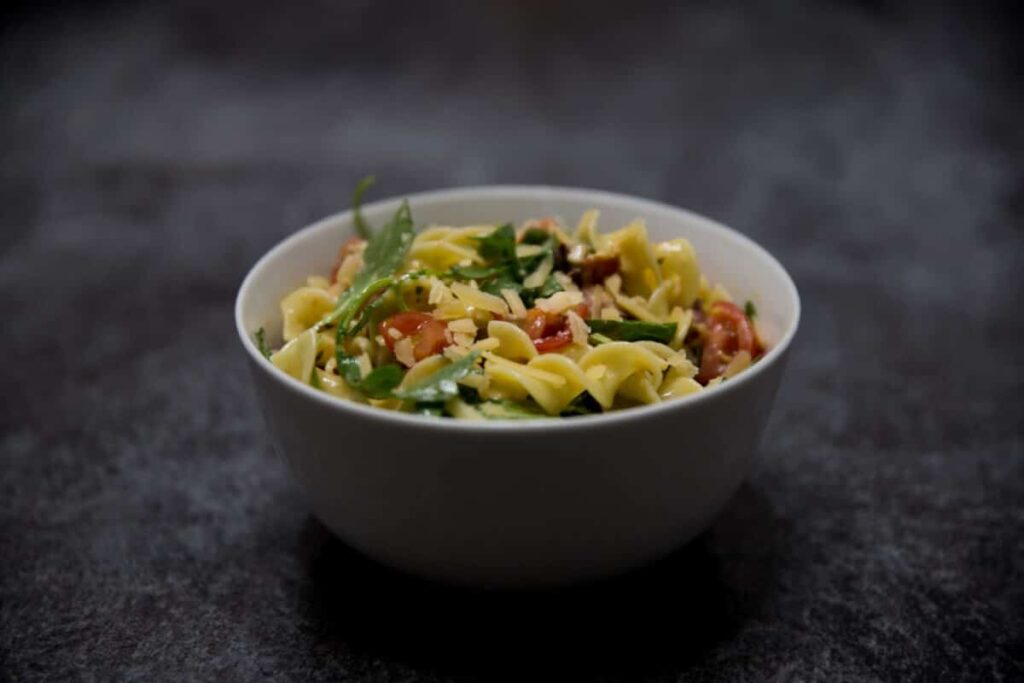 No Yolks broad noodles with arugula, tomatoes, and Parmesan: a delicious way to travel to the mediterranean without leaving home.
No Yolks noodles are incredibly versatile, and aren't just for dishes like stroganoff or casseroles. No Yolks is also great for soups and as you'll see here, traditional noodle dishes.
I also like that No Yolks is a healthy egg noodle alternative – It's made from egg whites, so no cholesterol, and low in fat and sodium. Additionally, No Yolks are always cook up smooth, firm, and fluffy and stay that way in your favorite recipes. This is very important for me when cooking.
Finally, they come in a variety of cuts for all types of recipes including Broad, Extra Broad, Fine, Kluski, Dumplings, and now Stir-Fry. For my recipe, I'm using No Yolks Extra Broad noodles – Bonus points because you can get .50 cents off here —>
[su_box title="Broad noodles with arugula, tomato, and Parmesan recipe "]
Ingredients:
No Yolks

noodles
2 tbsp. extra virgin olive oil
4 garlic cloves, diced
1 cup heavy cream
15 cherry tomatoes, quartered
2 cups baby a

rugula

8 oz. bacon
small handful basil leaves, chopped
2 oz. shaved Parmesan
Salt and pepper
Recipe:
Pre-heat oven to 400F.
Boil large pot of salted water.
On low-med heat, heat the oil and cook the garlic in a pan.
After several minutes, add the quartered tomatoes and chopped basil to the pan.
Place the bacon on a baking sheet into the oven and cook for 12-14 minutes, flipping halfway through.
Add the heavy cream to the pan, keeping heat low and stirring occasionally.
Slice the cooked bacon into small pieces and add to the pan. Stir.
Following directions on the No Yolks package, cook the noodles.
Before draining, save a small cup of the noodle water.
Add the drained cooked noodles to the pan, adding small amounts of the noodle water to expand the sauce if necessary. Stir.
Add arugula and cook on low for 2-3 minutes, stirring often.
Add salt and pepper to taste, and serve immediately with shaved parmesan on top.
[/su_box]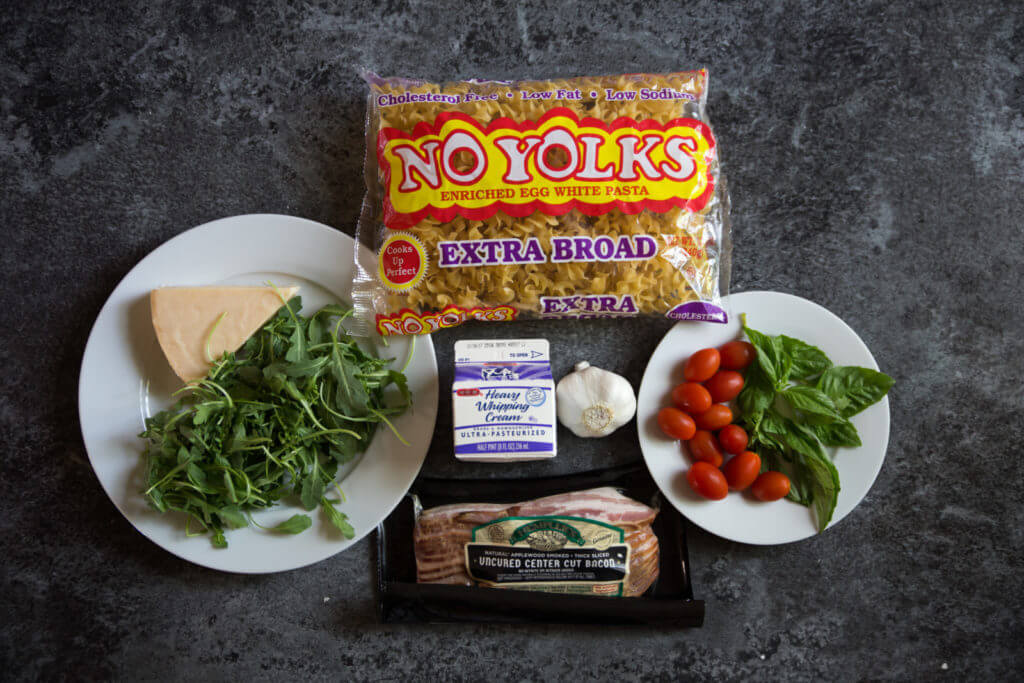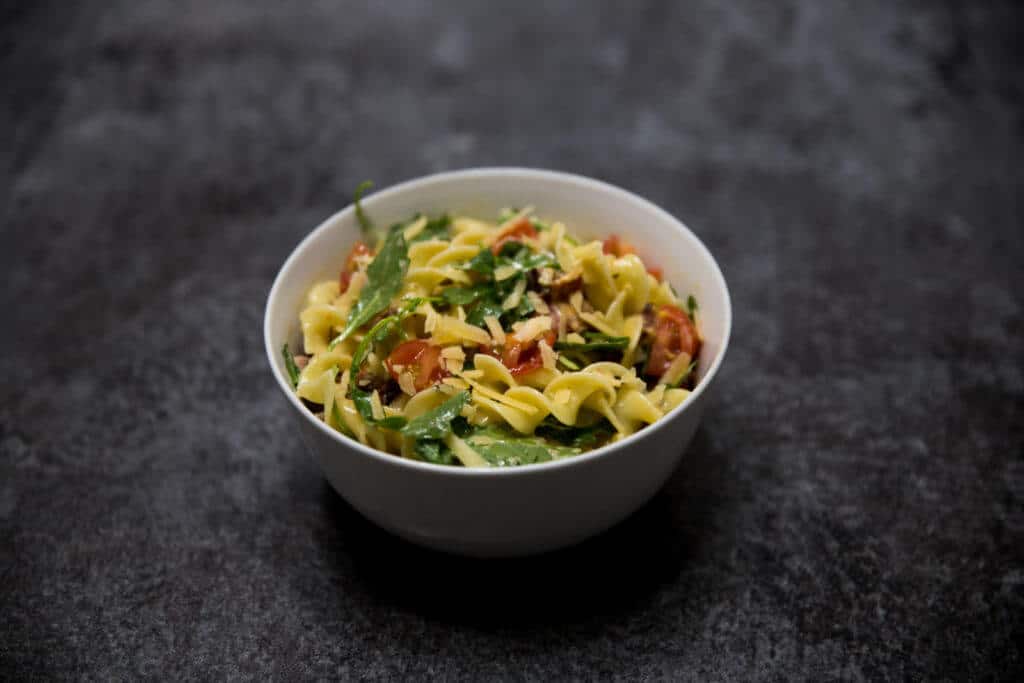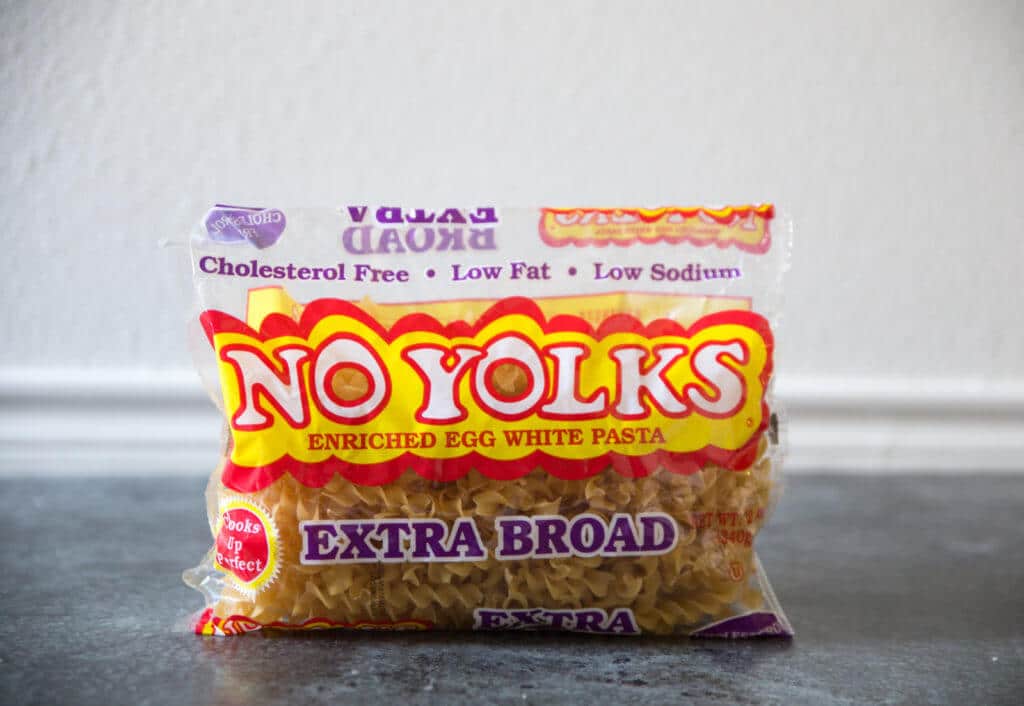 Sweeptakes
Complete at least one of the actions below to be entered into the #NoYolks noodles contest to win 1 of 5 $100 Visa Gift Cards. I-C will randomly select 5 winners from all program entries and will facilitate fulfillment of the winning prizes.
No Yolks® Sweepstakes