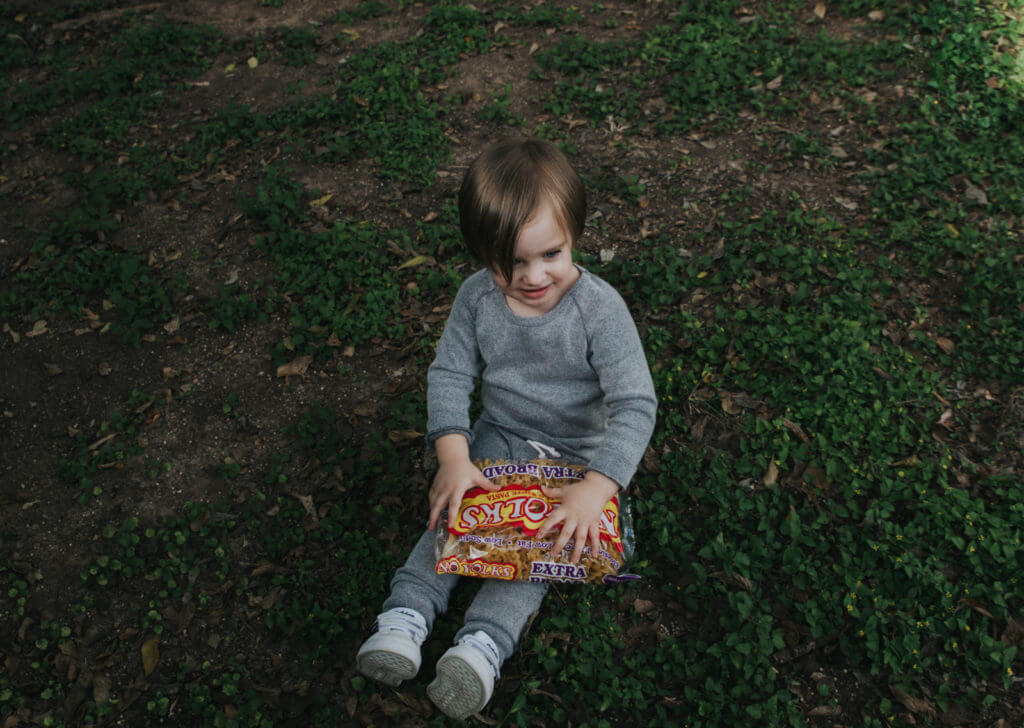 This post was sponsored by No Yolks as part of an Influencer Activation for Influence Central and all opinions expressed in my post are my own.
Nostalgia
Growing up in France, food has always been a big part of my life. I've been living in the United States for six years so I sometimes get nostalgic thinking about those yummy dishes I used to eat during my childhood. It's important for me to keep those memories alive so I do my best to cook meals that remind me of France every now and again. The meal I'm going to share with you today is a modern noodle dish featuring No Yolks. At my house it satisfies adults and children alike. Once you try it, I'm sure you'll love it too.
French-inspired modern noodle dish
The noodle dish I'm going to share with you today is made with roasted potatoes and cauliflower. It's absolutely delicious. We're not vegetarian, but we try to include veggies in our meals as often as possible. Our boys are picky eaters but they actually eat this dish, and Jude especially likes it. In general, adding veggies to a noodle dish has been a great way to get them to eat wholesome foods. The Parmesan and olive oil add a mediterranean touch to this dish, and I love sautéd vegetables. I use No Yolks Broad Noodles for this recipe. Let me tell you why.
Versatile noodles
First of all, I love that No Yolks is a healthy egg noodle alternative. They're made from egg whites and contain no cholesterol. Additionally, they're low in fat and sodium. No Yolks are high quality noodles that always cook up smooth, firm and fluffy and stay that way in your favorite recipes. No Yolks noodles are incredibly versatile and you don't only have to use them for stroganoff or casseroles. They're also great for soups. Let your imagination flow with No Yolks!
You can create new and unexpected dishes like Sriracha Cheesy Noodles, or Noodles with Kale and Walnut Pesto, or my amazing Noodles with Roasted Potatoes and Cauliflower. I'm salivating just thinking about these delicious dishes. No Yolks noodles come in a variety of cuts for all types of recipes including Broad, Extra Broad, Fine, Kluski, Dumplings, and now Stir-Fry. Without further ado, here's the recipe: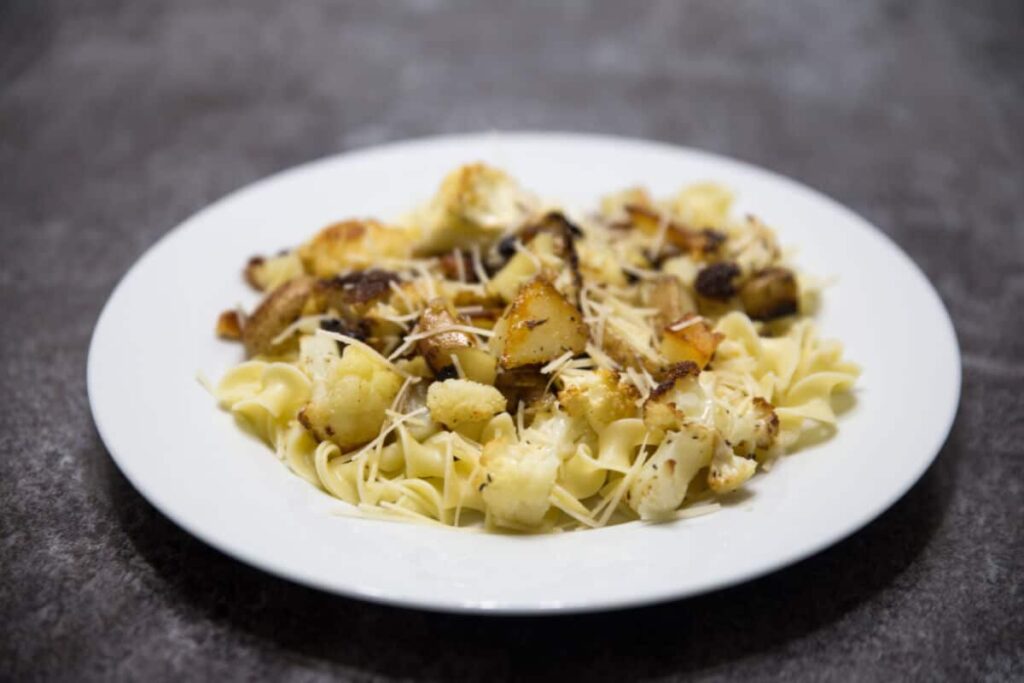 [su_box title="Noodles with Roasted Potatoes and Cauliflower recipe"]
Ingredients:
No Yolks Broad Noodles
1 lb. potatoes
1 small yellow onion
1 small head cauliflower
Parmesan for garnish
3 tbsp. olive oil
6 cloves garlic
4 sprigs fresh thyme
3 sprigs fresh rosemary
Salt and pepper
Steps:
Preheat oven to 375F
Lightly oil a foil-covered baking sheet with olive oil.
Cut potatoes and cauliflower into bite-size pieces, and place on baking sheet.
Add rosemary, thyme, salt, and pepper.
Cover with foil and bake for 30 minutes.
Chop onion and garlic into small pieces, and after 30 minutes, add to baking sheet.
Bake for another 15 minutes.
Boil large pot of salted water.
Cook No Yolks Broad Noodles using directions on package.
Mix drained noodles with food from the baking sheet and combine onto each plate.
Serve with Parmesan.
[/su_box]
You can find additional creative recipe ideas at the No Yolks recipe page —> http://goic.io/SkXbzm
Watch this awesome video recipe —>