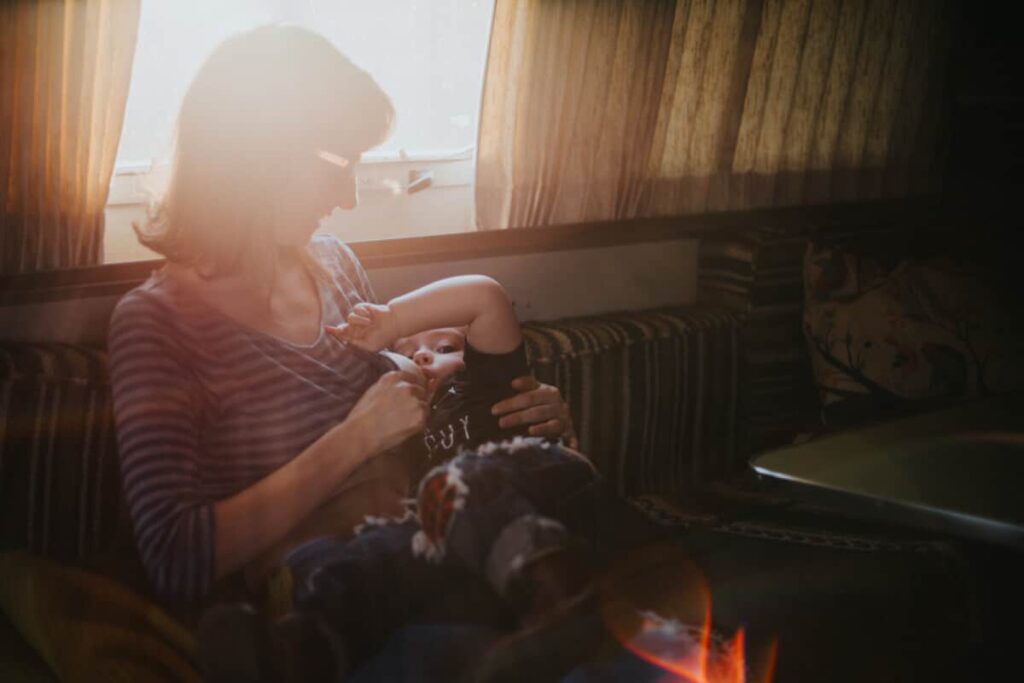 Sponsored Post: This post is sponsored by Happy Family Brands, but the content and all opinions expressed here are my own.
Today I want to open up about a subject that is sometimes taboo, and share with you my breastfeeding journey. I found out I was pregnant with Charlie when I was still living in France. I wasn't sure what I was going to do: Formula? Breastmilk? Breastfeeding is frowned upon by many in France. Only 23% of french babies are still breastfed at 6 months old. Why? Mostly because breasts are sexualized, and also because many believe that breastfeeding for more than a couple of months will make the baby overly dependent on the mother. I wasn't planning on breastfeeding. Well, I wasn't until we moved to the United States halfway through my pregnancy. Here, many more people encourage breastfeeding in a healthy way. No one was pushy with me. My midwife gave me great information and I made the decision to breastfeed Charlie. Little did I know, it was going to be an extremely difficult journey.
Fed is best
Charlie was born full term and perfectly healthy despite an extra finger on his right hand. The nurses at the hospital encouraged me to put Charlie on the breast right away. He wouldn't latch. We tried hard for two days but he had a terrible latch and it was painful. My nipples were bleeding and he wasn't getting any milk. That's when the nurses brought a nipple shield. It's a little silicone nipple-and-areola-shaped thing that you put over your breast to facilitate latching. Fortunately, it worked! Charlie was able to latch at the hospital. It was a relief.
We went home and despite using the nipple shield, Charlie's latch wasn't great. He seemed hungry all the time so I started pumping milk and giving it to him through a bottle. He was still nursing but I had to supplement. At 2 months old, he decided he was done with breastfeeding. He wouldn't latch, not even for one second. I was crushed and I felt rejected by my baby. Everyone told me it was just a phase – a nursing strike, they called it. I was told to give him time and that he'd start nursing again. He never did. I continued to pump and he exclusively drank my breastmilk through a bottle. I pumped for 8 months. It was all I could take because pumping is exhausting, and frankly it's not rewarding. We then switched Charlie to formula and food completely.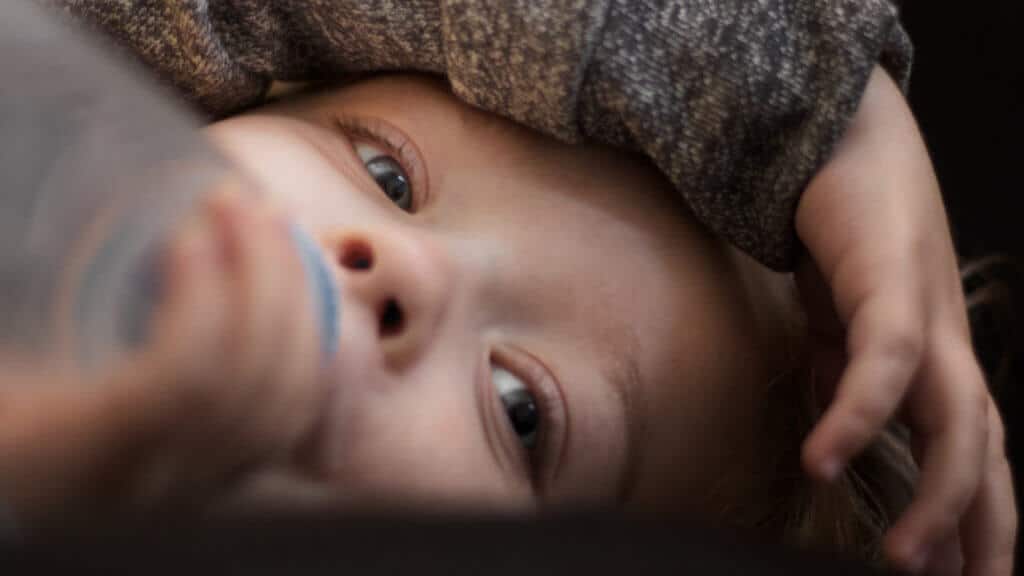 Happy Family Infant Support Platform
Whether or not Charlie's feeding issues were due to autism, we'll never know. It was lonely and I didn't have people I felt comfortable talking to about this stuff. I needed support. He was my first baby and everything was so new to me. Happy Family just started a great platform which I invite you to visit by clicking the link. The professionals available on the Happy Family Infant Feeding platforms are here to provide emotional and expert support to parents who are breastfeeding, formula feeding, or supplementing. They offer advice on anything feeding related whether it's a latch issue, a formula question, or if you just need emotional support. I wish I'd known about this when Charlie was a baby.
Every feeding journey is unique
I'll end this post on a happy note. Charlie is now a perfectly healthy 4 year-old. Well, he's severely autistic but this has nothing to do with the health of his body nor our feeding journey. And then there's Jude who's going to be 2 next month, and he's still breastfeeding. I don't know how we'll ever wean. Every feeding journey is truly unique and whatever you choose, all that matters is that your child is fed. Thank you Happy Family for providing free support to moms and dads.