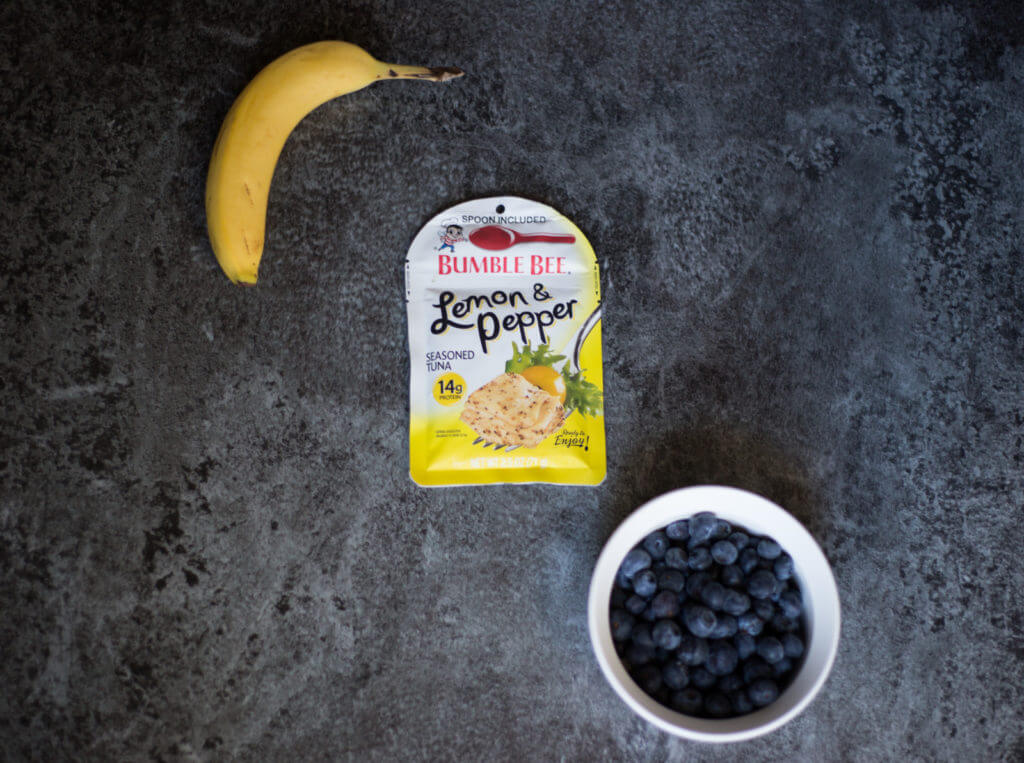 This is a sponsored post written by me on behalf of Bumble Bee® Seasoned Tuna Pouch with Spoon, all opinions expressed are my own.
One of the main reasons I struggle to eat healthy during the day is because of the convenience of sugary snacks bars and other pre-packaged foods. I wish I could eat more veggies and other prepared healthy meals on the go but it's not convenient to have to cook, pack, and bring ustensiles when you're on the go.
As a working mom taking care of two kids, I need snacking solutions that are convenient. I need something I can just reach for in my bag and eat on the spot right there and then, that's not junk.

Here are my top three favorite healthy snacks on the go:
1 – Nuts and dried fruit
Nuts! I go to my local grocery store and buy a variety of different nuts from the bulk section. I especially love almonds, cashews, and peanuts. My local store also has great dried fruit like mango, apple, pineapple, and all sorts of stuff that you can mix and match to make your own personal trail mix. Or, often there's a bulk trail mix right there that you can buy premade. Be wary though, the temptation to add chocolate to your mixture might be too much and you'll end up with more of a dessert than a healthy snack!
2 – Fresh fruit
My favorite fruit on the go is banana. It's easy, yummy, and a great source of potassium which I tend to be low on. Like most fruit, it comes in its own carrying case. Thanks, nature! I also love strawberries and raspberries but they can get messy outside the house. They're not as easy to transport and if you're not careful, you're gonna end up with a red stain on that nice shirt of yours. That said, they're super yummy and a better alternative than many pre-packaged snacks.
3 – Bumble Bee® Seasoned Tuna Pouch with Spoon
I love tuna in any form. A tuna steak seared on the outside, raw tuna on a piece of sashimi, or a tuna salad made at home eaten on a sandwich. So when I learned about these Bumble Bee tuna pouches with smart, delicious flavors mixed right in, I was pretty excited. Did I mention it comes with a cute little spoon right there in the package? Amazing. Basically, its convenience fits my lifestyle without sacrificing the healthiness I want in a snack food. It's an incredibly easy way to fuel my body with delicious lean protein in a way that fits into my life, wherever I am and whatever I'm up to. You can enjoy tuna in the comfort of your home as an avocado filler or to create a yummy sandwich with whole wheat muffins. Bumble Bee® products are also budget-friendly. It's definitely my new favorite snack when I'm on the go.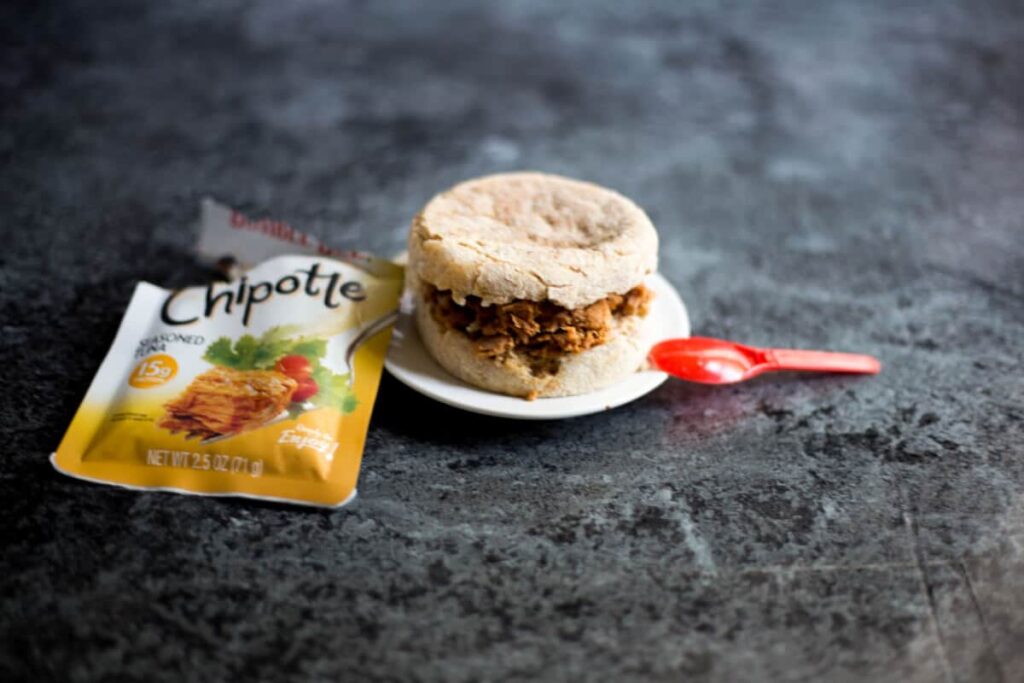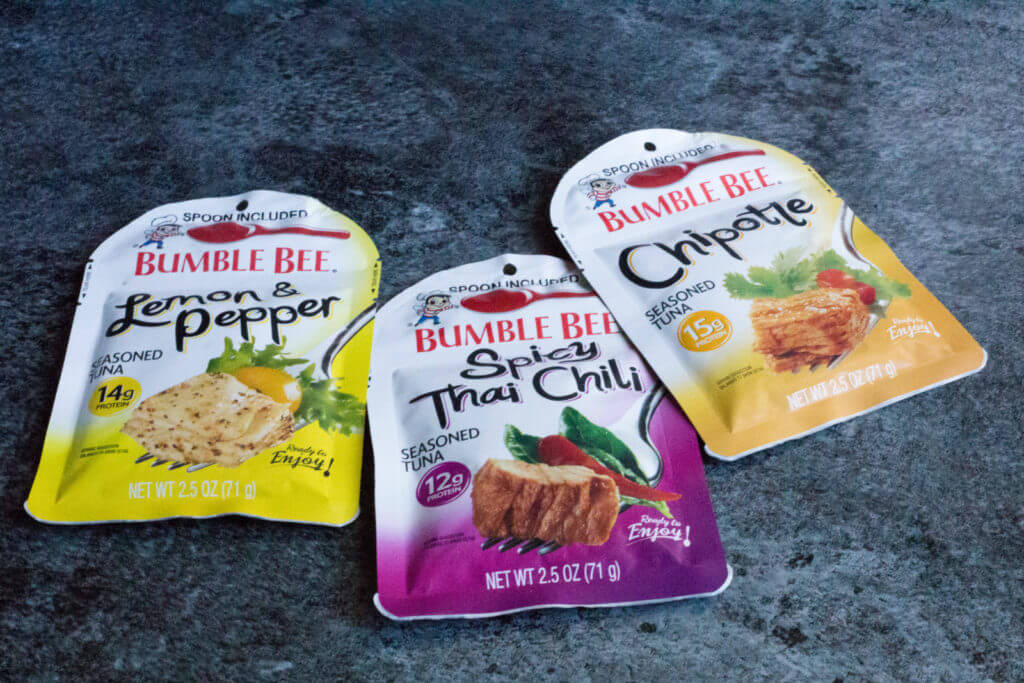 This is a sponsored post written by me on behalf of Bumble Bee® Seasoned Tuna Pouch with Spoon.