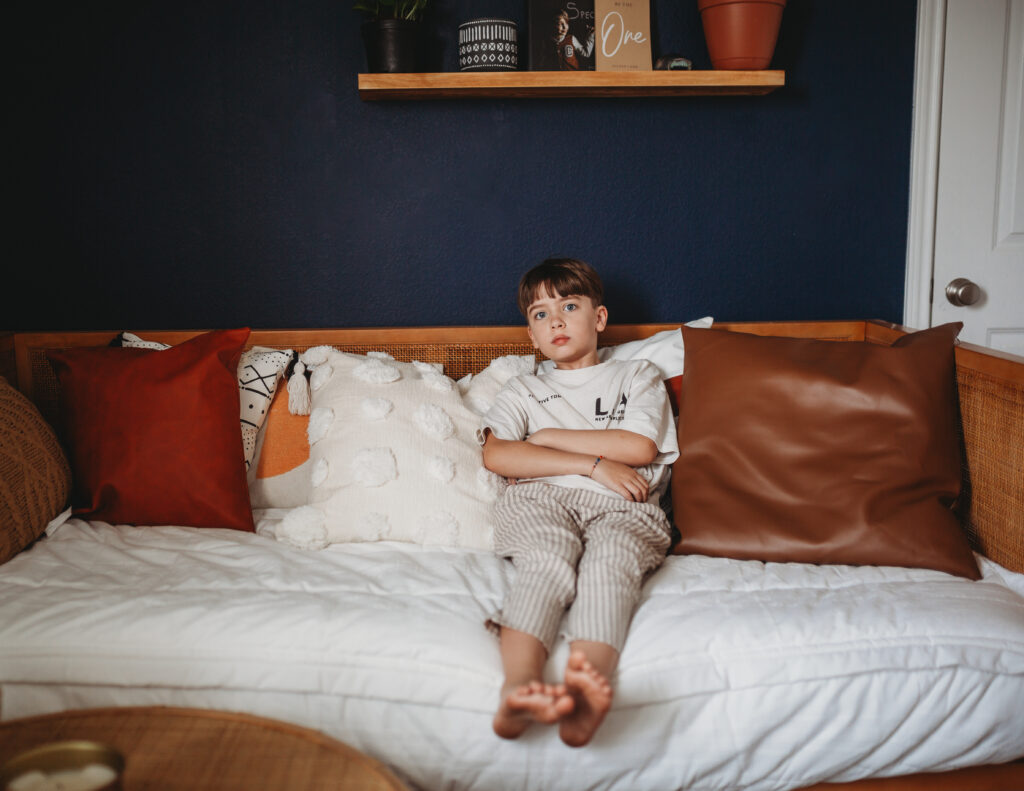 Thanks Beddy's for gifting Jude this awesome set. Use code AUTISMCAFE here if you're just here for the discount 🙂
Jude was diagnosed with autism Level 1 when he was 5 years old. Contrary to Charlie, his nonverbal brother, Jude is very verbal. Though Jude's verbal skills are strong, he still encounters difficulties with certain tasks due to delayed fine and gross motor skills. He can tell you what 80/12 in just a few seconds, but making his bed is complicated.
Autism, fostering independence, and Beddy's
From an early age, we've fostered Jude's independence. He attended a Montessori school from 18 months to 5 years old, where he thrived. We gave public school a shot in Kindergarten through 2nd grade. However, public school didn't quite suit him, so we decided to send him back to a Montessori school for 3rd grade, where he can continue to learn and grow in an environment that empowers him.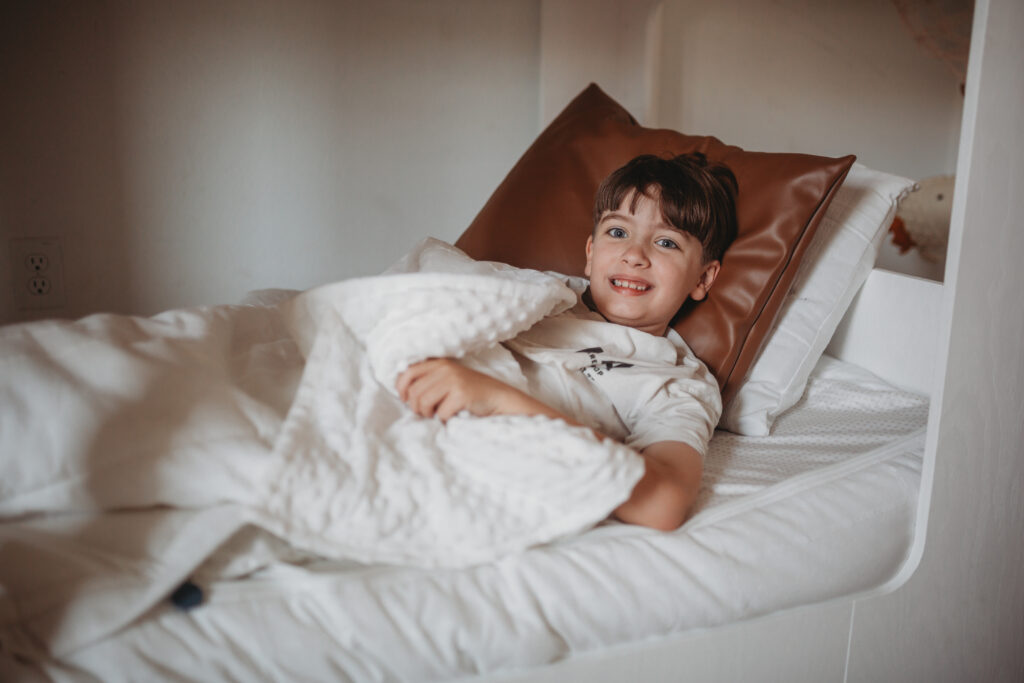 Beddy's review: bedding that zips
Jude loves doing things by himself, it gives him confidence and pride. And let's be real, there's no better way to learn than by doing things by yourself, and that's why we encourage it so much.
One of the tools that have given Jude independence is Beddy's zipper sheets. We discovered them when he was a toddler, and he loved them. Now, as he has a new bunk bed, it only made sense to get Beddy's again. These sheets not only look fantastic but also allow Jude to make his bed by himself, thanks to the big and sturdy zipper that he can easily handle.
We opted for the minky interior, though Beddy's also offers a cotton option. It's super soft and comfortable! Believe me, if it weren't soft and cozy, Jude's candid honesty would have let us know. 🙂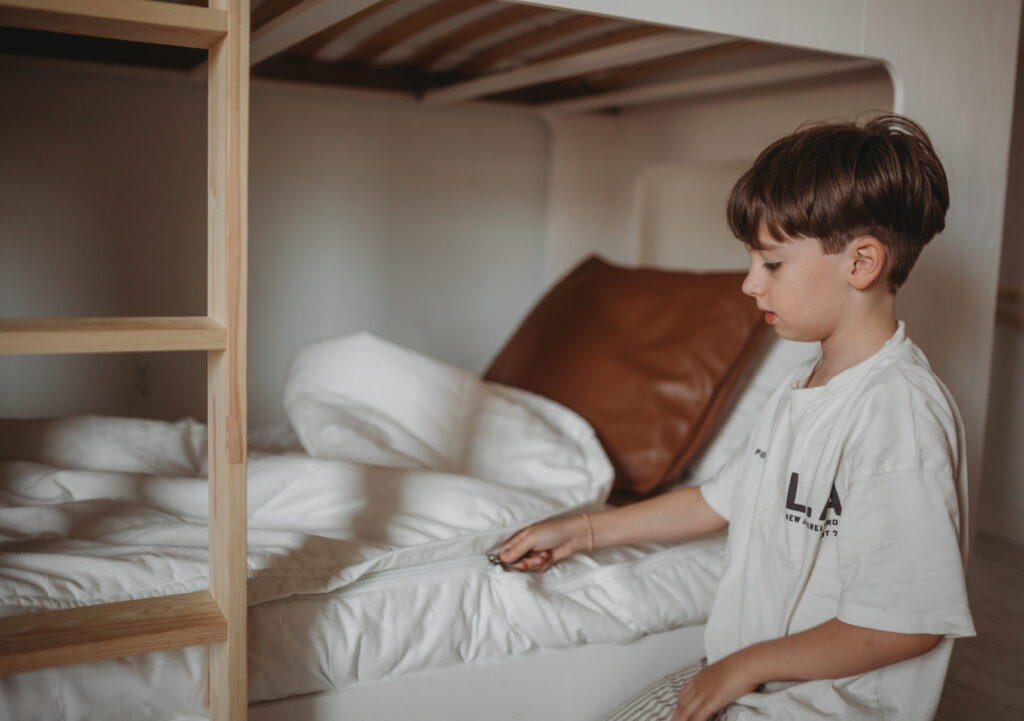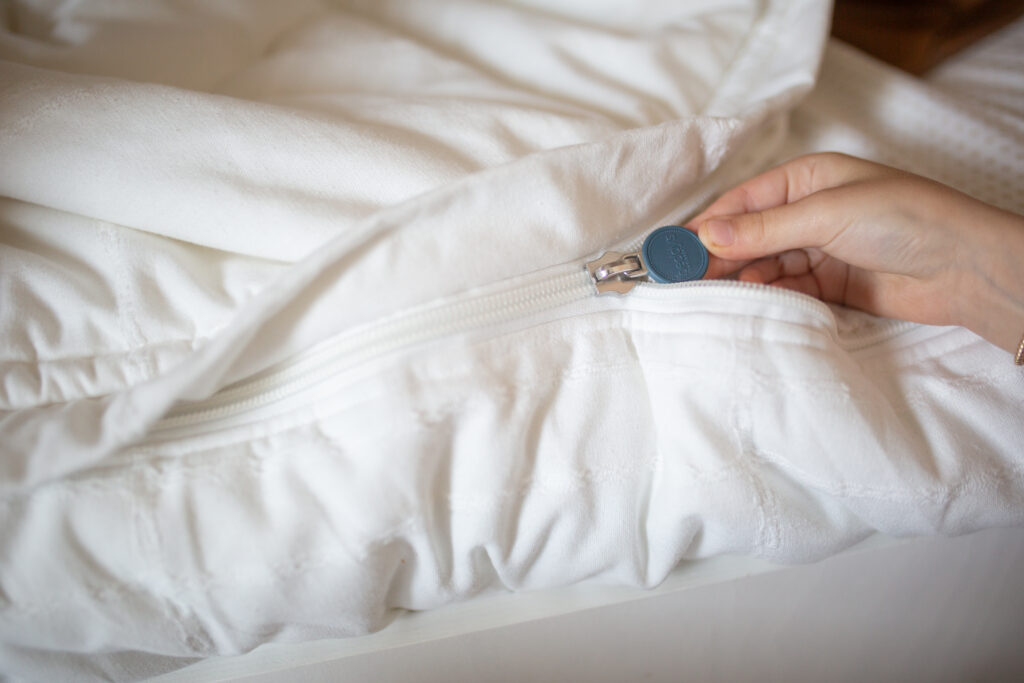 Beddy's for adults?
On another note, I absolutely love how Beddy's look in our guest room, on the day bed. Again, it gives it that gorgeous neat look. 
Beddy's offers various designs and sizes to choose from, catering to different preferences, not just that clean white look I love. This was just a quick Beddy's review but let me know if you have any questions.
Beddy's discount code
You're probably waiting for the discount code… it's AUTISMCAFE 
Happy shopping!