This shop has been compensated by Collective Bias, Inc. and its advertiser, but all opinions are mine alone. #SamsungTargetTech #CollectiveBias
As parents to young kids, we know that life gets hectic. Whether working full-time or staying home with the kids, you know how hard it is to stay productive and organized. God knows I struggle with this. Between my blog (which is now a full-time job), taking care of the boys, school and therapy rides, and other errands, keeping track of everything and staying synced up with my husband is a challenge.
Fortunately for me (and you!) I've found a solution that allows me to stay organized and to do so much more. We switched to a digital calendar schedule on our phones, a Samsung Galaxy Note8, and now we can easily keep track of everything we have to do separately and together.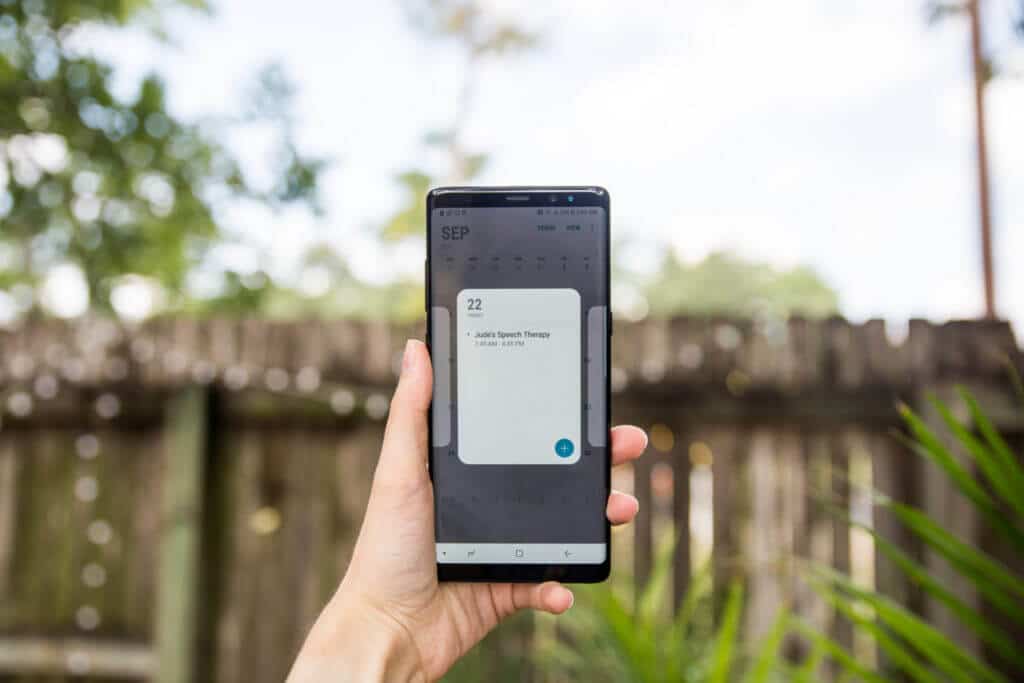 Samsung Galaxy Note8
I have two whiteboard calendars on the wall. It worked for a little while, but now our schedule is becoming so busy that a simple wall calendar can't keep up. I love new technology so when I heard about the new Samsung Galaxy Note8, I did some research and came to the conclusion that it would be perfect for me. It has all the features I'm looking for that allow me to stay organized but also some really cool stuff that anyone would like: the S pen, a great camera, and an awesome screen. The Samsung Galaxy Note8 does for me what I couldn't do for myself.
And it does more than just my family schedule. For instance, I can organize my pictures and the camera is amazing. I love my DSLR camera but it's not the most convenient thing to carry around so I love that I can take pictures of my kids when I'm on the go and that the quality will not disappoint. The camera offers dual stabilization, selfie personalization, and also a 2X zoom, dual rear camera, optical image stabilization, and an ultra-precise portrait mode.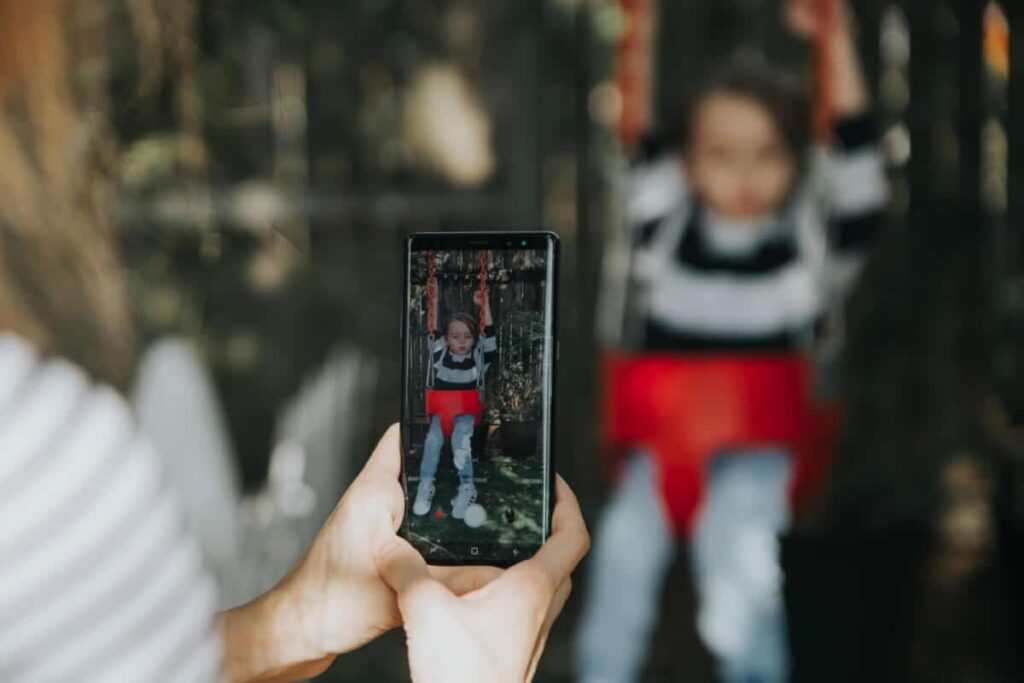 How to get organized with your
Samsung Galaxy Note8
Getting organized may seem like it's impossible and takes a lot of time but it's not. You can do it and you'll end up saving time and feeling more relaxed. Think about it like a long term goal. It may feel like a chore in the moment but it's so worth it. The Samsung Galaxy Note8 makes the process a lot easier.
Five easy tips to stay organized

1 – Write down everything

I used to think I could rely on my memory to remember everything. From friends' recommendations to phone numbers to doctor appointments, I thought it was all there in my head but it wasn't. I do have a great memory but the truth is I don't remember everything. Use the Notes app in your Samsung Galaxy Note8 to keep track of everything.

2 – Synchronized family schedule

Create a coordinated family schedule using the calendar app in your Samsung Galaxy Note8. I love how convenient Google Calendar is. For instance, if Willy adds an event in his calendar, a notification pops up on my phone and gets added to my calendar. Amazing!

3 – Backup all your pictures

Create albums to keep your pictures organized. You'll be able to find them more easily years when looking back at them years later.

4- Create to-do lists

Going to the bank, vacuuming, picking up clothes from the dry cleaner… get everything in one place. The advantages of to-do lists are many. They allow you to prioritize, get organized, feel productive, and feel accountable so you're less likely to procrastinate.

5 – Ditch the paper

Use your phone for everything. I can't emphasize enough the many functions of the Notes app on the Samsung Galaxy Note8. Don't bring a paper list to the grocery store, use your Notes app. I love the convenience of the S pen that comes with the Samsung Galaxy Note8, too. It's great for natural writing, especially if you have fat fingers. 🙂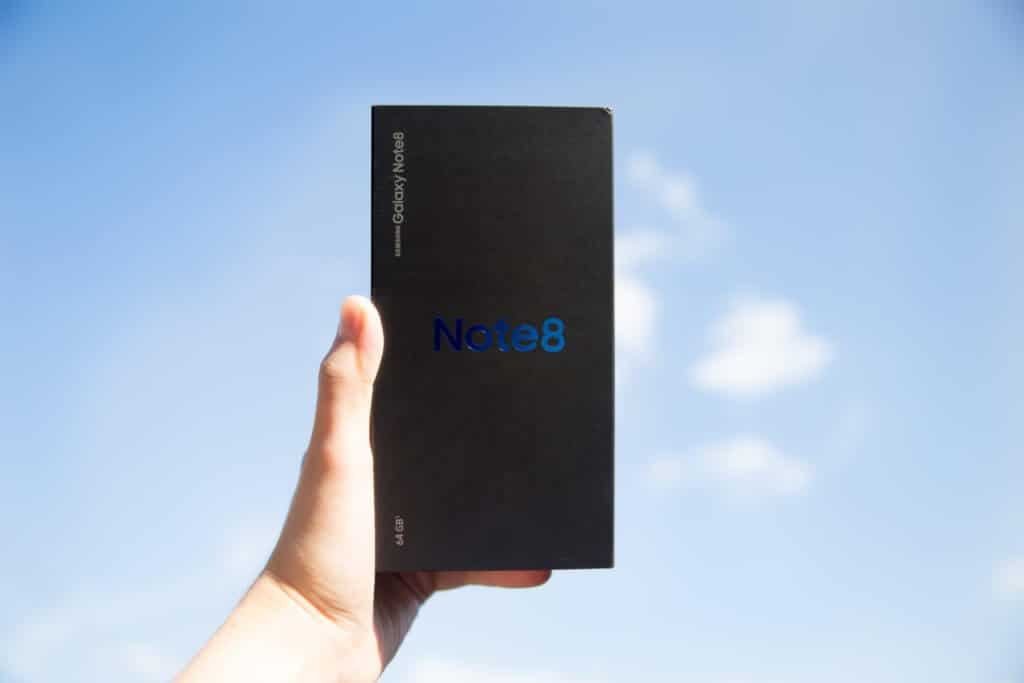 Cool features for tech savvy people
For my tech savvy readers, here are a few more awesome features of the Samsung Galaxy Note8. If you own a Note5, I recommend upgrading to the Note8.
It's easy to multitask because you can launch 2 or more apps at once. There are also shortcuts for everything including quick launch camera and S pen. Finally, a problem I've had with smartphones in the past is that the hard drive fills up completely after a few months. The Samsung Galaxy Note8 has powerful hardware – 2x base memory (64GB) and 50% more RAM. Additionally, it's water resistant and nicely ergonomic.
The perfect holiday gift
With the holidays right around the corner, the Samsung Galaxy Note8 should be on your list. I purchased mine at Target, and the tech guy was very nice and helpful. I love Target in general, though, so I'm biased. But yeah, I'm really happy with our new phone and I'm seriously impressed with its fun tech and how it's made our lives easier right away.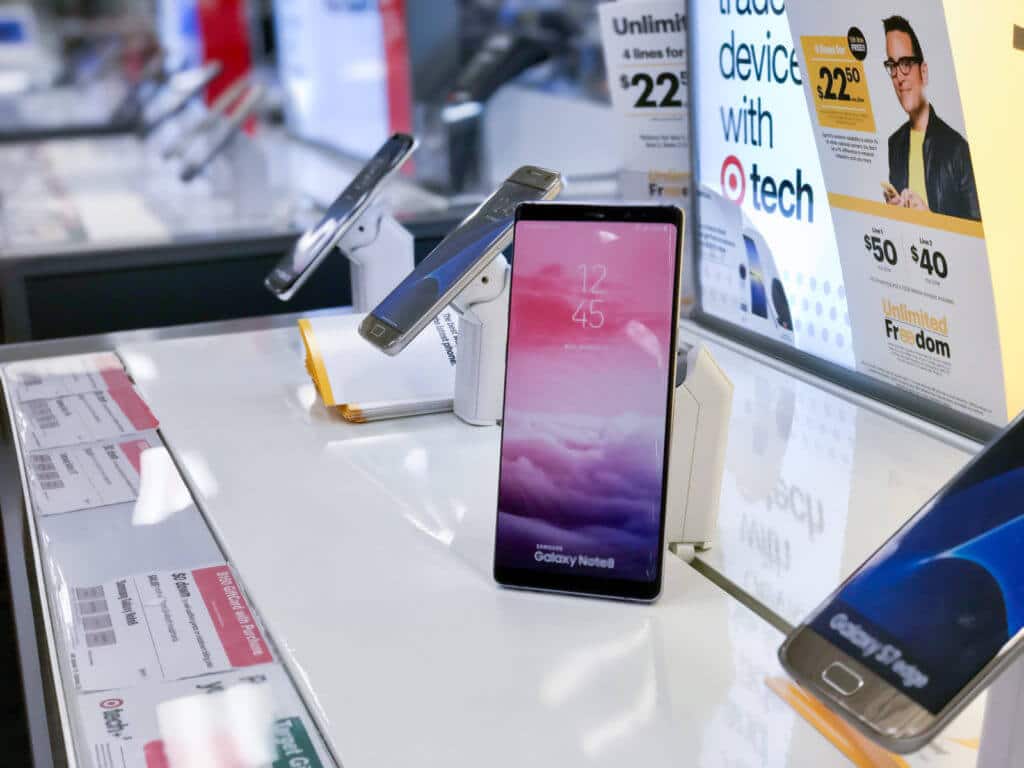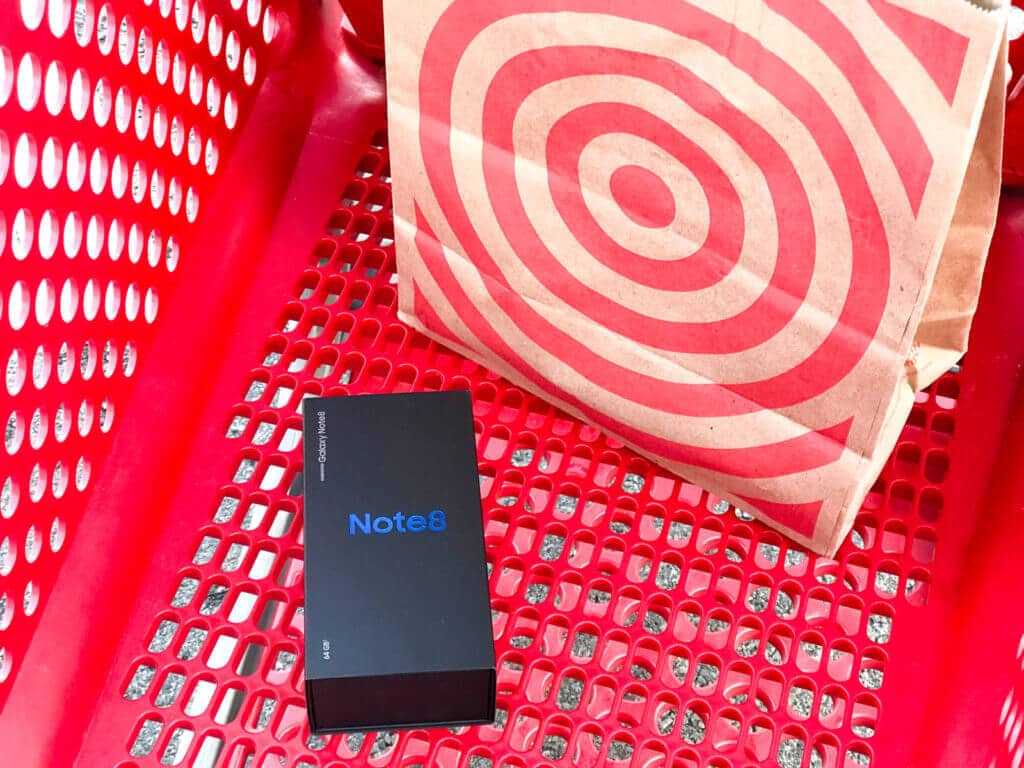 Enter this awesome sweepstakes for a chance to win a Samsung Galaxy Note8 or one of many gift cards.
#samsungtargettech #Sweepstakes (9/25 to 11/16)