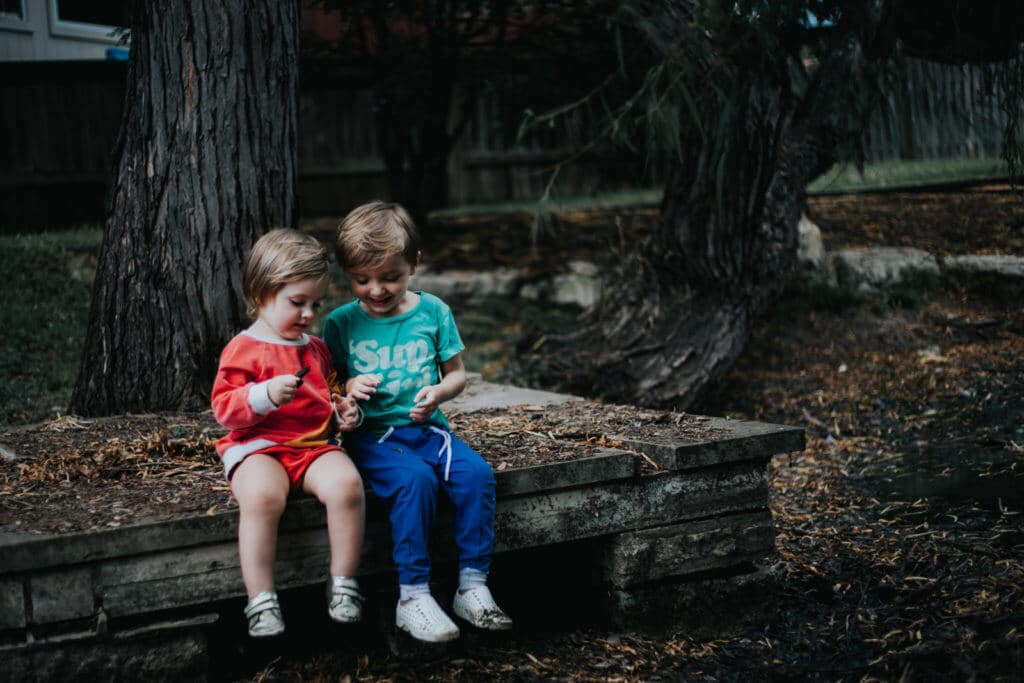 This is a sponsored post written by me on behalf of Skinner® Pasta, and all opinions expressed are my own.
Growing up in France, I ate pasta a lot. Sometimes twice a day. Our macaroni and cheese equivalent there is pasta with ketchup and ham. I've mentioned it to friends here and they think it's an odd combination (and possibly an abomination) but I assure you it's delicious. Anyway, my all-time favorite meal is Carbonara. I've made it many different ways over the years, but this current recipe is the final, best version. Eating pasta makes me feel good – it reminds me of home, and fills my tummy with deliciousness.
National Friendship Day
I moved to Texas from France in 2011 and I've found a new home here. I'm proud of being a Texan and I like buying Texas-themed products so Skinner® Texas Shape pasta fits nicely into my concept of the perfect Carbonara. Also, as you can see, it matches the tattoo on my arm. There's something friendly and universal about pasta and it's my go-to meal when my friends and family visit me deep in the heart of Texas. A big meal with pasta can really bring people together, and that's a perfect thing for National Friendship Day.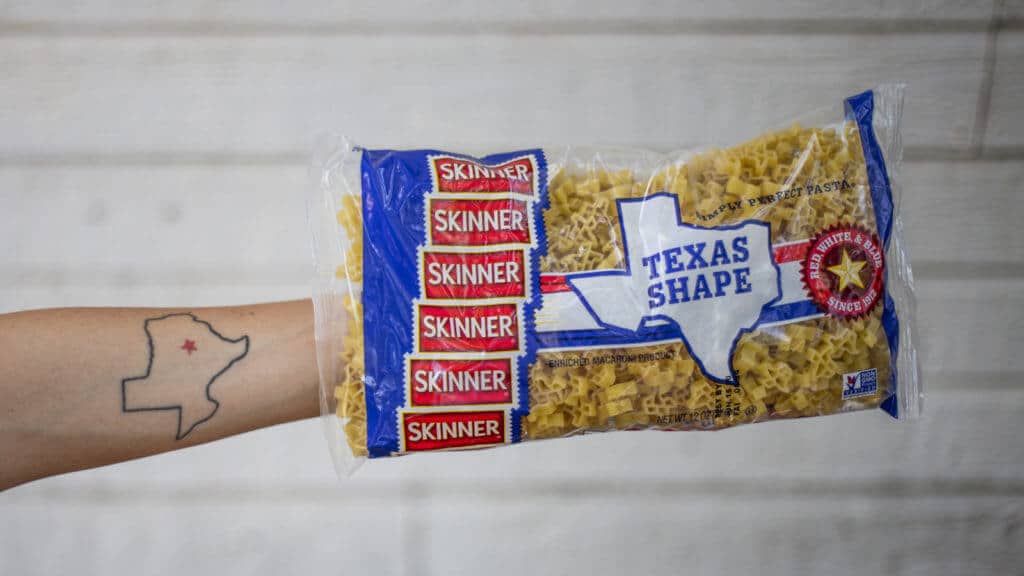 Pasta Carbonara with Skinner®
No one agrees on what the secret is to a perfect Carbonara. To me, the key to making a salivating dish is using the right ingredients, and a pasta that really traps that gooey sauce in all its nooks and crannies. The Texas Shape pasta I'm using from Skinner, the #1 brand in Texas, suspends the sauce incredibly well in its structure. Skinner Pasta is enriched and has earned Non-GMO Project Verification on its most popular pasta products. The brand has a variety of pasta products available including all the classics like Spaghetti, Fettuccine, Elbows, and Penne, and other interesting options like dumplings, Fideo Mediano, and even the fun Texas Shape pasta I'm using for my recipe. Visit skinnerpasta.com for a variety of budget-friendly Skinner pasta products and recipe ideas that are accessible to anyone and everyone.
So, without further ado, here is my (almost) famous Texas Carbonara: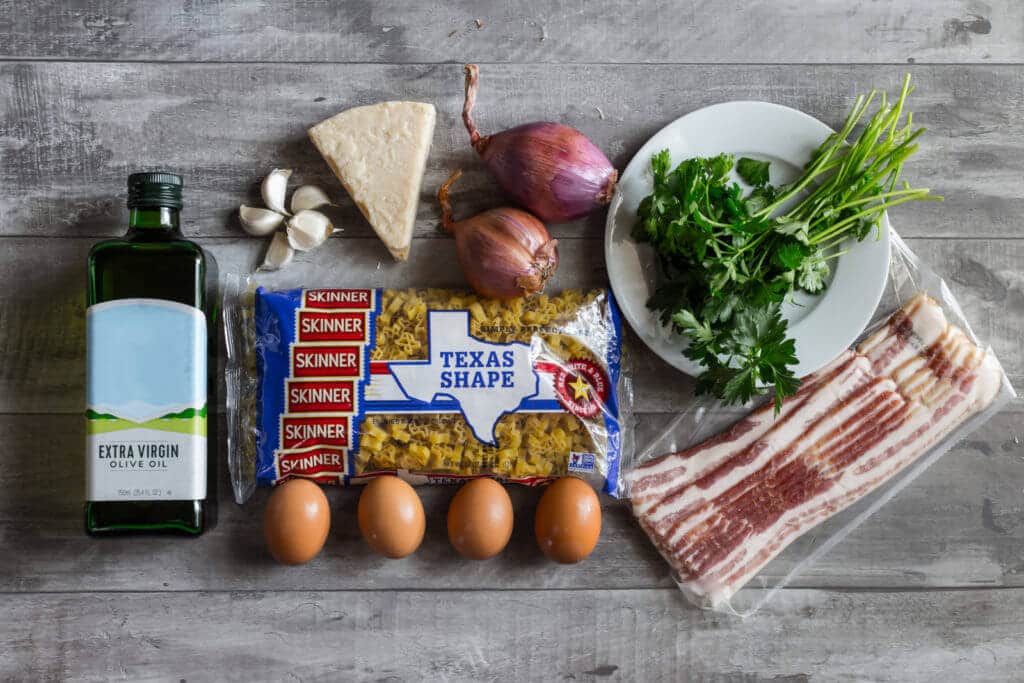 Ingredients:
4 oz. of Skinner Texas Shape pasta
4 large eggs, as fresh as possible
12 oz. of bacon (or pancetta)
5 oz. grated Parmesan cheese
2 shallots
5 cloves of garlic
Small amount of fresh parsley
Extra virgin olive oil
Salt and pepper
Instructions:
Heat a large frying pan on 4 with a generous covering of olive oil in it.
Place a large pot of salted water on high, bringing it to a boil.
Preheat oven to 400F.
Chop the shallots into small-medium pieces, adding shallots to the hot pan.
Chop the garlic and parsley into small pieces, and set aside.
Place the bacon on a baking sheet and into the oven for 12-15 minutes, flipping halfway through.
Turn the shallots pan to low and add garlic. Stir occasionally.
Crack 1 full egg and 3 egg yolks (discard the whites) into a bowl, and whisk.
Grate the cheese if not yet grated, and set aside.
Place the pasta in boiling water, following directions on the bag.
Chop the finished bacon into small pieces, and add to the shallots and garlic.
Before you drain the pasta, fill a coffee mug with water from the pot.
With heat still on low, add the pasta to the pan, and stir.
Add half of the cheese and several splashes of the pasta water, and stir.
Pour the egg mixture into the pan, and stir almost constantly.
Add salt and especially pepper to taste.
Add splashes of the pasta water as needed to maintain a subtle yet thick sauce.
Continue for a minute or two and then plate.
Garnish with a small amount of parsley and grated parmesan, and serve immediately.
Bon appétit!