Driving and Autism
If you have questions about driving and autism, you've come to the right place. This is a blog post by autistic driver, Andrew Arboe, owner of Driving with Autism.
Driving is seen as a milestone to achieve for someone getting into the world. Having a license can open many doors: social, employment, and education opportunities resulting in a higher quality of life. There can however be barriers that prevent an individual from learning how to drive. Barriers can include internal and external factors surrounding the individual, and shortage of resources in their area. These can come up in a variety of autistic individuals. I consulted with individuals over time and learned about those circumstances. Myself, I am autistic and had to deal with those barriers. What's challenging is that those barriers can be different for everyone, and no one method can do it all. With that in mind, I want to go over tips on how to approach driving while autistic and make the most out of it.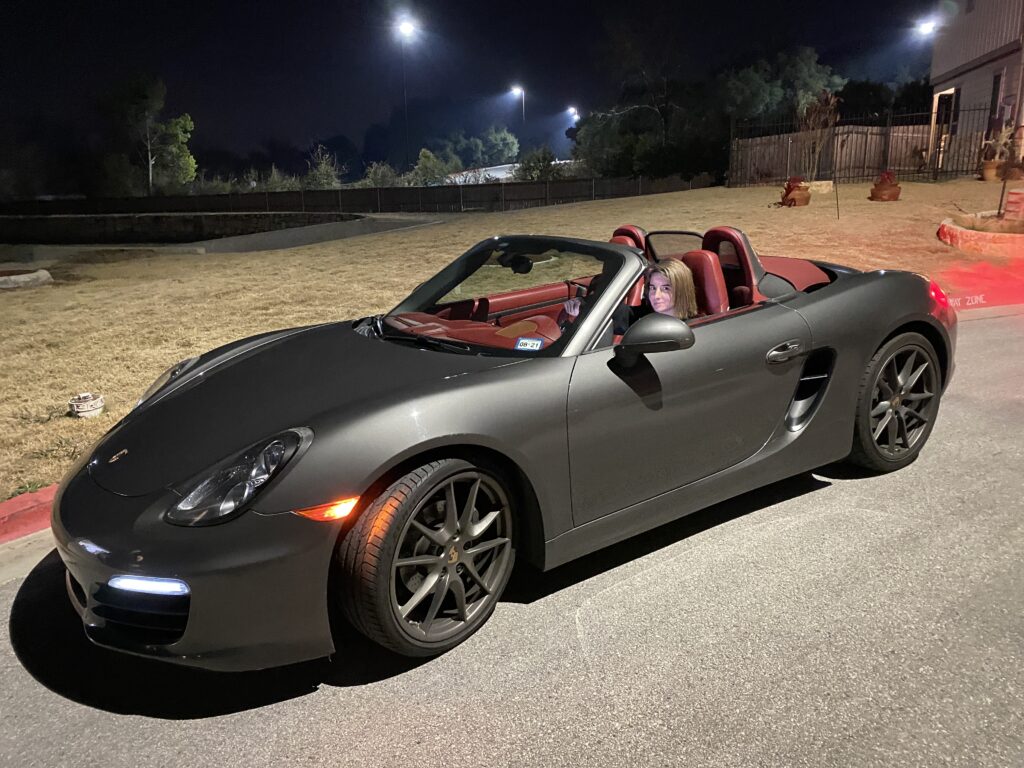 Tips for driving while autistic
1- Creating a Discussion:
The first thing is for both new drivers and parents is to engage in a discussion to go over their driving plans. There is likely a level of anxiety and dread on both parties. Parents being unsure of how driving looks like for an autistic individual. That or the feeling of anxiety causes inaction. Then for the new driver, you want your parents to be on board with your decision. That or you may be scared and want your parents to be assuring. Having this talk before going to the steering wheel will save a lot of trouble. Both new driver and their parents must be on the same page on this, and it prevents possible anxiety from it while driving. 
2 – Starting with the Basics:
The best thing to ensure a smooth start is to practice in an empty parking lot. Like mastering any sort of task, focusing on the basics is an important step. If you skip the basics, you will never master the rest of it. It is important to not rush the basics and allow the new driver to get used to the car. At that point, the driver's seat is unfamiliar to the individual, so it is important to go over the seat controls. Some examples include knowing where to use turn signals, turning on or fewer lights, using heat or AC, and other important controls.
During that environment, you go over simple driving techniques like doing a turn and containing the right consistent speed. Parking lots are excellent to practice parking in the lot with fewer cars around. Most road tests will have you do both parking to the front and backing into a spot, so practicing on both in these environments can make the world of difference.  
3 – Sensory Needs and Tools:
Driving is very sensory-based, as it uses the smells, sound, and touch senses to make sense of the stimuli one encounters in driving. How those senses are managed depends on the individual and each one has specific sensory needs and challenges to address. While the road practice is being handled, reviewing potential sensory challenges is important because sensory overload can occur while driving. It is good to review when one's mind is out of it or facing a degree of fatigue during driving because it can lessen their intake of sensory stimuli. Therefore, it decreases their driving ability and energy. This is where having a set of sensory tools can keep a driver engaged and the best part is that those tools are individualized. 
4 – Creating a Routine:
To ensure a new driver gets enough road practice, it is key to have a routine in mind. With any task, more practice time allows for continuous improvement up until mastery of said task. This applies to driving where many of its skills can take months or even years to master. If a routine does not exist, then skills would become rusty overtime. It is important to have a schedule for road practice that fits on both the new driver and parent's time. If one can practice on the weekdays more, wonderful as it will show the growth overtime.
Practicing the weekends only is still possible, but a bit challenging and one must be creative to make it work. Using a driver's special interests can open a big world around your local area. If one is a big pizza fan, drive over to a pizza pub. It does not have to be just food, it can be anything based on technology, fitness, movies, video games, or more. There is a lot of ways to establish a good driving routine. 
5 – Finding the Right Supports:
Finally, it is good to have the right supports for the new driver. Supports can mean many things, some that are more specific for each driver. The first take could be on having the right sensory tools to support overall driving. The second is parental supports where they can be supportive with strategies and chatting about driving concepts. Finally, it can be in the form of a supportive team that serves as sidekicks to the new driver.
The lineup may have a parent, instructor, driving rehab specialist and so on. The overall goal is supporting the new driver for obtaining their license. With the multiple perspectives, each person can support that new driver whatever way they can. The new driver can talk about anything driving with any team member without feeling the need to hide it. Becoming comfortable behind the wheel is one of the key things that leads to successful driving. 
6 – Closing:
Driving can be seen as something individualistic as each people uses different tools and engage in different behaviors. It is different from driver to driver. Even the tools discussed here may or may not apply to autistic drivers and that is okay. That is the beauty of individualistic driving where there are more then one way to solve a problem to be a good driver. Having tools near you to help with sensory needs and satisfying special interests can be an empowering feeling.
There is a reason why people develop a passion for driving and how empowering it can be to be able to travel. That is why Driving with Autism was created, to help new drivers obtain their license to witness that taste of driving's individualism. We hope that the tips here can help you with your driving journey. We run a seasonal webinar series that helps you get a jumpstart towards getting your license. More information is below, and we have a coupon that you can use to take off the price.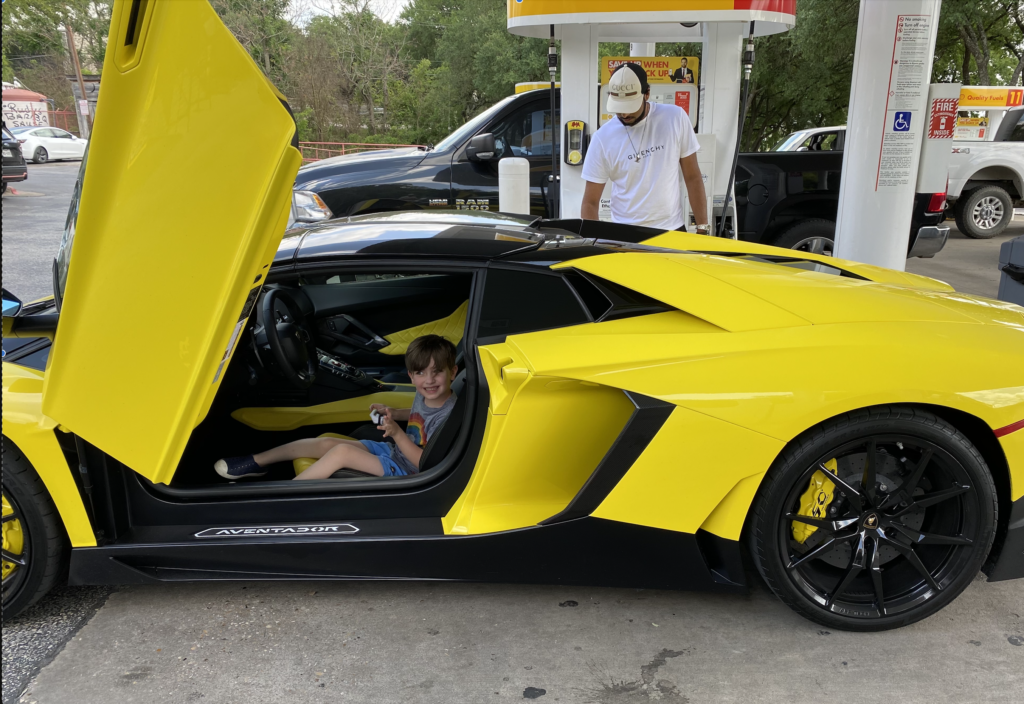 Do you have any questions about driving and autism?
Check out Andrew's website: Driving with Autism, right here.
They offer "Driving With Autism: A Supportive Webinar." This 7-part webinar series is taught by a live, virtual expert instructor and focuses on the very specific training needs of autistic individuals. The series focuses on one topic per week and teaches it in a way that is easy to digest and gives students the space to process the information before we move on.
They have a free guide you can download on the homepage and if you need more help, they have paid prep classes.
Use code AutismCafe for 20%
Andrew Arboe's Biography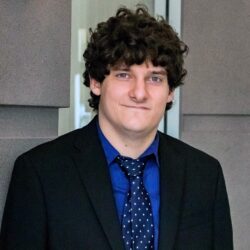 Andrew Arboe is the Founder of Driving with Autism and specializes on helping autistic drivers and their families pursue driving as a transportation option. He found his path on driving because of his personal experiences learning how to drive, while autistic. He saw the troubles the lack of resources and research can add to transportation issues, which connects people to opportunities on employment and secondary education. Andrew knows that he cannot speak for everyone's experience, so he embraces the idea of going over tips and concepts to help new drivers create their own roadmap on driving. Along with workshops, Andrew got more experience by online consulting with new drivers and parents nationwide to have brainstorm solutions to their journeys. Starting this company will allow Andrew to start collaborations and nationwide workshops for autistics, parents, and professionals.
Andrew's other work includes being the Director of Community Outreach for Planning Across the Spectrum. He reaches out to various autism/disability/neurodiversity organizations to start collaborations on empowering the community.
Andrew graduated from Manchester Community College with an associate degree as a Disability Specialist. Andrew is attending Charter Oak State College for a bachelor's degree in psychology. He hopes to get certified in autism. When not at work, he is into walks, ice coffee, and playing the NieR series.
"A future is not given to you. It is something you must take for yourself"

Nier Automata
For more articles about autism, click here.