Thank you Maxi-Cosi for sponsoring this post. Keep your little adventurers comfy, safe & stylish with the Maxi-Cosi Magellan™ Max 5-in-1 Convertible Car Seat!
Hi there! I'm Willy, Eileen's husband, and I'm taking over The Autism Cafe today.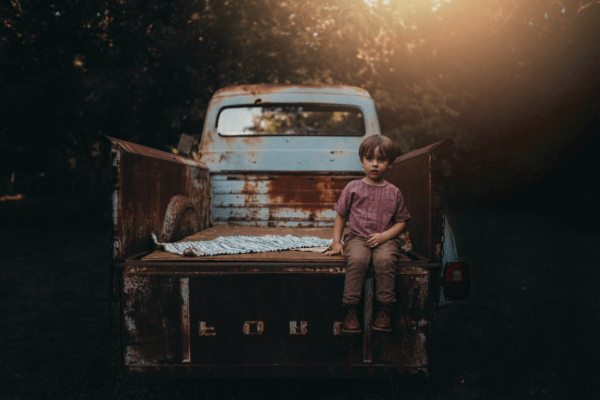 Let's Go On An Adventure
Now that I'm going back to school, my schedule has been busy. This means that I need to deliberately carve out the time to spend quality time with the kids.
Recently with Jude, we've been playing with his train set, sending his train around twisty tracks we create, or building tall towers out of blocks. We also enjoy going to the park, but it's been so hot in Texas that we only really do it in the morning or evening.At the park, Jude loves to run around and kick a soccer ball with me. I like this particular game because the back-and-forth action feels like a bonding moment. He likes when I go down the slide with him on my lap, too. Last month our entire family actually went on a road trip from Texas to Vermont and back, and we stopped at playgrounds on the way and slid down many slides together! That said, with such a long drive, safety was our number one priority along the way.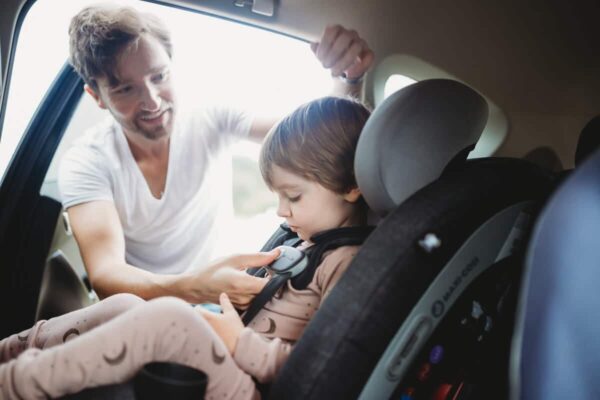 Car Seat Safety
As a dad and a car enthusiast, I actually enjoy shopping for car seats. There are many on the market, and for my boys, I appreciate car seats that are comfortable, sturdy, and especially ones that have clever little features. We got the Maxi-Cosi Magellan™ Max 5-in-1 Convertible Car Seat which is an innovative, new 5-in-1 convertible car seat that can hold a child 5 lbs to  120 lbs!
Because it's higher and bigger than the other car seats we've owned, Jude always says how he loves that his high-up perspective gives him a great view out the window now. The car seat itself feels chunky and solid, and any parent will immediately appreciate the washable fabric. This is a must-have because, as much as we have the intention to not let the kids eat in the car, it happens, and when it does, it gets messy. The installation itself was easy and once the seat was set up, it does not move. It feels safe and secure.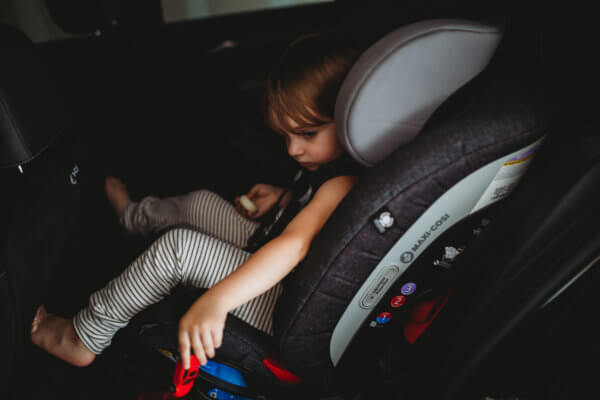 Why I Love Our Maxi-Cosi Car Seat
From a technical standpoint, this car seat fits my needs perfectly. I love the innovative ClipQuik's auto-magnetic chest clip that allows me to lock it and unlock easily one-handed. When I have both kids with me and I'm getting Jude out of his car seat, I can be holding Charlie's hand and using the chest clip for Jude with my other hand. It's a nice little feature.
Even better, the chest straps don't fall flat against the backrest when they're not in use. The Magellan™ Max sticks them out forward when the seat is empty, sort of presenting them to you for easy access. With the straps already sticking out, you don't have to lift them up to get your kid's arms through them.I wish we'd had this car seat sooner honestly because the Magellan™ Max easily transitions between the five modes for different heights and weights: Baby Rear-Facing, Toddler Rear-Facing, Toddler Forward-Facing, Child Forward-Facing, and Belt Positioning Booster. It means that you can use the same car seat for 10 years! It's no surprise to me that Maxi-Cosi is the top-selling baby car seat brand worldwide. Over the past 30 years Maxi-Cosi car seats have carried over 50 million babies home from the hospital.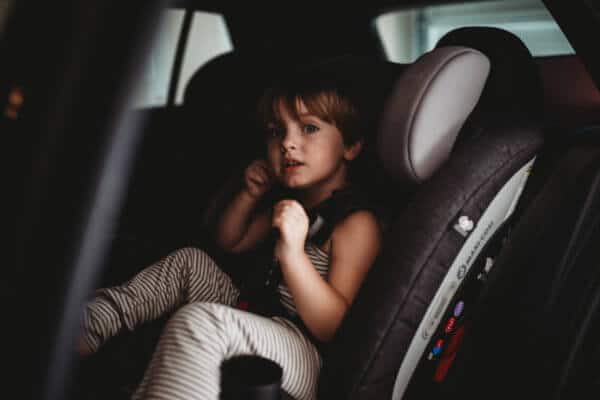 I also love that the Magellan™ Max is comfortable and that Jude sleeps peacefully in it. And thankfully, Maxi-Cosi kept style in mind with its sleek, contemporary look.
Overall, it feels like a really high-quality car seat for $399.99. It's not bad whatsoever for a car seat that will grow with your child for a decade. It's been perfect for our family adventures, and if you want to check it out you should head to one of these retailers: Albee Baby, Nordstrom, Buy Buy Baby, and other specialty retailers.

I was selected for this opportunity as a member of CLEVER and the content and opinions expressed here are all my own.