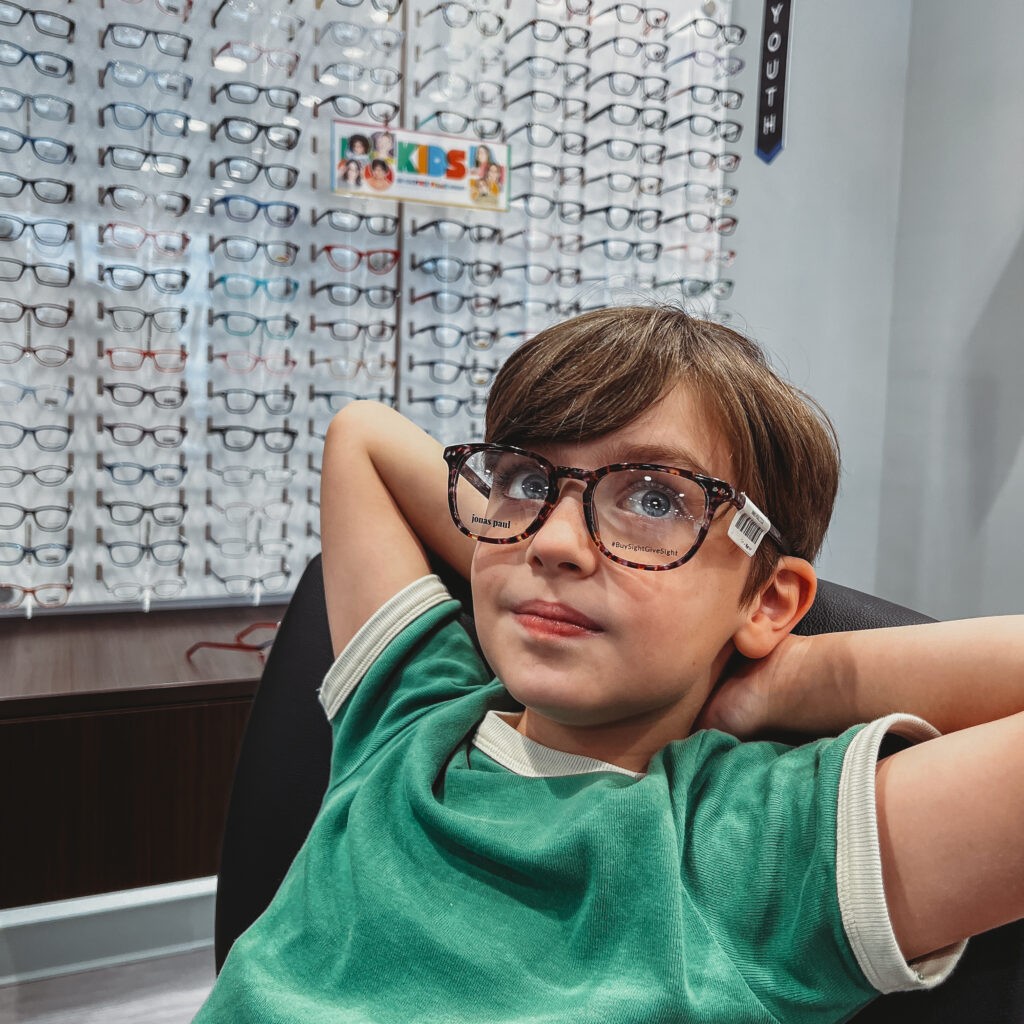 Back-to-school glasses shopping
One of my favorite things about back-to-school season is all the shopping. I love the new clothes, all the accessories for the boys, and picking out those school supplies. Jude recently got his glasses prescription updated so we figured it'd be the perfect time to have him pick out some new frames that he'd actually wear to school.
His last pair was great but incredibly expensive like all glasses are when we buy them the old way. This time, I sought out one of the new kinds of places you hear about that doesn't charge you half a month's rent for glasses, but still has a huge range of stylish frames. I found it with Eyemart Express. I went to the San Marcos, TX location near our house where Chris, an Eyemart Express associate, was so nice and helpful.
The store is all-around very inclusive. Every store associate has received training designed by the Autism Society of Texas to improve the shopping experience for autistic folks. And, as we discovered, their kid's collection is great. We picked out two new pairs ('cause Jude couldn't decide), and the staff at Eyemart Express built both of 'em, start to finish, ready to take home, in less than half an hour.  
All the store associates made us feel comfortable. They knew when to help, and were great with Jude, giving him the space to explore by touching everything and asking a million questions. The whole experience was actually kind of relaxing and pretty fun.
The staff and the environment they create were so inclusive that I'd feel comfortable bringing Charlie to Eyemart Express, who's Jude's brother with severe autism if you didn't know.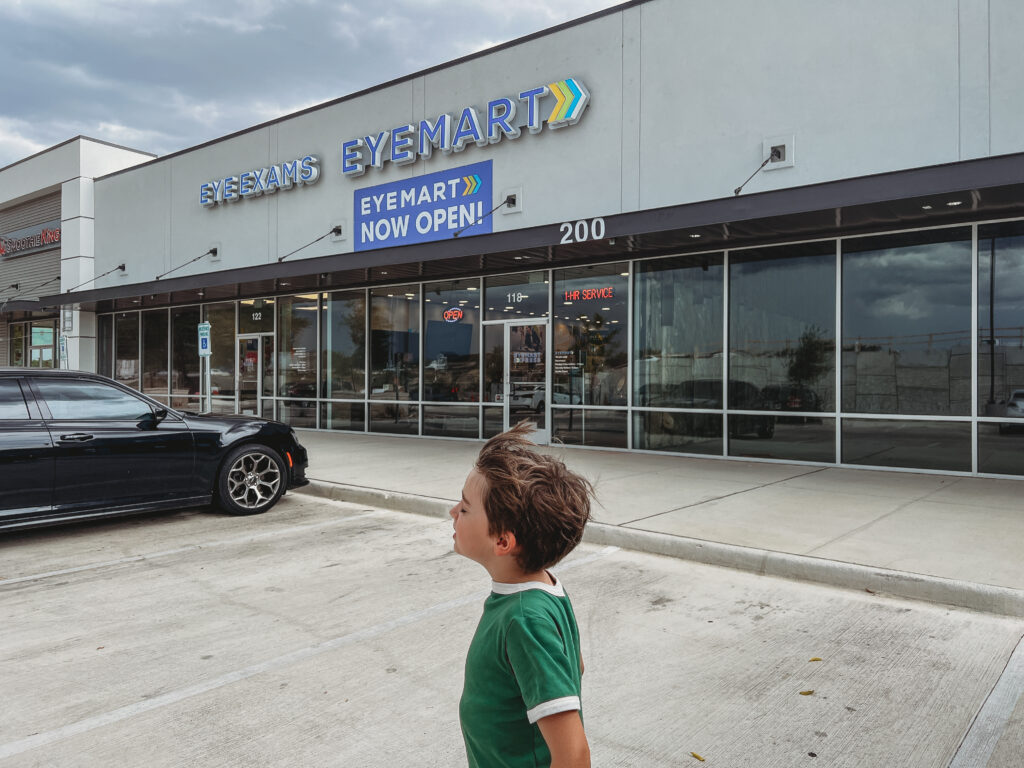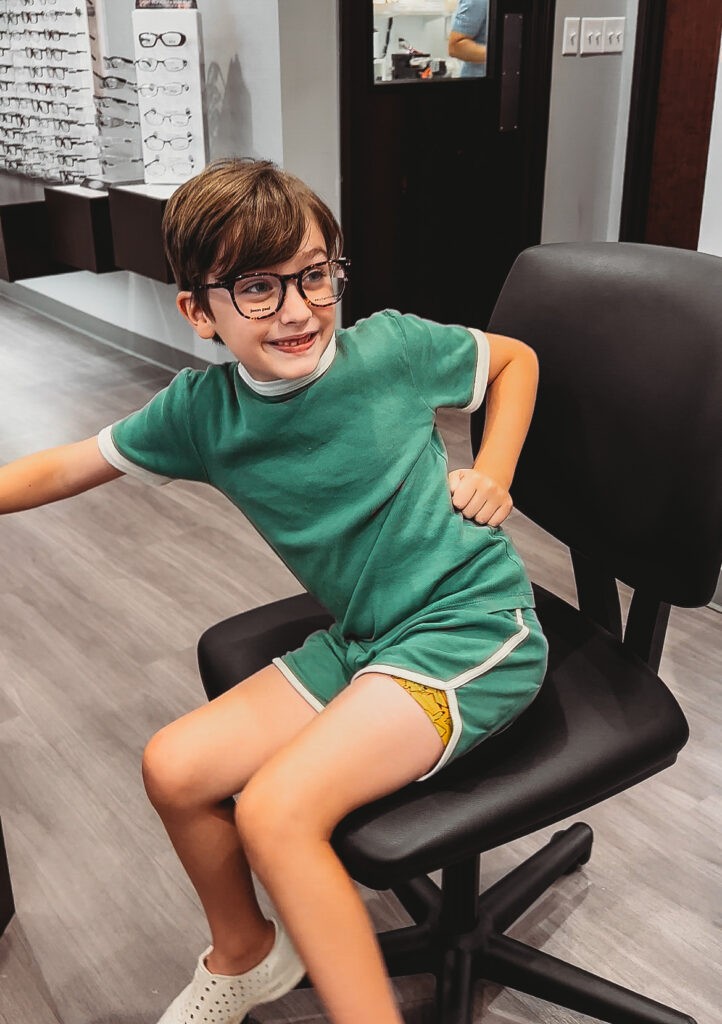 Eyemart Express: Getting glasses for your child with autism
Here are some ways Eyemart Express is making the shopping experience easier for people with autism:
Sensory-friendly: When I talked to the store before our visit, they asked if we wanted the music off. It wasn't necessary for us, but I know many kiddos who get overwhelmed by noise, so that was uniquely considerate and appreciated. 
Staff training: As I mentioned, the staff is trained in autism for ALL types of support needs. I'm always fearful of bringing Charlie to stores with us, especially to a store where things can easily get broken, but I'd bring him to Eyemart Express.
Acceptance: It feels good to know that if your child is having a meltdown or acting out, they won't be completely blindsided by it, nor judgmental either. 
Chris had great tips on what type of glasses to get depending on the feedback Jude gave him. Metal frames are more adjustable than plastic due to their adjustable nose pads, while plastic frames are fixed in shape around the nose. Jude didn't like the feeling of nose pads, but we found some frames that Chris adjusted on Jude until they fit and felt great.
I always worry about Jude breaking his glasses, or Charlie breaking them, but Eyemart Express has a frame replacement policy included in the original price! If something happens to the glasses, you bring in any piece of the broken frames, and they replace those frames at no cost. Pretty, pretty neat when you have wild kids.
Oh, and did I emphasize enough how they have a lab on-site? Glasses are built and ready to take home in as little as 30 minutes. I had to pick Charlie up from therapy immediately after choosing frames, and by the time Charlie had gotten in the car, I got a text that Jude's glasses were done and ready! 🙂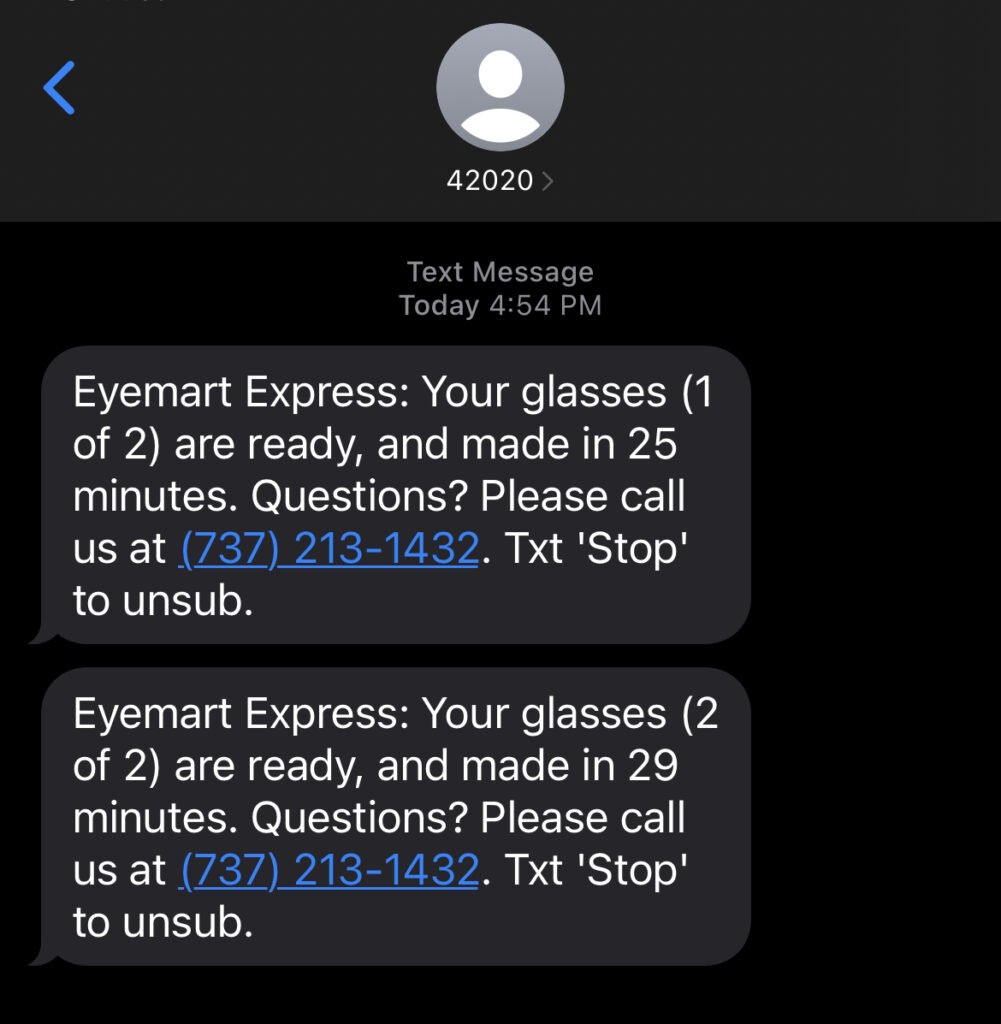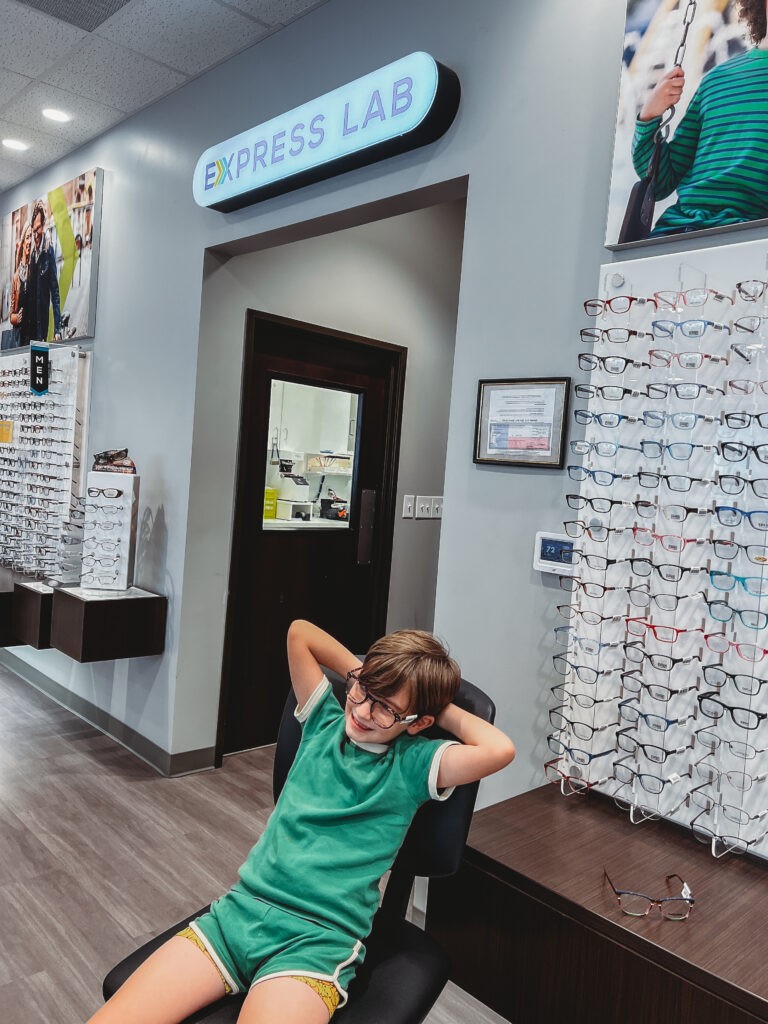 Check out Jude's new Eyemart Express glasses:
If you'd like to pick out some glasses at Eyemart Express for your child with autism, give them a call beforehand and they'll make sure your shopping experience is great. They also have a page with helpful hints and a social story to help you prepare for a store visit at https://www.eyemartexpress.com/lander/inclusive-shopping. 
As part of the back-to-school sale, two pairs of kids' glasses with durable polycarbonate lenses are only $79 ($200 value).
Check out the new frames that Jude chose: