Je suis une maman autiste française, qui vit aux états-Unis. Mon fils, Charlie,est autiste severe. Mon livre, All Across the Spectrum est disponible ici —> http://bit.ly/across-the-spectrum
Excusez mon français approximatif, cela fait très longtemps que je ne parle plus français régulièrement.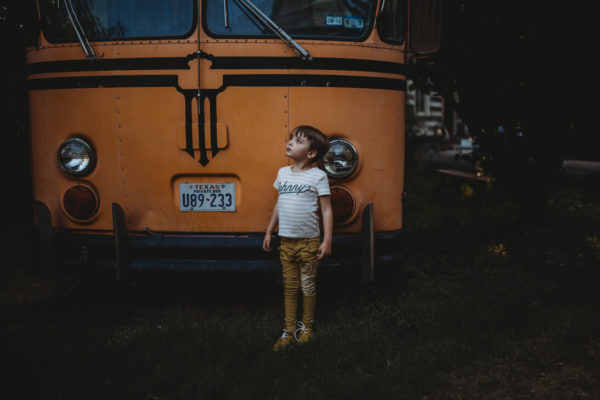 « Tu tortures ton enfant avec la thérapie ABA »
Tout comme la société en général, la communauté du monde de l'autisme n'est pas unifiée dans ses croyances à propos de l'autisme. La première fois que j'ai mentionné la thérapie ABA (Analyse appliquée du comportement) sur mon blog, il n'a fallu que quelques minutes avant que quelqu'un ne me dise: "Tu torture ton enfant avec la thérapie ABA». Cela n'a pas été une surprise. Avant même que Charlie soit diagnostiqué, j'avais cherché sur internet des options thérapeutiques et découvert que tout le monde n'aimait pas l'ABA. L'ABA est le traitement numéro un recommandé par les experts médicaux pour les enfants atteints d'autisme, malgré cela de nombreux autistes rejettent cette conclusion. En tant qu'adulte autiste, je vois les deux côtés du débat, mais dans l'ensemble, je suis en faveur de la thérapie ABA.
La thérapie ABA avant et maintenant
Je pense qu'un peu de contexte est nécessaire ici. La thérapie ABA a énormément évolué au fil des ans. Ce n'est pas la même chose qu'il ya 60 ans lorsque le Dr O. Ivar Lovaas a conçu les premières applications de l'ABA pour aider les personnes autistes. Il l'a fait sur la base des principes développés par le célèbre psychologue B.F. Skinner, trouvés dans son livre, publié en 1938, The Behavior of Organisms. À l'époque, ils utilisaient la répétition robotique des essais d'apprentissage, dans des salles stériles et administraient des sanctions pour aider les personnes autistes à acquérir des compétences nouvelles et appropriées. A cette époque, les récompenses et les punitions étaient utilisées de manière égale. Plus tard, il est apparu clairement que les récompenses marchaient mieux que les punitions, et que les punitions, même si elles auraient pu encourager l'apprentissage pour certains, ont également engendrées la peur. Les méthodes utilisées aujourd'hui pour aider les personnes atteintes d'autisme ont tellement changé depuis les premières expériences de Lovaas: il est même injuste qu'elles portent le même nom.
Thérapie ABA basée sur le jeu
La thérapie ABA de Charlie est basée sur le jeu. Il n'y a pas de punition. Bien sur, les thérapeutes peuvent donner une conséquence à Charlie en lui enlevant un jouet s'il les frappe quelqu'un ou crie, mais la plupart des parents le font avec leurs enfants, qu'ils soient autistes ou non.
L'ABA n'est pas «une solution pour tous» et un bon BCBA s'efforcera de développer le meilleur programme pour un enfant. Par exemple, nous voulions que Charlie acquière plus d'indépendance. Notre BCBA a donc conçu un programme pour lui apprendre à se brosser les dents et un autre pour lui apprendre à s'habiller tout seul. Il n'y aura pas de punition s'il ne peut pas le faire, mais s'il le fait, il obtiendra une récompense, Certaines semaines, cela pourrait être son iPad. D'autres semaines, il pourrait s'agir d'une cuillère de Nutella ou d'un biscuit.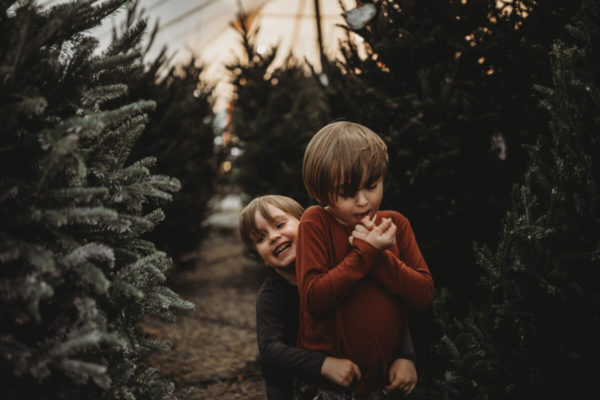 La thérapie ABA et le capacitisme
La plus grande critique à propos de la thérapie ABA est le capacitisme (ableism en anglais), la discrimination en faveur des personnes valides. Je ne suis pas d'accord pour dire que la thérapie ABA est capacitante. Vous pouvez aider quelqu'un sans changer qui il est. Charlie n'est pas en ABA parce que nous voulons qu'il soit normal. Nous voulons qu'il soit en sécurité, indépendant et qu'il apprenne à communiquer, à diminuer sa frustration (et oui,la notre aussi). Nous voulons éliminer les comportements moins fonctionnels et dangereux, comme jouer avec la litière du chat, avaler des pierres et courir dans la rue, pour lui donner les meilleures chances de réussir dans la vie. Je ne cherche pas à «réparer» Charlie.
La thérapie est là pour lui faciliter la vie en lui fournissant des moyens de communiquer et, surtout, le protéger. S'il faut donner un cookie a Charlie pour lui faire cesser ses comportements dangereux et qu'il apprenne à prendre soin de lui, et à communiquer, cela me convient tout à fait.
ABA et les histoires d'horreur
Toutes les personnes qui travaillent avec Charlie sont géniales. Mais, tous les BCBA, thérapeutes et centres de thérapie ne sont pas parfaits. Certains centres sont mal dirigés et les méthodes utilisées sont imprécises et abusives. Bien que cela devienne de moins en moins courant, cela peut expliquer les histoires d'horreur que vous lisez sur internet. Il est important que les parents choisissent un centre ABA qui correspond à leurs valeurs, un lieu où les thérapeutes et les BCBA les écoutent s'ils ont des préoccupations sur la façon dont une compétence spécifique est enseignée.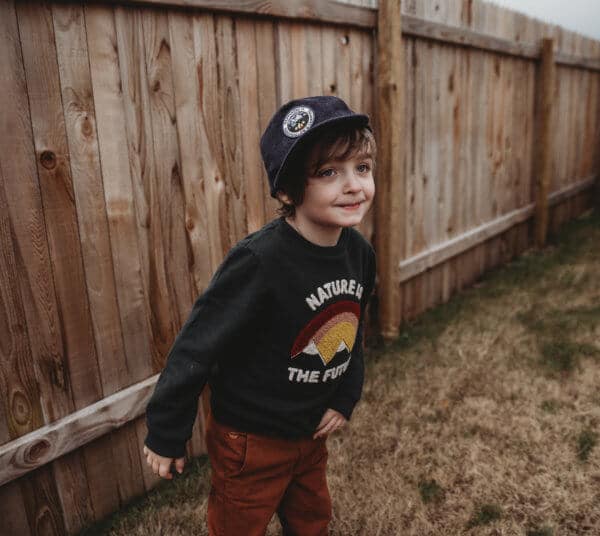 La thérapie ABA et le stimming
D'un autre côté, il y a une partie de moi qui voit comment l'ABA peut parfois être nocive pour les autistes. Par exemple, certains thérapeutes ABA peuvent empêcher un enfant de battre des mains (flapping) ou de se balancer. Pour moi, il n'y a rien de mal with stimming tant que cela ne gêne pas l'apprentissage. À l'école, j'espère que les enseignants apprendront aux autres élèves ce que cela signifie, au lieu d'essayer d'empêcher Charlie de stim parce que les autres enfants ne comprennent pas.
Mais bon, un stimming constant peut empêcher un enfant de se concentrer en classe. Je ne pense pas que nous, les autistes, devrions changer pour nous adapter aux personnes neurotypiques, mais je veux aussi que Charlie ait toutes les chances possibles pour qu'il puisse éventuellement apprendre, et peut-être que cela signifie l'empêcher de stim dans certaines situations . L'équilibre entre vouloir que les gens acceptent les comportements non-nuisibles que les autistes adoptent souvent et vouloir que Charlie soit accepté, et capable de se concentrer dans des situations de la vie réelle, est parfois difficile à trouver.
Oui à la thérapie ABA mais avec certaines conditions
La thérapie ABA a été d'une grande aide pour Charlie et pour nous, ses parents. Cela m'attriste à quel point on accorde peu d'importance aux parents d'enfants autistes. Ca m'écoeure lorsque les gens me disent que je torture Charlie avec l'ABA et que cela n'a aucune importance que Charlie apprenne à communiquer et à développer des compétences en matière de soins personnels, car ce qui compte, c'est qu'il soit heureux. Charlie est parfaitement heureux quand il joue dans la litière du chat. Charlie est content quand il se cogne la tête contre le mur. Charlie est content quand il court dans la rue devant les voitures…
Qu'en est-il de la sécurité de Charlie? Qu'en est-il de moi en tant que mère? Dois-je laisser mon enfant se mettre en danger parce qu'il est heureux? Charlie est malheureux quand il ne peut pas communiquer et se faire entendre. Grâce à ses thérapeutes ABA, Charlie peut maintenant communiquer des besoins de base (genre "je veux de l'eau)  avec une application sur son iPad, appelée ProloQuo2go.
J'étais désemparée avant que la thérapie ABA entre dans notre vie. Je n'aurai pas pu accomplir ce que les thérapeutes de Charlie ont fait pour lui, par moi-même. Un enfant autiste grandit dans un monde composé presque entièrement de personnes neurotypiques et doit apprendre à fonctionner en son sein. L'objectif ultime de l'ABA est d'aider les personnes autistes à vivre une vie indépendante, safe et heureuse dans ce monde – et je pense que c'est merveilleux. Bien que je comprenne certaines des inquiétudes suscitées par l'ABA, j'estime que l'ABA administrée par des personnes attentives, ouvertes à la critique et soucieuses de l'intérêt supérieur de l'enfant est la meilleur thérapie pour des enfants autistes.