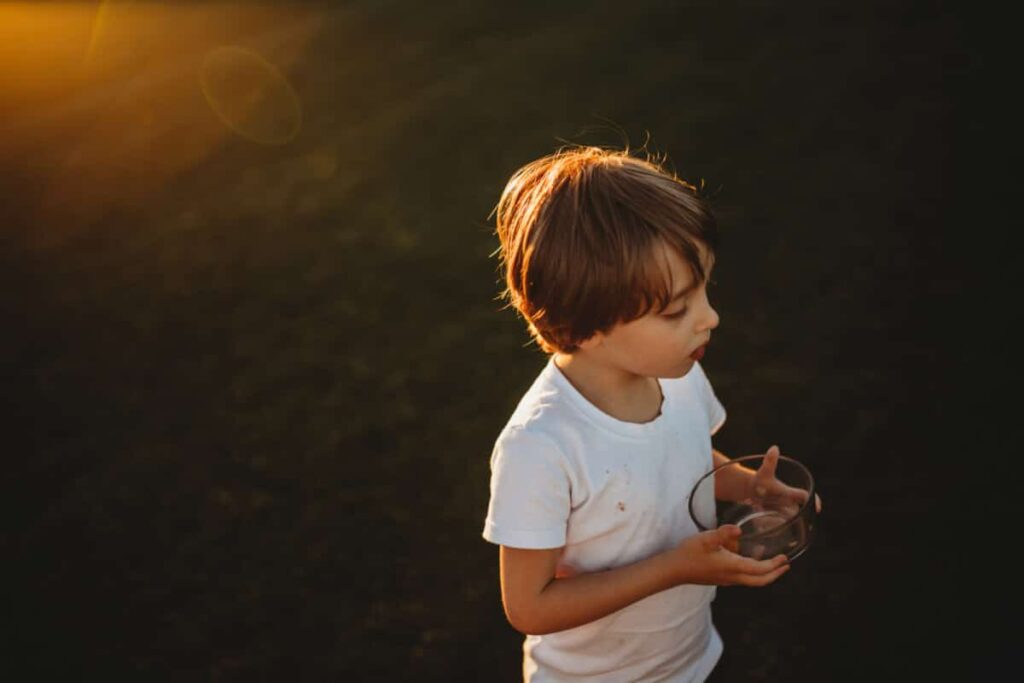 Last weekend, we decided to go on a little weekend trip to spend some time as a family. We didn't want to go too far since we were limited with time, so Arlington, TX became the perfect destination. Arlington is a city just to the west of Dallas, and is primarily known for being the home to the Texas Rangers, AT&T Stadium, and Six Flags Over Texas, but it's also more than that. It's a great place for people looking to escape their routine and have a fun family vacation.
Arlington has many hidden gems, and I'm going to share my favorite with you. We thought about going to Six Flags because I've never been and it sounds super fun, but we decided not to and to discover Arlington and its parks instead. We stuck to kid-friendly activities and visited the city and its restaurants. They also have an awesome shopping center but we didn't get a chance to shop. Next time though!
On the road again
The boys are used to being in the car for extended periods of time. When Charlie was one, his very first trip in a car was a drive from Boston to Austin. It was a long and super-fun road trip and I don't think he cried even once. In 2016, with both Charlie and Jude we went on another long road trip from Austin to Burlington, Vermont with a stop by the Jersey Shore to attend our friends' wedding. One more time, the boys did amazing! Arlington is only a 3 hour drive from Austin, so needless to say, it was an easy trip for them. They even held hands in the car. So sweet!


Welcome to Arlington, Texas
First of all, the weather is amazing this time of year. We had a big blue sky the entire time we were there. Since we decided to make the trip about the kids, we chose to go to a nice park, Don Misenheimer, in South Arlington. There's a playground, a splash pad, basketball courts, and a picnic area too. Every kid's dream! Splash pads are the kids' favorite thing to do during the summer because they love to run under the water and get wet. It keeps everyone happy and fresh during our hot Texas summers. The splash pad in Arlington wasn't open yet when we were there but we still had a lot of fun at the playground. The people were so friendly too. They made us feel right at home.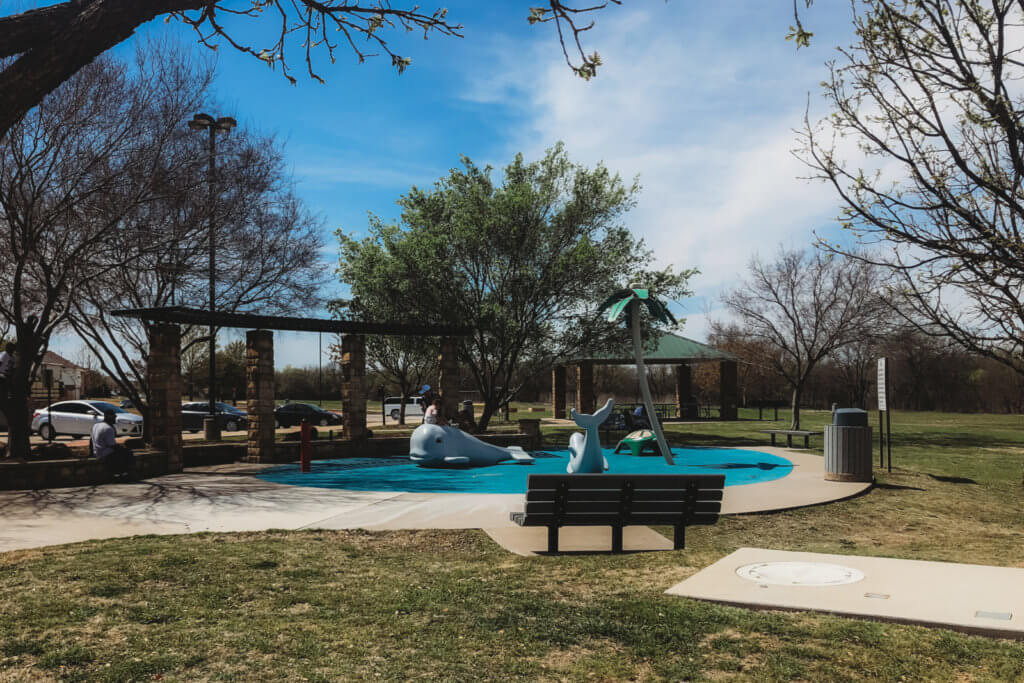 Time to eat!
That's right… Time to eat, y'all! Arlington has a multitude of amazing restaurants. We went to David's Barbeque and it was amazing. I'm a big fan of BBQ in general so I'm picky about it and can tell you it was delicious, especially the brisket. Yum. If you're not a fan of BBQ and Tex Mex, Arlington has other options like Turkish and varied European cuisines. Pro-tip if you eat BBQ with your kiddos: pack an extra outfit. I'm glad I had an extra one for Charlie who after devouring his ribs, wiped his hands on his shirt. (And pants. And everything else near him.) That's how you know the food is good! After dinner we decided to check out River Legacy Parks, and it was really peaceful and beautiful. It has trails that go through a forest, open fields, and many picnicking areas. It was just perfect for after dinner to let the kids run around.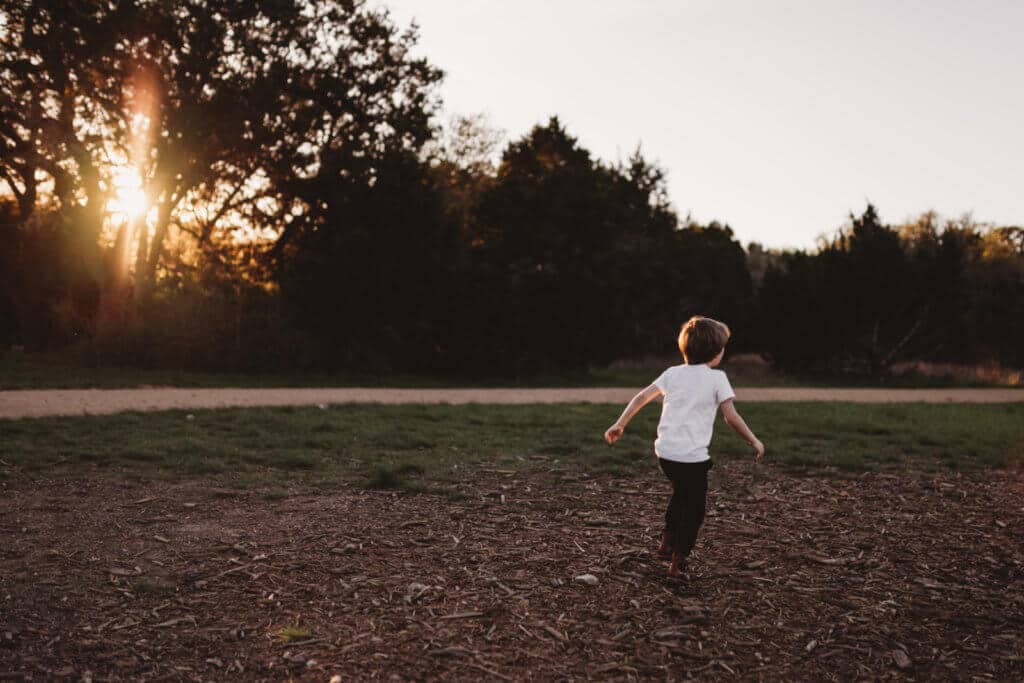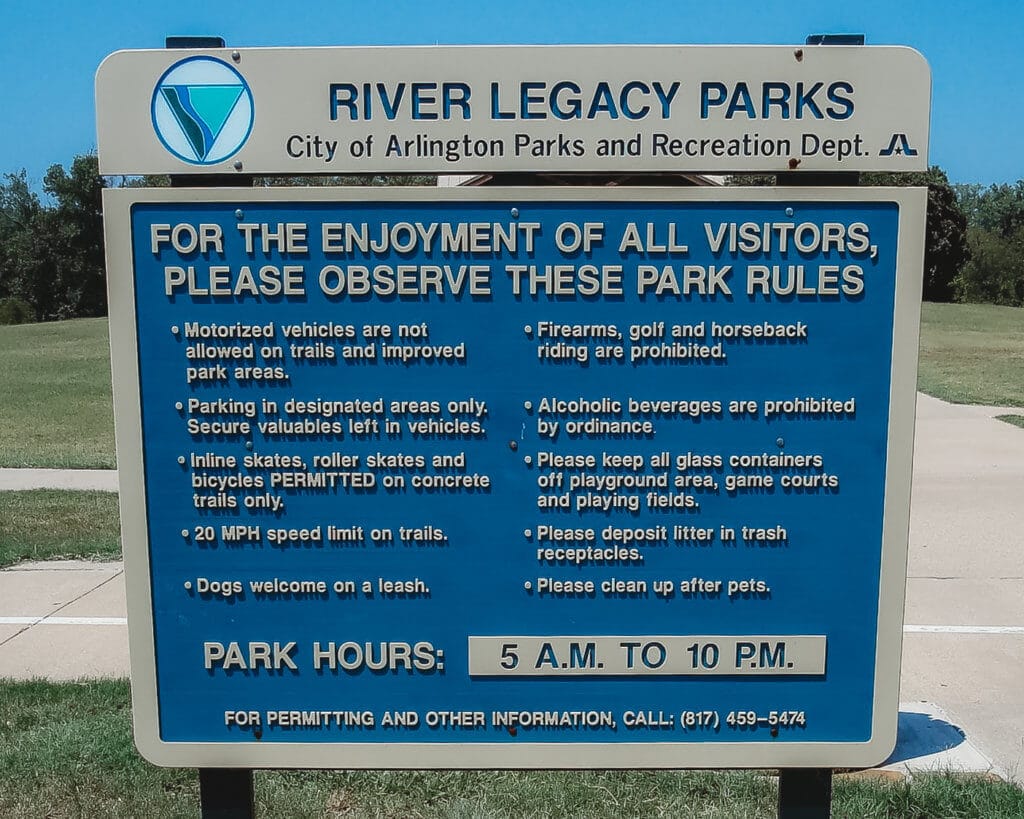 My Arlington Bucket-List
We ran out of time, but we'll be going back to do a few things:
Blue Mesa Grill: Southwestern dishes and a tequila bar.
Put-Put Entertainment: Miniature Golf for the entire family.
UT Arlington: Take a walk around the University of Texas at Arlington.
Six Flags Over Texas: A 212-acre theme park featuring dozens of thrill rides, shows, and activities.
AT&T Stadium: Home of the Dallas Cowboys.
S.J. Stovall Park: Community park named as a tribute to S.J. Stovall and his influence on Arlington's development.
Arlington Highlands: An awesome shopping center that offers over fifty stores to do some shopping, and a movie theater.
Have you ever been to Arlington, Texas? What did you love there?
Check out a short video of our trip!