Ideally, my kids would never watch TV and always be playing outside or reading, but let's be real – that's not realistic. I like that I can give them an iPad when I need to catch a break. That said, if I let him, Jude would listen to that annoying "Daddy Finger" song non-stop, morning to night. …Shudder... Because of this, it's important for me to find YouTube videos that encourage his development. I like the classic channel KidsTV123 but at our house we already know all their songs by heart, and I wanted the boys to watch videos that are a bit more advanced.
Kiddo TV on YouTube
In comes Kiddo TV. It's is a groundbreaking edutainment channel specifically designed to simultaneously educate and entertain kids. Kiddo TV lets kids have fun while developing basic cognitive abilities, along with essential skills like counting and building a vocabulary.
For kids as young as mine, educational stuff has to be fun or play-based or it has no chance of penetrating their sweet, little skulls. That's why Kiddo TV actually interests them, and as they get older, there are videos for different age ranges too.
For babies they have fun and colorful lullabies, and rhythmic music. They have videos meant to teach about different subjects like Halloween and Christmas. Jude loves this special Christmas edition of The Wheels on the Bus. There are videos for all types of kids. Jude also loves this animal puzzle video. It's simple and visually appealing which is perfect to help toddlers increase their vocabulary and receptive language skills. They have six different puzzle videos so within a couple of weeks, I bet your child will know all his animals. 🙂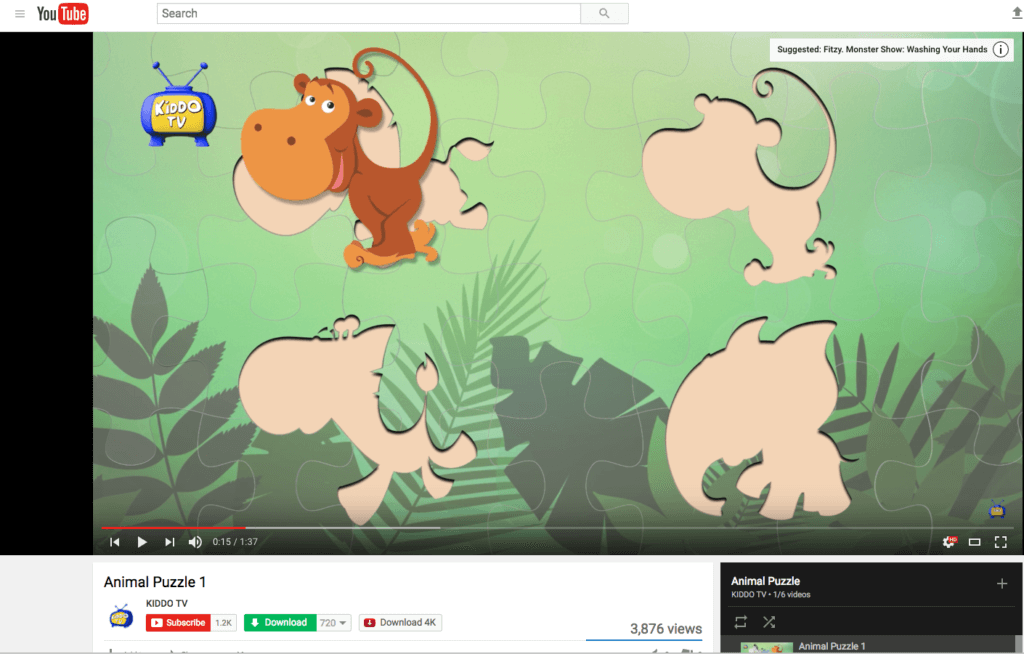 Kiddo TV for older children
For older kids, they have videos on other topics like art, numbers, the alphabet. The videos feature real life people, making it easier for children to relate and retain the information. The kids in the video are from different ethnic backgrounds too, so all sorts of kids will find someone who "looks like them", and also gives exposure to kids who look different than what your child may see in their daily life.
My personal favorite video for older kiddos is the magic one. I've always loved magic tricks and I would have loved to have access to this kind of video as child. If your kids like magic, I encourage you to watch it too.