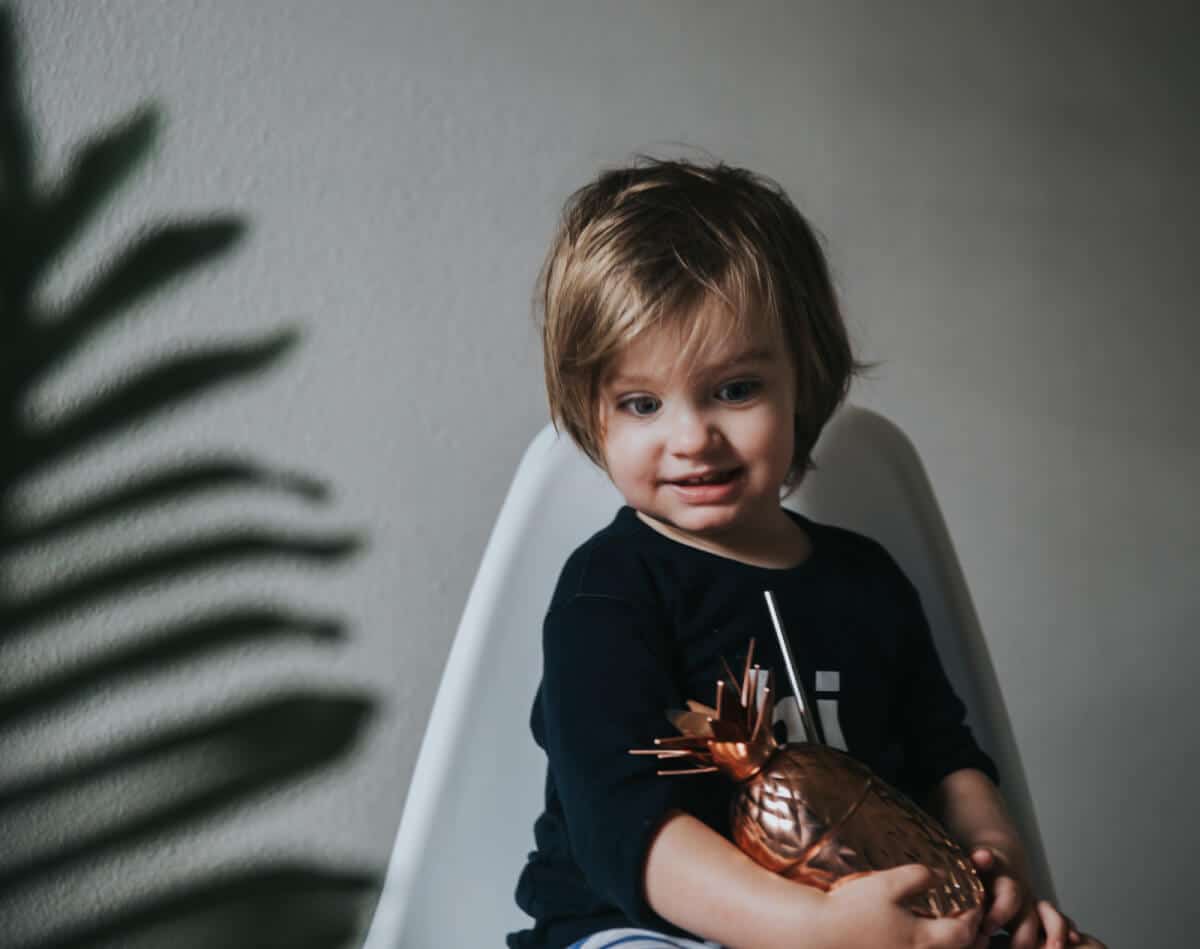 As parents, we're always trying to make the best decisions for our children. It's common for kids to be picky eaters, and it can a be an everyday battle to get them to eat nutritious foods. My boys are no different than most toddlers. They're picky and have definite tastes. For instance, they both love juice! My worry is that most juices contain a lot of sugar. I've tried to get Charlie and Jude to drink pure coconut water since it's supposed to be good for you but they don't like it. I don't want to take juices away from them, though, so we've been compromising!
Welch's 100% Grape Juice with Coconut Water
I've recently come across a new product. I'm always excited to try new things and Welch's didn't disappoint with their new Welch's 100% Grape Juice with Coconut Water. Welch's newest product not only tastes great but has all the added benefits of coconut water and naturally 30% less sugar. We usually water down the juice we give Charlie and Jude due to an excessive amount of sugar so it's definitely a huge benefit for us to have found one with 30% less sugar. Why water down when you can water up with Welch's 100% Grape Juice with Coconut Water. Anything we can do to limit the boys' sugar intake without taking away their favorite foods is great. Welch's 100% Juice with Coconut Water fits into our lifestyle perfectly.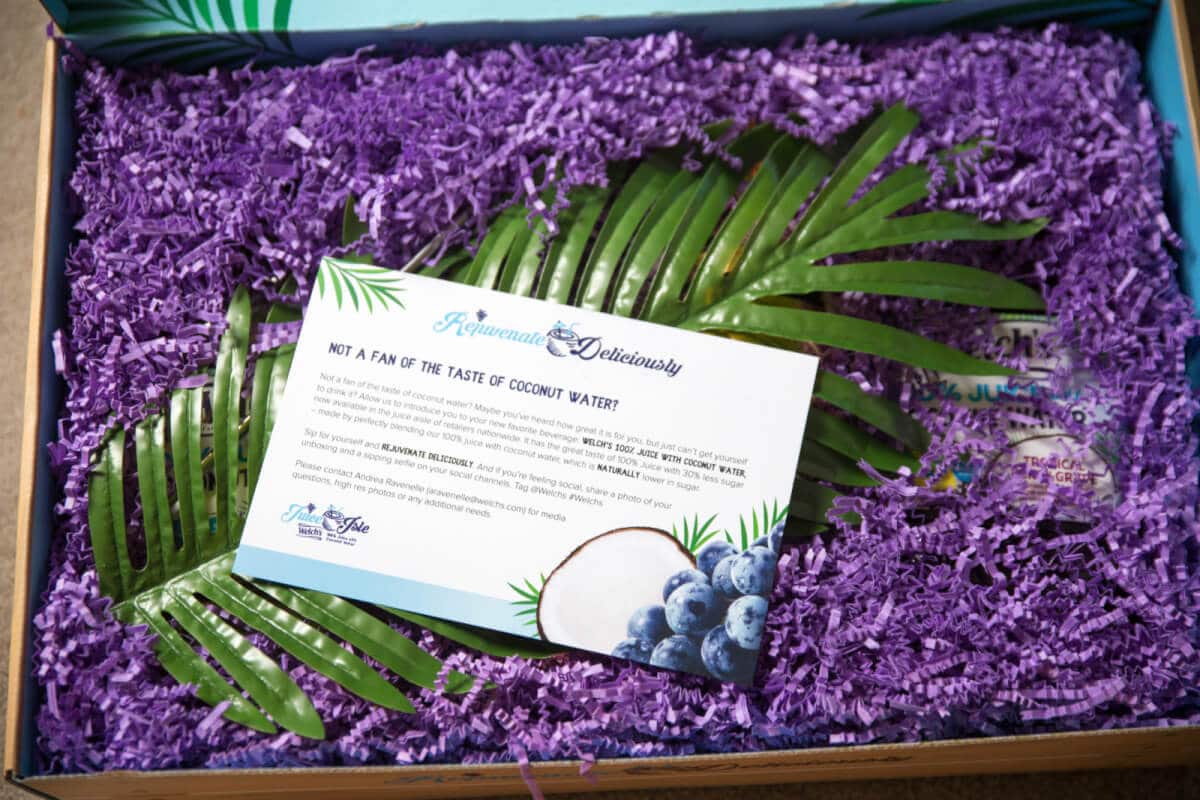 Welch's for the entire family
Jude likes to drink out of his Welch's pineapple cups. Whenever he does that it feels like summer is still here. Welch's is also the perfect addition to your morning smoothies. And I appreciate that Welch's is made right here in the USA, with family farmers and Welch's grapes.
Are you skeptical of coconut water because of the taste? That's why I was. I kept hearing how great it is for you, but I just couldn't get myself to drink it. Welch's 100% juice with coconut water solves this issue. It has the great taste of Welch's 100% Juice with the benefits of coconut water including, like I said, 30% less sugar.
It's a nice addition to my morning routine: a glass of Welch's with a side of eggs and bacon and I'm ready to start the day. The boys always ask for it. Jude's favorite flavor is the Welch's 100% Tropical Mango Juice with Coconut Water and Charlie's favorite is the 100% Grape Juice with Coconut Water.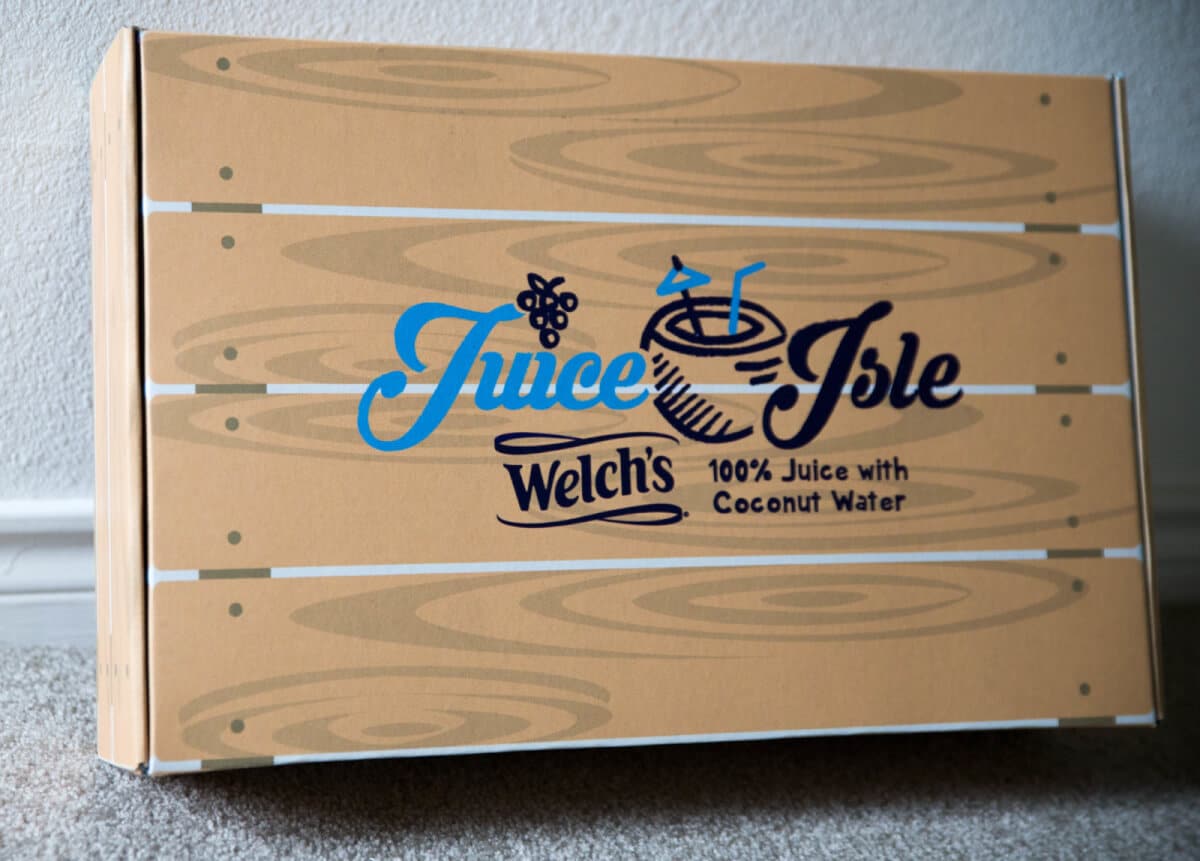 You can find Welch's in the juice aisle at your grocery store. So tell me: which flavor is your favorite?