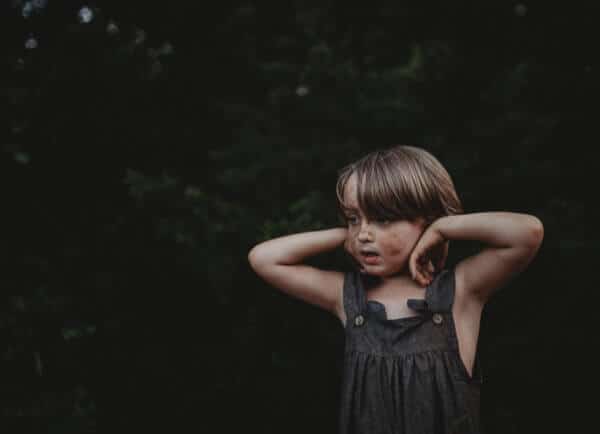 It's almost back to school time and to make sure everything goes as smoothly as possible you need to be prepared! For kids, it can be difficult to get back into the rhythm after months spent resting and having fun. Being the mother of two kids, including a severely autistic child, Charlie, it's important for me to prepare him for the new school year. Here are my 3 tips for a stress-free start.
Create a routine with small tasks for your kids
Before returning to school it's important to reinstate the same routines in the morning and the evening. For instance set up clear rules and instructions, because this gives the child a sense of trust and security. Be proactive. The transition will be much easier if you start one to two weeks in advance. You'll avoid unforeseen tantrum and late arrivals.
To help you during the week, and to help your child become independent, give them small tasks to accomplish. This sense of accomplishment will instill confidence during this crucial time of year. That said, avoid making it a chore and instead say that you think they're old enough to take on this new mission. They'll appreciate that you talk to them like a big kid.
In the morning, I encourage Charlie and Jude dress themselves even though it takes a little more time. Of course, I have some tips to make the process easier with velcro shoes, wide neck sweaters, and for you to keep their clothes well organized.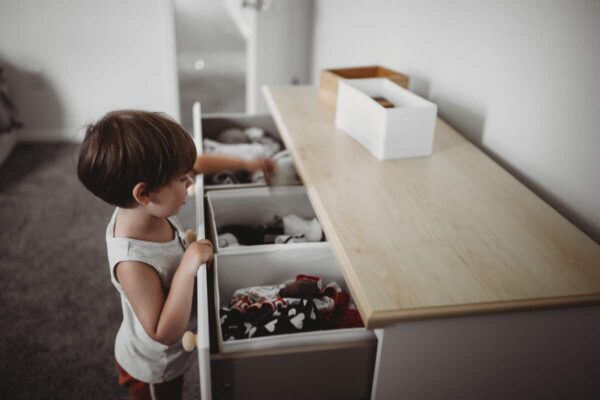 I bought a South Shore chest that's perfectly convenient for this. It's the right height for my little ones, so it's easy for them to choose their own clothes. In the evening routine, I also ask them to put their toys away before going to bed. Charlie's bed is a sailor bed complete with three drawers which make our life easier. If your kids are older, they can help you by putting their lunch in their lunchbox or even making their own lunch. If you have multiple kids, have them work together by breaking apart tasks.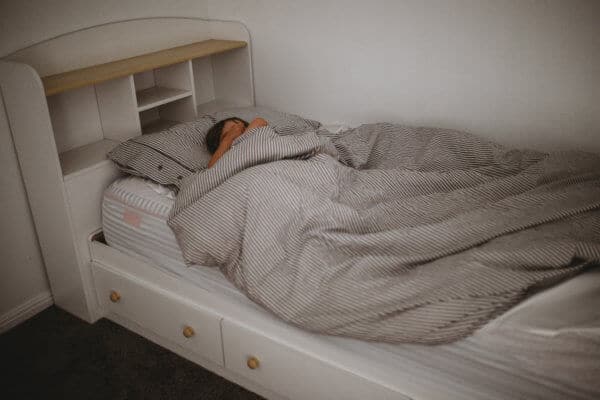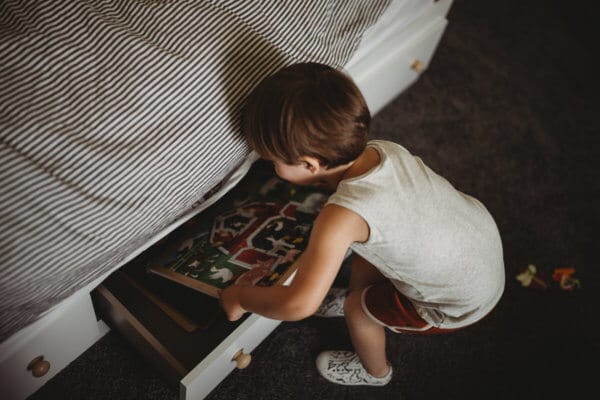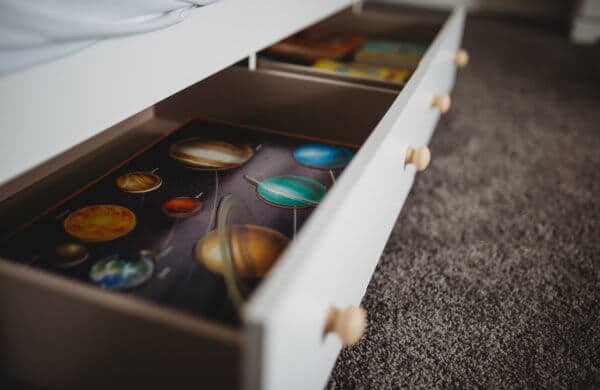 Fix your storage system before school begins
Don't wait for your children's homework to pile up at home. Be proactive and find storage solutions! For my part, I opt for storage boxes to facilitate the organization. South Shore Furniture provided the budget-friendly ones I use. I keep it where everyone in the family can reach so when we get home from school, I can ask the boys to put their belongings in one of the boxes. This is again a good way to give them some independence while creating a comforting routine.
Autistic children often need routine to feel confident and knowing in advance what will happen reassures them. This is the case with Charlie. Doing the same thing every day helps him transition from one activity to another more peacefully. The mere action of putting things in a storage box marks the transition from school to home. Another advantage of these baskets is that in addition to their being practical, they're decorative too!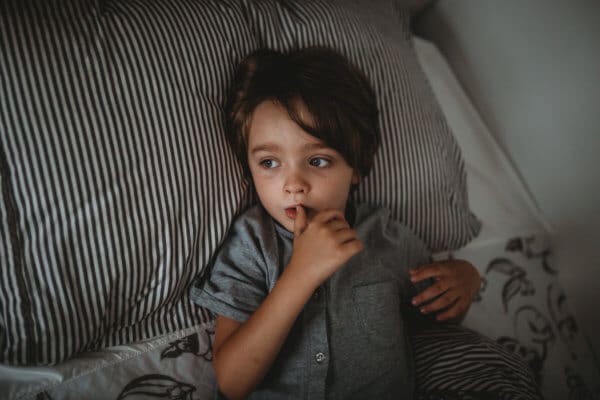 Focus on the positive sides of back-to-school
You gotta focus on the positive. Build positive expectations, and emphasize the appeal of the new school year starting. Reassure your child because it's common for them to be apprehensive before school starts. My little Jude was apprehensive before changing classes in his school this year because his friend wasn't going to be with him there. Let your child know that you understand his fears and that you have lived through them too, but that everything will be fine. The little efforts I put in place to improve sleep quality and independence really make a difference.
I hope my mom-tips and tricks will help you and your kiddos have a great first day back to school!