Or the importance of setting up an example for our children
When it comes to parenting, I try to remember that how I act affects how my children behave. It seems so basic, yet it's so important.
Don't get me wrong, I'm not perfect! But now that I'm a mom, I do my best to remember that my actions have consequences, not only for me but also for the boys, and that's why I have to set an example for them. It's probably one of the best motivations there is when it comes to wanting to better yourself.
Children absorb and react to everything, I see it all the time, like when Jude behaves differently depending on my actions and mood. For instance, when we are tense around him, he too becomes stressed and has more outbursts. If I forget to wash my hands before dinner, Jude will point it out and ask why he has to do it if I don't? And that's fair.
I need to act the way I want my children to act. This applies to so many things, from handling conflict and expressing emotions to creating healthy habits. We've been teaching Jude about healthy food versus junk food, and now we're working on healthy sleeping habits. That starts with a good mattress for a comfortable night of sleep.
I've been looking and looking for the best mattress — that is quite the task. There are tons of mattresses out there so it's hard to know, but we've found one we're so happy about. My back and my brain thank me for finding it!
What's the best mattress for back pain?
When a drunk driver hit me on the highway, I got persistent back and neck problems. I was in pain for a long time, and sleeping comfortably became more important than ever for me.
I researched the best mattress for lower back pain and ended up getting a Puffy Lux mattress. I simply LOVE it. It feels like sleeping on a cloud. It's not too hard, and not too soft — just perfection.
I'm not surprised that this memory foam mattress is a top-rated mattress.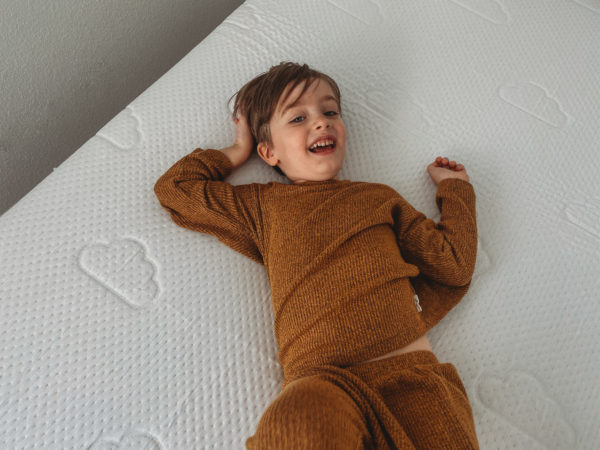 We came up with a list of things we can do to sleep better:
I love that the frame is adjustable too. And the mattress can be used on any type of bed frame or box spring to easily fit into anyone's life.
We're getting a new bed frame this month and I don't have to worry about the mattress fitting in any way. I used this opportunity of getting a new mattress to start a discussion about healthy sleeping habits with Jude.
No sugar before bed

Brush teeth

Put on pajamas

Read a book to relax

Turn on white noise

Lay on a

comfortable mattress

Close your eyes

Think of something happy
Additionally, since Jude sometimes gets anxious at night, we set up a night light in his bedroom (that he chose). He's at the age when the dark is scary and I've noticed that the more I make him part of the process, the more positively he reacts and feels.
This goes for other things too. For instance, if I want him to try new food, I ask him to help out with cooking it or picking it at the grocery store.
When I got my Puffy mattress, he helped me with the setup. The mattress came straight to my door and it was a breeze to set it up. I literally just had to take it out of the box, unroll it, cut the plastic and wait for it to expand. That's it!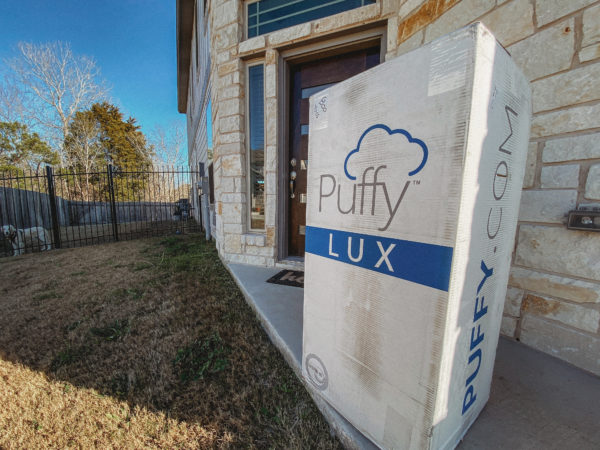 Puffy mattress for a good night of sleep
So yes, when it comes to helping Jude with healthy sleeping habits, the best thing I can do is to set the example for him. I do my best to follow through with all those tips we came up with, and when I do it, Jude is more likely to do it too.
Our Puffy mattress was a great addition to our bedtime routine. It literally has clouds all over it, and that's exactly what it feels like to lay on it — like sleeping on a cloud!
Thank you Puffy for sponsoring this post, all opinions expressed are my own.