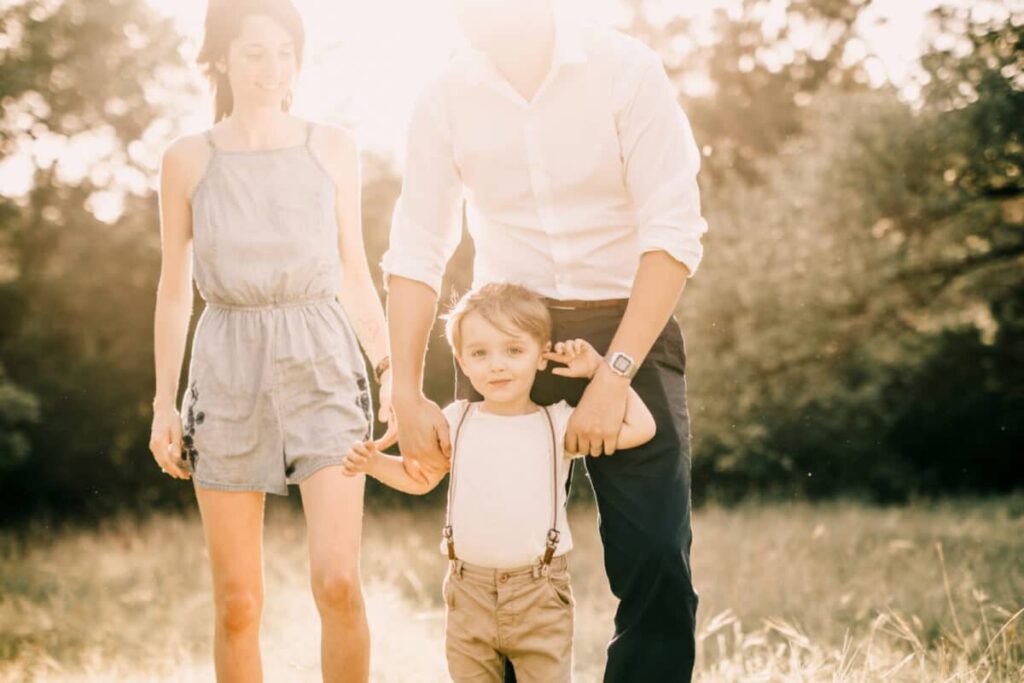 Julia, an autistic character and the first character to be introduced on Sesame Street with special needs, made her debut on the show this month. The red-haired, green-eyed character adds interest and invites viewers to understand inclusiveness and appreciating differences. I applaud Sesame Street for introducing such a valuable role model. You can watch the full episode here.
How to use this episode as a teaching moment with your child?
1 – Big Bird wants to be friends with Julia.
At the beginning of the episode, Julia is sitting at the table drawing pictures with Elmo, Abby Cadabby, and the adult human owner of Hooper's Store, Alan, who acts as Julia's advocate throughout the episode. Big Bird then tries to interact with Julia, who ignores him. Alan explains to Big Bird that sometimes it takes Julia a while to answer and that it helps to ask again. So Big Bird asks Julia for a high-five, but she ignores him again. Big Bird shares his concerns with Alan saying, "I don't think Julia likes me very much". He looks sad because he wants to be Julia's friend. Alan explains to him that Julia is autistic and that's why she does things differently than what he's used to. Big Bird really makes an effort to understand Julia. He tries to get inside her world instead of forcing her into his. It's such a positive message. Big Bird is trying to be Julia's friend and is not put off by her differences.
2 – Julia does things her way and we can all learn another way to play.
Among other things, the episode also shows Julia teaching the other characters how to play tag her way by bouncing instead of running. The characters are patient and accept the challenge even though it's not how they're used to playing. They end up having fun! Different doesn't mean less than. This is another important message of the show: try it… you may like it! Not only does it demonstrate to children that being different is okay, but it also encourages them to go out of their comfort zones and try new things.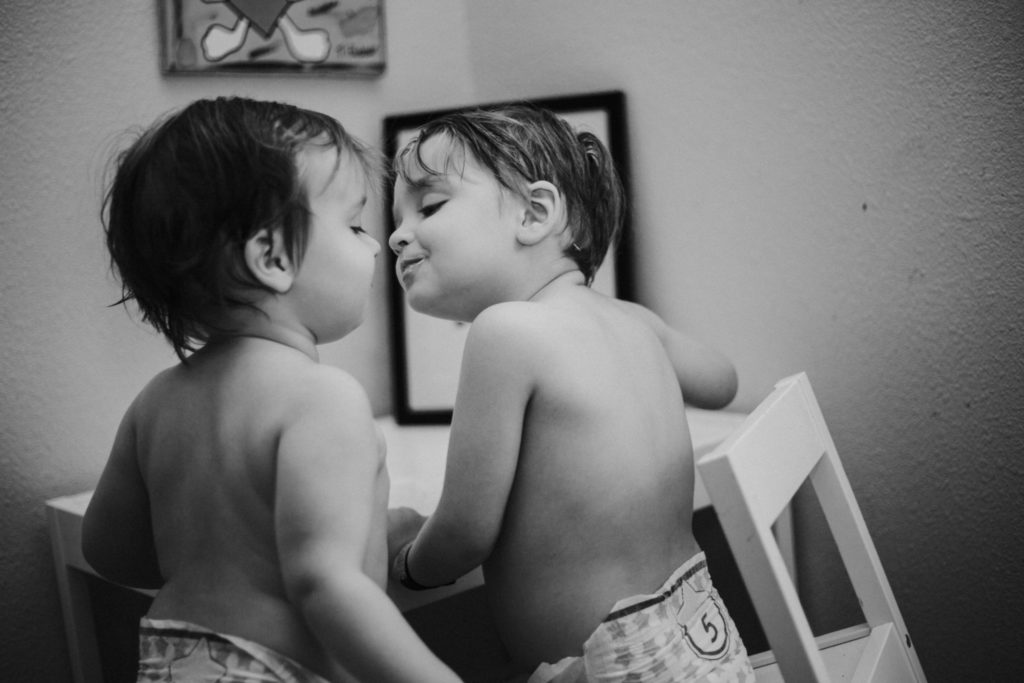 3 – Julia shows behaviors that are different and unique, and that's okay. 
Throughout the episode, Julia shows certain behaviors that are unusual to the other characters. The episode begins with her using a brush to paint while the other characters are using their fingers. This aims to show the sensory difficulties many autistic people face in their daily lives. Even though she's using a different method, her painting looks beautiful. In fact, it looks amazing. (Side note: not all autistic people have a "special" skill that they're exceptional at.) At one point, she covers her ears as an ambulance drives by. Alan explains that while the sirens may not be loud to the other characters, they were loud for Julia. I also like how she flaps her hands when she's happy because it's something that many autistic people do. It's a self-soothing act that allows people to self-regulate. I'm happy it was portrayed in this episode. Despite these unique behaviors, the other characters continue to include Julia.
4 – Big Bird encourages all children to respect diversity. 
Along with being inclusive towards kids with autism, I loved that the episode was directed at neurotypical kids too. It encourages them to be more inclusive and tolerant towards people who are different from them. It was smart of Sesame Street to show an existing character trying to be friends with Julia. Big bird doesn't get mad when Julia ignores him at the beginning. He's sad because he wants to be friends with her. Big Bird encourages all children to respect diversity. All the characters are kind and respectful. Moreover, they had fun! This episode shows children that being friends with an autistic child can be just as fun as being friends with a neurotypical child. The show also makes a point to show that even if Julia doesn't answer to her name and make eye contact, she still wants to make friends with the other characters. It's often an untrue stereotype that autistic people don't want friends.

Good Job Sesame Street!
In a nutshell, the more people who talk about autism, the easier and more natural it will be for our children to grow up and not bully nor ostracize autistic kids. The message from this episode is that we all belong in the same neighborhood. It doesn't matter what our differences are. We can all get on well with each other and we can all be part of the same community. Acceptance of differences is something that needs to be taught. Big Bird is a great model for neurotypical kids to follow.
Sesame Street has an impossible task to portray autism "perfectly" and please everybody. One thing that could have been done differently is portraying Julia as non-verbal, though that may not have fit into the show quite as well. I feel like we often forget about the non-verbal children out there who rely on AAC devices and other methods of alternative communication to express their needs. That said, the saying "if you've met one person with autism, you've met one person with autism" is something to always keep in mind. There are no two autistic people exactly the same and Sesame Street can't make everybody feel represented. When Big Bird asks what autism is, Alan answers, "well for Julia it means…". For Julia. Autism won't mean the same for everybody so I really liked that distinction! Good job, Sesame Street!