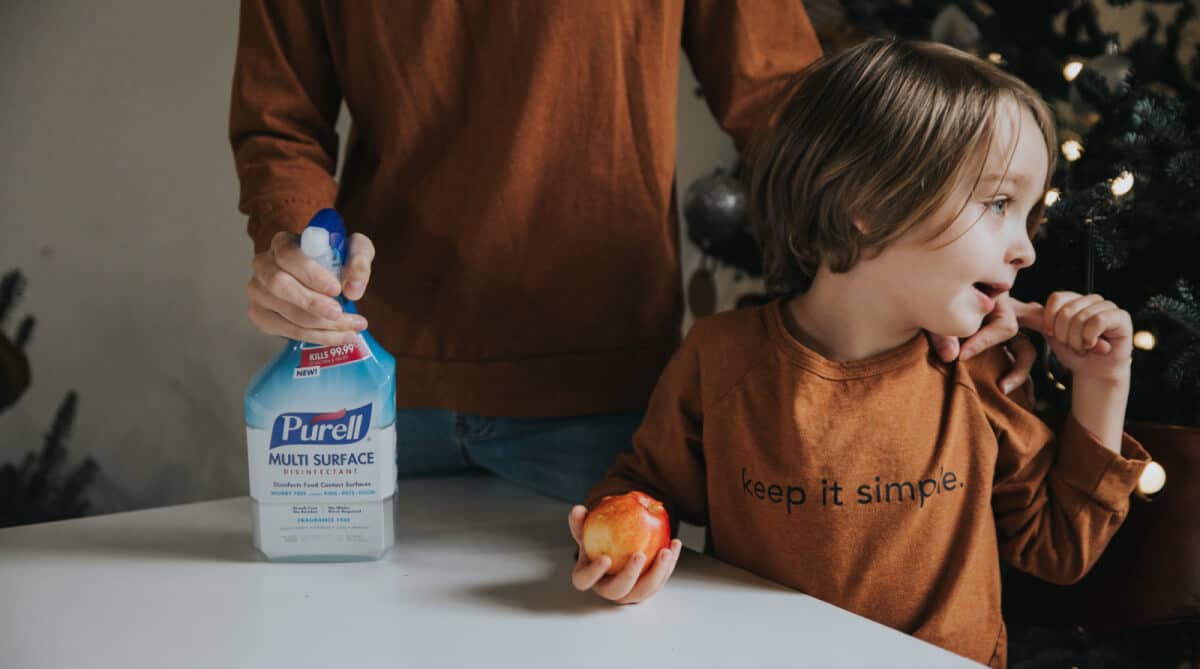 This post was sponsored by GOJO, the makers of PURELL® Multi Surface Disinfectant, as part of an Influencer Activation for Influence Central and all opinions expressed in my post are my own.
It's almost Christmas! I'm so excited because this is my favorite time of year. I love how magical everything is, especially if it snows. I love that it's a time for giving and spending time with the ones we love, and I adore seasonal activities like baking cookies, getting a freshly cut Christmas tree, and seeing all those magical Christmas lights. Oh, and of course, I love seeing the boys opening their presents on Christmas morning. There's so much heartwarming excitement in their eyes.
While I'm daydreaming about all those wonderful season activities, I also have to focus on getting the house ready for guests. I'm somewhat of what you'd call a clean-freak and I'm even more thorough when family comes to town. Here are my few tips to keep the house clean and germ-free this holiday season.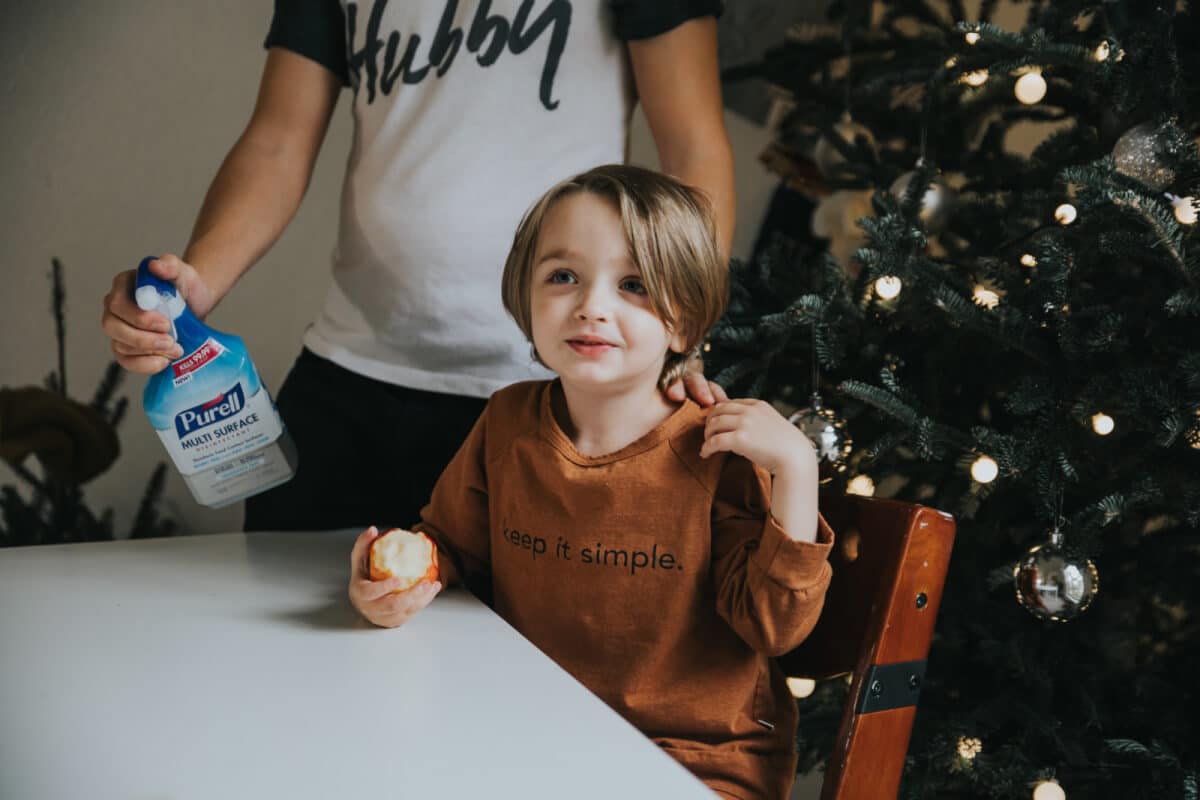 Disinfect without bleach
To me, it's very important that the products I use are antibacterial. The problem with most cleaning sprays that kill germs is that they are also dangerous for kiddos. I always feel uneasy about using bleach sprays on things the kids interact with. The PURELL® brand, though, has come up with a revolutionary new cleaning spray that disinfects without using bleach, PURELL® Multi Surface Disinfectant.
We've been using PURELL® Hand Sanitizer for years, so I trusted this new product right away. PURELL®'s new surface spray is unlike anything else on the market today. It quickly kills 99.99% with absolutely no harsh chemicals. It's worry-free around kids, pets, and food, and can be used on everything from food-prep surfaces to your kids' toys! Without the use of bleach like in other sprays, you get the peace of mind to use it just about anywhere. Kiwi, our cat, gets into everything so I like knowing that this disinfectant and cleaner spray is worry-free around pets too.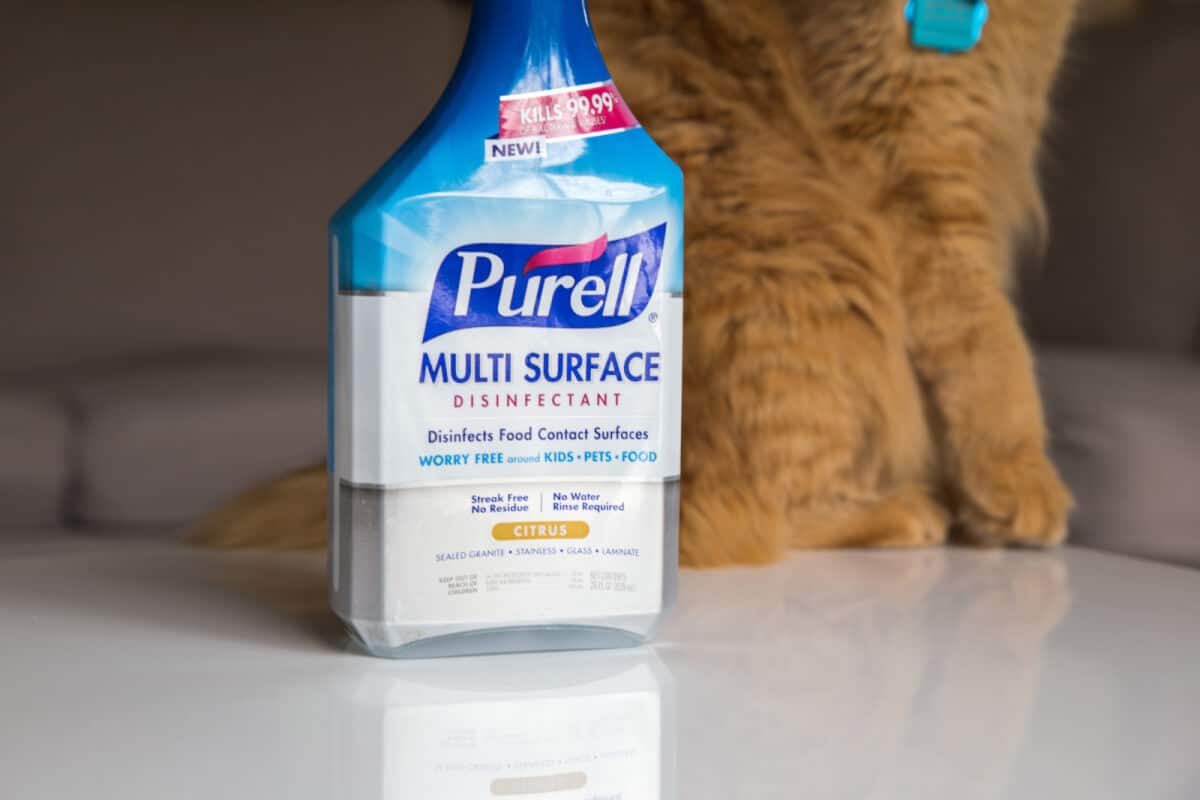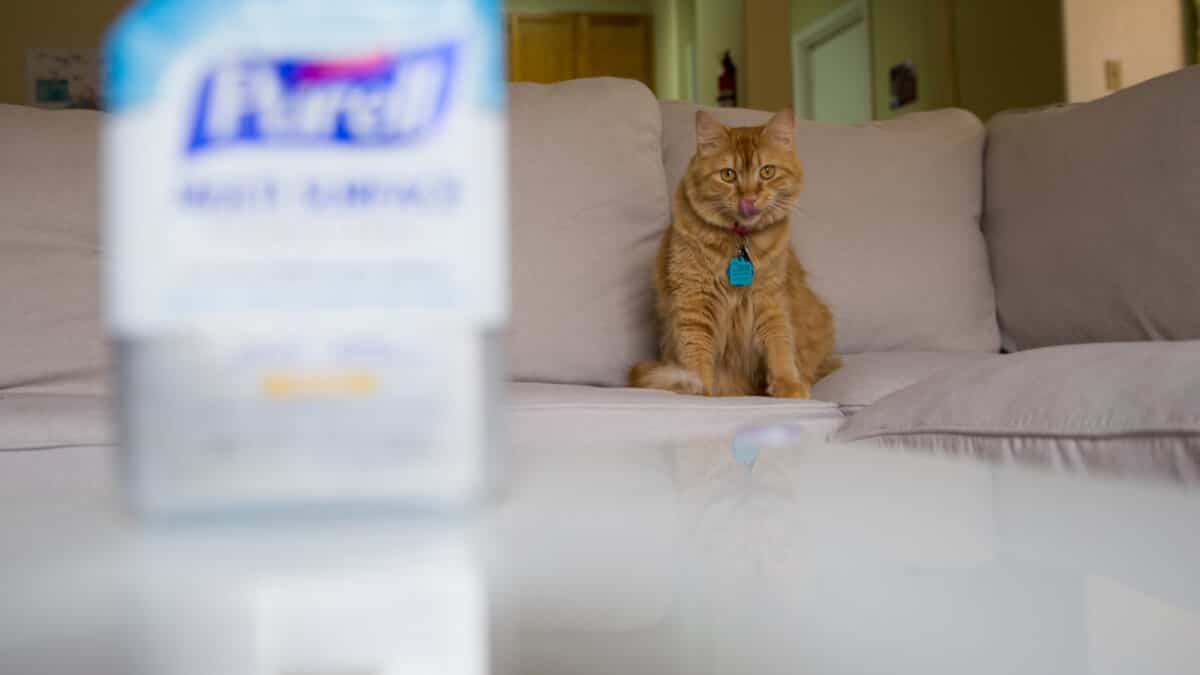 Why PURELL?
I chose this PURELL® Multi Disinfectant Spray for several reasons but the main one is being able to use it around the kids and food-prep surfaces. Plus, don't need to rinse it with water on food prep surfaces. We do a lot of cooking during the holidays and I always make sure the surfaces are disinfected first, so this stuff easily fit into my kitchen routine.
There are no harsh fumes, no toxic residue, and no bleach. Basically, it's as effective as bleach without the harsh chemicals and strong smells. Plus, it disinfects and cleans pretty much anything without staining clothes or fabrics. I wish I had PURELL® Multi Surface Disinfectant in my life before, because I spent a lot of time worrying about bleach residue and annoying stuff like that. It's a game changer whether you're busy, or you just appreciate smart solutions. Thanks to this amazing product, my cooking surfaces are clean, disinfected, and germ-free without having to use harsh bleach sprays.
I got PURELL® Multi Surface Disinfectant at my local H-E-B. If you don't live in Texas, it's also available online at Amazon.com, Jet.com, and Walmart.com, as well as in-store at Publix. PURELL® Multi Surface Disinfectant will soon be available in store at Shop Rite and Wakefern Food Corporation.
And because everyone loves saving money, here's a coupon code for you. Get $1.50 off (1) one bottle of PURELL Multi Surface Disinfectant valid at H-E-B.