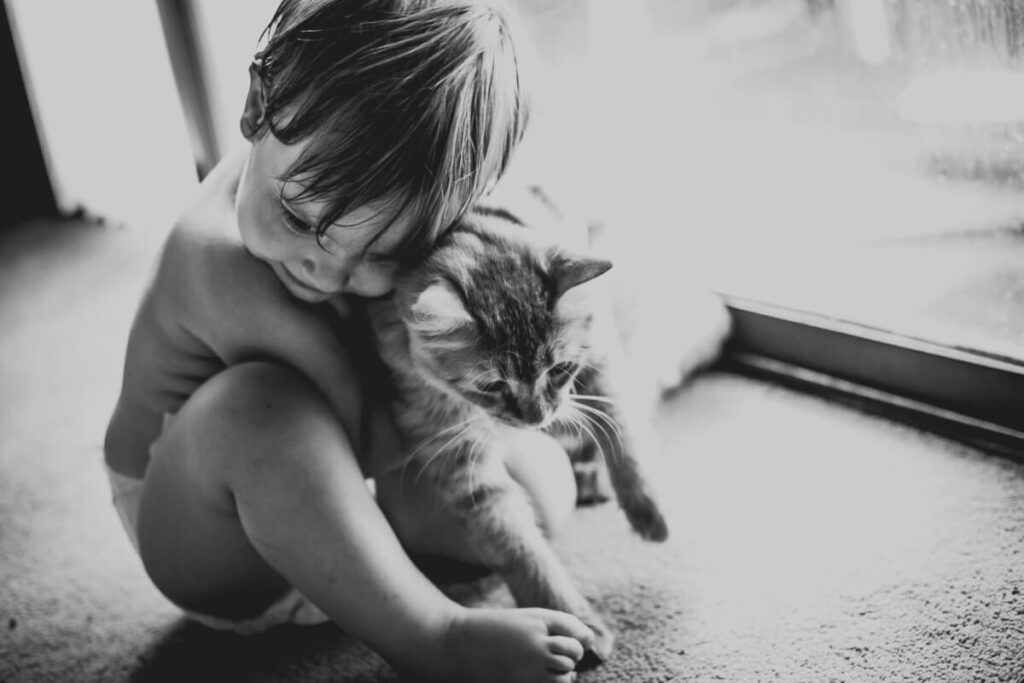 This is a sponsored conversation written by me on behalf of The J.M. Smucker Company. The opinions and text are
all mine.
Kiwi: our little furball
Last year we decided to get a cat. We've always liked them, especially me, who sadly left my family cat behind when I moved away from home to the United States. "Cat" was even our youngest son's first word. Even then he waswas developmentally delayed so it was very special to hear him say cat all the time. We chose Kiwi among all the other cats because she was very loving and sweet. She cuddled with us right away and wasn't afraid of Jude. We had the feeling they'd soon become best friends; that was the idea.When we picked her up, she just sat on my lap and purred for the entirety of the thirty minute drive home. When we got home, she was a little shy but got comfortable with us really quickly. The first few nights, she had to be held to fall asleep, like a newborn. And now, she's still cuddly and sweet even though she isn't a kitten anymore.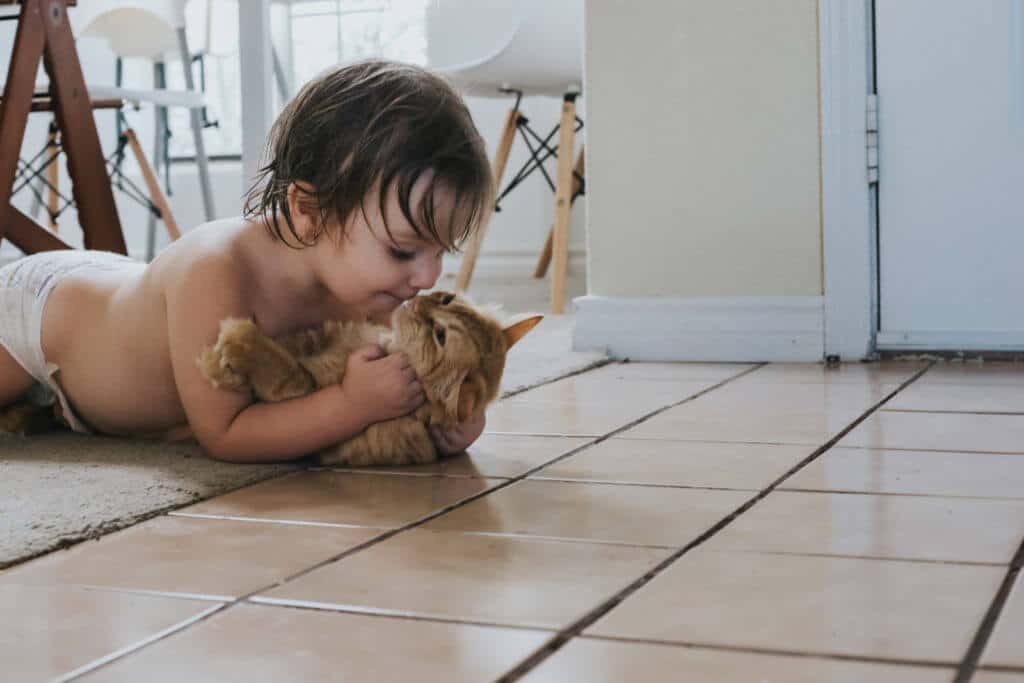 Kiwi's personality
We knew when we got Kiwi that there was a chance she wouldn't like Jude. Children are loud and they're not very delicate. When you think about it, they're the opposite of the quiet, calm and delicate cat archetype. However, Kiwi would let Jude pick her up and carry her around the house! Now that she's bigger, it's harder for him to pick her up so they play peek-a-boo together. Also, Jude loves to drag long pieces of yarn behind him for Kiwi to catch. At night, they just cuddle on the couch together. They're the best of friends and it makes us so happy to witness their bond. Kiwi is part of our family.
Kiwi's favorite treat: Meow Mix
We like to buy things that Kiwi enjoys. She's such an amazing cat, she deserves to receive something she loves in return. Of course, we cuddle with her, and pet her but the ultimate reward for Kiwi is Meow Mix. One of her favorite wet foods is the Meow Mix Tuna & Shrimp Lovers. You can see how much she enjoys it in this picture, eating away: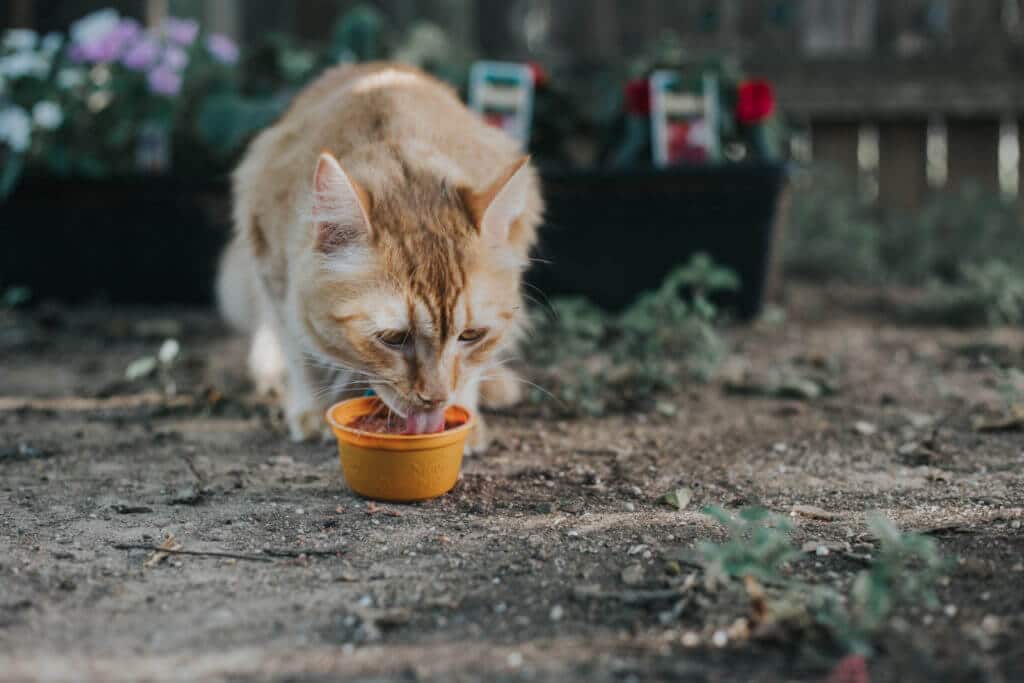 To strengthen the bond between Jude and Kiwi, we let him feed her treats. Another thing that Kiwi really enjoys are Meow Mix Brushing Bites – Made with Chicken. After a long day of play and cuddles, Jude feeds Kiwi those treats. I love seeing their relationship. Kiwi is probably thinking that Jude is the best human in the whole world and that makes me smile.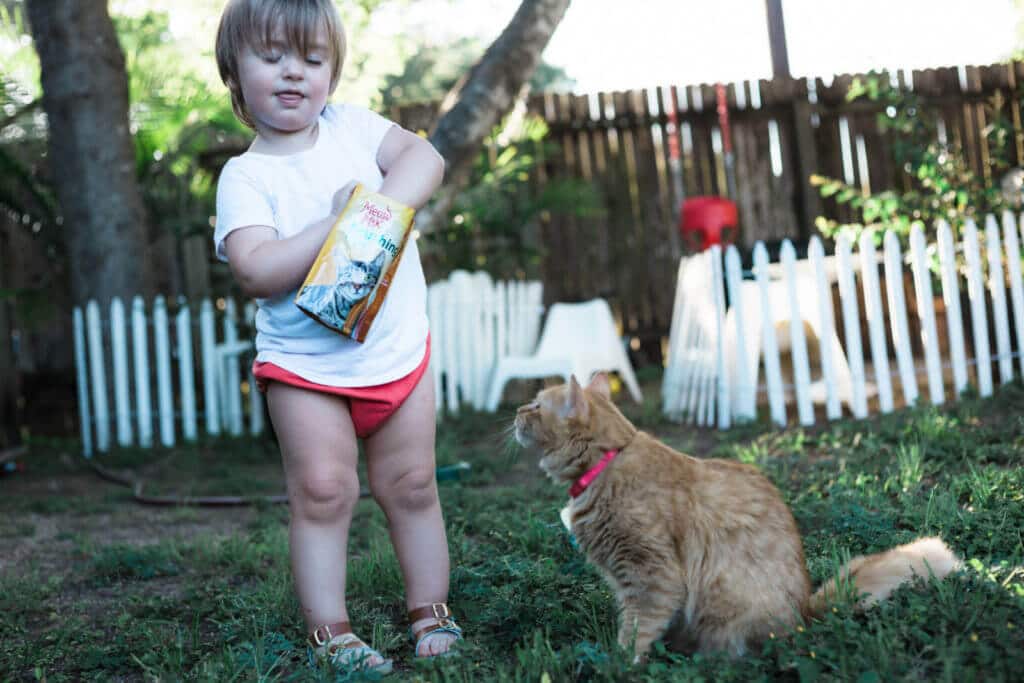 Why Meow Mix?
Meow Mix has great taste for cats, high quality wholesome ingredients, and irresistible taste. You can tell by the way Kiwi just runs to us when she sees Meow Mix. We buy the Meow Mix Bistro Rotisserie Chicken Flavor dry food for her but the brand offers a large variety of flavors and textures, you can find them all at Walmart. I mention that because right now, there's a great offer there with the Ibotta app. You can see it here.
Earn $1.50 when purchasing Meow Mix Dry,

$1.00 when purchasing Meow Mix Wet,

$0.25 when purchasing Meow Mix Treats,

and an additional $1.00 when you redeem two or more of the Meow Mix rebates.
I redeemed this deal yesterday. Great savings!
If you too love your cat as much as we love Kiwi and you want to reward them with a high quality treat, try out this offer at Walmart and get your cat some Meow Mix.