The art of receiving guests overnight
Because most of our family and friends live across the country or across the world, we often have guests over at the house. I love being able to host people in our guest room, but up until last month, it wasn't the coziest room there was. It had an inflatable mattress and a bed frame made of cement blocks and fence posts. It was comfortable, but not the most welcoming space. Now that there are direct flights from Paris to Austin, we're going to have guests over even more often, so it was important to me to give our guest room a little makeover.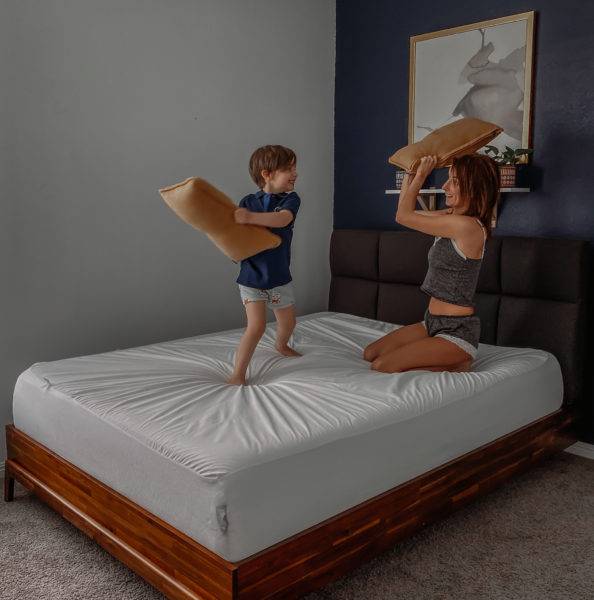 Guest room makeover
I started by painting one wall a beautiful shade of dark blue. Okay, the paint job isn't perfect, and it needs some touch-ups, but the color looks amazing. I decided to ditch that homemade bed frame to treat our guests to a beautiful bed from Apt2B, one of my favorite furniture brands. Our sectional couch is from them too, and I love that couch just as much almost two years later, so it felt right to get our bed from Apt2B too. It's the Aiken Platform Bed in Graphite.
First of all, it's a platform bed, so no box-spring is needed. Second of all, the quality is amazing. And third, it looks badass
It was a breeze to put together — my step-brother is staying with us until the end of March, and he helped me until we were done in about 30 minutes. I've been spending quite a bit of time in the guest room too since it's such a nice environment to relax in.
If you're looking for high-quality furniture, Apt2B is a great place to start (and end) your search. Now excuse me, I'm going to go take a nap in the guest room! 🙂