Thank you Pfizer for sponsoring this post. Join Pfizer's This Is Living With Cancer™ initiative by sharing your story with #InspirationLives on Facebook and Instagram to support and inspire those who have been affected by cancer, and be sure to check out the LivingWith™ mobile app available via iTunes and Google Play.
Cancer Is Overwhelming
Seeing someone you love go through something terrible is heartbreaking. When Tom, my stepdad, was diagnosed with non-Hodgkin lymphoma in 2016, we were all shocked and overwhelmed. Tom is a doctor himself and had noticed a painful lump on his thigh. To be safe, he decided to get it checked out. The biopsy revealed it was cancer. But, before the results came in, Tom did his best to act as normal as possible. He played with Charlie, took long walks with us and cooked dinner. My mom and I wondered if he already knew his tumor was cancerous and was trying to protect us from the bad news for as long as possible.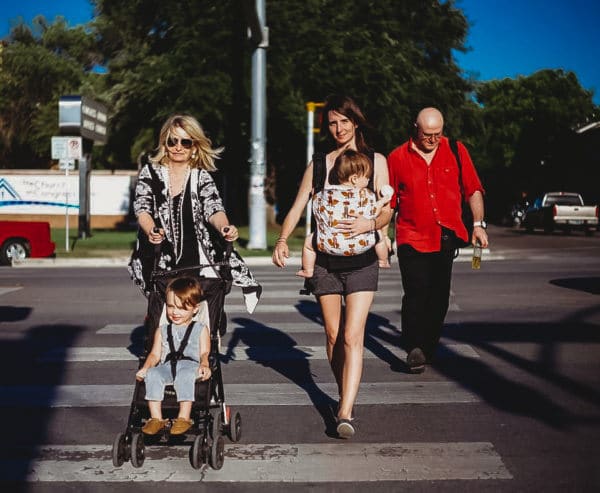 Chemotherapy and Beyond
After the diagnosis was confirmed, it was time to set up a treatment plan. The doctors decided that Tom would have good odds with chemotherapy, so that's the road he took. As far as treatments go, chemotherapy is a rough one. It can be torture in and of itself, and the suffering doesn't stop after you step out of the hospital. Cancer patients need support when they get home, too.
Tom had to go to the hospital for chemotherapy every couple of weeks, and he dreaded it. Of course he did. Not only was the treatment hard, but the days following each treatment were always difficult. To make it easier on him, we had a nurse come periodically to do in-home care. My mom tried to be as supportive as possible, but Tom needed even more help for those simple things that used to be so easy, like grocery shopping and even eating.
LivingWith™
To help people dealing with cancer, Pfizer offers This Is Living With Cancer™ , a national awareness program that includes a free mobile app for anyone living with cancer called LivingWith™ . This app is designed to help manage some of the daily challenges faced by people living with cancer. Once you've downloaded the app, you add your friends and family as supporters so they have access to the app.
With LivingWith, you can share personal updates and receive encouraging messages from your friends and family. There's also a great feature through which you can designate someone to send updates on your behalf. When Tom was in the middle of his chemotherapy treatments, he didn't have a lot of energy. Having someone log all your information and update friends and family is helpful. Cancer is overwhelming. Friends and family of people affected by cancer may be afraid to ask the patient for specific updates. With LivingWith, they can check the app for updates without having to directly talk to the patient, who may be too tired to update everyone individually. Plus, you can add requests for things you need, and a friend or family member can see these requests and get what you need for you.
A Useful App for Coordinating With Your Doctor
In the app, you can log pain levels, mood, sleep and steps, which is all useful information to share with your doctor.
Additionally, the LivingWith app allows you to record conversations with your doctors (with their permission) so that you can listen and re-hear everything the doctor said during your visit. I personally have a hard time remembering everything during a doctor visit. I can't imagine having to remember all that specific information when you're feeling so sick.
My stepdad, Tom, is a cancer survivor, but he's also a doctor, and he finds this app useful. Even though his last chemo treatment was almost a year ago, he's still suffering from side effects and needs help with simple tasks. He has something called neuropathy, preventing him from using his hands properly. With LivingWith, he can ask us, his support network, for help. For instance, if he needs a ride to the doctor or simply needs something from the store.
For more information about Pfizer's This Is Living With Cancer and to download the free LivingWith mobile app, please visit www.ThisIsLivingWithCancer.com. Patients and their loved ones also can find the initiative on Facebook and Instagram.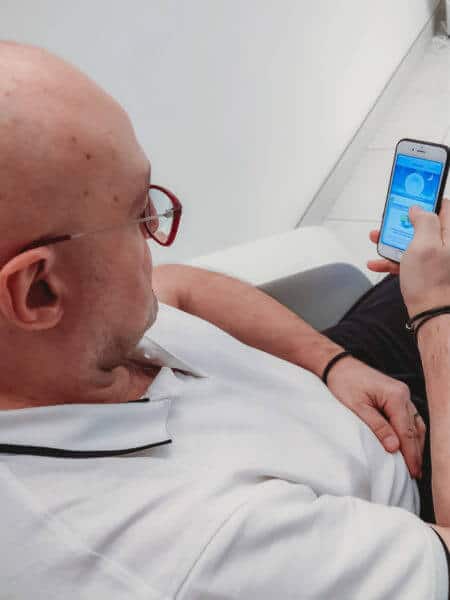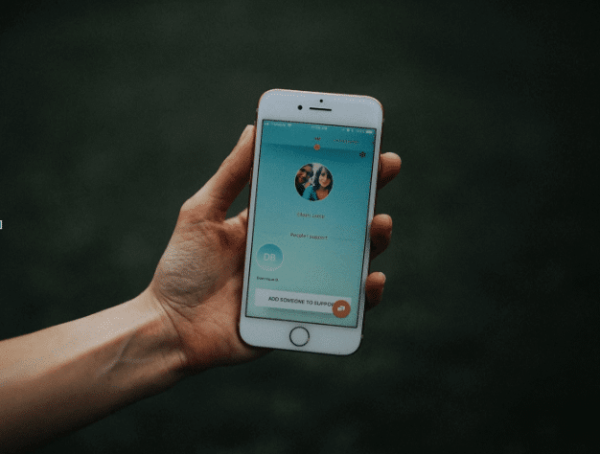 I was selected for this opportunity as a member of CLEVER, and the content and opinions expressed here are all my own.