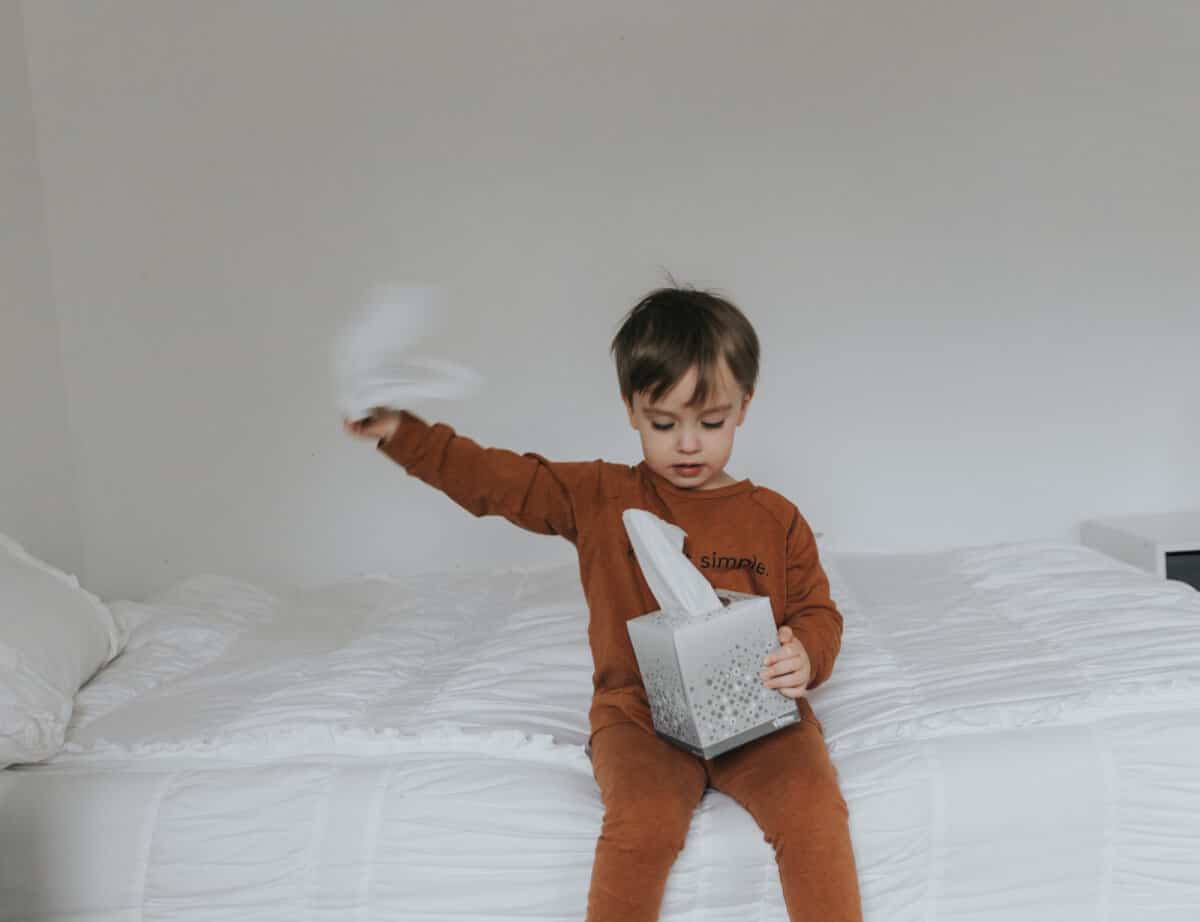 I try not to obsess over germs too much. We all practice the 5 second rule, don't we? The toast falls butter side up on the floor, and we're good to go. But during the winter, I must admit, I get a bit obsessive. There's nothing worse than having the whole family sick — coughs, runny noses, bleary eyes. Well one thing is worse, having everyone sick and then noticing that scratching feeling at the back of my throat.
Cold Germs are the worst
I try to take care of my family during the winter months in a number of ways — healthy eating, lots of water, enough sleep. But when any of us catches a cold, I have plenty of Kleenex around for them and I do a little mom protection. I am careful to wash my hands often and to use Kleenex tissues to pick up things that I don't want to touch or that I need to wash in the sink.
Kleenex kills 99.9% of cold and flu viruses in the tissue which is pretty amazing! The active ingredients in the middle layer disrupt the viruses' protective coating and kill 99.9% of cold and flu viruses in the tissue within 15 minutes.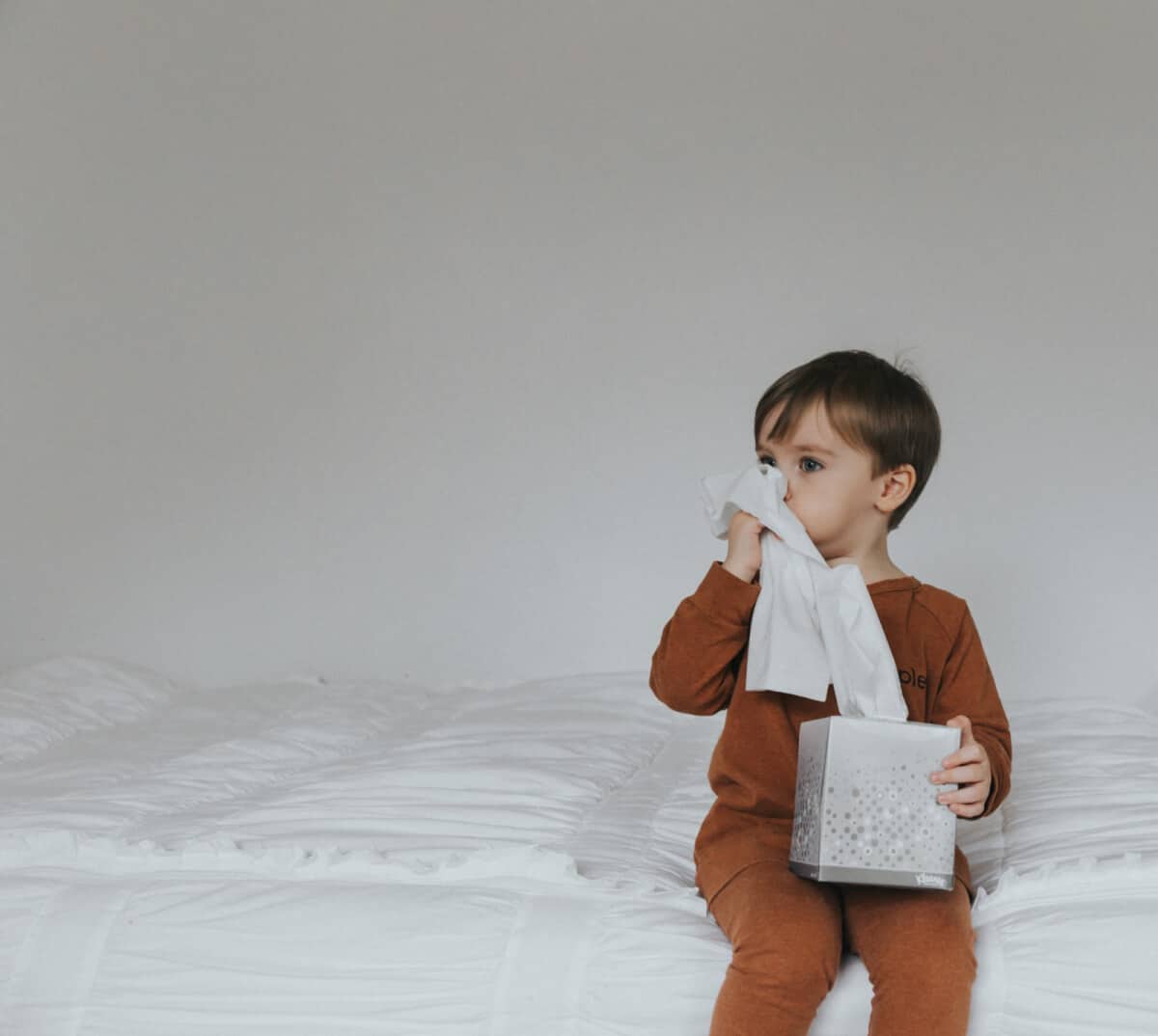 For example, my littlest Jude blows his own nose with the softest of soft Kleenex tissues. He doesn't mind and sometimes he even throws the used tissue in the trash. But when he doesn't, I use a second or third piece, for protection, because it's "anti-viral" — at least the kind I buy is, and then I pick up any stray Kleenex tissues he leaves around the house with the second tissue. Then, of course, I throw it all away. I love that I can shop for Kleenex online with Walmart. They do home delivery and also have same day shipping available. Super convenient, especially for busy moms like me!
In our house, we don't only use Kleenex when we're sick, we use Kleenex for everything. They're so soft, they're great to clean up your kiddos' face and hands. We always have them on hand in our home, not just for those sick days but for everyday life!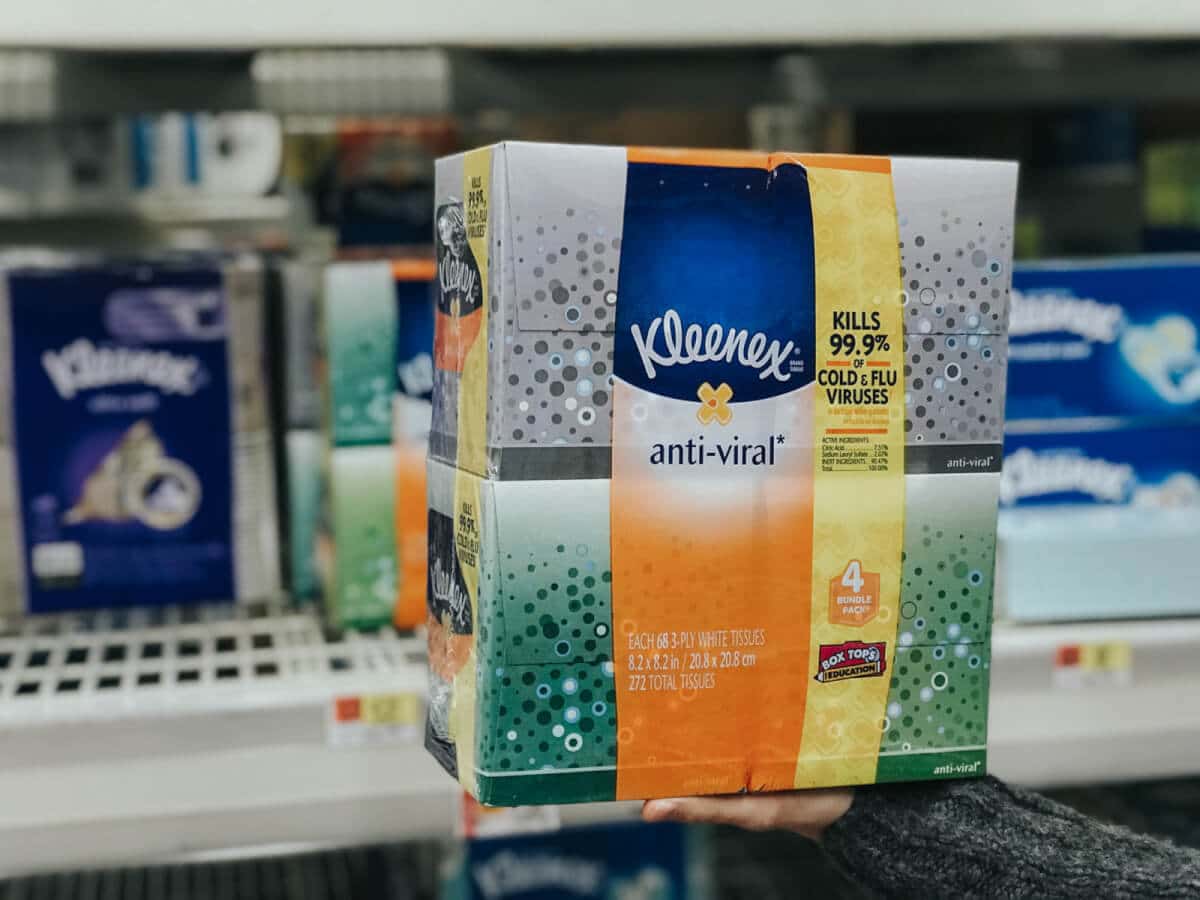 Moms first!
It's hard to think of ourselves first in cold season but when moms get sick, it's no fun for anyone. We do try to pull through when our kids need us, but when I'm sick, basically, I want to stay in bed all day. I actually really like picking out the Kleenex boxes that go with the color schemes in different rooms of my home. The designs are pretty and subtle and they change them up quite a bit. I guess if I do get sick, and lie around in bed with my Kleenex box, at least I'll have something pretty to look at!