Texas summers
When I moved to Texas, I really fell in love with the weather. But when I'd tell a local about my love for the warm weather in October, they'd warn me about the hot summers I'd yet to experience. I've been living in Texas for 7 years now, and the heat has never bothered me that much. Growing up near Paris in France, summers were everyone's favorite part of the year. It was a time to travel and spend time outside. I want to still be able to enjoy our favorite outdoor activities with my children but not without taking precautions. We seek shade as much as possible, wear a hat and sunglasses, and most of all we apply AVEENO® Baby CONTINUOUS PROTECTION Sunscreen Lotion with Broad Spectrum SPF 50 before playing in the sun. Jude loves to dress-up and play cowboy at the park but he knows that even cowboys wear sunscreen. It's very sweet!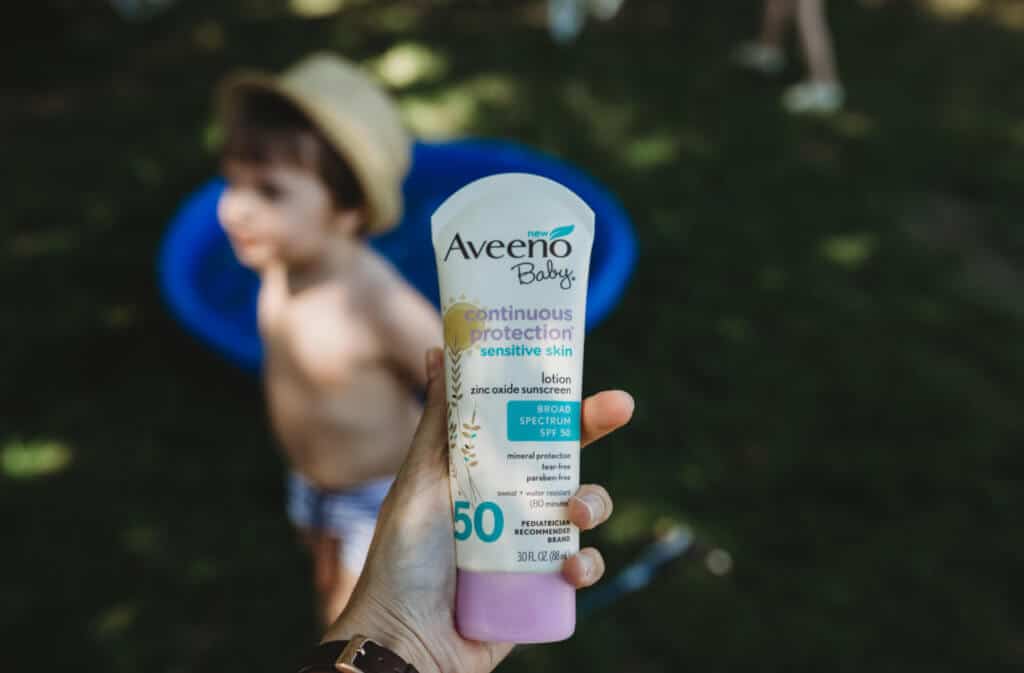 Protect your kids' skin
Charlie and Jude love playing outside. During the summer they're always in the yard playing in their little pool or with the sprinkler. It makes me happy to see them having so much fun. Since the UV-index gets so high here, it's extra important to use sunscreen. We use AVEENO® Baby CONTINUOUS PROTECTION Sunscreen Lotion with Broad Spectrum SPF 50 for everything: for school, a trip to the park, for a day trip at the beach, or to play in the yard. Aveeno is a 100% mineral sun-blocker that's currently available in a two-pack at Walmart, which is perfect for us since we use so much of it.
Additionally, Aveeno is hypoallergenic, and free of parabens, phthalates, dyes, and fragrances. It keeps Charlie and Jude's skin nourished and protected so they can play safely in the sun while significantly lowering their risk of sunburn. Since we use a lot of sunscreen during the summer, I need a sun-blocker that is gentle enough on Jude's sensitive skin and for that, Aveeno is great.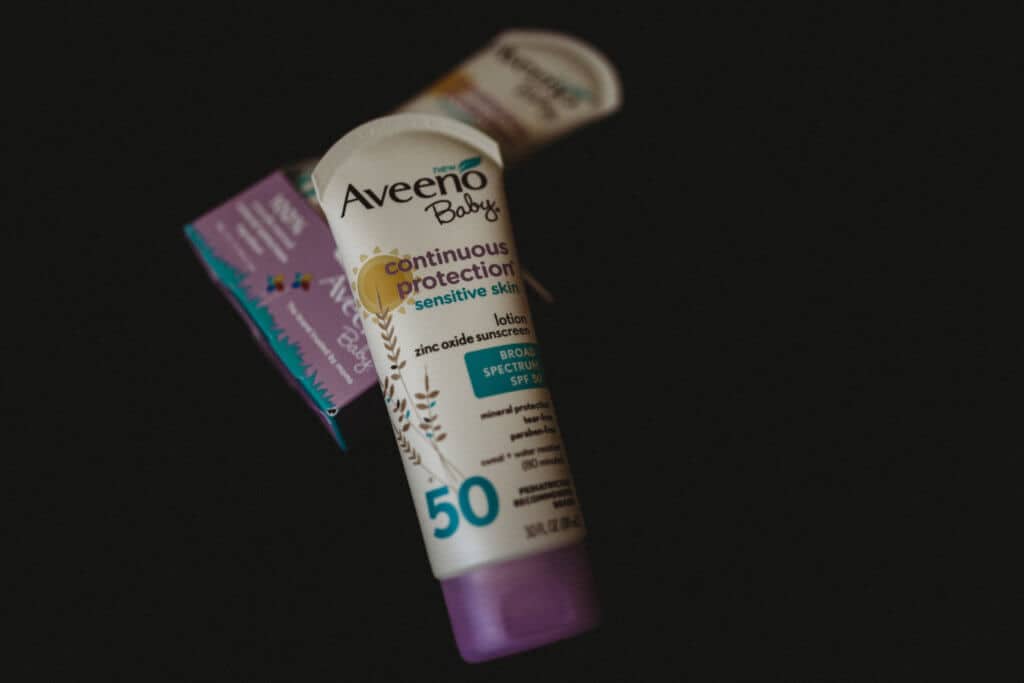 5 important tips for applying sunscreen to children
Apply sunscreen 15 minutes before going outside as it takes about that long for your children's skin to absorb the sunscreen and fully protect them.

Don't forget important areas of your child's body like the back of their neck, the tip of their nose, and the top of their feet.

Get a sunscreen that doesn't sting. If your kids are as wiggly as mine when you try to apply sunscreen on their skin then you'll love that Aveeno is tear-free.

Use enough sunscreen for full coverage and be sure to reapply every two hours.

If you live in a hot state and need to use it often, make sure you're getting a sunscreen that's gentle on your baby's skin like Aveeno.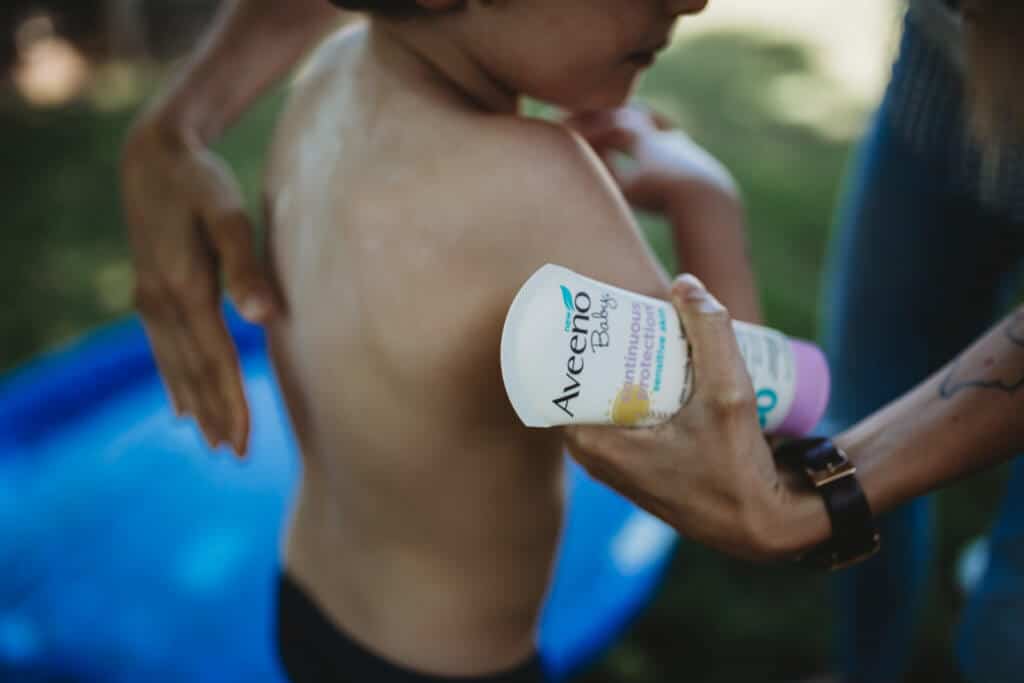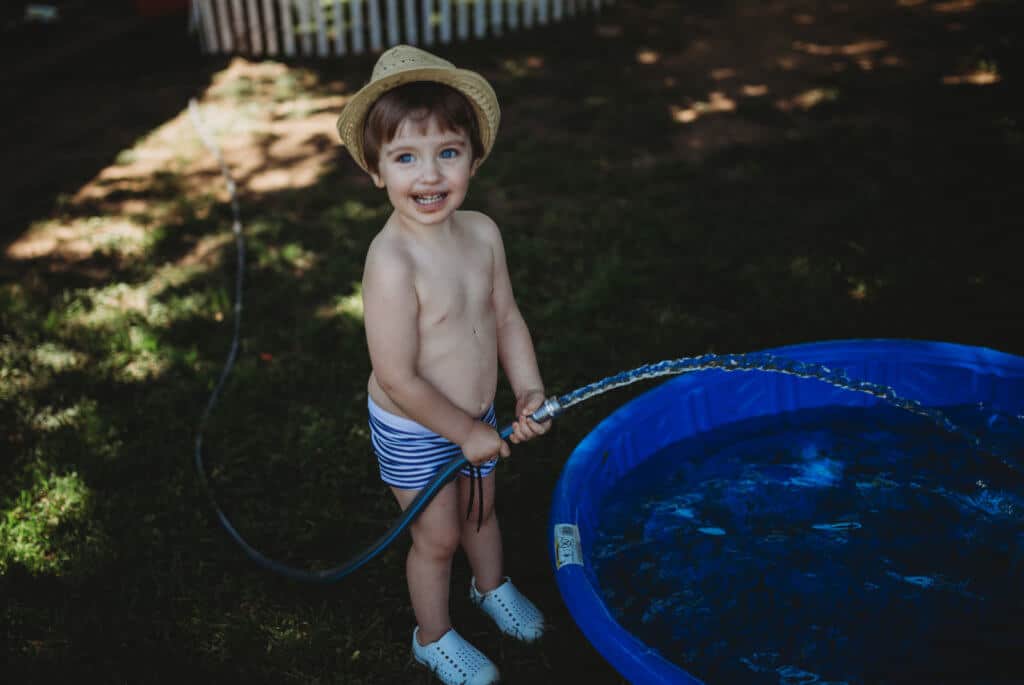 Summer backyard fun with children
The boys really had a blast playing outside this weekend. We have two big trees in our yard that provide them with shade, which is pretty awesome. They love their kiddie pool and I love knowing that their sunscreen is protecting them while they enjoy all the fun that Texas summers have to offer.
If you want to pick up a twin-pack of Aveeno sunscreen to use at the park, at grandma's, school, the pool, or in the yard, head to your local Walmart. Take Aveeno baby suncare wherever you go to ensure your baby always has smooth and beautiful skin. Leave one in the car so you're always prepared! You can save even more with this offers:
Have a fun and safe summer with your kiddos!