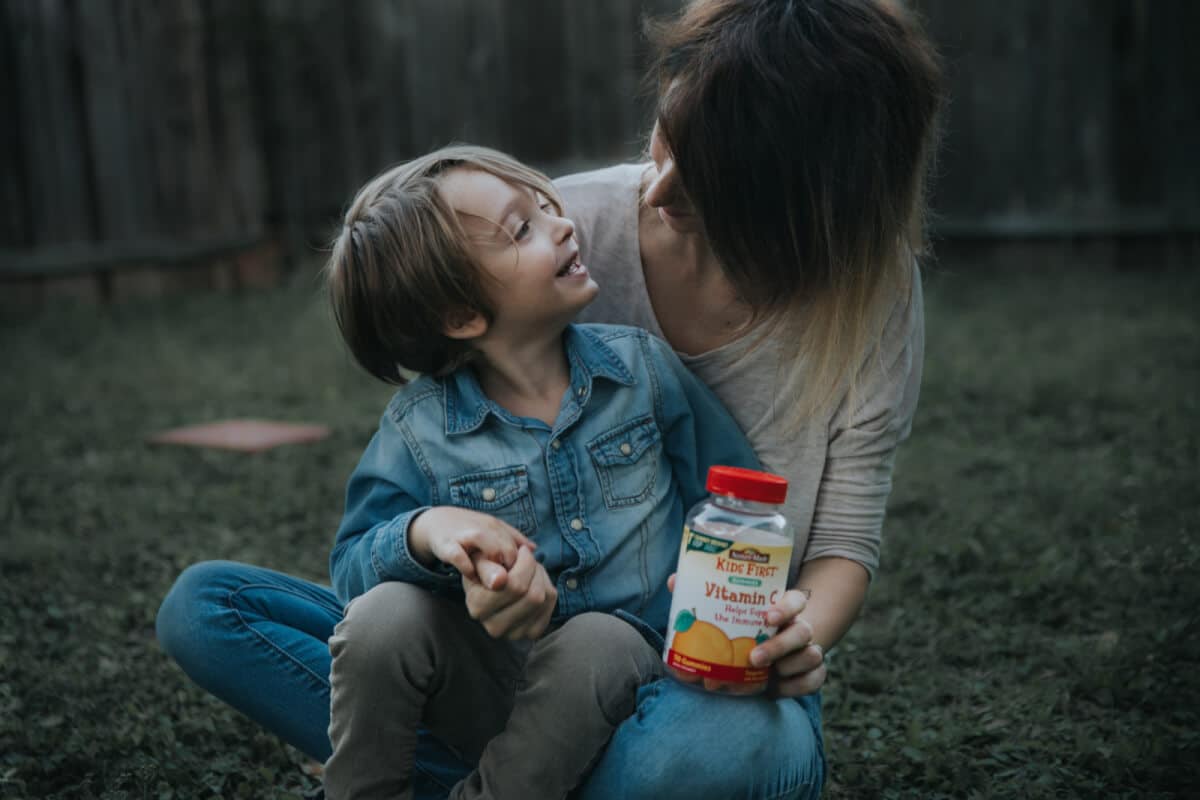 This shop has been compensated by Collective Bias, Inc. and its advertiser. All opinions are mine alone. #NatureMadeFamily #CollectiveBias
Let's talk about wellness. It's important for me to live a somewhat healthy lifestyle, but being a busy mom it's not always easy. Fortunately, there are little ways in which you can seek greater physical wellness in your daily lives. Some of the easy things we can do are simple lifestyle changes like swapping other drinks for water, making the effort to walk together instead of driving, and using Nature Made Gummies as dessert.
Three easy ways to achieve greater physical wellness
1 – Drink Plenty of Water
This may seem obvious but drinking water is an easy lifestyle change that will help you feel better. As much as possible, replace what you're drinking with water. If your children drink juice, water it down or replace it with pure water. Of course, it's okay to indulge in a little sugary drink once in a while but drinking plenty of water everyday will make you feel better overall. Give yourself an objective, like maybe the goal of drinking six 0.5L water bottles per day to start with. Easy enough, right?
2 – Walk whenever you can
You don't need to go to the gym to get moving. Walking is very easy to do and it requires nothing but the time to do it. Walking has great mental and physical benefits. It can help you lose weight and de-stress, and it also reduces your risk of many chronic diseases. I think going for regular walks is one of the best and easiest things you can do for your health. Is your mailbox down the street?  Walk instead of driving there. Try to make time every morning or evening for a 15 minute walk. It may not seem like a lot but you will feel better. We go on walks with the boys a few times a week. There's a nice park near or house that we all enjoy. We also like to pull them in a wagon around our neighborhood. It's a nice way to bond and get away from computer screens, which are a big part of our life.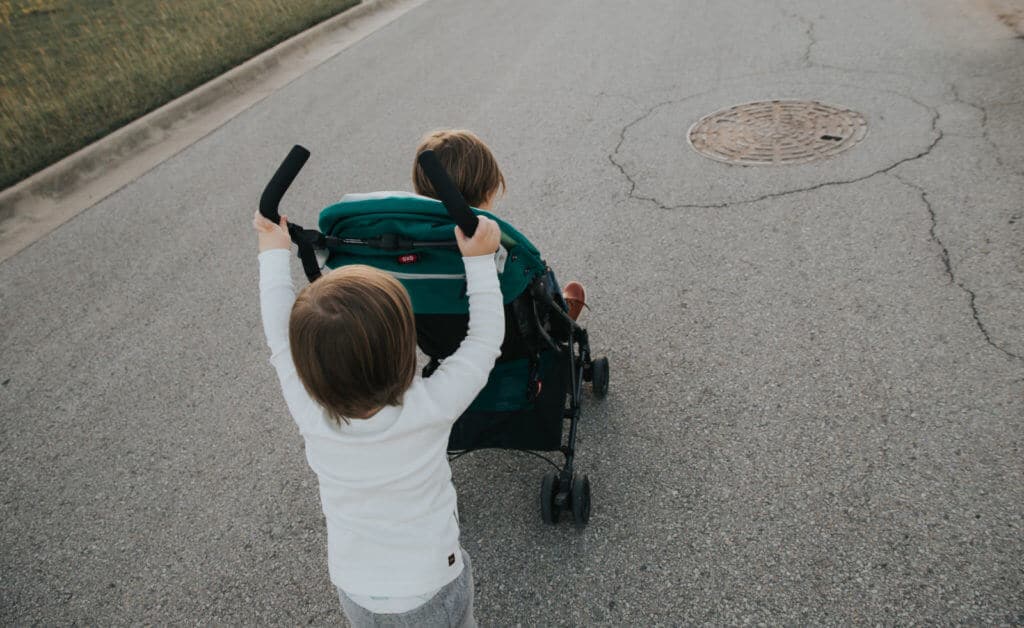 3 – Take vitamins
For the kids, we've replaced dessert with gummies. After dinner, Charlie gets his Kids First® Vitamin C Gummies, and others too. It's become part of our daily routine and we never forget. Gummies are such an easy way for kids to take supplements, too. They taste great, have natural flavors, and the boys really think they're getting dessert. Additionally, there are no preservatives or yeast, and they're gluten-free.
For myself I get Nature Made® Energy B12 Adult Gummies and Multi for Her Plus Omega-3 Gummies. Nature Made had the 1st gummies verified by USP for purity and potency.*
*Find those Nature Made USP verified gummies on NatureMade.com/USP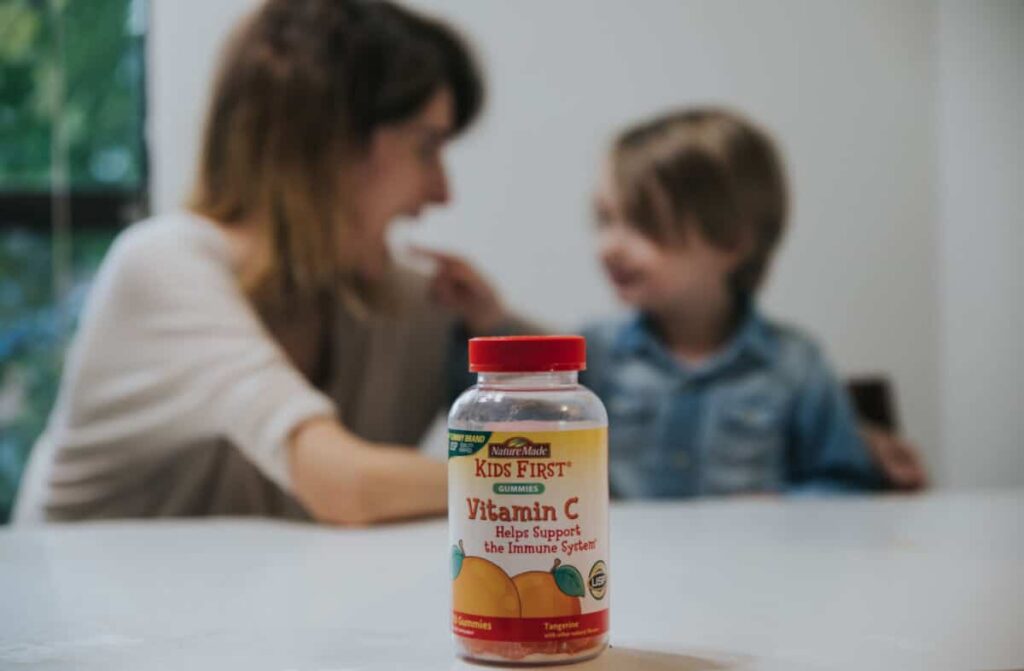 I love the Multi for Her Plus Omega-3 Gummies for all the reasons below:
Excellent source of vitamins A, C, D3, and E, as well as key B vitamins (folic acid, biotin, niacin, vitamin B6, vitamin B12), and important minerals such as chromium and zinc.
B vitamins support cellular energy production†
Folic acid is particularly important during childbearing years, playing a critical role in the proper development of the baby's nervous system†
Vitamin A is essential for healthy eye function†
Vitamins A, C, and D as well as zinc help support the immune system†
Vitamins C and E provide antioxidant support†
Vitamin D helps support healthy bones and teeth†
Head over to your local Target to get 30% off all Nature Made® products with Cartwheel while supplies last —>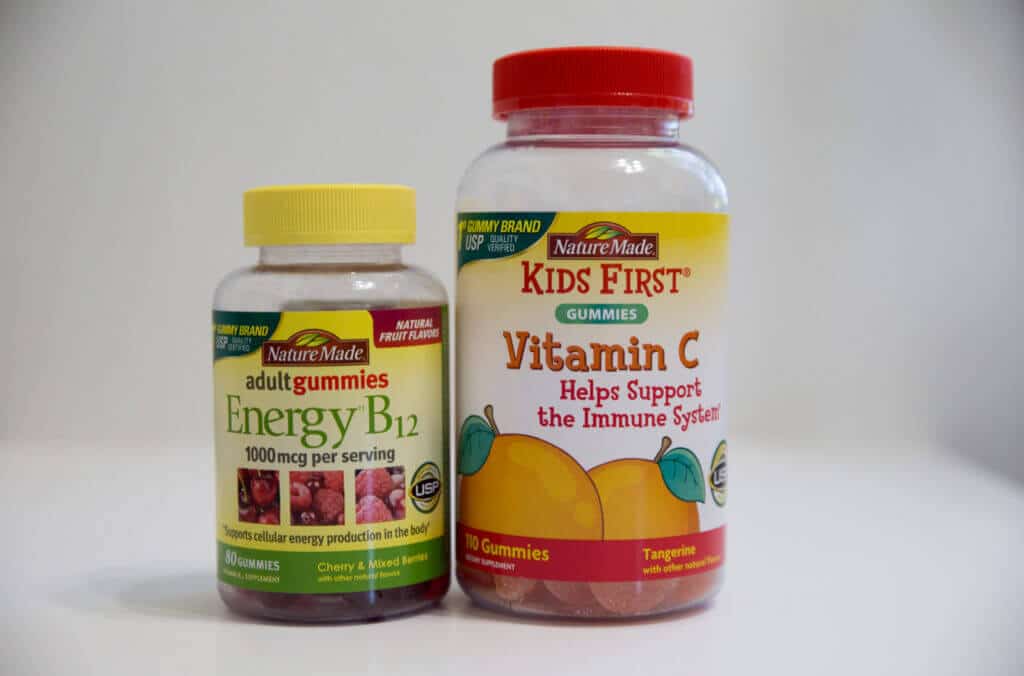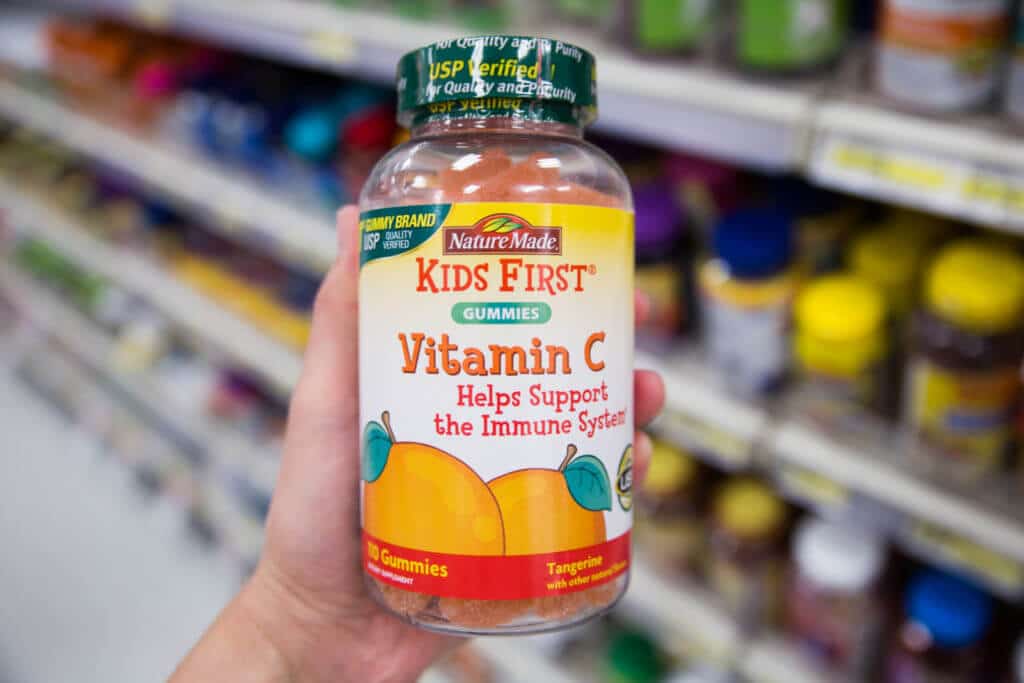 These are all the ways you can easily achieve greater physical wellness. How about you? Do you have any tips to stay in shape and feel better overall?
† These statements have not been evaluated by the Food and Drug Administration. These products are not intended to diagnose, treat, cure or prevent any disease.